Tess Fahlgren knows the Art Mobile of Montana presentation by heart. She's been giving it for two years and has visited thousands of students, bringing artwork from across Montana into the classroom and discussing various mediums, artists, and techniques with audiences of all ages. Her goal: to get to as many schools as possible.
Fahlgren has taught in classrooms from Alberton to Zurich, Yaak to Busby and nearly everywhere in between.
"With this job, you are in it all the time," Fahlgren said, who is responsible for driving art to each location, erecting an art gallery on-site, giving presentations about the artwork, and as well teaching a variety of art lessons based on the school's specific needs and requests. "I've been learning a lot about myself."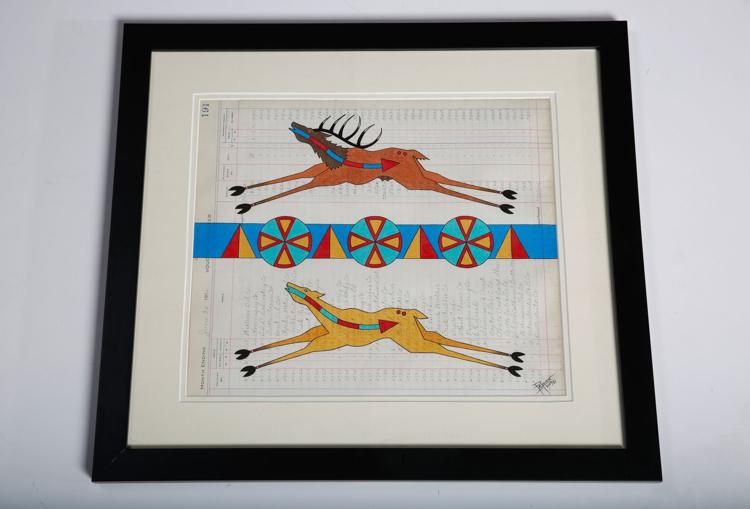 Art Mobile of Montana brings artwork of 30 different Montana artists to schools and community organizations across the state. The traveling exhibition fits into a passenger van. The art is hung on wooden walls, and sculptures and other 3-D artwork are set on tables. Contemporary, museum-quality fine art is represented within the traveling collection.
"We try to represent all types of art from all corners of the state," said Fahlgren. The organization's largest customer is rural communities, but they strive to reach as many schools as possible to bring an art experience to them. "Many people in our state are not close to an art experience, so instead of expecting or hoping that they go to a museum or seek out a gallery, we go to them."
Art Mobile of Montana was founded 18 years ago by Sarah Colburn and was modeled after the University of Wyoming's Art Mobile. In the late '90s, Colburn was the curator of education for the Wyoming art mobile.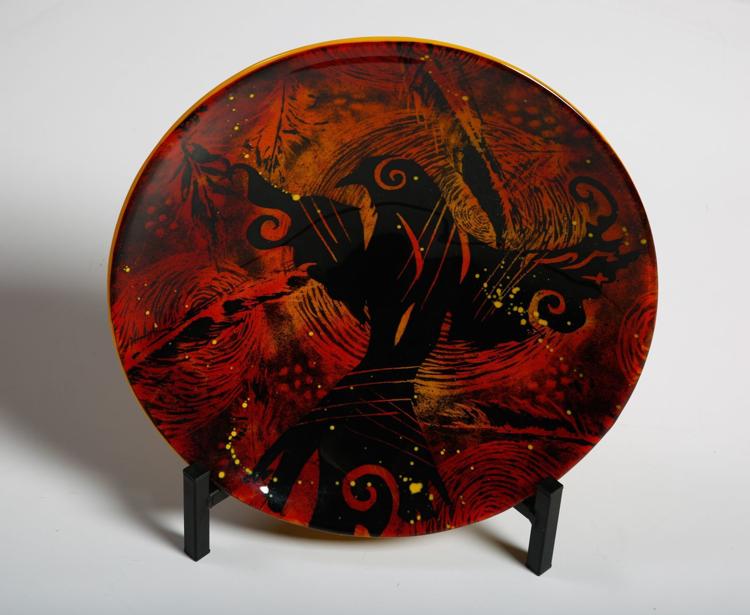 "I just really loved driving around the state and taking Wyoming artists' works to schools, putting them up and giving presentations and teaching art lessons," Colburn said. "When I came back to Montana, I decided to start the same type of program."
Art Mobile of Montana has visited all 56 counties in Montana and serves upward of 65 schools per year. Last year, the organization reached approximately 5,500 people, Colburn estimates.
Costs are broken apart by service, consisting of presentations and lessons. Each lasts about an hour and costs $70 apiece. Other associated costs include a setup and take down fee plus mileage and accommodations, if applicable.
The organization also has grant funding through Montana Arts Council and the National Endowment for the Arts, among others, to help defray the costs, and will work with schools and clients based on what they can afford. As well, mileage is split between all stops within the planned route and some support is provided for fuel money from Town Pump Foundation.
Though Colburn founded the program in Dillon, there isn't an office for Art Mobile of Montana. It is operated out of homes and from the road.
You have free articles remaining.
Keep reading for FREE!
Enjoy more articles by signing up or logging in. No credit card required.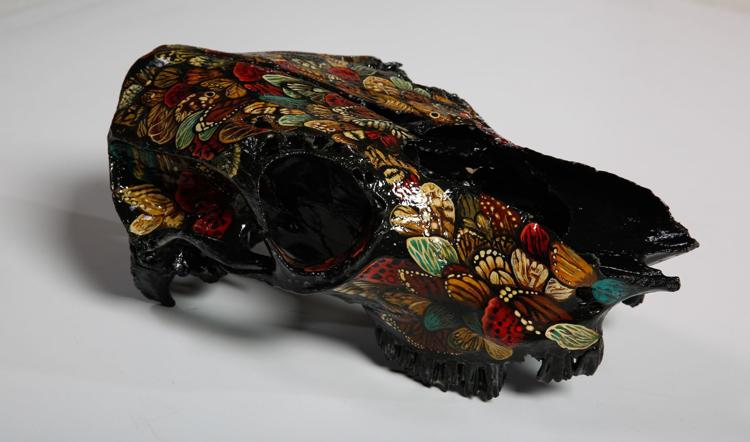 Fahlgren describes her experiences teaching as a "big celebration of art." Her favorite experiences were returning to schools that she had visited the year prior. "It's crazy how you spend an hour with someone a year ago and you can still recognize their face," she said. "The kids are so much more excited when they can recognize you."
Working in these communities, she has noticed the participants have a universal draw to art.
"They want to see themselves in the artwork," Fahlgren said. "That is why we try to focus so much on art from across the state, because we do have a really diverse state."
Being involved with Art Mobile for two years worked well for Fahlgren, and going forward she's hoping that teaching assistants will be equipped to stay longer than just a school year.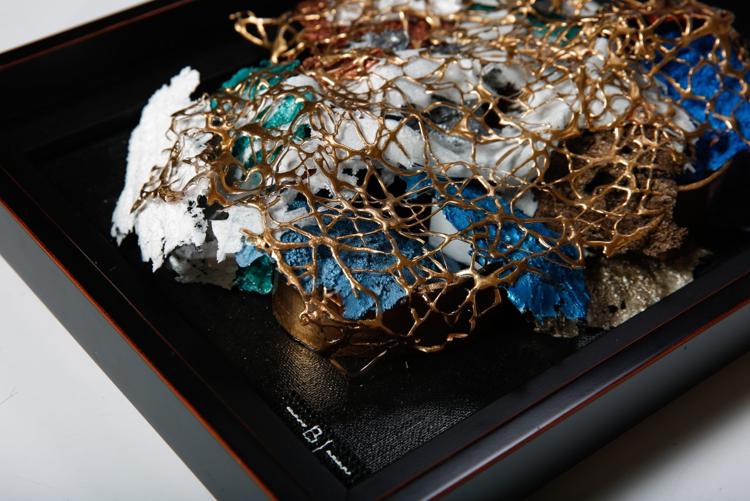 "You are fighting burnout," she said, noting the extensive travel the job requires. Depending on scheduling, teaching assistants will be on the road sometimes for several weeks in a row.
"It's a matter of planning and taking care of yourself so that you are able to continue visiting schools and being able to do a good job when you get there," Fahlgren said. "If you're not able to get on top of it, being on the road can be so exhausting."
Fahlgren, who is relocating to Minneapolis at the end of the summer to pursue her MFA in creative writing, hopes to see the program expand. "Literally anyone can have the Art Mobile," she said. The organization has hired artist MaryBeth Morand, who lives in Whitefish, as the teaching assistant for the 2018–19 season.
Each year, Art Mobile plans a fresh show and puts out a call for new artwork. New artists and those who have participated in the past are encouraged to submit new work for the coming tour. Art accepted into the traveling exhibition will on loan for a year, then returned to the artist.
"We want to remind the artists that this will be handled a lot, and the chances of it coming back a little dinged up are definitely possible," Fahlgren said.