Leslie Van Stavern Millar II describes her interest with Queen Elizabeth the First as an obsession. In the late '80s and early '90s, she studied the royal matriarch intensely, from her clothing to her traveling habits.
From this interest came an idea. "I had this funny thought that one of my ancestors saw her or witnessed her," Millar said. "That memory of some powerful incident like that, I felt like I had access to it for a split second."
She began a series of paintings that depicted the Queen time-traveling to Montana at various historical moments. "It was fun to align my interests and some Montana history," she said.
Titled "Montana Peepshow: Stories by Leslie van Stavern Millar II," an exhibit of Millar's paintings are on display Nov. 8 - Jan. 6 at the Yellowstone Art Museum.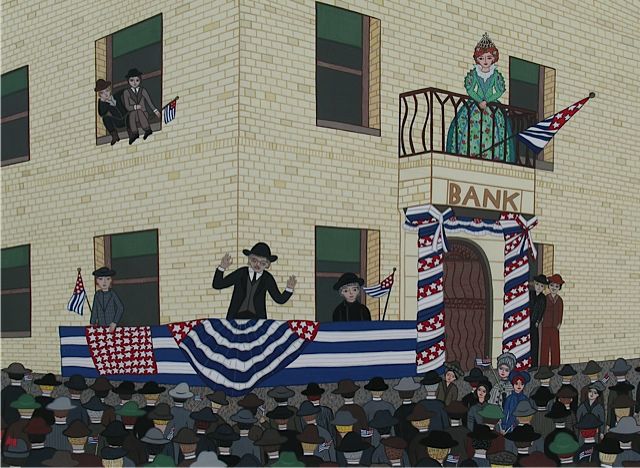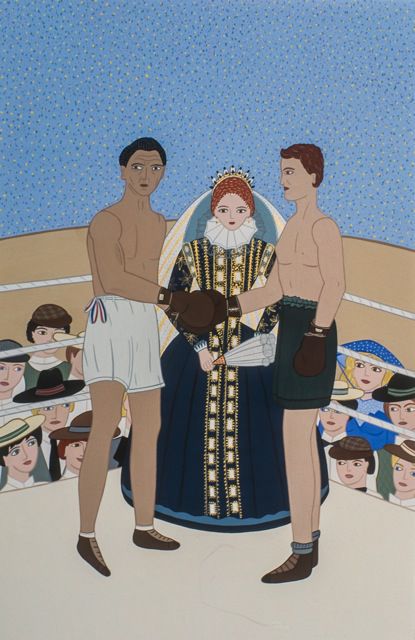 In Millar's paintings, one can see the Queen attending a powwow in 1994 in Arlee, or the 1923 Jack Dempsey prize fight with Charlie Russell in Shelby, or biking with the 25th Infantry Bicycle Brigade in Fort Missoula in 1896.
Paintings are wrapped in boxes, with a small hole to view the images, hence the "peep-show."  
"They are sort of like Sleeping Beauty. They are not seen unless you actively engage with them," Millar said.
Millar traveled extensively in her childhood. Her father worked as a chemical engineer for Standard Oil Co., a precursor to Exxon, and they lived in Iran, Lybia, Bangkok, among other locations, and traveled frequently to Europe for family vacations.
Her background traveling international influenced her interest in history and time-travel, which launched this art project two decades ago that features the Queen time-traveling to Montana. 
"My mom took us everywhere," she said, recalling the ancient cities in Greece she visited. "You're around this architecture that has been around for thousands of years. Being in those older structures gave me a strong interest in what it was like to live in the past."
Millar moved to Montana in 1972. "I love Montana, and it was almost instantaneous. It reminded me of the landscape in Iran. The mountains have that kind of presence as they do here in Montana."
She began painting images of Queen Elizabeth visiting at various times in Montana history. A series of five images set into boxes with peep holes traveled the state in 1995. 
Stephen Glueckert, the former curator at the Missoula Art Museum, inspired Millar to add five additional paintings to the peepshow and to incorporate lesser-known Montana history.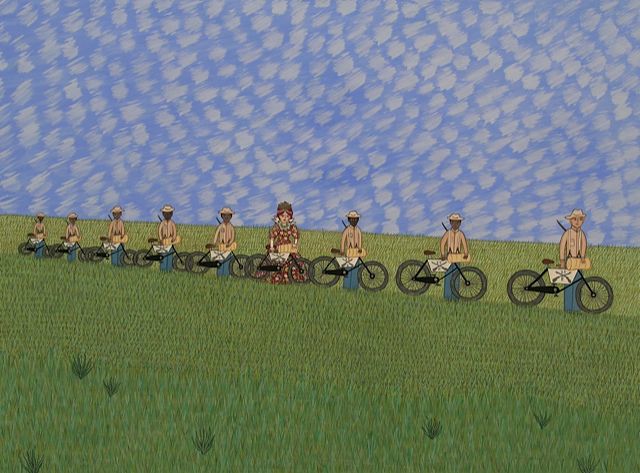 "There's a public level of anyone's history," Millar said. "With Montana history, you can tell when we became a state, and you can tell when the capitol was built, but he was reminding me about more local history."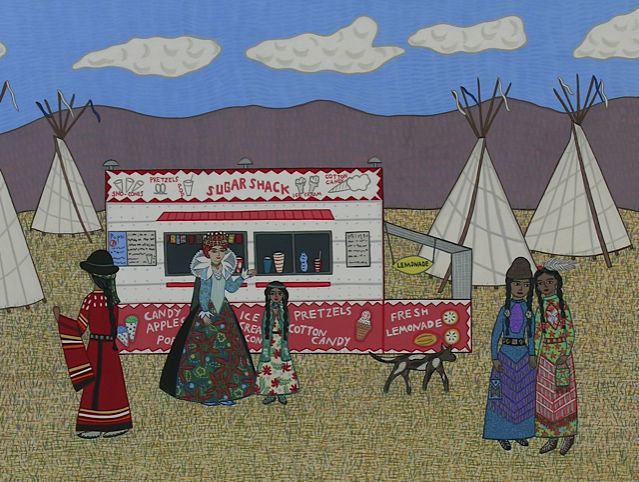 From this came paintings such as the Queen's visit to Arlee. "The Arlee powwow is something that happens every summer, and it shows how important the Native American population is in the state, but do they talk about it in Hellgate High School?" Millar asked. "Those events, I could use as a focus to get a point across."
The exhibit has been traveling for two years, first appearing in Missoula, then Red Lodge and at the Halter Museum in Helena. It will finish its run in Billings, where Millar will attend the opening and also host an afternoon of tea and conversation about the paintings on Friday, in complete costume as Queen Elizabeth the I, though she's not going to adopt a British accent.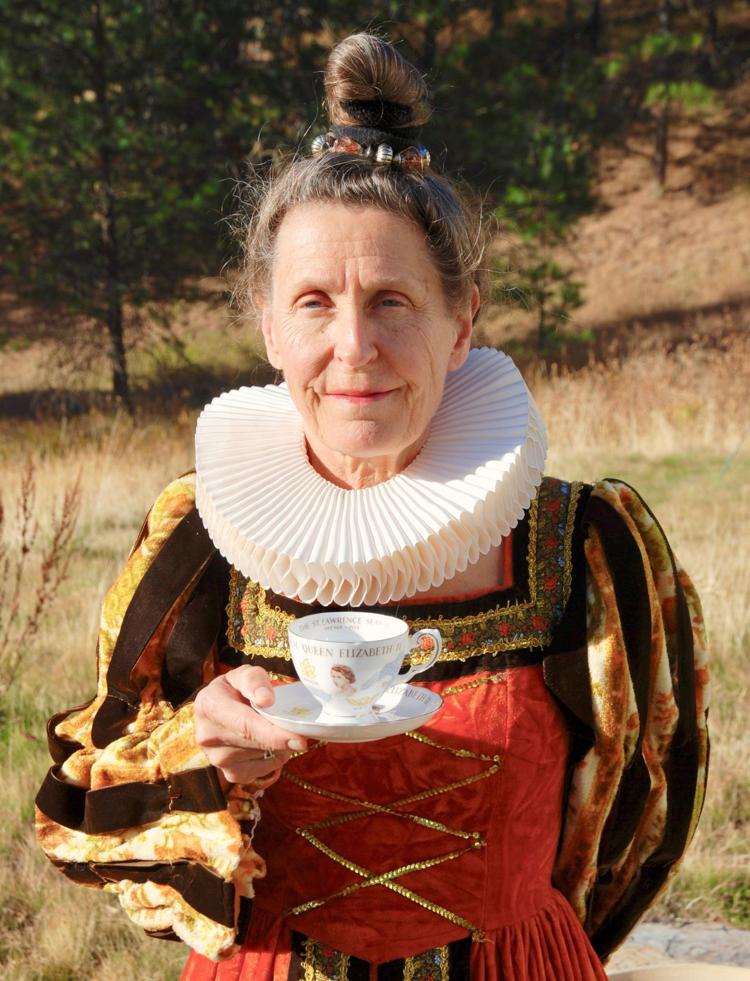 "I'm not an actor," she said. "But as Elizabeth. I understood it is important to blend in, so I adopted an American accent," Millar said with a smile in her voice. She'll speak in first person about these time travels and Montana's history, like the time the Queen witnessed a prize fight or attend the Arlee Powwow and give a bit of history around these events.
Those interested in attending Friday's tea party are encouraged to RSVP by calling the YAM at 406-256-6804.