Jason Jam is pretty darn creative. When it snows, he makes a snowman in his front yard on Yellowstone Avenue, and it's no ordinary Frosty. After rounding up all the snow in the area recently, he carved a garish face into the mound, one with a jutting nose, giant ears and protruding buck teeth.
At Halloween, he has just as much fun carving fantastic faces into pumpkins. Jam's seasonal creations are a product of his active imagination, one that has been running wild since he was a kid.
To channel and prompt such imaginative thoughts, every two years Jam challenges himself to create 100 drawings in 100 days, something he began in 2009. He describes the project as an "idea catcher."
"Throughout the day, you have ideas, and they escape, like dreams," Jam said. Yet, grabbing an idea, even just once a day, and running with it, has been fruitful for the cartoonist who also works as an illustrator and video game designer.
Jam grew up in Ryegate and his family moved to Billings when he was 13. As a child, he idolized western artists like C.M. Russell and Frederic Remington.
"Charlie Russell made Montana stand out," Jam recalled. "He made Montana an extra special place because of the way he painted it. He was so proud of Montana that he brought it to the world."
Jam also followed Stan Lynde's work and his western comic strip, Rick O'Shay. "The way both artists were able to create their images in such a beautiful manner, time after time after time, required a skill. I've always wanted to be able to do that."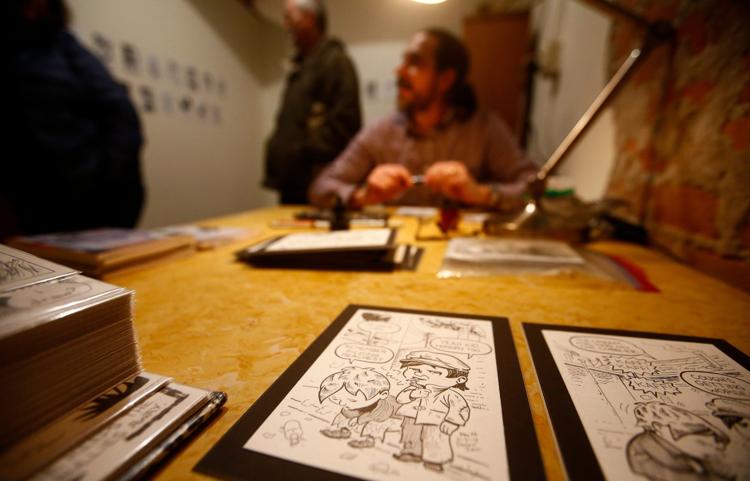 Jam's upbringing was centered on art. His dad was a painter and potter and taught art in junior high and high school. His mother had a comic strip in the local newspaper, "Life in a Jam Jar," based on the family's lives.
Creative diligence was valued in the Jam family, and when an art teacher in high school introduced Jam to dip pens and ink drawing, he found his medium. Other art forms, like painting, had so many barriers of material.
"That was all I could afford as a young person, and that's all I wanted to do anyway, was just draw," Jam said.
Within the past seven years, Jam has started working in watercolor, oils and landscape painting, but his primary form of expression is through comics. Many of Jam's recent drawings combine western mythology with the supernatural, a merging of his favorite art forms: western art, comics, science fiction and horror.
You have free articles remaining.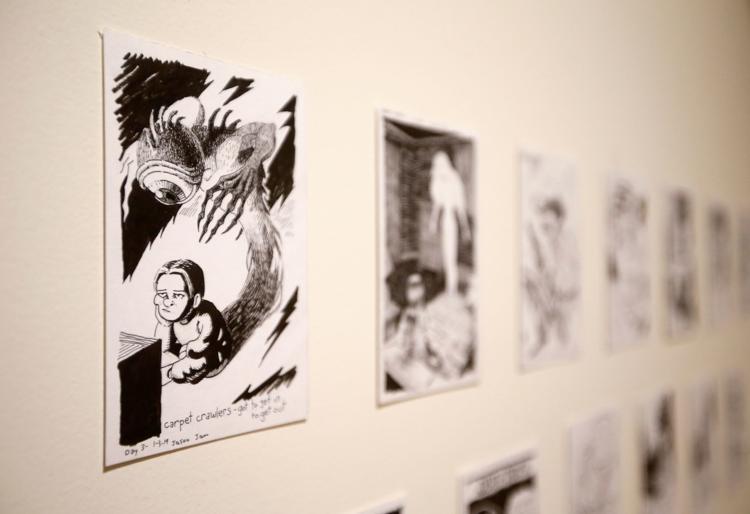 Jam said he's always been drawn to fantasy art because of its realism paired with abstraction. Similarly, western art appeals to his sensibilities because of the romanticism it contains.
"It's the romantic idea of what the Wild West was," Jam said. By joining the two, he's able to be both a realist with the abstraction of fantasy.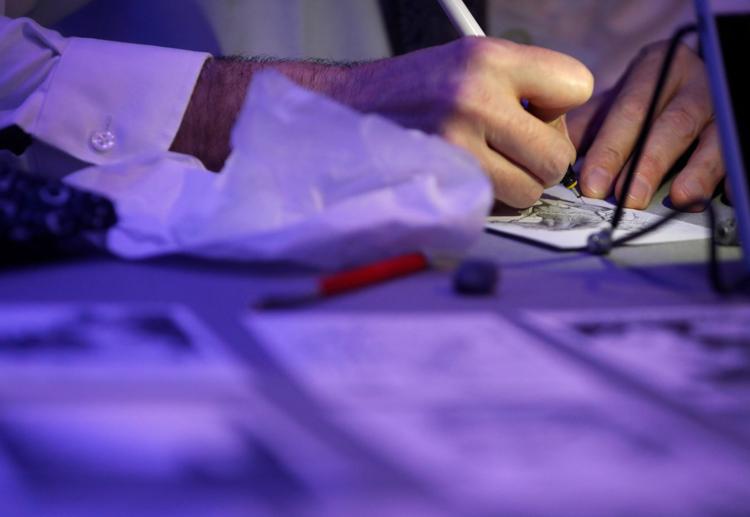 Jam said he looks forward to drawing daily, and describes 100 drawings in 100 days as a personal challenge. "I'm creating for me, and I'm also creating for the people that like my creations. They just give me so much enjoyment when I'm creating them. And I love entertaining people with the drawings."
Jam is drawn to the quick turn and the constant newness. "That is why the 100 drawings is very satisfying for me, because I get bored very quickly with what I'm working on."
What began as a series of character sketches now seems to tell more of a story, ideas Jam said can be built upon for comic books and longer stories. He carries the drawings around with him in a Ziploc — they're 4" x 6" — and in mass they're a stack of joyful accomplishments.
Some of these drawings Jam describes as "clunkers," but he never restarts a drawing. "They take a couple hours, and if you're second guessing your idea and trying to make it the best, then that idea is dead in the first place."
So, how many duds does he create? "I don't tell," he said. "I let the audience decide. What I think is a crappy one might be someone's favorite."
---
Photos: A selection of Jason Jam's 100 drawings in 100 days