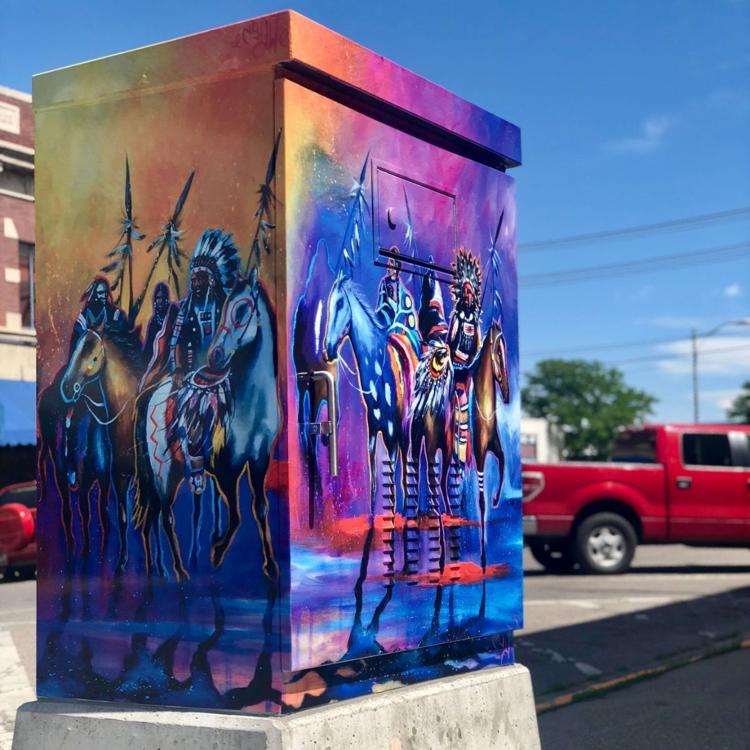 Traffic signal boxes in the downtown area are getting some much-needed attention through the Downtown Billings Alliance, a non-profit organization developing downtown Billings.
The metal boxes are being decorated with images of original works of art by regional artists, a program that has been in place for six years and has covered 27 signal boxes in total, including five new installations unveiled in late June.
"The movement to wrap traffic signal boxes in original artwork has become popular throughout the nation and in other Montana cities as a way to enrich the cityscape and reduce graffiti," said Molly Schiltz, arts and culture coordinator with the Downtown Billings Alliance, in a press release. The vinyl is weather resistant as well as resistant to spray paint, markers, damage from adhesives, and can last up to five years.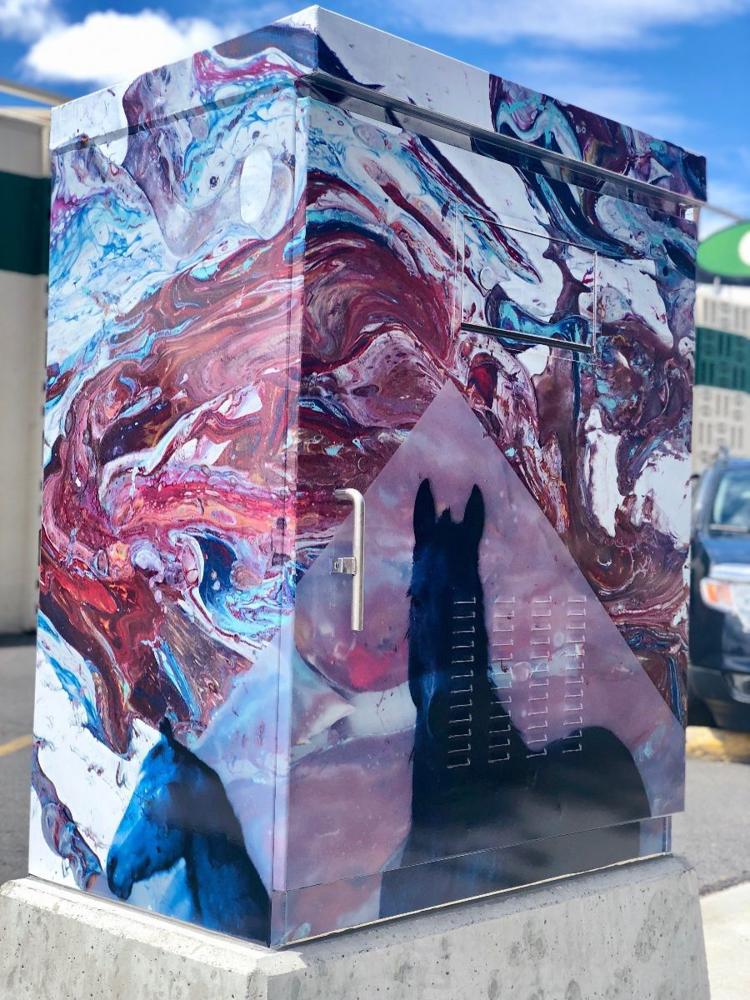 The most recent additions are "Between This Life and the Next" by Carlin Bear Don't Walk at First Avenue North and North 26th, "Equine" by Brooke Moore at 30th and Montana Avenue, "Wildlife" by John Speier on First Avenue North and North 32nd, "Paper Moon" by Michelle Dyk at First Avenue North and North Broadway, and "Magenta #1" by Ruby Hahn at Montana Avenue and North Broadway.
Call for artists
You have free articles remaining.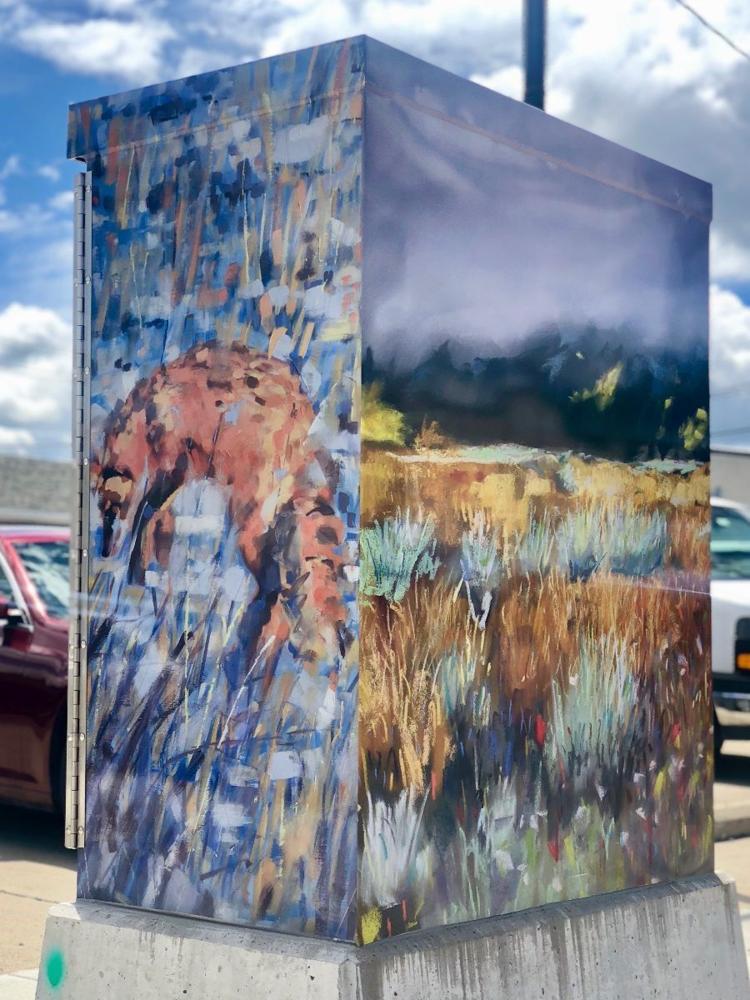 On July 1, a call for artists was released for the 2020 installation cycle. Artists are invited to apply for the Traffic Signal Box Program through the Downtown Billings Public Art Committee.
According to a press release, artists may submit two-dimensional work of any medium. All submissions are reviewed by a selection panel and chosen artists will be commissioned to create a piece that will be digitally transferred to vinyl overlay and professionally wrapped around the traffic signal box. Artists selected for the program will also receive $600 in compensation.
In 2018, the program became fully funded by the City of Billings Public Works Department, funded through the next five years, according to Schiltz. Each box costs $1,500 to complete, with half the expenses being printing and installation and the remainder is paid to the artist.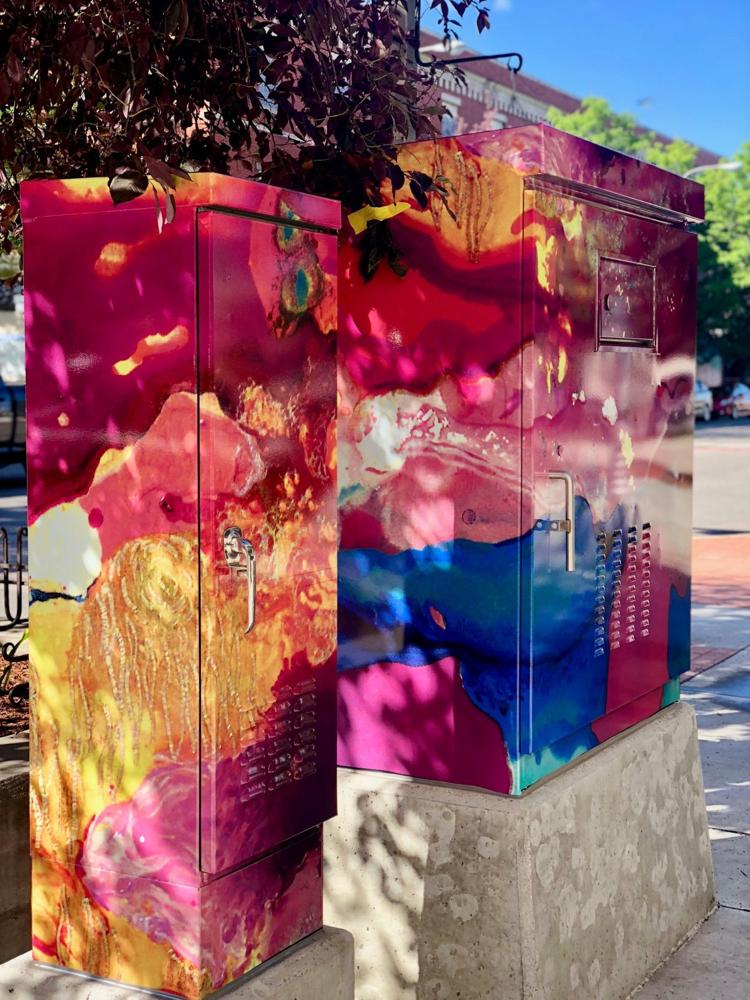 Existing wraps can be seen in Downtown Billings at intersections spanning from First Avenue South to Poly Drive and from North 26th to Division Street. Existing signal box wraps and their locations can also be viewed on the interactive Public Art Map at downtownbillings.com/public-art, where applications can also be found. The application deadline is September 20.
When it comes to murals, the sky's the limit for Terri Porta.