Enjoy the Autumn ArtWalk on Friday in downtown Billings. Galleries and participating locations are open from 5-9 p.m. for this free event, which takes place every other month.
ArtWalk, comprised of season and one-time members, has signed on Cascading Colors Studio, 2833 Third Ave. N. (lower level), and the High Plains Women's Museum, 207 North Broadway.
One-time participants in October include the Billings Public Library's special showing of paintings by Joseph Henry Sharp and a life mask of Apsaalooke Chief Plenty Coup, all from its permanent collection; Brenda Moore's one-woman show, "Triangulation" at 2700 Second Ave. N.; Kinetic Marketing, 117 N. Broadway, featuring a multi-media exhibit by its Creative Director, Josh Wirth; Century 21 Hometown Brokers, 2715 First Ave. N., presenting "Crooked Monstrosities" by Bryce and Melissa Pedersen; "Be Inspired," a pop-up art, home and gift shop at The Post (adjacent to the Billings' Depot), curated by Janette McGovern; and Karen Tanner's exhibit, "Weightless," at Mann Mortgage on Montana Avenue.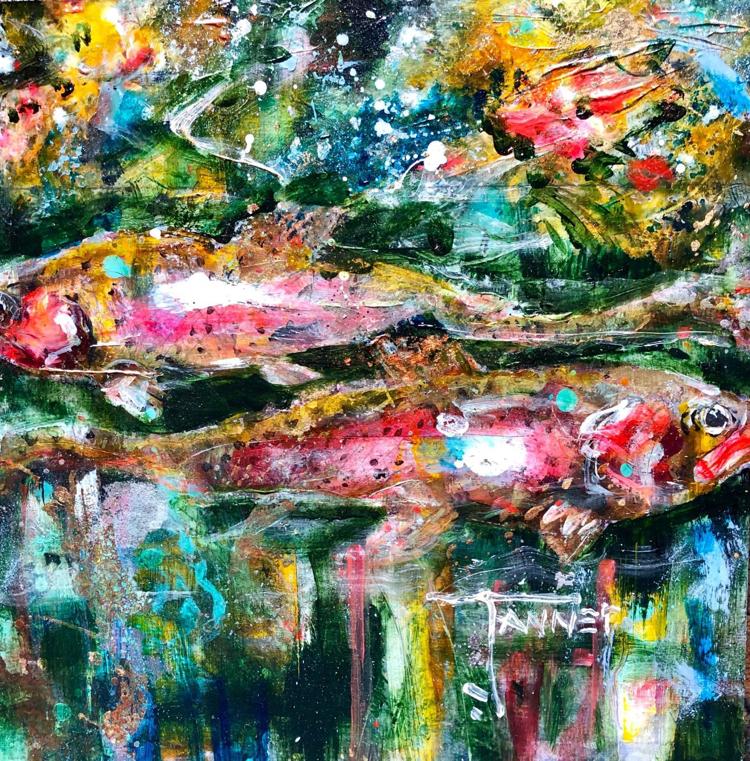 ArtWalk is organized by location, featuring three "loops" of stops: "Uptown," between Third Avenue North to Sixth Avenue North and east of North 27th Street to North 29th Street; "Skypoint," between Second Avenue North and First Avenue North from North 27th Street and North 30th Street; and the "Historic Loop," which includes Montana Avenue between North 30th Street to North 20th Street. 
For a map and gallery notes, visit artwalkbillings.com The following information is provided by ArtWalk Billings:
Uptown Loop
First Congregational Church UCC, 310 N. 27th St., welcomes Elizabeth "Lizzie" Berns, Skyview High School student studying dance and art. Proceeds from art sales will fund a 2020 school trip to France. Berns experiments with a variety of mediums and tries to incorporate a sense of movement into her artwork. Music by Charlie Smillie.
Global Village 2720 Third Ave. N., showcases welded art pieces created by Jennifer Tolton entitled "Steel Garden." Inspired by her ranch life as a youngster and her backyard garden in Billings' North Elevation Historic District, Jennifer's welded pieces keep her garden blooming all year long.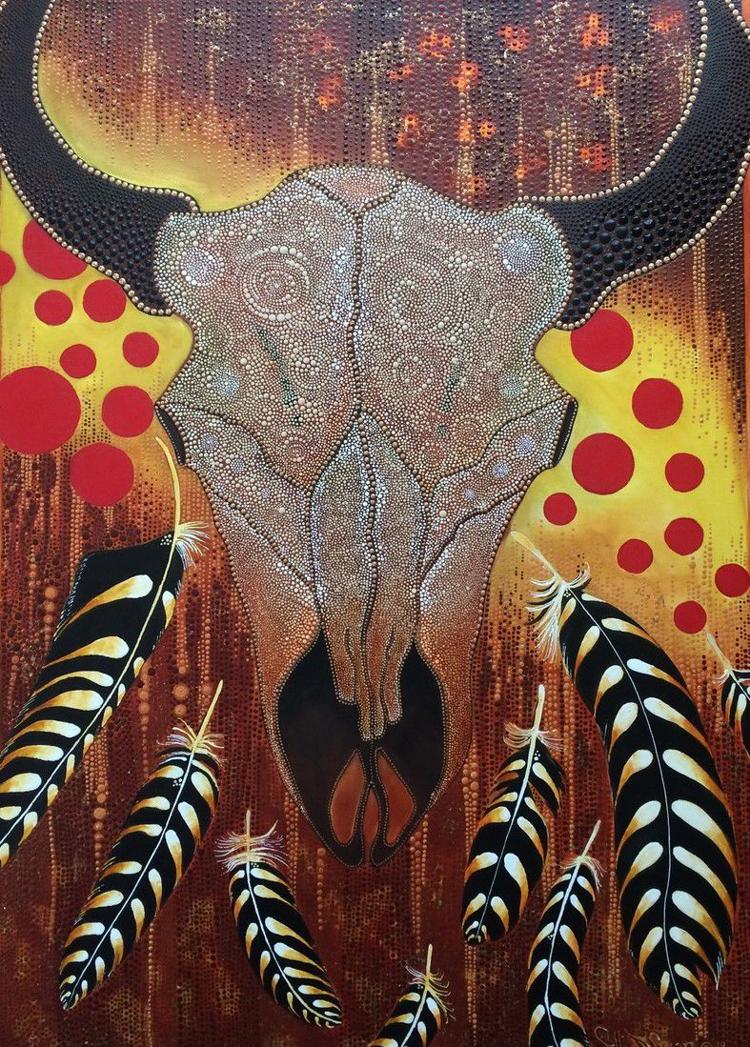 This House of Books, 224 N. Broadway, welcomes Elley Swan, a self-described and self-taught "creative." Her style is vibrant, deliberate and bold, yet soft, reminding us that as humans, we are strong and vulnerable at the same time.
Cascading Color Studio, 2933 Third Ave. N., Lower Level, is one of ArtWalk's new Season Members. Work by artist/owner Nyd Kraushaar was selected for the NxNW exhibit sponsored by Yellowstone Art Museum and Billings Cultural Partners.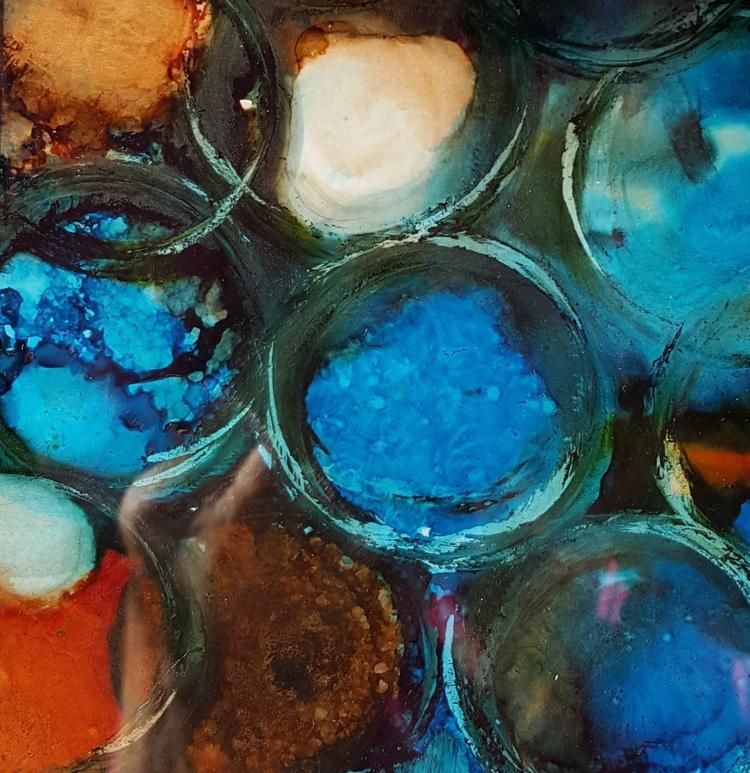 Barjon's, 223 N. 29th St., displays Gerald Kindsfather's T-shirt collection from the 1960s - 1970s. His American Pop Culture T-shirts include "STRIKE" from Harvard's Students for Democratic Society (SDS), "Solidarnosc" supporting the anti-Soviet Polish labor union, and images from the Rolling Stones, Patti Smith, The Beatles and The Sex Pistols.
High Plains Women's Museum, 201 N. Broadway, focuses on cultural heritage and hosts Rabbit Knows Gun, well-known Crow artist. His traditional art is painted on canvas or animal hide.
Billings Public Library, 510 N. Broadway, exhibits paintings by Joseph Henry Sharp (1859 – 1953) and a life mask of noted Apsaa'ooke (Crow) Chief Plenty Coups (1848 - 1932). Sharp spent several months painting on the Crow Reservation and likely knew Chief Plenty Coups. The library seeks to foster multicultural literacy and awareness by sharing these historic pieces from its permanent collection.
Skypoint Loop
Kennedy's Stained Glass, 2923 Second Ave. N., opens its doors to the glass studio, where new and restored art glass pieces are in process. Kennedy's offers a wide range of art glass, from stately traditional pieces to whimsical mosaics. 
Sandstone Gallery, 2913 Second Ave. N., celebrates its 19th year in downtown Billings. October ArtWalk features member artists Madelein Bladow and Maria Isabel Bonilla. Guest artist is Matt Berg. Zonta Club of Billings sells handmade mugs by Cassie Crafton to support its 100th Anniversary activities. Plus a Silent Auction by gallery member/artists.
Stephen Haraden Studio and Gallery, 2911 Second Ave. N., presents new figurative works that feature collages created from older works. Haraden is always on hand, ready to answer questions and talk art.
Toad N Willow, 118 N. 29th St., hosts Jessice Brophy and Whitney Urbaniak in its chic furnishings and interior design studio. Brophy is well-known for her pet portraits; she's likely to have a posing dog and her easel up and ready, and Urbaniak has a distinctive style focused on her love of horses and the Montana plains.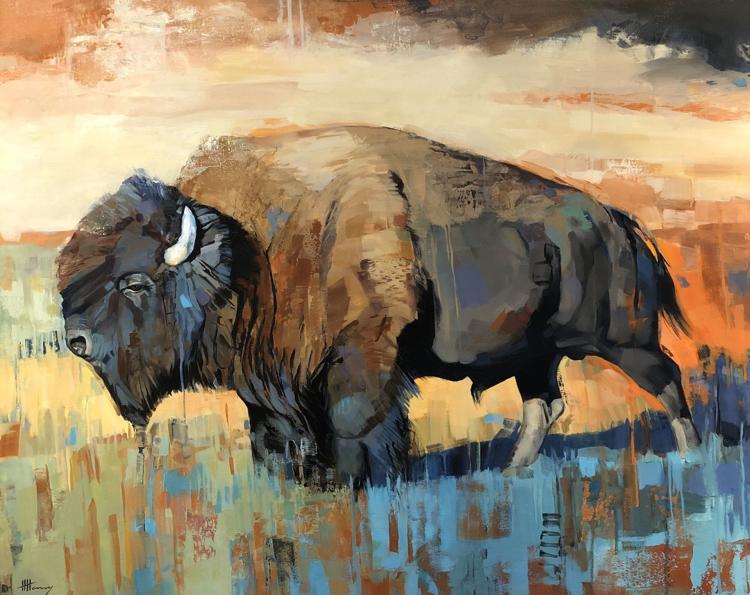 OSL Studio, 116 N. 29th St. Suite B, hosts "Colors of the Season," a special ArtWalk exhibit of work by Terakedis Fine Art gallery artists. Their work highlights Autumn's warmth and beauty in the Rocky Mountains.
Downtown Billings Alliance Gallery, 116 N. 29th St., Suite A, welcomes "Uniquely Montana," an exhibit by artists Meagan Boschert and Rilie Tane Zumbrennan. Their rustic and contemporary works of art, is on display through mid-November.
Wise Wonders, 110 N. 29th St., is Billings' only children's museum. Family art activities are offered during each ArtWalk.
Joy of Living, 102 N. Broadway, hosts various artists in its boutique shop. It features eclectic and Montana-made gift items.
Aspinwall,103 N. Broadway, welcomes returning artists/photographers, Trevan Hiersche and Sean McCotter. Their photography reflects a shared passion for the outdoors and the panoramic vistas found in Montana and the Rocky Mountain region.
Free Spirit Rock School Band, 109 N. Broadway, plays popular blues and classic rock at Hooligans on the Skypoint Loop each ArtWalk.
You have free articles remaining.
Kinetic Marketing Group, 117 N. Broadway, showcases a multi-media exhibit by its Creative Director, Josh Wirth. The exhibit includes Wirth's photographs and digital artwork, plus time lapse videos that reveal his creative process.
Stapleton Gallery, 104 N. Broadway Second floor, hosts a special "Autumnal Celebration" featuring gallery artists and invited guest artists. 
Bishops Cuts/Color, 108 N. Broadway, hosts Kelley Partridge who shows her acrylic portraits of favorite celebrities, including Marilyn Monroe, Elvis and Prince. Past ArtWalk visitors describe her work as "eye candy."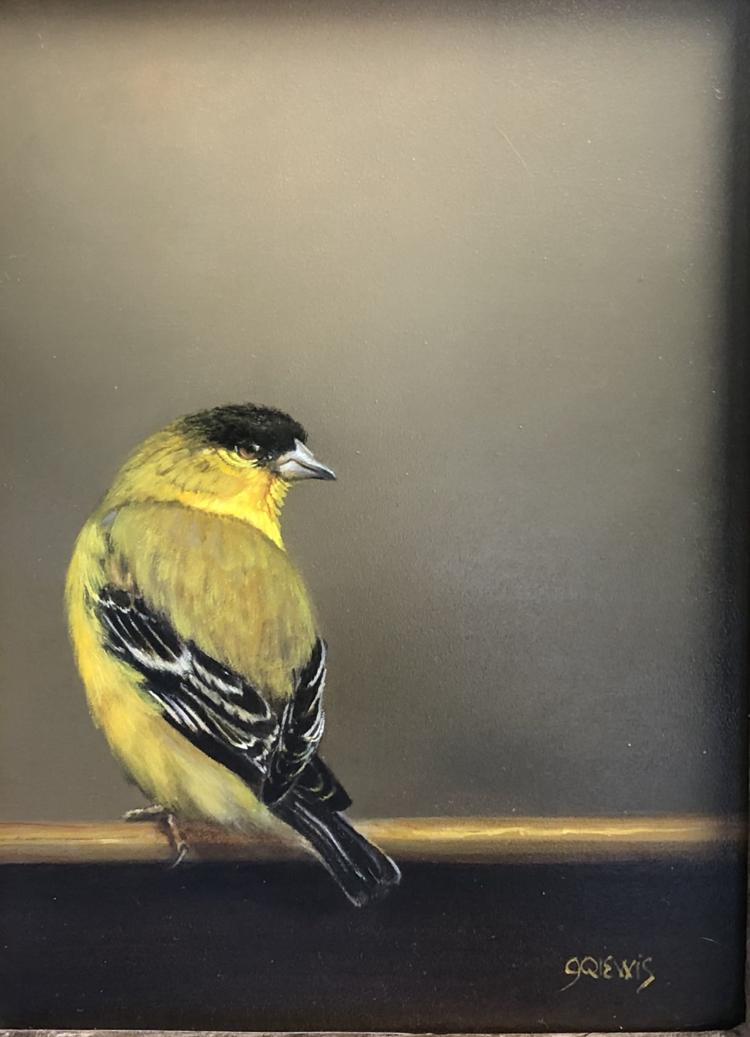 Terakedis Fine Art, 112 N. Broadway, hosts a juried benefit exhibit for the Yellowstone Audubon Center. "Space and Species" includes works by 30 local and regional guest artists and celebrate birds, their habitat and interactions with humans.
Sculptures Under Skypoint includes three sculptures created by Billings artists: Bryan Keith Scott, Sherri Cornett and Jennifer Tolton. A fourth sculpture will be added in 2020.
Montana Gallery, 2710 Second Ave. N., is the working studio and gallery of Tyler Murphy and his contemporaries, who like Tyler, are young and dynamic artists. They explore new, contemporary ways to express western landscapes and iconic images.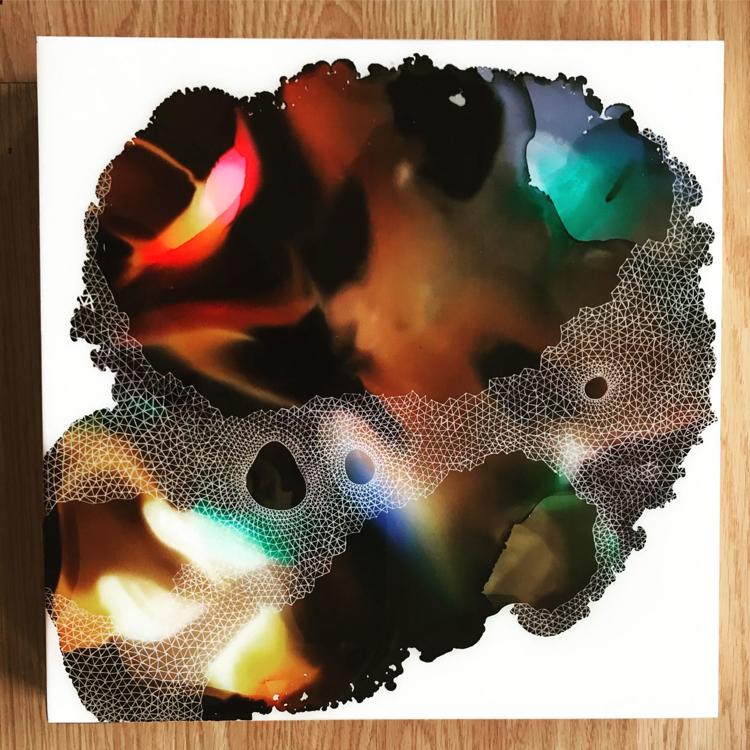 Brooke Moore hosts a one-person art show at 2700 Second Ave. N. (formerly North Acre Real Estate). "Triangulation" expresses Moore's personal journey exploring and observing points of connection and contrast and conflict, both artistically and psychologically. Her plexiglass public art sculpture is installed on the south wall of the building's exterior.
Jakes, 2701 First Ave. N., presents glass etchings and engravings by J.D. Witcher, plus works by returning artists John Cooper and Kerry Munari Kaiser. Jake's Gallery is located in the lobby of the ornate, historic Grand Hotel building.
Century 21 Hometown Brokers, 2715 First Ave. N., features "Crooked Monstrosity," by Bryce and Melissa Pedersen, artists drawn to the strange, weird and quirky. They'll display a collection of "poorly painted monster portraits."
Well Pared Juice Bar and Eatery, 2710 First Ave. N., features artwork by Janelle DeBray. New to Billings, Janelle's watercolors incorporate bright colors and unusual perspectives.
Historic Loop
Western Heritage Center, 2822 Montana Ave., hosts an opening reception for "Vietnam Voices" a compilation of first hand accounts from over 80 local Vietnam War veterans, and including photographs, memorabilia and artifacts.
Kirks Grocery, 2920 Minnesota Ave., presents a Terry Karson Commons installation, plus new works by Rossco, Marla Goodman, Margaret Smith, Renee Audette, Shane de Leon, Stella Zell, Jon Lodge, Stephen Glueckert. Older works by James Todd and American folk artist icon, Howard Finsterr, are also on exhibit.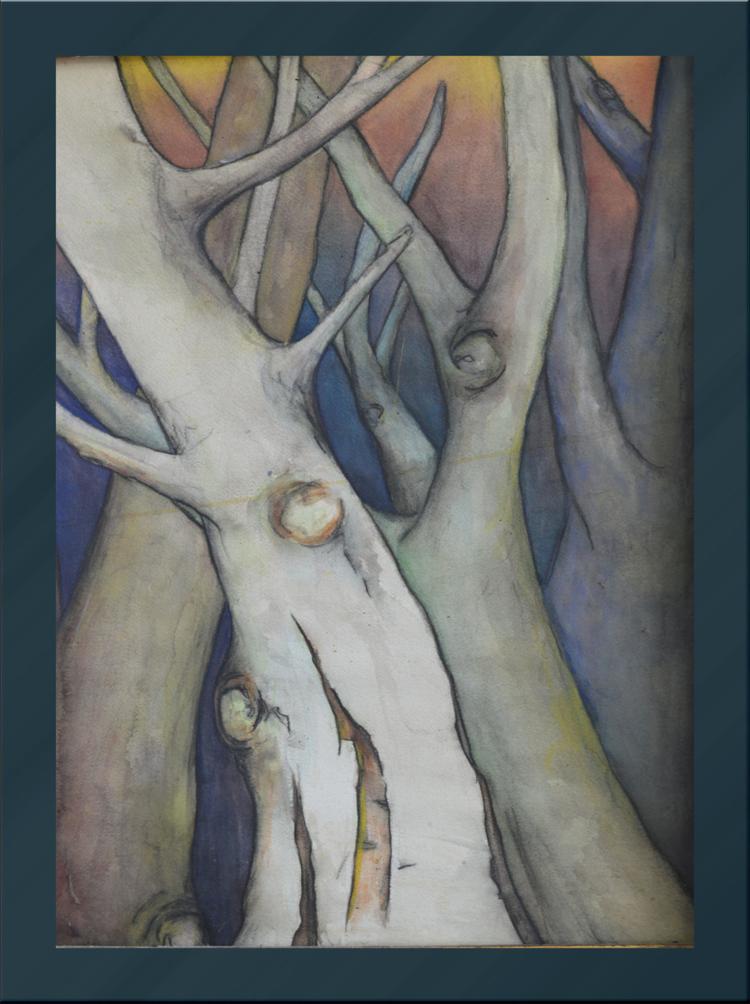 Dickey's BBQ, 2519 Montana Ave., welcomes back the Laurel High School Art and Culture Club. The club appreciates the support of Dickey's BBQ and its faith in the student's program, dreams and endeavors.
Mann Mortgage, 2511 Montana Ave., hosts award-winning Billings artist, Karen Tanner. Her imagination is sparked by a zest for life and fueled by a life-long artistic discipline. The "Weightless" series includes contemporary narratives of water and sky drawn from a deep Montana connections.
Harry Koyama Fine Art, 2509 Montana Ave., is the working studio and gallery of Harry Koyama. Most widely known for his impressionist style, Koyama has found recent success with more abstract creations. His work is in private, national and international collections.
Toucan Gallery, 2505 Montana Ave., is considered the "birthplace" of the Billings ArtWalk. In addition to its regularly featured eclectic collection of art and gift items, Toucan features a selection of handcrafted leather masks that will allow you to hide from vengeful or tricky spirits on All Hallow's Eve.
Gallery Nine / Connie Dillon Fine Art, 2501 Montana Ave. #9, presents "FALL In Love With Art" for the October 4 ArtWalk. This collection of paintings captures our transition into cooler seasons. Gallery Nine offers a selection of cards, notebooks, journals and other small gift items.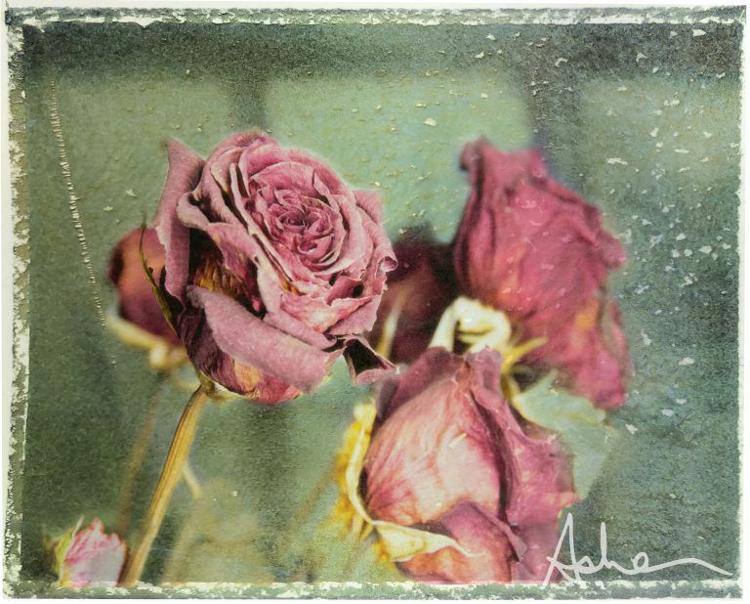 McCormick Cafe, 2419 Montana Ave., shows the photography of Darryl Asher and Sandra Speakerworth, plus jewelry by Allison Martin. Asher's work combines instant film with digital images. The finished photographs have a nostalgic, dream-like quality. Southworth's photography wants us to find the extraordinary with the ordinary. Martin's jewelry includes silver and gemstones.
The Post at Billings Depot, 2404 Montana Ave., hosts a "pop-up" shop, "Be Inspired." Curated by Janette McGovern, the shop will sell inspirational gifts, original art, home decor and jewelry by multiple vendors. You may "pop in" during ArtWalk or through October 30th.
CTA Architects Engineers, 13 N. 23rd St., hosts Virginia City Artist Sheri Jarvis. Jarvis, known for her work with the Montana Arts Council and Leadership Montana, is an abstract landscape painter. She challenges viewers to question what they see in art, including edges, illumination, texture and the visual representation of conflict and compassion.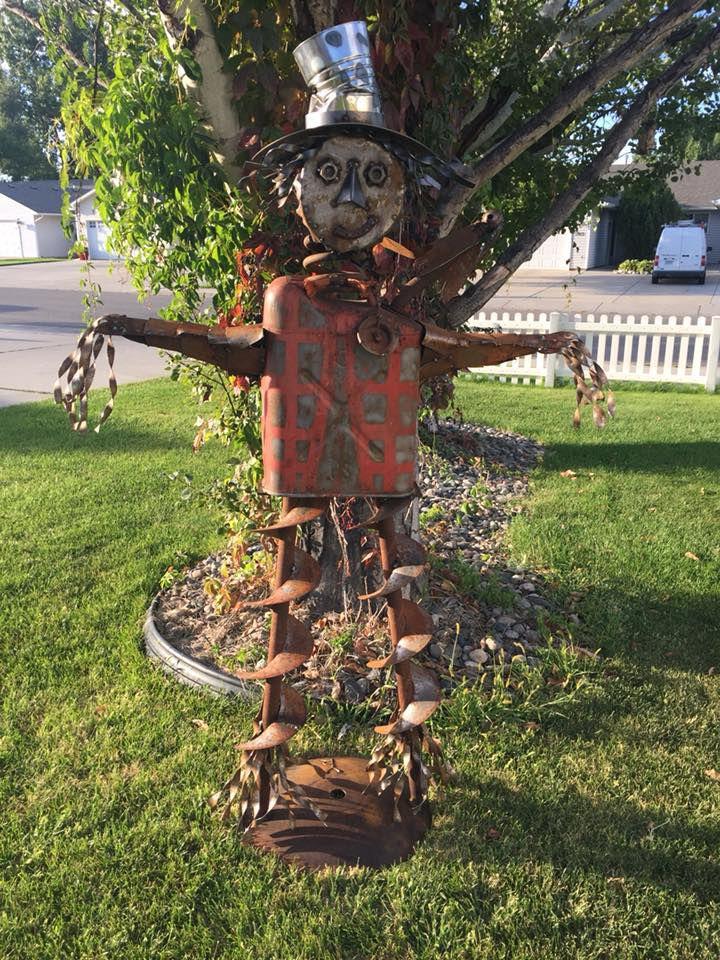 Liberty and Vine Country Store, 2019 Montana Ave., hosts Beau Malia, a born and raised Montana man with a passion for "old and rusty." Malia creates sculpture, furniture, yard art and wall pieces with scraps and relics found on Montana farms and ranches. Ample parking on the east end of Montana Avenue.