Back Alley Arts Festival, presented by Toucan, takes place Saturday from 10 a.m. - 5 p.m. The event includes 14 local arts vendors as well as a variety of foods available from neighborhood restaurants that will be serving on-site, including Lilac, Dickey's Barbecue Pit, Don Luis, and MoAV. Entry is free, but a $5 donation is suggested. 
11 a.m. - Brian Epley & Wendy Chavez — Not Your Girlfriend's Band
12 p.m. - Nick Kozub of Hellroaring
1 p.m. - Wes Urbaniak & the Mountain Folk featuring Anna Paige
2 p.m. - Matthew O'Brien — Thievesbreakin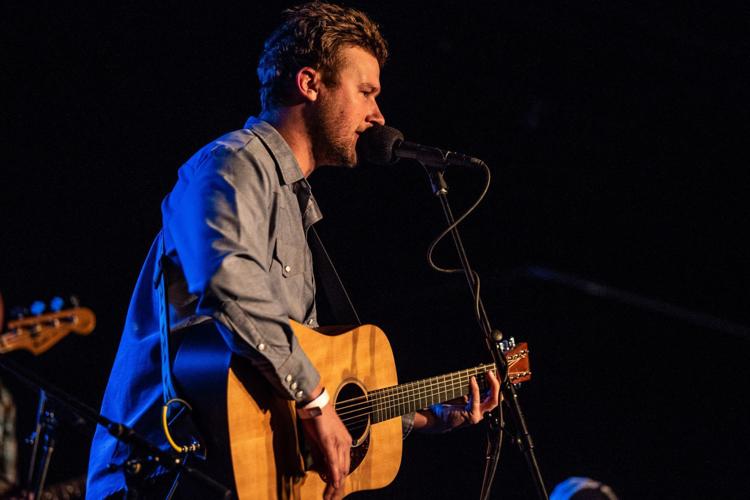 From 3 - 5 p.m. the event is open to any musicians that want to participate in the "Battle of the Buskers." Musicians are asked to bring a sign with their name, and event attendees will vote on their favorite busker, and a $50 prize will be awarded to the top performer. 
Booth participants include (information courtesy Toucan):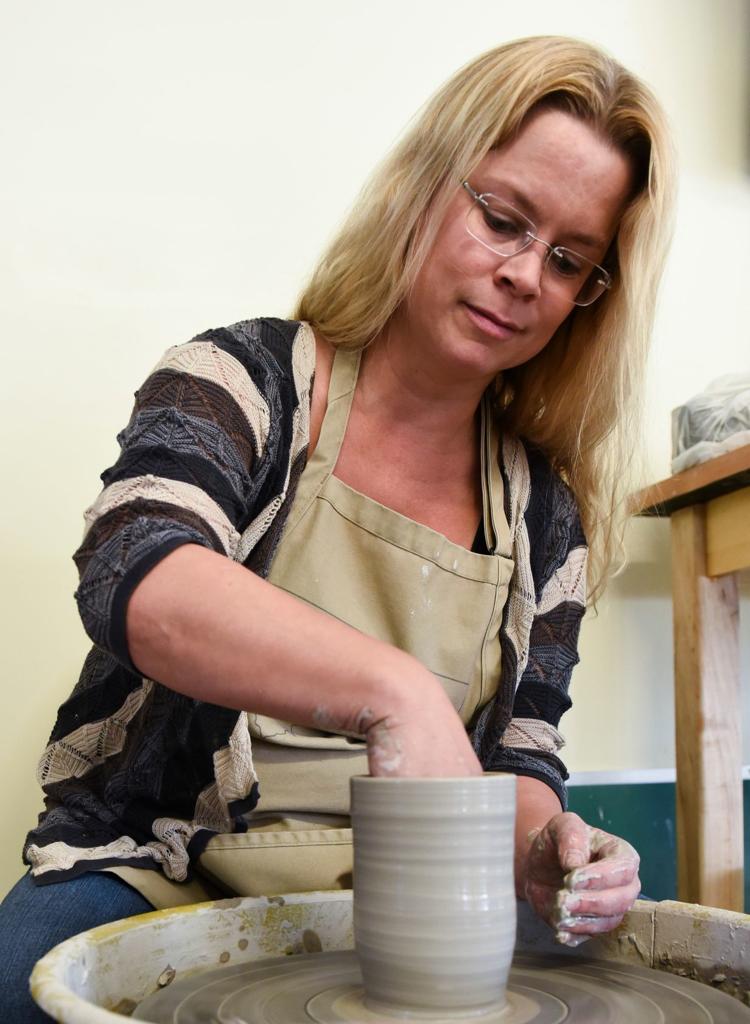 Cassy Kramer — 504 Square Feet: 504 Square Feet is a pottery studio and gallery featuring the ceramic work of studio owner Cassy Crafton, as well as work from other local and regional potters. Our aim is to nurture a community of professional and emerging artists, people new to art-making, and art-appreciators through classes, special events and by fostering a community of support."
S. Jordan Lee — Animal Friends Portraits: Lee uses acrylic paints to capture personalities of animals and paints portraits based upon pictures sent in by clients and also creates greeting cards based on paintings and other illustrations relating to animals. "The animals we live with are so much more than pets. They are our friends and family. They have personality, spirit, humor, and intelligence. This is what I try to capture when I paint," Lee said.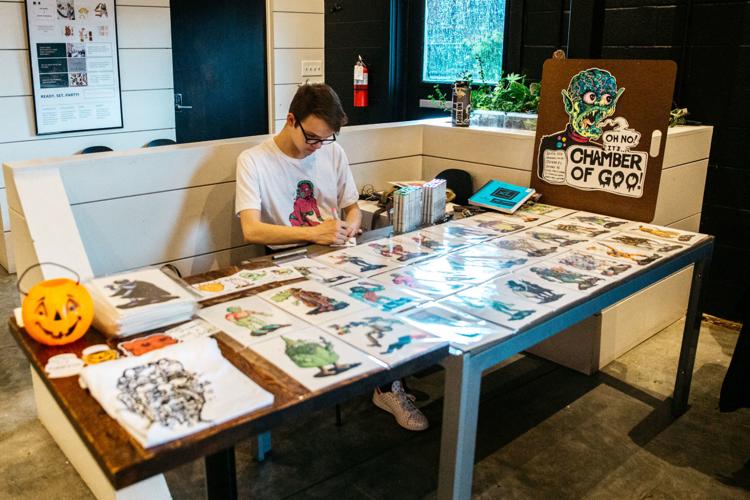 Spencer Gallagher — Chamber of Goo: Spencer is a recent graduate of West High School and continues to live and work in Billings. Chamber of Goo is an imaginative collection of Spencer's comical and sometimes twisted illustrations. You can find his work at Kirks' Grocery downtown.
Beth Zitur — Confetti Heart Studio: Zitur works in many mediums that include metal and acrylic. Her paintings are a loose, flowing style, and in contrast, produces metal art that is moody, handsome and rustic.
You have free articles remaining.
Johnna Jablonski — Emerald Sky Creative: Jablonski works at Big Sky Economic Development and is "stepping out of her comfort zone" to share some of her paintings and creations with Billings. Most recently, Joblonski has been working in watercolors and will donate proceeds from sales to suicide prevention and bringing awareness to mental illness.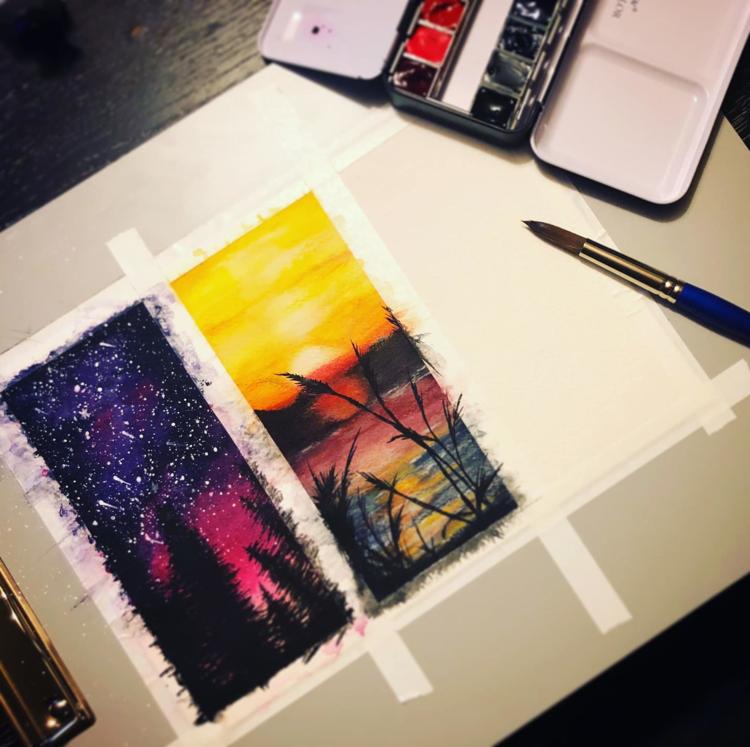 Susan Leaverton — From These Hands: Leaverton creates functional and decorative handwoven items, including "Lambscapes," fiber sketches, scarves, shawls, throws, small rugs, table runners, and fashion accessories in natural fibers.
Growth Thru Art: Still Here: Founded on the principle that creativity is not limited by disability, Growth Thru Art in Billings is a multi-faceted arts program designed to serve adults with developmental disabilities. Weekly studio session serve the needs of adults in the development of their motor, social, and communication skills. Participants in the program gain greater community acceptance through the exhibition and sale of their artwork.
Sue Schulz & Lillian Hartung — Half the Sky: Sue Schulz researches, writes and draws women who are "holding up more than their share of the sky." She highlights women throughout history who have gone oftentimes unnoticed and introduces audiences to their accomplishments. Meet them, add your own color to them, collect them. Enrich your life and your pride in who you are."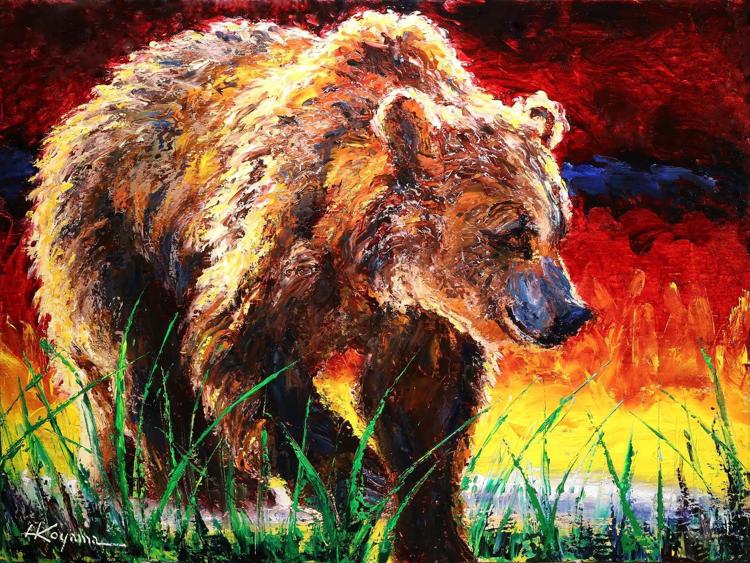 Harry Koyama — Harry Koyama Fine Art: A full-time painter, Koyama concentrates on immortalizing subjects of the American West, utilizing his passion for impressionism to create dramatic artwork with the use of the painting knife and a bold color scheme. Koyama award-winning artwork has been shown and collected extensively. His studio and gallery is located at 2509 Montana Ave., and during the festival he will be showing works by regional artists including Diana Mysse, Bob Tompkins, Jerry Inman, Jackie Inman and Dick Mouldin.
Kelsey Dwyer & Jess Engle — Hemp Cat Toys & More: Hemp Cat Toys & More is a small business based out of Billings that handcrafts premium cat toys and catnip blends through sustainable means with emphasis on giving back. They focus on high quality fun, toys, and catnip for cats and donate a portion of proceeds to the Humane Society of the United States.
Lee Walker Fine Art: Living and working as a full time artist in Red Lodge, Walker is enveloped in the mountain life. She's a self-taught artist that works in acrylic painting and uses her surroundings and her connection to Montana's bountiful western culture in her work. A love of comic book artwork and stained glass is demonstrated in the hard black outlines Walker uses in her paintings.
Morgan Syring & Danielle Loomer — mclSyring/DaniGirlKnits: Morgan Syring will be selling and demonstrating handmade inks she creates using foraged materials. Drawings made with those inks will also be for sale. Her mother, Danielle Loomer, will be demonstrating her weaving on various looms and spinning fiber into yarn.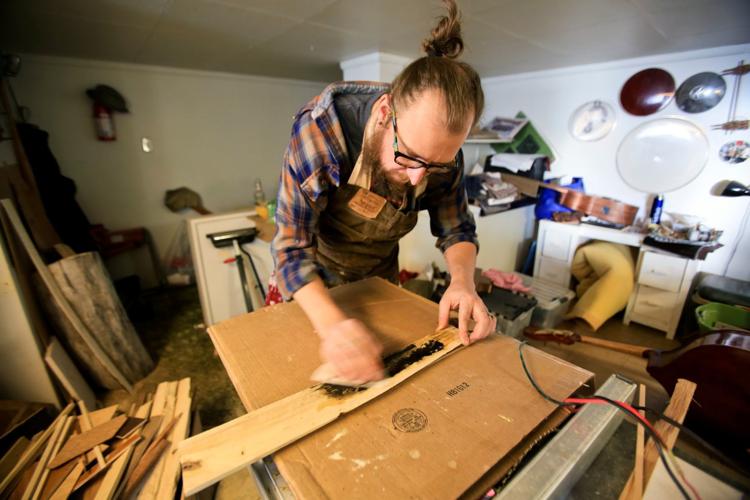 Urbaniak Instruments: Wes Urbaniak is part of Montana's ever-evolving folk music community. His distinctive "mountain folk" is defined by uniquely built instruments, which Urbaniak creates by hand. He has an evolving cast of bandmates who perform his original music for a dynamic and string-driven sound. Urbaniak is a storyteller in his music, and writes of the lessons life has taught him, a process he describes as "building up fire inside of himself."
Chad Cumin — Vega Glass Art: Cumin is influenced by Muranese glass of the 19th and 20th century, as well as contemporary Borosilicate lamp worked glass. He works with Borosilicate at a high heat to manipulate and form the materiel, incorporating the bold colors and geometric patterns of the art deco movement into the finished work. "The approach of my artistic practices has a broad array of life, nature and organic patterns. In this I find a niche to express myself and the interpretations I have on the environment that surrounds me," Cumin writes in his bio.
Wise Wonders Children's Museum: The mission of Wise Wonders Children's Museum is to engage curious, creative, and scientific minds in a playful learning environment for all children and families. Central to this mission is supporting STEM education through fun and interactive exhibits that support learning through play… We strive to bring families together and develop a lifelong love of learning between children and their caregivers. Wise Wonders seeks to encourage all children to explore science, technology, engineering and math in a collaborative environment.
Young Poets: The Young Poets Program, a program of the Center for Creative Writing at Montana State University Billings, encourages students to express themselves through poetry. The program integrates weekly lessons for students in grades 3 - 12 to support school curriculum, including writing, comprehension, reading proficiency, and public speaking skills while furthering trust and empathy within the classroom. The 12-week program culminates with a celebration of student work and is sustained by professional poets and passionate volunteers.