More breweries opened in Montana during the past two years than there were breweries in the entire nation in the 1970s.
Prohibition had long been abolished, yet its lingering effects were felt across the country. Forty five years ago, fewer than 20 companies were brewing beer, and most were large corporations with branch brewing plants.
"They could brew with scale and put millions of dollars into advertising, and that was really difficult for local breweries," said Steve Lozar, an anthropologist who is also known as Montana's beer historian.
Lozar came by that title naturally. His great grandfather, Joe Lozar, immigrated to Montana from Slovenia in 1888 and was an associate with Kessler Brewing Co., in Helena. He also owned several saloons in East Helena.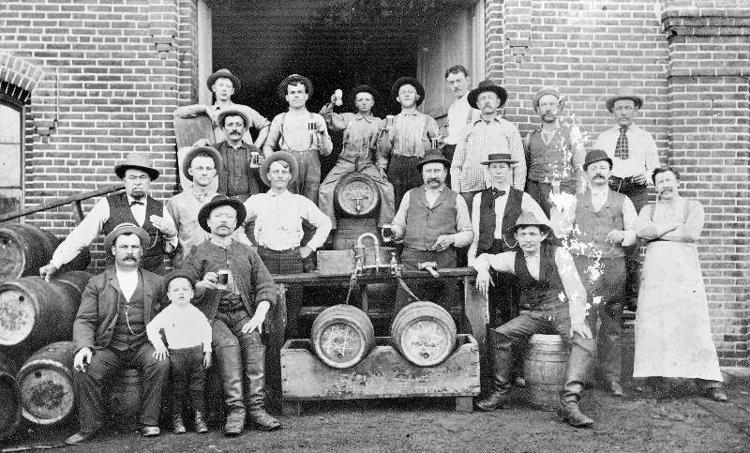 "I grew up around beer," Lozar said. "It was something that was common for supper, and was not necessarily a taboo kind of thing of all." As a little kid, Lozar loved the artwork on labels, signs, and beer boxes. He started collecting beer memorabilia at an early age, and amassed enough beer bottles, cans, signs and labels to open the Montana Brewery Museum in Polson, where he resides.
Lozar has items dating back to the 1860s through modern brewing times, and has plenty of historical records from the time. Those thousands of pieces of brewing history tell the story of Montana's history as well.
"You can see history," Lozar said. In the late 1800s, breweries sprung up around mining camps. Wheat and water were plentiful, and shipping beer was expensive and refrigeration was sparse.
Many of those mining camps, such as Butte and Helena, grew into towns. "If the town had a brewery, that meant stability," Lozar said.
Shortly before prohibition, Lozar's great-grandfather went to work in the Butte mines, which lead to his death at age 59. Lozar's grandfather took over the saloons, and though he tried to keep the businesses open, Prohibition put the whole family out of business, Lozar said.
To survive, local and regional brewers shifted their operations and created "near beer," soda, and juice. Some tried their hand at making cheese and jam, but most went out of business.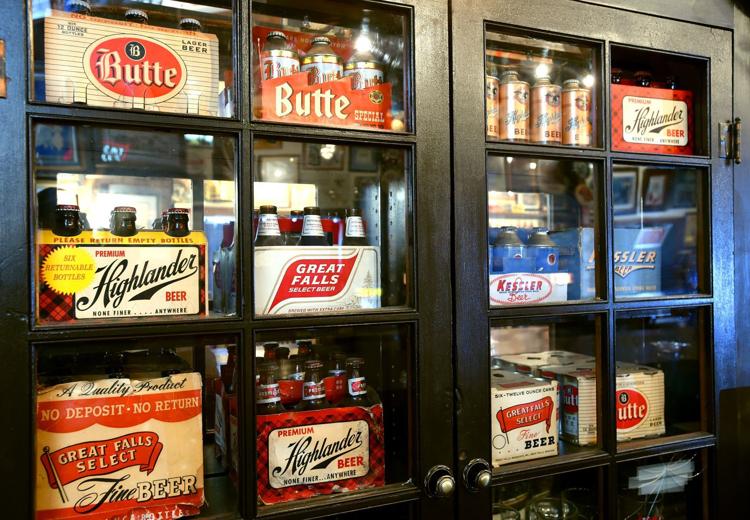 After Prohibition was ratified, some brewers tried to reopen, but the competition was steep, and large beer corporations backed by hefty advertising budgets swiftly took over. Brand loyalists began to emerge, some created by less than ethical means. "Large brewers would pay the bartenders extra to push the Budweisers and the Miller beers," Lozar said, who heard this from brewers of the time.
The last Montana breweries to close after Prohibition was repealed did so in the 1960s, including Missoula Brewing Co. and a Great Falls brewery, which was owned by Weinhard's of Portland.
There was an uptick in smaller breweries in the late 1970s, but it wouldn't be until 2015 when the number of breweries in the U.S. would come close to the thousands of breweries that existed pre-Prohibition.
Regulations of the alcohol industry were left up to the states, and in Montana specifically, a handful of active and civic-minded brewers were behind the push to bring beer back to a local scale.
Today, there are more than 75 breweries operating Montana, and at least a dozen more are expected to open by the end of the year, according to the Montana Brewers Association. That places Montana second in the nation for craft brewers per capita.
This surging industry finally seems to be getting some breaks, and in December the Craft Beverage Modernization Tax Reform Act was passed, which lowers federal tax on breweries, wineries, and distilled spirits producers.
In Montana, a state law that limited production of small craft brewers to 10,000 barrels annually was amended, bumping the production cap to 60,000 barrels.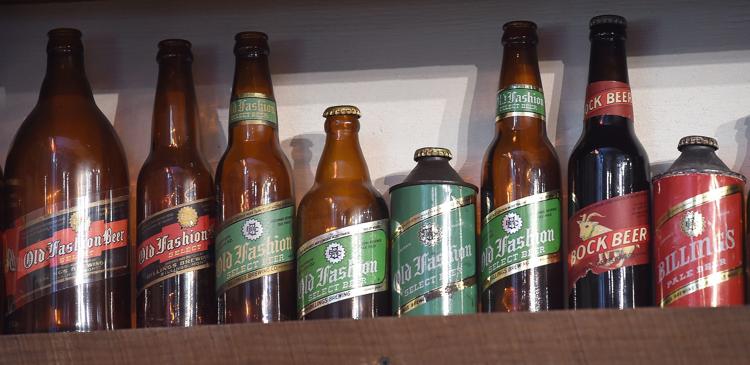 Breweries exporting to Montana don't fall under these regulations, which is why often there's more out-of-state products on the shelves. This shift will allow Montana beer producers to increase their quantities, and should equate to more Montana products on the shelves.
Lozar, who has headed to Helena for years to testify on behalf of the craft brewery industry, said it was difficult to loosen those numbers because of the strength of the Montana Tavern Association.
"It was a long effort by a lot of good people to get that changed," he said. There's a longstanding rift between the smaller brewers and the Montana Tavern Association, and a battle that unfolded in the courts in the 1990s to regulate the emerging industry.
This 10,000-barrel limit was part of a series of restrictions placed on breweries in the late 1990s, which limited hours of operation from 10 a.m. to 8 p.m. and the amount of beer that could be served while customers are on premise to 48 ounces.
Despite this restrictive climate, breweries have flourished across Montana.
For Lozar, local breweries have always had an instrumental place in the community.
"It's that feel of the public house again, where a roofer and lawyer can stand next to one another and enjoy a nice stout," he said. "It does take us back 100 years to how Montana's historic breweries operated and the place they held in the communities."