Original oil paintings and drawings by Ben Steele, a prisoner of war who survived the Bataan Death March, are being shown in Billings.
"Prisoner of War: Ben Steele's Personal Chronicle from Bataan to Hiroshima" is on display through Oct. 5 in the Community Gallery at the Western Heritage Center, 2822 Montana Ave. The works have not been displayed in Billings since 2014.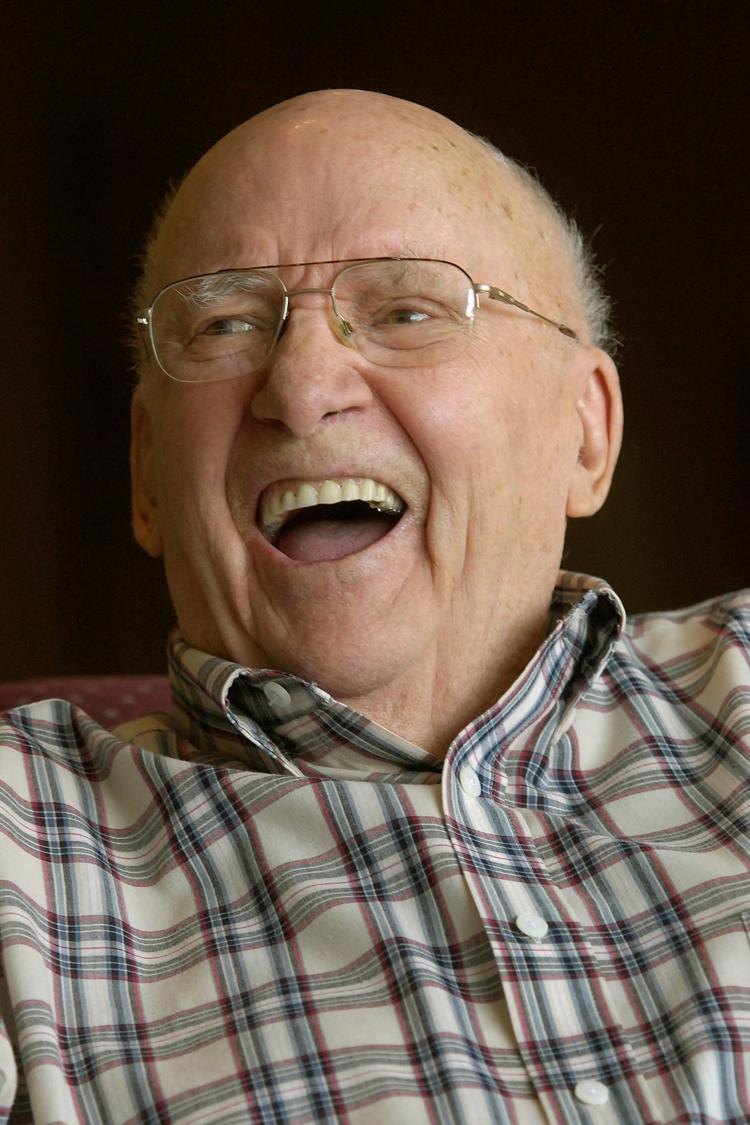 Steele was one of the last survivors of the Bataan Death March and spent more than three years as a Japanese prisoner of war during World War II. A Montana native who lived most of his life in Billings, Steele taught art at Montana State University Billings (then Eastern Montana College). He died in September 2016 at 98. The new Ben Steele Middle School in Billings was named in his honor.
The exhibit, which opens Thursday, features more than 30 of Steele's original paintings and drawings, circa 1950, of the Death March, which he witnessed firsthand, and document his experiences as a prisoner of war.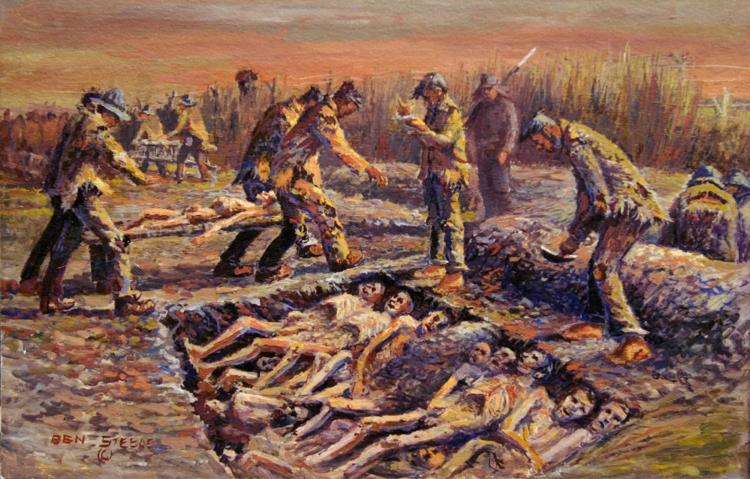 "It's one of the best records of the prisoner of war experience during World War II, especially in the southeast Asia area," said Kevin Kooistra, executive director of the Western Heritage Center. 
Paintings and drawings are on loan from the Montana Museum of Art & Culture in Missoula, a state-owned museum where many of Steele's oil paintings and charcoal drawings are part of the permanent collection.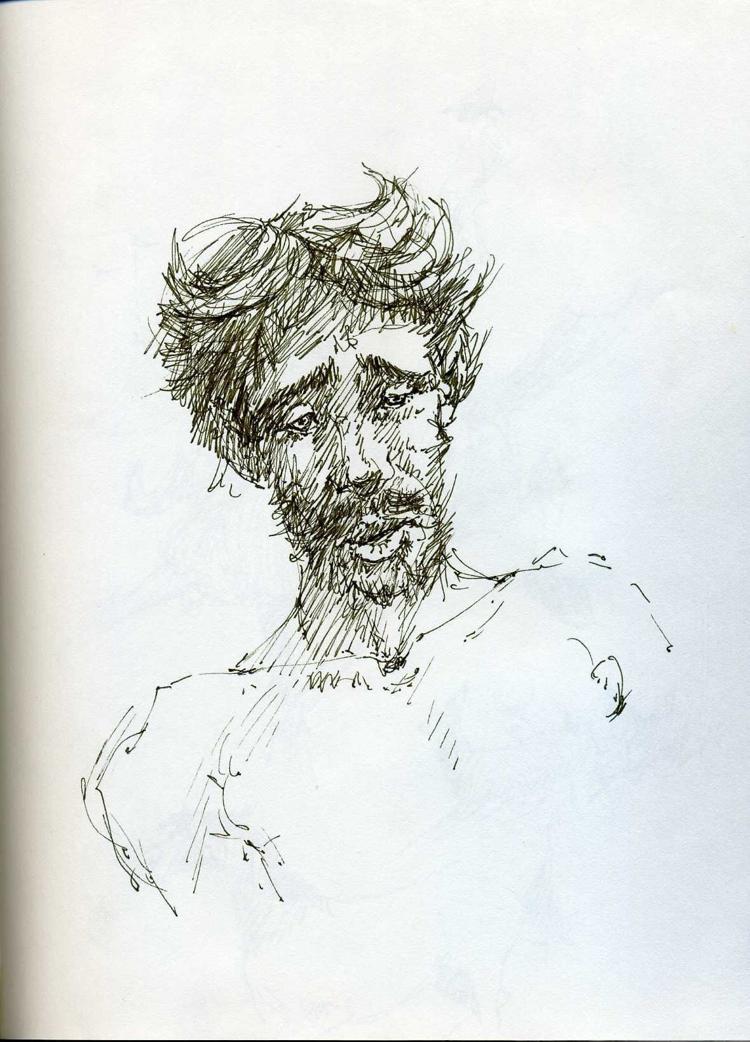 In 1942, Steele was among the tens of thousands of American and Filipino soldiers who surrendered to Japaneses forces while defending the peninsula of Bataan in the Philippines. The prisoners of war were forced to march in brutal heat and atrocious conditions to Camp O'Donnell. Thousands didn't make it to the prison camp, left for dead, shot, bayoneted, and beheaded when they fell behind. 
Their imprisonment ended after the atomic bomb was dropped on Hiroshima in 1945. Steele returned to Montana where in the 1950s he began to document what he experienced. His works are some of the only images that exist of the march. 
"I have lots of images in my head," Steele told the Missoulian in 2011. "I could paint them for the rest of my life. I don't have trouble recalling anything in there ... I was impressed very deeply by it."
During his imprisonment, Steele drew on the concrete floor with a charred stick, and later on paper and pencils that were smuggled to him. He describes art as his savior, giving him the ability to express what he experienced. 
"Art basically saved his life," Kooistra said. 
In conjunction with this display, a showing of works by artists and colleagues influenced by Steele will be on display in the main gallery, including art by Tracy Linder, Harry Koyama, Carol Hagan, Clyde Aspevig, Charlie Fritz, Marcia Selsor, Tami Haaland, and more. That exhibit opens June 7, curated with assistance from Steele's widow, Shirley Steele and artist Jacquie Kittson.
Museum hours are 10 a.m. - 5 p.m. Tuesday through Saturday. Admission is free to members and $5 for the general public. For more information, visit www.ywhc.org or call 406-256-6809.