In September, the largest conference and networking event for travel writers will be held in Billings. Bloggers, journalists, social media content creators, travel brand representatives, and travel industry professionals will descend on the city to explore all that Montana's trailhead has to offer. 
TBEX North America 2019 takes place Sept. 11 - 13 at the Billings Hotel and Convention Center. It's one of two conferences held yearly by the Travel Blog Exchange across North America, Europe, and Asia Pacific.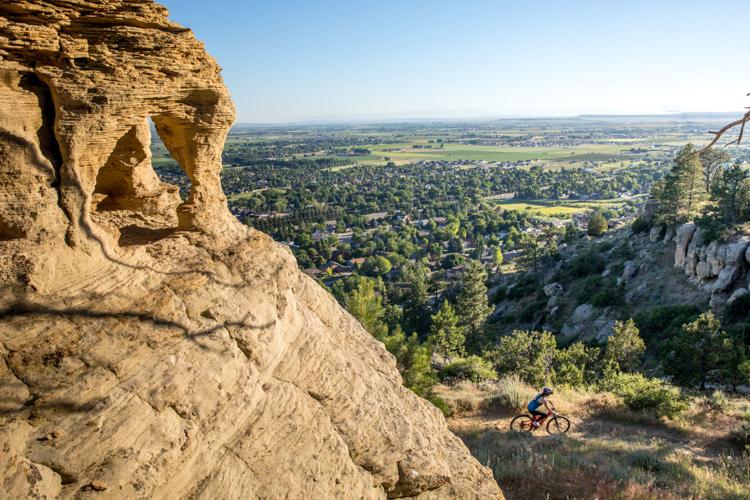 To capitalize on all this publicity, members of Billings Cultural Partners have organized a 10-day introduction to the city's arts, entertainment, and cultural scene. Events centered on film, music, art, history, and the outdoors are all on the docket for Sept. 12 - 22.  
Bryan W. Knicely, executive director of Yellowstone Art Museum, in a press release, described TBEX as a catalyst for local cultural organizations to present Billings to conference attendees and rethink how they market arts in the region.
"Billings is the cultural center for the state of Montana, and we are letting everyone know that," Knicely said. 
Participating cultural partners include Alberta Bair Theater, Art House Cinema and Babcock Theatre, Billings ArtWalk, Billings Symphony, MINT Film Festival, Montana Audubon Center, Moss Mansion, Pub Station, SCRaP in Billings, Western Heritage Center, Wise Wonders Children's Museum, and the Yellowstone Art Museum. 
Montana's allure
Holding the conference in Montana was on the bucket list for TBEX organizers, according to Alyson Murnion, leisure marketing, sales and social media manager for Visit Billings.
"Being the largest city in Montana, we are capable of hosting an event of this caliber," said Murnion, who expects upwards of 650 attendees and as many as 400 of those guests to be coming in before the event and staying afterward to participate in "hub and spoke" tours for conference attendees.
These day-trips are to places like Pompey's Pillar, Little Bighorn Battlefield, Pictograph Caves, Pryor Mountains, and the Beartooth Highway, among others.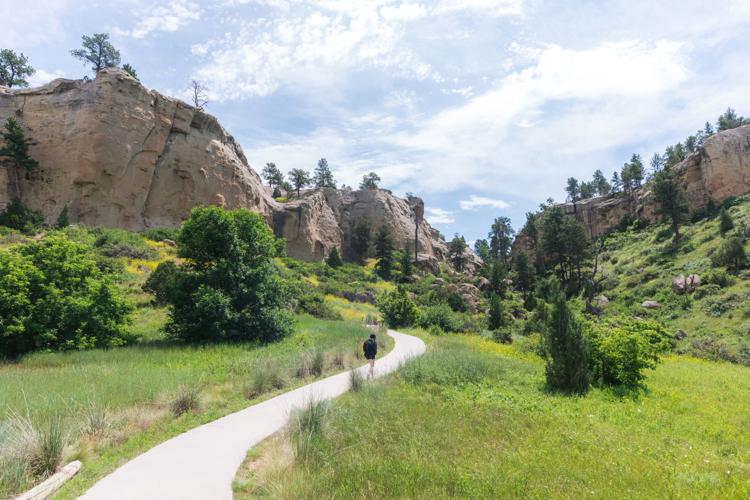 Closer to home, attendees can take a historic walking tour of downtown Billings, hosted by the Western Heritage Center, observe the city's public art and artwork in galleries with the Downtown Billings Alliance, take the walking brewery tour, and other specialized activities coordinated by Visit Billings.
 "Our goal is to continue building tourism in Billings and seeing people plan their trips here and spend their money and time and vacations here," Murnion said. She hopes this conference will show travel writers (and their readers) how accessible Montana is to tourists and hopes it will place Billings on the map as a destination.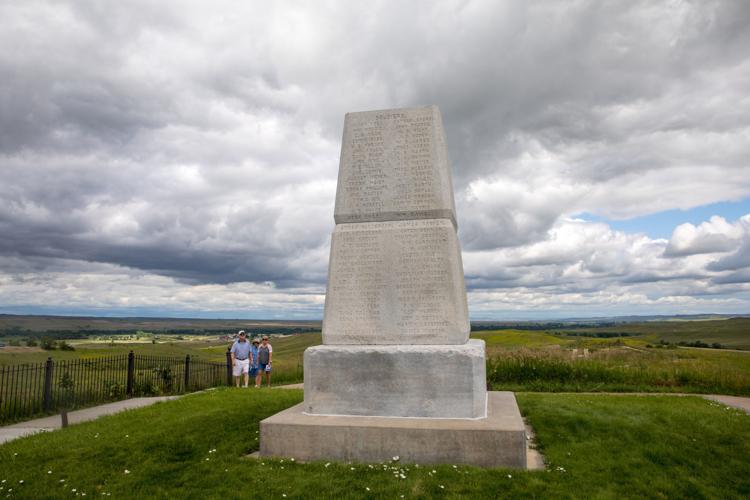 "I could spend five years of my marketing budget and not get this much publicity and spotlight on our city," Murnion said. "I think this also helps for our locals to have pride in our city and understand that we are a great place to be, a great place to visit and to live. We easily forget what is out our back door."
For the Cultural Partners, they see this as an opportunity to showcase the cultural community to a wide range of people, local or not. Events are still being scheduled, and will be open to the public. A full list of programming can be found at northxnorthwest.org.
Thursday, Sept. 12
North x Northwest at Yellowstone Art Museum: The Yellowstone Art Museum's first North x Northwest art exhibition features 60 works from 18 states, including painting, sculpture, textiles, mixed media, and photography. Viewers are invited to vote for their favorite work of art. People's Choice, Juror's Choice and Purchase Awards will be announced at the reception on Sept. 12 starting at 6:30 p.m.
"The Friends of Ben Art Show: Celebrating the Influence of Ben Steele" at Western Heritage Center: Ben Steele's most famous works, depicting the horrors of the Bataan Death March during World War II, are on display through Sept. 21 at the WHC. Steele survived being a prisoner of war by becoming and remaining a prolific artist. Steele was also an art teacher at Eastern Montana College (now MSU Billings) and a friend to many Montana artists. This exhibit shares works of those who knew Steele—including Clyde Aspevig, Harry Koyama, Carol Hagan, Marcia Selsor, Tracy Linder, and more—and reveals in what way he influenced them.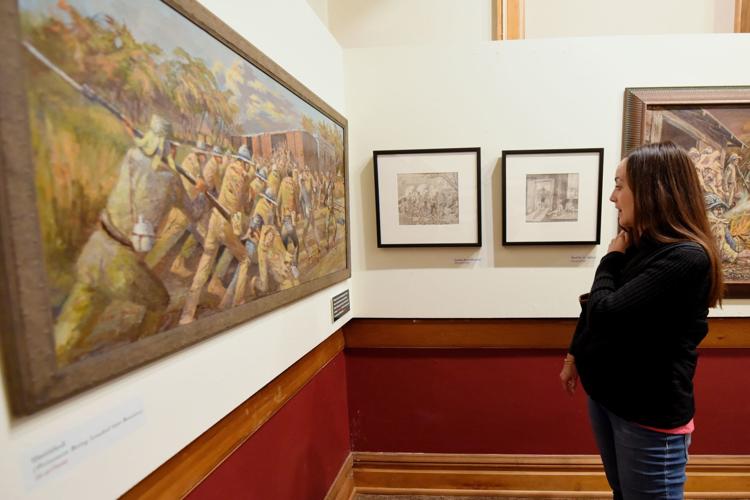 Whiskey & Wine with the Billings Symphony: Raise a glass of whiskey, bourbon, malbec or riesling at the Billings Symphony Orchestra & Chorale's premier event, Whiskey & Wine. Guests can enjoy samples from the top whiskey and wine distributors in Montana. The event is being held at Henry's Garage, 12 Garden Ave., from 6 - 9 p.m. Tickets, priced at $40 are available starting August 15 by calling 406-252-3610 or online at billingssymphony.org.
Friday, Sept. 13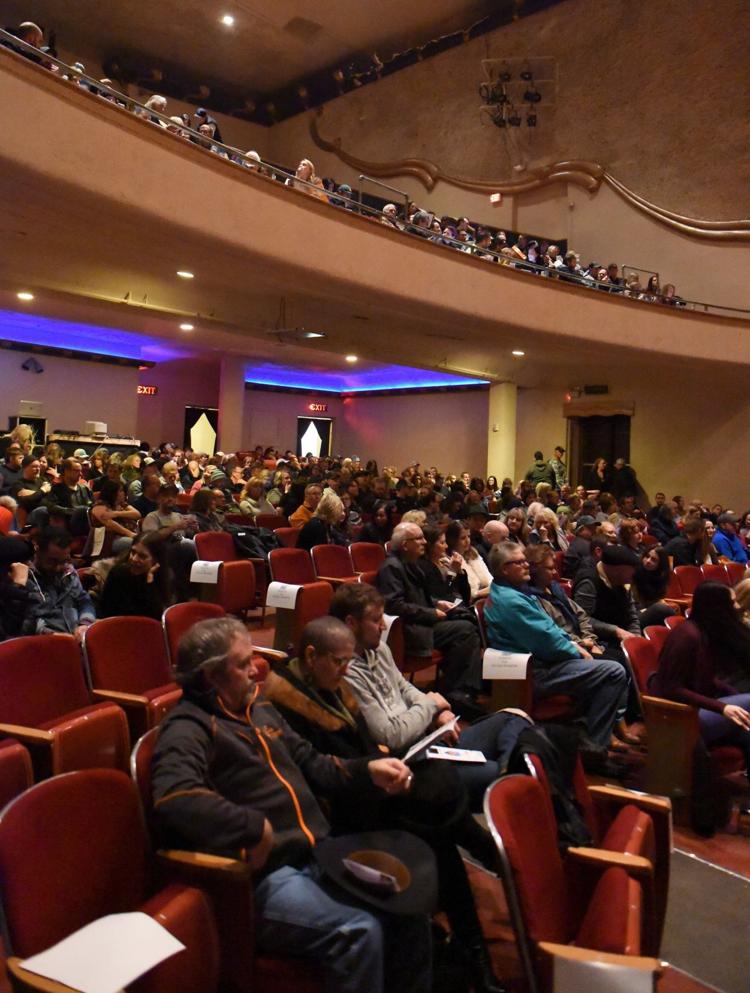 "A River Runs Through It" at Babcock Theatre: The highly-acclaimed film, "A River Runs Through It" (1992) will appear on the big screen downtown. Based on Montana author Norman Maclean's 1976 novel, the movie was filmed primarily in Livingston by film legend Robert Redford.
Billings ArtWalk and Billings Art Show & Sell: ArtWalk Billings is hosting a special ArtWalk at participating galleries throughout downtown, during which Montana Arts Council MAP participants will be featured in SCRaP's annual Show and Sell, held in conjunction with the ArtWalk and the Billings Arts Association Show at Gainan's in the Heights.
Evening Under the Big Sky with Montana Audubon Center: This annual fundraiser is held on-site at the center and provides support for outdoor education programming and landscape management. This year, the center hopes to raise $40,000, approximately 10% of its annual operating budget. Individual tickets are $75, or $550 for a table of eight.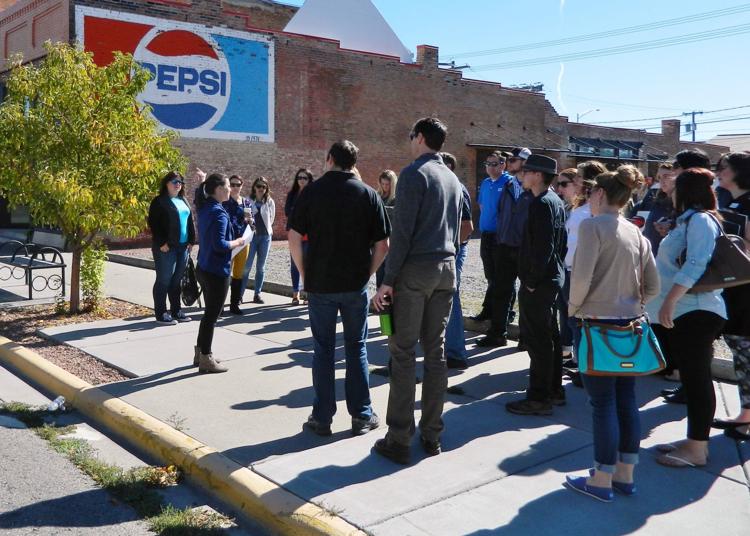 You have free articles remaining.
Bars, Brothels, and Bok Choy Western Heritage Center Walking Tour: Explore Minnesota Avenue and Billings' Southside, which was once filled with bars, brothels and even a Chinatown. Participants will wander the remnants of these establishments and bring back to life the stories of these large, and almost forgotten, communities. Tour begins at 10 a.m. at the Western Heritage Center, costing $10.
Saturday, Sept. 14
Billings Art Show & Sell and Billings Art Scene Reception: The Billings Downtown Exchange Club will be Hosting their Inaugural Art For a Cause reception and auction in collaboration with SCRaP in Billings at First Congregational Church. Proceeds from this auction will benefit youth at risk organizations in the community. As well, the Montana Arts Council MAP cohorts are featured Artists in SCRaP's annual Show and Sell.
The Ballad of Lefty Brown at the Babcock Theatre: Jared Moshe's 2017 indie take on the American western filmed in Southwest Montana will be shown.
The Other Mozart at Petro Theatre: Part of Alberta Bair Theater's 2019 - 2020 season lineup, The Other Mozart is the true and untold story of Nannerl Mozart—a prodigy, keyboard virtuoso, and composer who performed throughout Europe with her brother, Amadeus. The play shows at Petro Theatre on the campus of Montana State University Billings shows twice, at 2 p.m. and 8 p.m. this day. Directed by Isaac Byrne, this one-woman performance is set in and on a sweeping 18-foot dress with narration is based on facts, stories, and lines pulled directly from the Mozart family's letters.
Grave Side Stories with Lee Stadtmiller: Join the Western Heritage Center on a walking tour through Billings' first cemetery, Mountview Cemetery, located off Central Avenue. Guests will look at the original layout, hear stories of past citizens, and view the historic mausoleum, lead by former cemetery manager Lee Stadtmiller. The tour begins at Mountview Cemetery at 10 a.m., costing $10.
Sunday, September 15
"Dark Money" at the Babcock Theatre: The gripping documentary "Dark Money" (2018), directed by Montana director Kimberly Reed, takes a deep dive into political corruption and Montana's role in the fight to preserve fair politics.
Monday, Sept. 16

Live music at Pub Station: Touring musicians Black Label Society plays with Black Dahlia Murder and Alien Weaponry starting at 7:30 p.m. at Pub Station Ballroom. Tickets for the all-ages show are $39.50, plus applicable service fee.
Wednesday, Sept. 18
Nature journaling at Montana Audubon Center: Join Audubon Center staff to learn the basic techniques and personal benefits of sketching and writing about nature. Pencils and paper provided, bring additional supplies if desired. No experience necessary and all ages are welcome. The event costs $10 per person and runs from 6:30 - 8 p.m.
Billings Symphony "Sneak Peek" at Pub Station: Join the Billings Symphony as they prepare for the upcoming season opener on Sept. 21, celebrating jazz influences on classical music. Conductor Anne Harrigan will share insights for the upcoming season and go into detail on music inspired for the opening night, including Gershwin and Ravel, starting at 6 p.m. 
Thursday, Sept. 19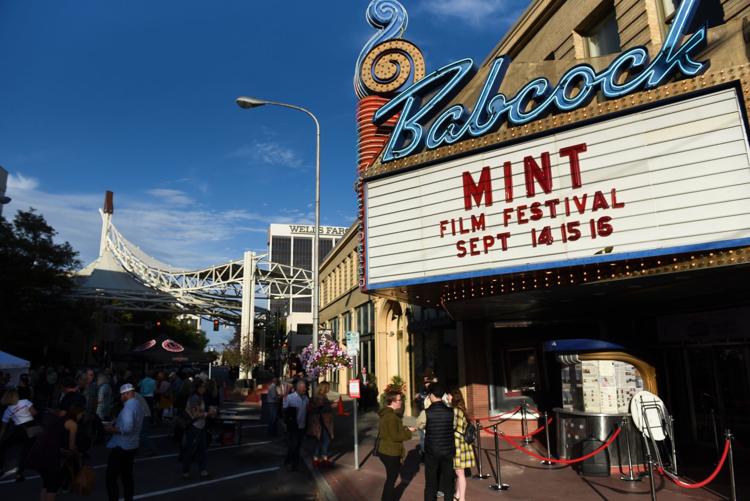 Opening night of MINT Film Festival: Montana International Film Festival is a 5-day film festival held in downtown Billings organized by local filmmakers showcasing films from across the world. The event kicks off Sept. 19 with an Opening Night Film and Block Party at the Babcock Theatre from 4 - 11 p.m.
High Noon Lecture Series at Western Heritage Center: "Me and Martha: Intimate Reflections of Dora DuFran about the Real Life of Calamity Jane" is the topic of this noon lecture, featuring actor Mary Jane Bradbury.
Friday, Sept. 20
Free Family Fun Night at Wise Wonder's Children's Museum: With a mission to engage curious, creative and scientific minds in a playful, nurturing environment for children of all ages, Wise Wonders supports STEM education through exhibits that focus on learning through play. Guests are invited to a free family fun night from 5 - 8 p.m.
Hidden in Plain Sight Walking Tour: Explore details of historical downtown Billings with local historian Joyce Jensen. She'll point out points of interest, architectural details, and tell historic stories of Billings that will surprise you. This tour begins at the Western Heritage Center at 10 a.m., costing $10.
MINT Film Festival: A filmmaker's retreat takes place from 9 - 11 a.m.; and that evening the Yellowstone Valley Human Trafficking Task Force will participate in a panel discussion and film from 5 - 8 p.m.
Saturday, Sept. 21
A 1920's Evening at the Lincoln Center with the Billings Symphony: Opening night for the 2019-2020 season celebrates jazz influences on classical music with George Gershwin's An American in Paris and world-renowned pianist Conrad Tao playing Maurice Ravel's Piano Concerto in G Major. The concert is in honor of Billings Symphony founder Robert Staffanson (1921-2019). 
MINT Film Festival: Northern Plains Resource Council and MINT presents Wild & Scene Films at the Babcock Theatre from 5 - 8 p.m. and after-party at the Billings Petroleum Club from 8-11:30 p.m.
Sunday, Sept. 22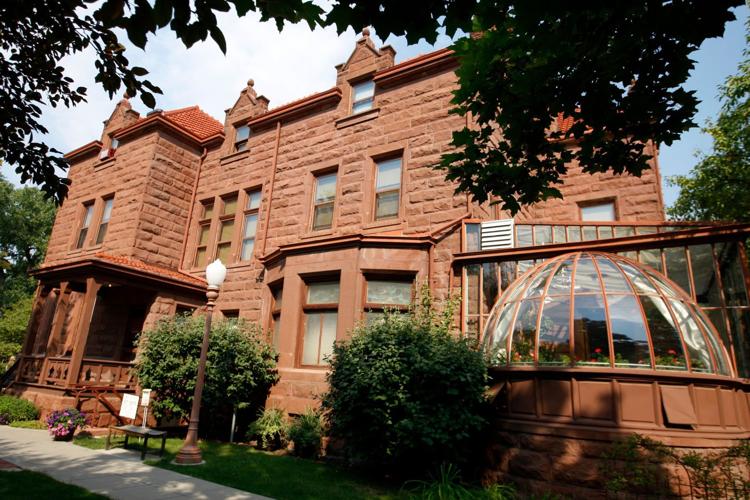 Stories in Stained Glass at the Moss Mansion: Visit the Moss and dive into the beauty, history and mystery of stained glass. Learn how it is made, the science of glass color, the restoration process and the stories told by the stained glass that glows in the first churches of Billings.
MINT Film Festival: Closing ceremony and film awards take place from 5 - 6 p.m. at the Babcock Theatre, followed by a closing night party from 6 - 10 p.m.