Aaron Mehrens-Wallace remembers the first time he was in a drag show. It was disastrous.
He didn't know how to do makeup, he wore his glasses because he couldn't find his contacts, and he performed to an Adam Lambert song, not realizing drag queens usually lip sync to women.
But what was originally a drag-themed birthday party launched Mehrens-Wallace into the world of drag. In 2010, he founded Magic City Glamour, Billings' first official drag group.
Since then, local drag performances happen two or three times a year. The first show of 2019, a '90s-themed drag show for patrons 18 and older, will be Saturday at the Elks Lodge in Billings. Doors are at 8 p.m., with the show at 9 p.m. Some of the proceeds of the show will be funneled back into the Countship to fund more local shows in Bozeman and Billings.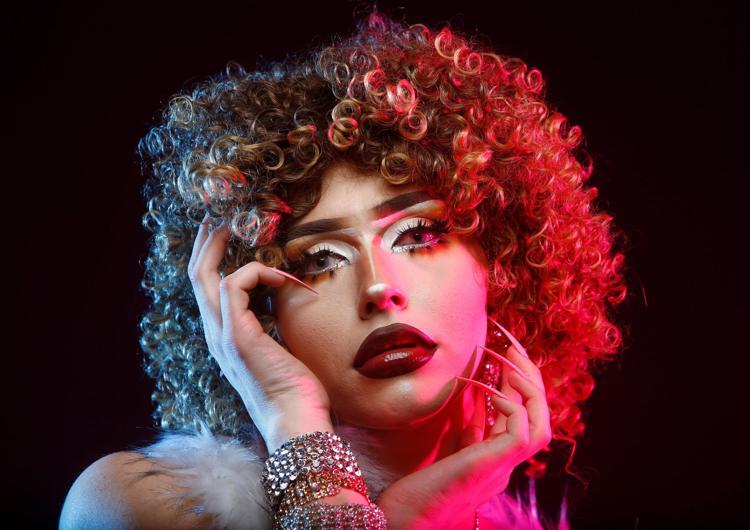 The performance is hosted by The Countship, a Bozeman-based nonprofit run by drag queens and established in June 2018. It's part of the larger Missoula-based nonprofit The Imperial Sovereign Court of the State of Montana, or ISCSM. The Montana court is part of a larger international organization with more than 70 chapters across the U.S., Canada and Mexico dedicated to educating and raising awareness for drag and LGBTQ causes, organizing, and helping their communities.
Although the Missoula branch has performed a few times in Billings, Saturday's show will mark the first performance with the newly established Bozeman Countship. 
Dueling in drag
Since Magic City Glamour was established, the local drag community has slowly expanded to a larger audience.
"Drag shows and drag goes way back in Billings," said Anita Bamalamatangtang, who prefers only being referred to by her drag name. "I'm almost 50 and I remember drag shows happening before I turned 21. They've been going on for 25 plus years, the ones that I remember," 
Anita is among Montana's longest active drag queens. She's been doing drag for about 20 years and directs MCG along with Mehrens-Wallace.
Drag has a long history, but people 30 years ago were scared to be open about it, she said.
"It wasn't something that was advertised," Anita said. "It was like an underground railroad. It was spread through word of mouth."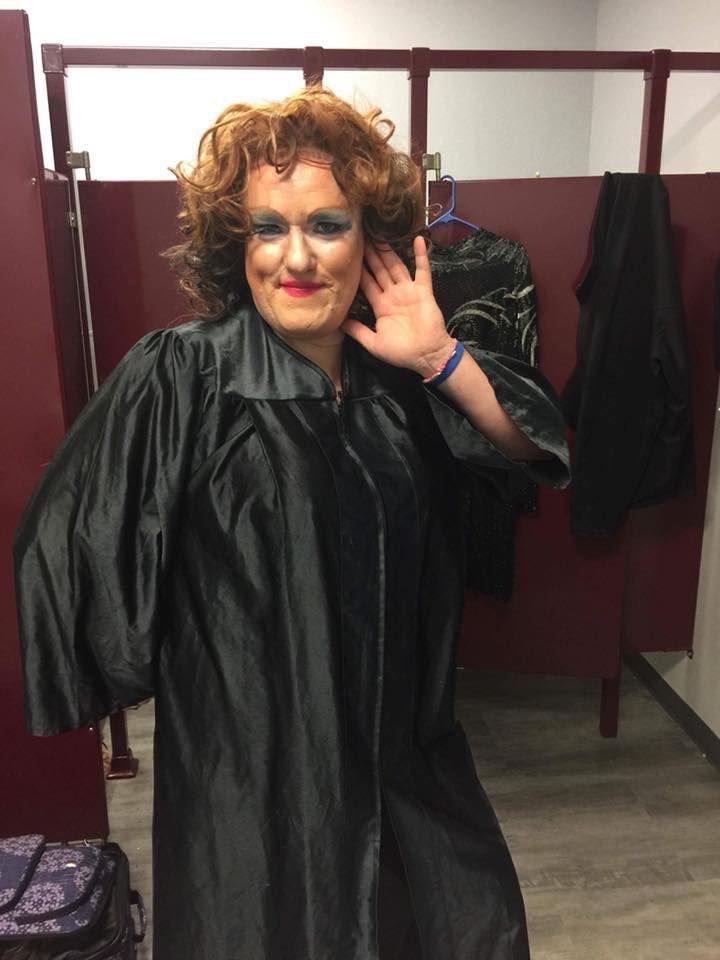 But Anita has seen the community open up and become more supportive during the past few decades.
"The first Pride Billings ever had, everyone was afraid to come out even in the parade," she said. "But amazingly enough we were all welcomed with open arms."
The Countship from Bozeman is hoping to establish a presence in Billings and to help local drag queens organize and put on more events.
Keldon Joyner, Countess 1 of the Countship, or in laymen's terms co-executive director, said he's hoping to begin producing shows at least every two months, eventually working up to a show a month in Billings.
That would be in addition to or collaborating with Magic City Glamour, which puts on about four performances a year for charity. Its new goal is to have six to eight shows a year, in part as a response to the new competition.
Anita has mixed emotions about the ISCSM coming to Billings, at first feeling like MCG's space was being encroached upon. Since then, she's begun to believe Billings is big enough for both.
"They'll have their following and we'll have ours," she said. "That's the way I'm looking at it."
Some of the local queens who aren't affiliated with MCG are hoping the Countship will bring a level of legitimacy that will put prospective venues at ease considering its level of success in both Bozeman and Missoula.
Finding space
Local drag queens have had issues booking venues and staying relevant as larger out-of-state traveling drag troupes come to town.
One of those visiting professional groups is The Fish Stix from Nebraska, which often performs at The Loft Dance Club. With the popularity of the Fish Stix, the local drag queens are finding it increasingly difficult to book successful performances.
"When the Fish Stix come into town you get less support. We're a bunch of amateurs that can't provide that level of professionalism," Mehrens-Wallace said.
While a packed Fish Stix performance proves Billings likes to attend drag shows, it makes it harder for the local amateur drag performers to book venues.
But some say Billings needs the opportunity to prove there's enough interest — like with regular shows to attend.
"Missoula is ready and can handle a show once a month. Why can't we?" Anita said.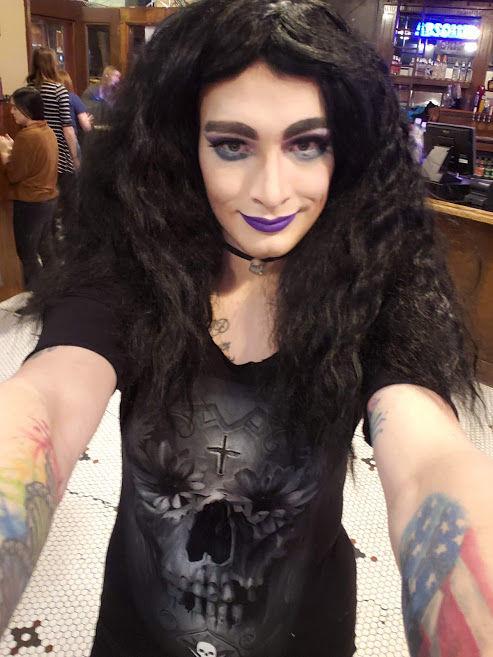 Local drag queens want to perform in their hometown and want to feel supported by the community, said Derek Smith, who performs as Miss Rainbow Charity.
"There's not much support here," Smith said. "Billings is kind of shuttered."
A growing scene
Liisa Johnson — drag name Sushi Homewrecker — started doing drag in 1998. She was cast as a drag queen in a Billings theater production of "La Cage aux Folles" and fell in love with drag.
Johnson is also a member of Magic City Glamour and performs for their shows as a "faux" or "bio" queen — a woman playing a drag queen.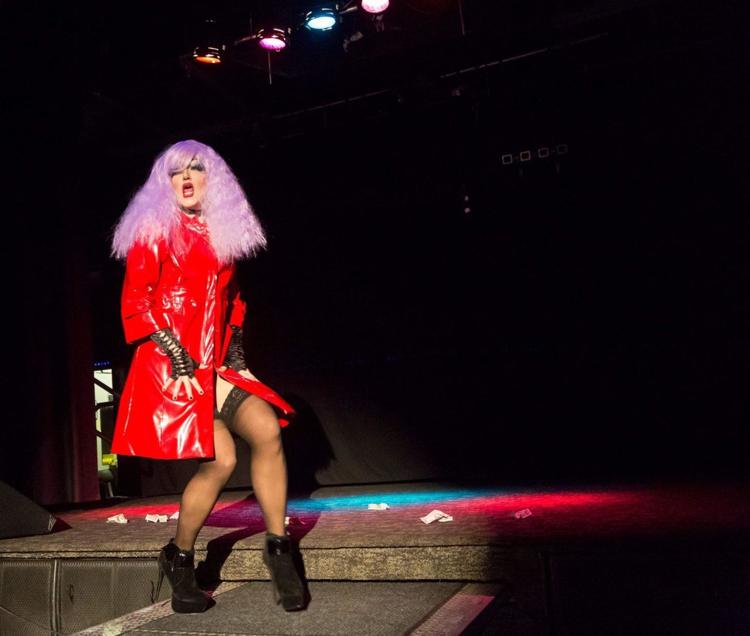 In her 21 years doing drag in Billings, Johnson said it's starting to become more accepted than when she started.
"There's a call for it. There's a hunger for it. People want to see it," she said. "If it were something that got more advertising, I feel the community would fully support it and show up in droves and be really positive for it."
With the advent of social media and the TV debut of "RuPaul's Drag Race" in 2009, a popular drag competition akin to Project Runway or America's Next Top Model, drag is becoming more mainstream.
Yet misunderstandings of drag may prevent people from appreciating it.
"I've performed in a lot of spaces where a lot of different types of people would be," said iLana Jaxxx'n, who claims to be the best bearded drag queen in Montana. "Drag isn't supposed to be taken as a serious thing, at the end of the day it's fun."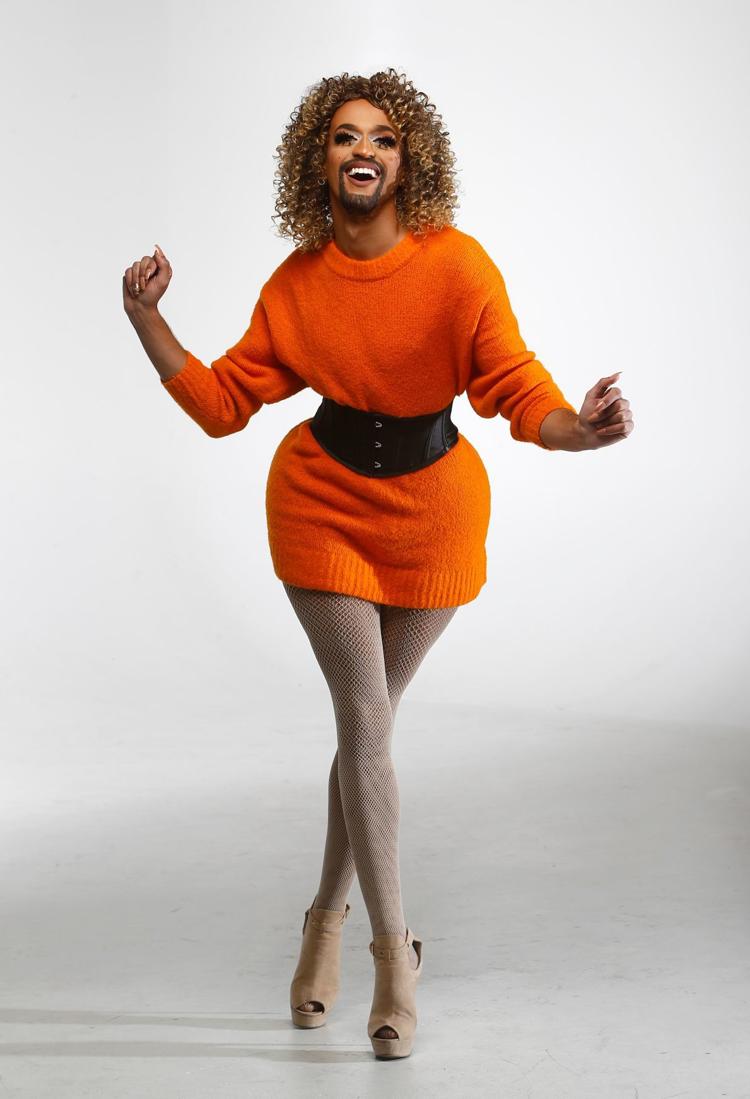 Out of drag, Jaxxx'n goes by Lane Pascall. The Montana State University Billings student has been doing drag for three years now. He's performed in Bozeman, Missoula and Billings.
Pascall wants misconceptions about drag to end. Drag isn't just for the LGBTQ+ community, you don't even have to be gay to do drag, he said.
"I know that everyone is going to have good fun. It's for everyone, not just for the queer community," Pascall said. "Straight men, straight women, everyone under any sort of umbrella can enjoy a drag show."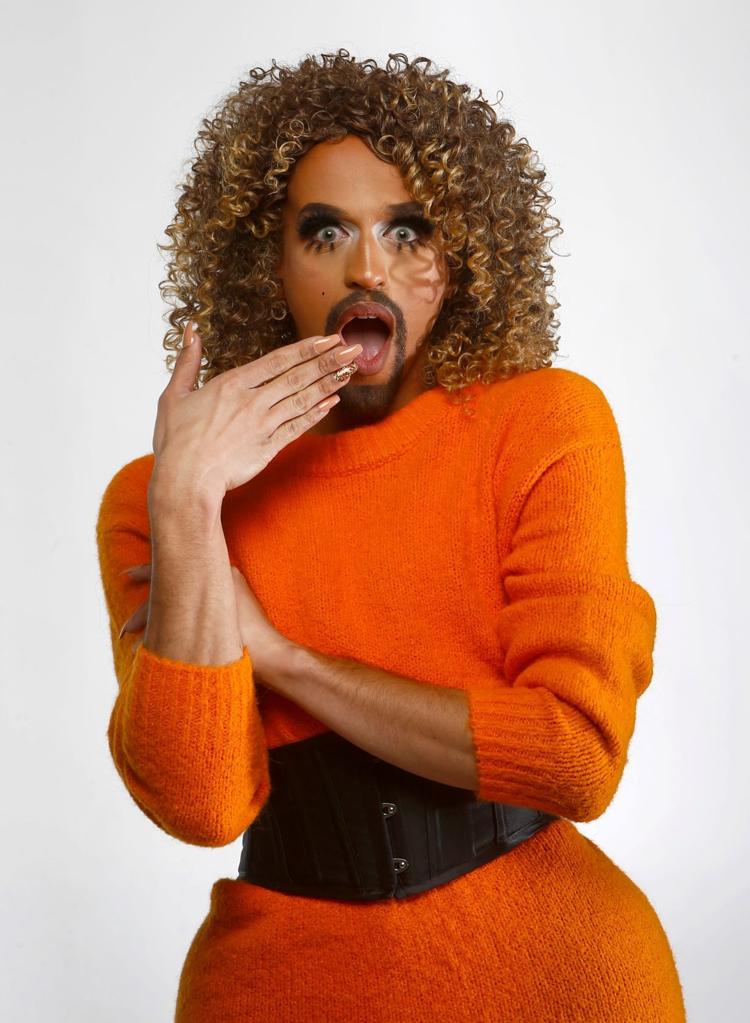 And drag, at its core, is about being yourself, free of inhibitions, regardless of religious beliefs, political viewpoints, sexual orientation, gender identity or anything else.
"Queens forever have been about self-expression, confidence and owning who you are," Rick Hibbs, or Regina Jaxxx'n, said. "There are people here that might benefit from that, no matter what they identify as."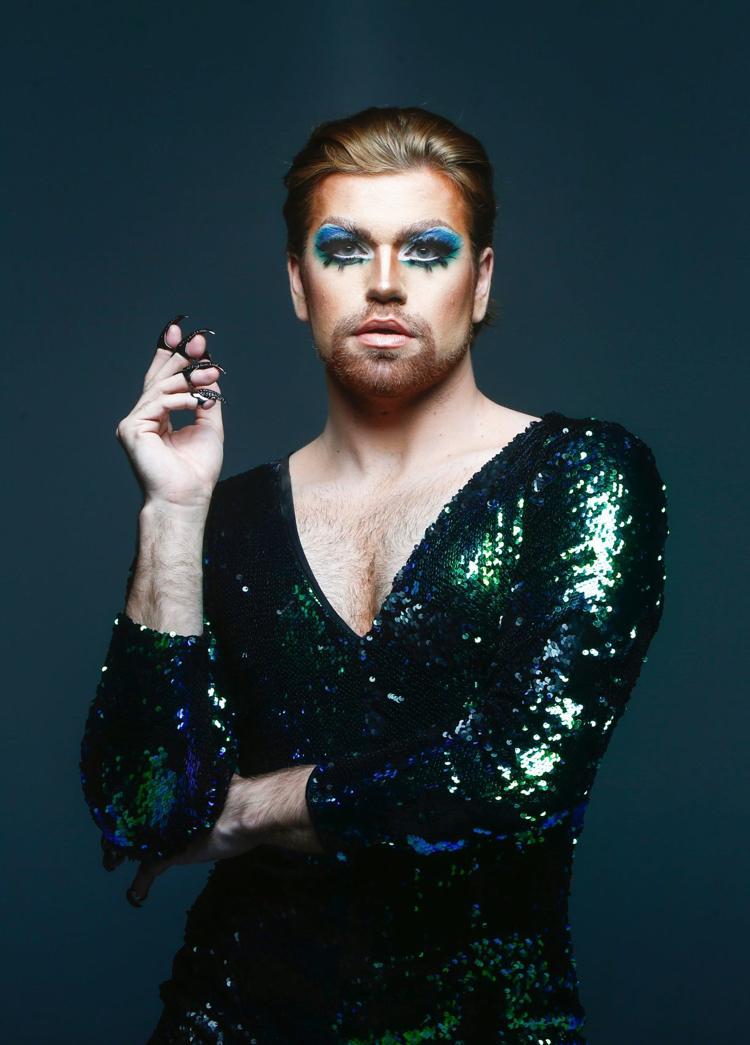 Anita, for example, is an ordained minister out of drag.
"It's not just a bunch of gays getting together, having sex and throwing a party," she said. "We actually care about our community."
Last year MCG's performance for Toys for Tots raised more than $1,000. And in Bozeman, the Countship has donated money to people and organizations and is setting up a scholarship fund. None of the queens usually pocket anything, even tips.
A performance art
While drag queens and the humor of drag can be raunchy, it's not gay burlesque, either.
In fact, boiled down to a brutish simplicity, drag is just impersonation, often mixed with music and humor. It just happens to be people typically impersonating the opposite sex.
"It's more like almost a combination of musical theater and stand-up comedy," Johnson said.
Drag is a performance art, Johnson said.
"It's about the performance and enjoying good theater and not about gender or sexuality; that's not the point," she said. "The point of it is expanding your mind and just enjoying performance art that is different than musical theater."
For those who are curious about going to a show, but not quite sure whether they will enjoy it or know what to do, the queens encourage taking the risk.
"It's not an exclusive party. That's not what the goal is," said Ethan Smith. "Drag is to bring people together, so I just want to make sure that everyone knows you're welcome to go. We want you to go."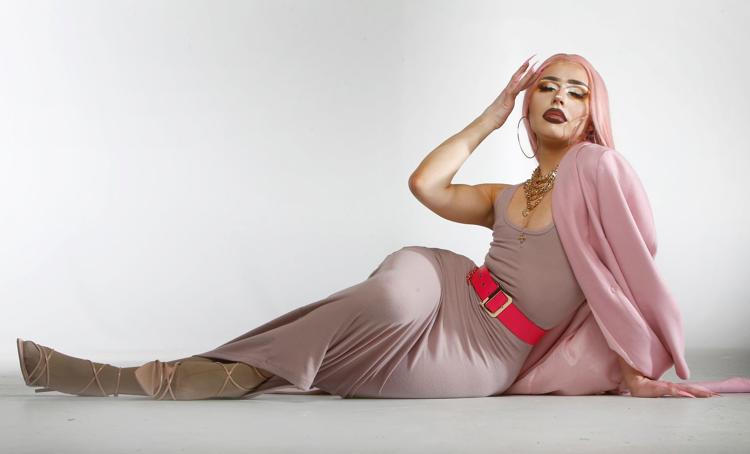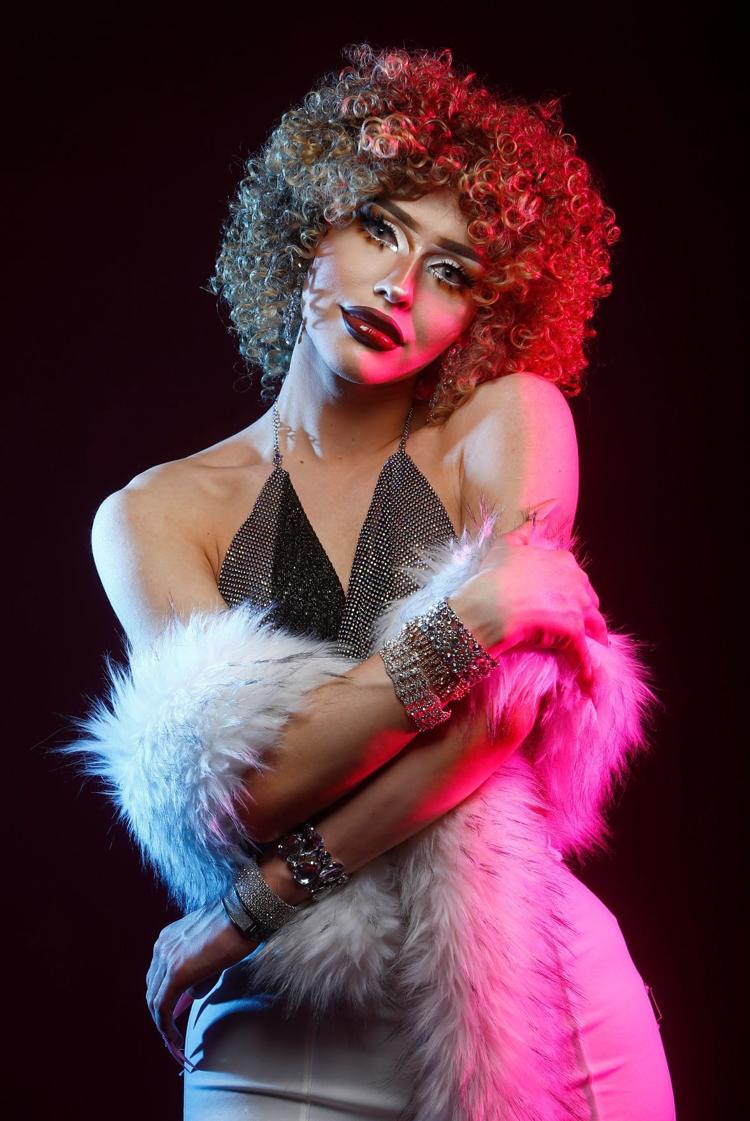 Smith — stage name Summer Smalls — works closely with Pascall and Hibbs. The three often travel to Bozeman or Missoula to perform. MCG often travels to Bozeman to perform, as well.
Regularly traveling long distances to perform in Bozeman or Missoula has become inconvenient and costly for the queens, adding onto the inherent expense of dressing in drag.
At their core, the queens hope for open support in Billings — and they're eager for more opportunities to show their town a good time.
"I would hope for the Billings area to just show us that we are a community with open arms, we are a loving community," Pascall said.