Donna Forbes isn't afraid of a challenging piece of art. 
"That work is more interesting to me," she said. "I feel personally that it will live longer. It will challenge you down the road more and more."
Forbes will celebrate her 90th birthday March 19, a milestone that is met with reflection and gratitude for the woman who helped build a community center into Montana's largest contemporary art museum.
In celebration, the Yellowstone Art Museum is hosting a birthday party for her on Saturday at 3 p.m. The public is invited.
Speaking with Forbes is a mixture of heady intellectualism about the state of contemporary art in the West mixed with immense gentleness. It's a character trait shaped by decades of interactions and a sharp eye for art cultivated by learning to "look and see," advice from her mentor and dear friend Isabelle Johnson.
"And she would stress that over and over," Forbes said. "I always thought that was such a simple phrase, and that covers everything." She first met Johnson in 1950 after returning from studying art at Pratt Institute in New York. The two became lifelong friends.
Johnson, who died in 1992 at the age of 91, was one of Montana's first modernist painters. She grew up in a Montana ranching family and studied art at institutions across the United States and abroad. She taught at Eastern Montana College until 1961 and was a major influence on contemporary artists emerging in Montana at a time when "western" art was more mythological representation than modern interpenetration.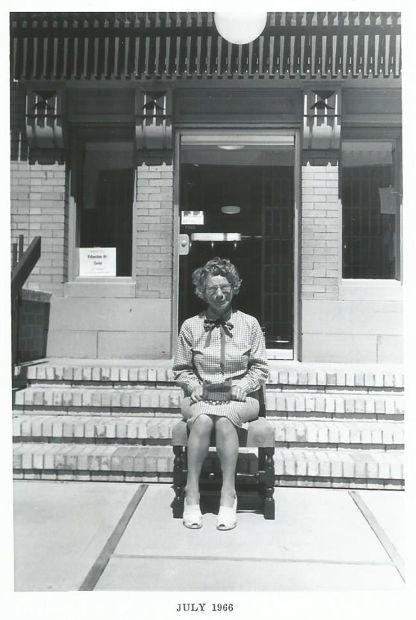 "Isabelle had one of those minds," Forbes recalled. "She just could open her eyes to see what was happening in all these movements that were changing American art. She was so stimulating to talk to all the time."
An artful life
Forbes was born in 1929 in Albion, Nebraska, one of four children. Her father was a surgeon and relocated the family to Billings in the depths of the Great Depression. Forbes was 8 years old, and said she remembers the depression vividly. Despite hardships, her father saved enough money to send all four of his children to college.
"Doctors were not rich. Nobody was … " Forbes said. "I think he and my mother gulped a lot when I said I wanted to go to school, but they let me go. 'If that's where you want to go, we'll dig deeper in the pockets and send you.'"
After graduating high school in 1947, Forbes attended Montana State University in Bozeman for two years before traveling to New York to study at the prestigious Pratt Institute in Brooklyn. Abstract impressionism was "brand new at that time," Forbes explained. "New York was abuzz with all these changes taking place in contemporary art."
She spent one year at Pratt, studying art in the "greatest museums of the country" with professors who were constantly exposing students to new work. All of these influenced the budding arts enthusiast, who was at the time studying interior design.
"You never get over that, when you spend a whole year looking and looking and looking," Forbes said. "It was a very heady time."
Forbes returned to Billings in 1950 and wasn't sure what to do next, "but I knew that I wanted to be in the arts," she said. She obtained a teaching degree at what was then Eastern Mountain College, where she met and studied with Johnson, eventually teaching by her side.
Forbes became engaged in local arts, including the Yellowstone Art Center, founded in 1950. She left teaching after she married and started a family. She had three children, returned to New York with her husband briefly as he obtained a law degree and then came back to Billings. In 1974, following a divorce and with her three children in high school and college, Forbes became the Yellowstone Art Center's fourth executive director.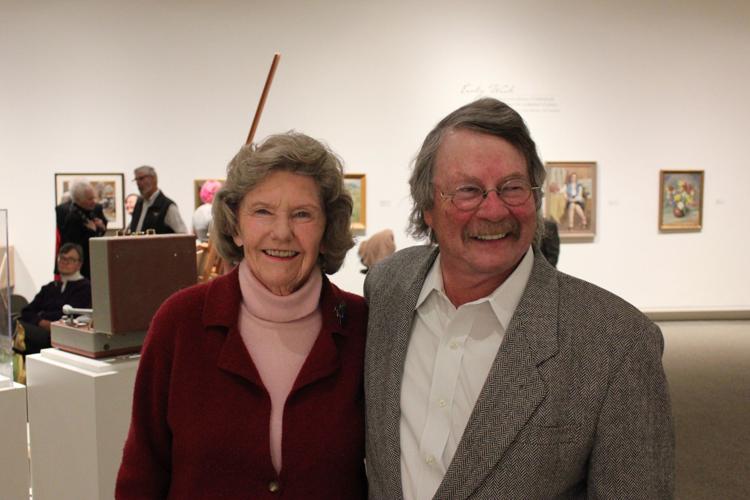 From the beginning, Forbes was involved volunteering and teaching at the center. She joined the board in 1964 and began fundraising efforts with others who approached the County Commissioners to turn Yellowstone County Jail, built in 1913, into a facility to house the center.
"The wonderful group of people who saved the old jail, tore out the old bars, just worked like heck, raised the money, convinced the county commissioners, who I'm sure were skeptical … the support and backing was wonderful. One has to give a nod to the people who along the way pushed and pushed and pushed. Nothing is ever done by one person."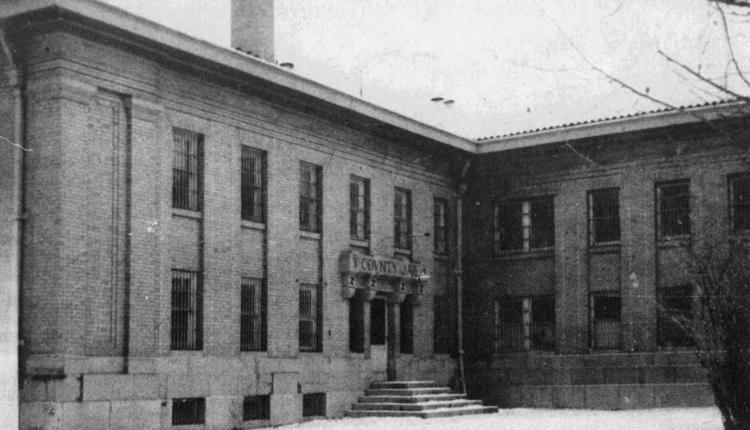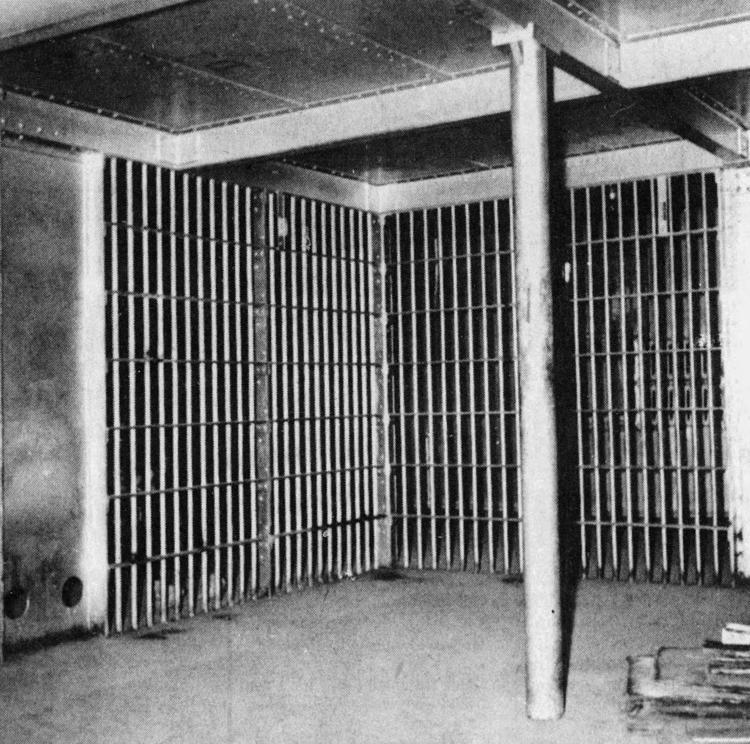 Forbes and other invested community members felt Billings was "large enough to have a real art museum," and started to shift the community art center — which was at the time focused on nurturing local artists through lessons and providing wall space for their works — into an art museum. "Billings was the biggest city in the state, and we didn't want (the Yellowstone Art Center) to just remain a place where people went to hang their work."
In 1964, the center moved into the renovated jail.
Contemporary expansion
After Forbes became the executive director of the center she pursued accreditation. "That growth was really important to me," Forbes said. "Either we were going to stay a small-town art center that did mostly amateur work, or we were going to become an art museum in Montana."
That accreditation put the museum on the map, allowing it to borrow from other museums to put together exhibitions. At the time there were no contemporary art museums in the state, only whispers from Great Falls, Missoula, and Helena.
Smaller museums would become established, including the C.M. Russell Museum, the Montana Historical Society, the Missoula Art Museum, and the Holter Museum of Art, but Forbes and the Yellowstone Art Center led the charge for a museum focused on contemporary art of the region.
You have free articles remaining.
Keep reading for FREE!
Enjoy more articles by signing up or logging in. No credit card required.
"We conceived ours to be a complement to the western heritage museums and celebrate original talents that were bringing new ideas to art in Montana and Wyoming," said Gordon McConnell, who came on-board as senior curator of the Yellowstone Art Center in 1982. The artist, originally from Colorado who now lives in Billings, would become another incredibly important person in Forbes' life, someone she considers one of her closest friends.
"She was just a wonderful leader and had a great talent for bringing out the best of people who were working with her," McConnell said. "She encouraged us to think big, and we just let our minds run ahead of us."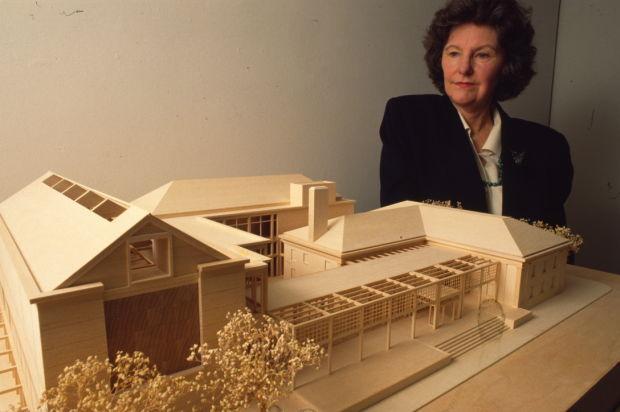 In the 1980s the museum began to acquire contemporary and modern art in Montana, and started identifying significant artists working at the time. Such acquisitions were supported by Joseph and Miriam Sample, who purchased art and donated it back to the museum.
The museum also grew with the support of grant funding, as it served a rural population and sharpened the educational components of the museum for strong community outreach.
As the collection continued to balloon, the museum eventually needed to expand. In 1998, after a 10-year, $6.2 million-dollar capital campaign to renovate and expand the facility, the name was officially changed to the Yellowstone Art Museum. That was Forbes' final year as executive director. After cutting the ribbon on the new facility, she retired the next day.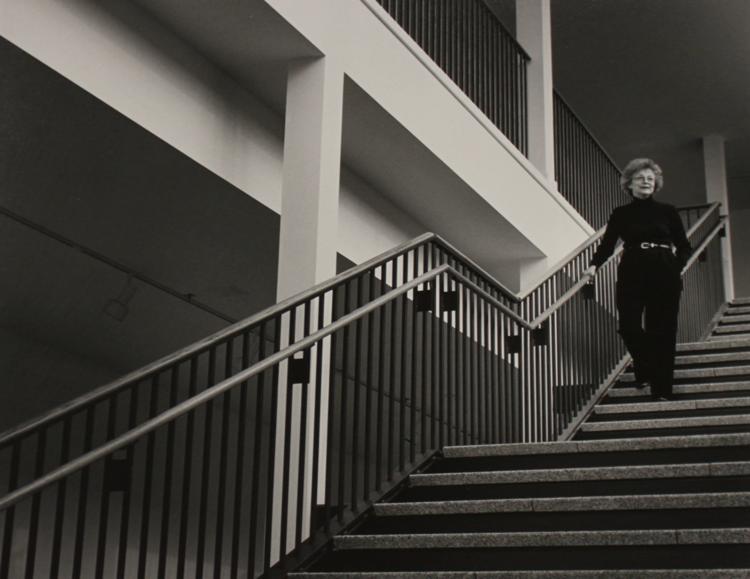 Moving forward
After retirement, Forbes joined boards of the Archie Bray Foundation for the Ceramic Arts in Helena and the Jentel Foundation in Banner, Wyoming. She also served several terms on the Yellowstone County Planning Board and as a member of the Billings Cultural Partners. For her service to art across the state Forbes received the Governor's Art Award for Lifetime Achievement in 2010.
"Art moves all the time. It doesn't hold still," Forbes said. In her decades working at the YAM, Forbes was surprised by the number of people who understood Montana arts also did not stand still.
"We are not back in the Charlie Russell days. When you bring in the work that is being done today — important work nationally, and we borrowed a lot of that — and they understand why you're doing it … that was quite wonderful to have people who realize that art simply changes and moves on, and sometimes moves ahead of people."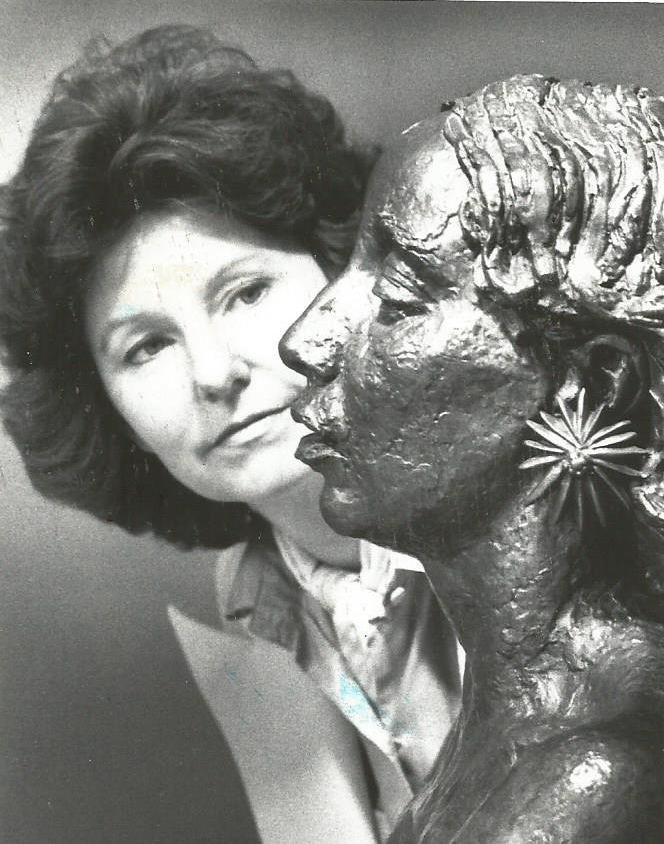 In Billings, Forbes found a healthy mix of people willing to support contemporary art movements and take risks in bringing more biting and button-pushing artwork to the museum's walls.
"The world is always changing. It's not just always looking back. And the great movements in art of the 20th and 21st century are just remarkable. People have been exposed to so much more than they were 50 or 100 years ago. It's quite an exciting time to be alive, and the arts reflect that."
With two large hospitals, two colleges, a banking center, a robust energy industry, and a large pool of corporate workers, Forbes said Billings was the prime location for a contemporary museum of the scale the YAM would become.
"It's all the things that you need to have the funds to build an art museum. Montana is a huge, isolated state. I used to say we're out there behind the sagebrush curtain. We're trying to raise money for contemporary work. They'd say, 'How can you show that work out there?' and I'd say, 'It's education, that's just what you do.'"
Looking and seeing
Forbes articulates a museum's responsibility as being able to "see the new work, to see what is pulling us ahead, or showing us what's coming. And the public isn't often ready for that, but that's the museum's responsibility."
Neltje, a New York-born Wyoming artist and founder of Jentel Foundation that provides artists residency in the Big Horn Mountains, first met Forbes in 1991.
"We both found the art world to be a way out of where we were," Neltje said. "If you go back to those days, there were not many role models hanging around to imitate."
Neltje said Forbes became a role model. "She ran that museum with the intent of making it a national museum, which she got done."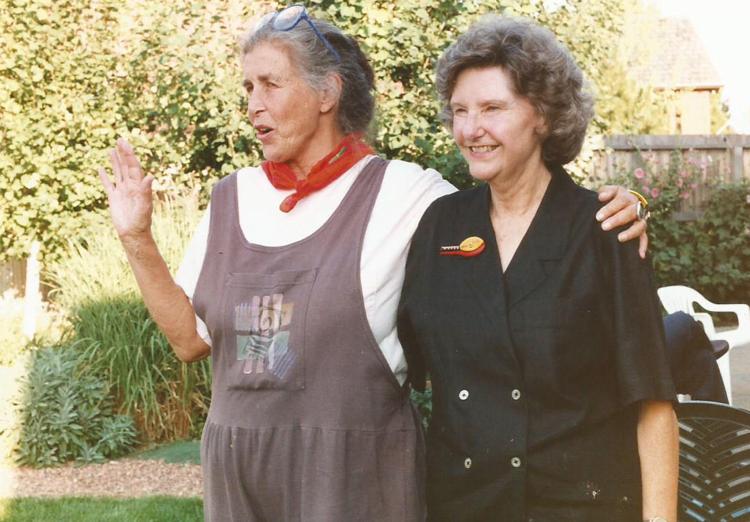 For Neltje, learning to see goes beyond the art world. "It's seeing life in a bigger picture, and how art fits in with everything in the wide world, and how it influences another generation. And Donna brought that to the Yellowstone (Art Museum)."
The adage that Forbes has carried around for her adult life — learning to look and see — has given Forbes a sharp eye for art that is ahead of its time.
"You're looking beyond the surface all the time. You hone your eye as you look and really see." She's not finished, still learning to see to the depths of an artwork.
In a moment of gratitude and reflection on her life, Forbes said, "I know where the tears are. And yet, I feel every day when I just look and see. …" Pausing, she said, "Thank you, Isabelle."
Forbes was cautious when she said, "I feel so blessed," as she's aware that can come off casually, or without much meaning. Yet, Forbes is peaceful. She's someone who can spend hours sitting out on the prairie enjoying the view. There's a stillness in her that is rare to find in the pace of the world around her.
"I've been so blessed with such wonderful mentors and friends. You just, every day, open your eyes and say thank you, whatever, whoever."