It's hard to imagine George Clinton and Parliament Funkadelic performed in a building now housing natural foods, but that's the story of one of Billings' many failed nightclubs.
Some have been rehabbed into thriving businesses, like the former 12th Planet entertainment complex on 24th Street West — now Natural Grocers, or MoAV Coffee, which was also once the Club Carlin Martini Bar and Nightclub on Montana Avenue.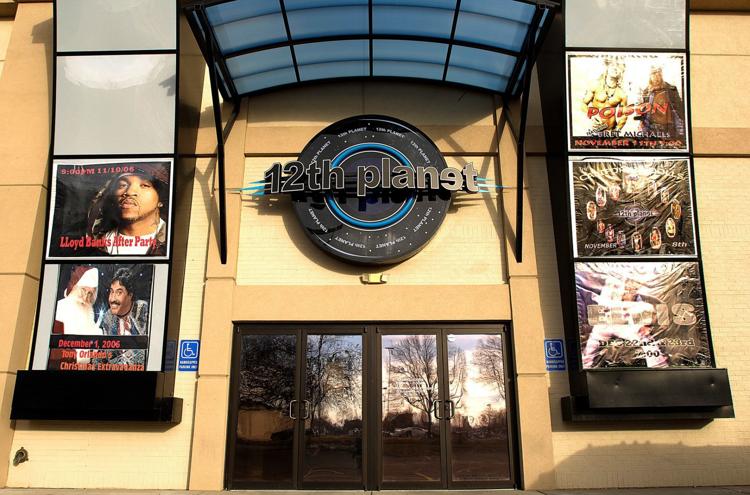 Even though there are more failed nightclubs in Billings than successful ones, The Billings Petroleum Club is trying to establish a new spot for nightlife. The 65-year-old members-only social and business club on the 22nd floor of the DoubleTree Hotel has been hosting a monthly "Club Night" and events like yoga and jazz concerts since January to increase membership and attract younger patrons.
The playbook of what-not-to-do in Billings nightclubs is thick, but Club Carlin had one of the more successful runs. The flashy nightclub opened in 2002 on the first floor of the Carlin Hotel and made it for almost a decade with fancy drinks, live music, DJs and some sweaty dance nights.
"It was something out of Sunset Boulevard," said DJ Nate Benefit, who landed one of his first regularly paying gigs at Club Carlin in the early 2000s. "It was beautiful, and it was something that this town needed. They did a good job for a while, and it went downhill like the rest of them."
"Not many people really want to test the waters, because it's scary," Benefit said. "There's a lot of money involved. There's public safety involved. There's all kinds of things that go into the equation to have a successful nightclub."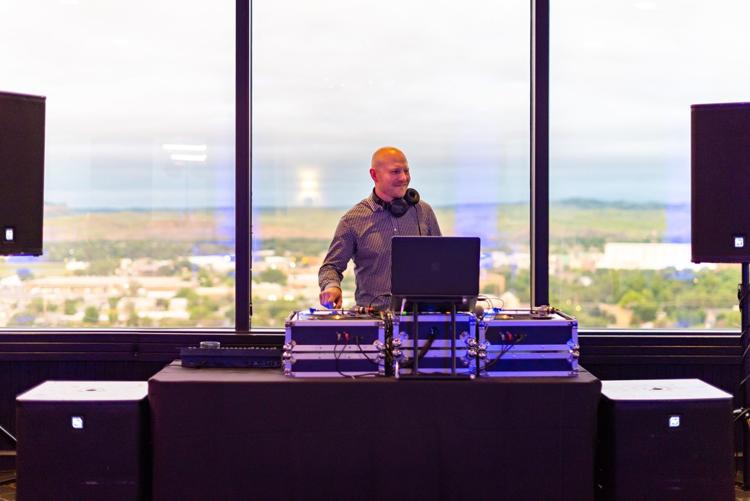 Benefit called it quits in the Billings nightclub scene in 2017 after witnessing a man shoot another man while he was DJing at Bones Arcade.
"My family shouldn't be worried about me going to work every night," he said. "That was a big eye-opener for me."
That reputation had a lot to do with the business at 1425 Broadwater Ave. closing and reopening in September 2018 with new management and a new name: Plaza Arcade Bar & Grill. The business has shifted from clubbing to a more family-friendly vibe with a pub and arcade games.
Another midtown location, Island Nightclub, closed in 2017. The business at 15th and Broadwater reopened as Bullwhackers pool hall shortly after.
There's only a few go-to bars left for people wanting to dance, and those that survive have done so with the odds against them, such as The Loft Dance Club at 1123 First Ave. N., the High Horse Saloon on Montana Avenue (formerly Montana Chad's) and Daisy Dukes on North Broadway — formerly Rowdy's, formerly The Stampede, briefly a controversial strip club called Aphrodite's Inferno, and long before that, Casey's Golden Pheasant, a live music venue.
On most Friday and Saturday nights, the dance floors are packed with lively drinking and party crowds. A night out dancing can often shift to grinding in a meat market with sticky floors in a club descending into debauchery.
Members only
DJ Benefit, who now primarily works private gigs, is convinced there's another way to go "clubbing" in Billings, and he's recently taken up residency at Billings Petroleum Club as its house DJ. He hosts monthly club nights that are open to the public for $15 and free for Petroleum Club members.
Yet, these efforts may be stalled before patrons walk in the door. The "Petroleum Club" name carries the connotation of an exclusive members-only establishment, one built by the city's oil and cattle men.
The Billings Petroleum Club began informally in 1950 and became a nonprofit organization in 1954. They're in the race for the attention of young professionals, who are poised to overtake retiring boomers in the community's workforce.
According to the 2018 State of the Workforce Report by Big Sky Economic Development, people age 25 to 44 make up more than 25 percent of Yellowstone County's population, a group that is "critical to maintaining a strong labor force and employment base."
And those workers are increasingly interested in activities, cuisine and culture that the Petroleum Club wasn't offering. 
Membership problems
The Petroleum Club's mission sets out to provide "the best possible environment for business, cultural, and philanthropic ventures."
"We aspire to a world class experience in cuisine, entertainment, and the arts," the mission outlines.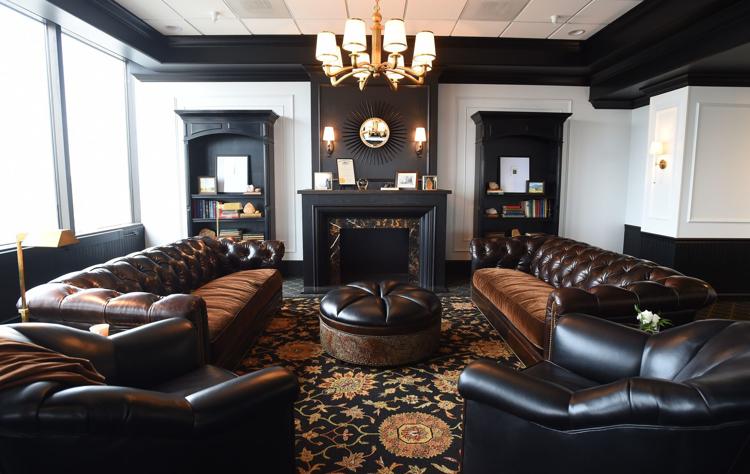 Maintaining the club's membership has long been a challenge. In 1960, while facing declining membership, 50 members prepaid dues to help cover a lease of a building next to the Northern Hotel. In 1981, the club moved again to the 22nd floor of what was then the newly constructed Sheraton Hotel.
According to the Petroleum Club's website, in 2002 the club was struggling financially and members changed its name to the Billings Professional Club, a short-lived shift that failed to revive the organization. The old name returned in 2003.
The club boasts some of the best views in Billings, and has also changed its menu as part of this renovation. Jeremy Engebretson, the award-winning chef who founded Lilac restaurant in downtown Billings, was brought on as a chef consultant in 2016. Within several months of consulting, he was asked to take on the role of general manager.
"Petroleum Clubs are closing all across the nation," Engebretson said. "If you are going to be open and keep the name and the idea, it has to be something else besides an exclusive club based on an industry."
Though exclusivity is still part of the deal, Engebretson insists it has to offer more than that.
"With this generation it just doesn't work. Right or wrong, that's how it is. … What else can we do for the community, besides just being an exclusive club?"
Engebretson fits squarely in the Petroleum Club's new target demographic: a 30-something working professional with discerning taste and a desire to give back. He's proud of the Petroleum Club's philanthropy, and though he had no specific number, Engebretson estimates in 2017 the organization gave thousands back into the community, either through financial support or space and food donations for special events, benefiting organizations such as the Montana International Film Festival, NOVA Center for the Performing Arts, and Arts Without Boundaries.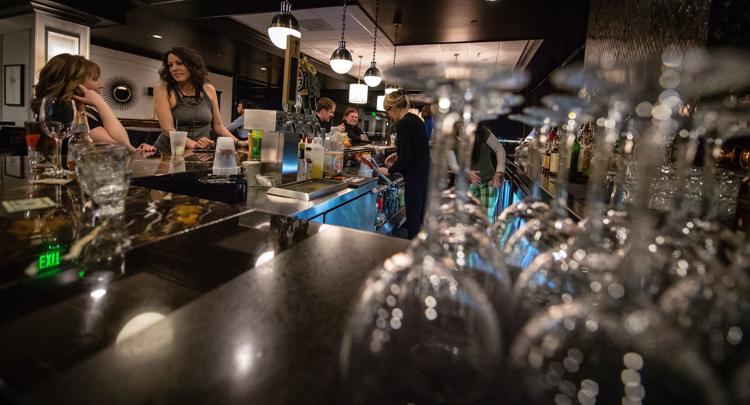 The renovation, evolving the restaurant's menu, and adding member events like club night and yoga are helping. The club's membership has increased from 160 to "hovering around 300" since the remodel, Engebretson estimates.
"The menu was failing," Engebretson said. "The remodel was about rethinking and trying to keep it alive, and part of that was modernizing the food."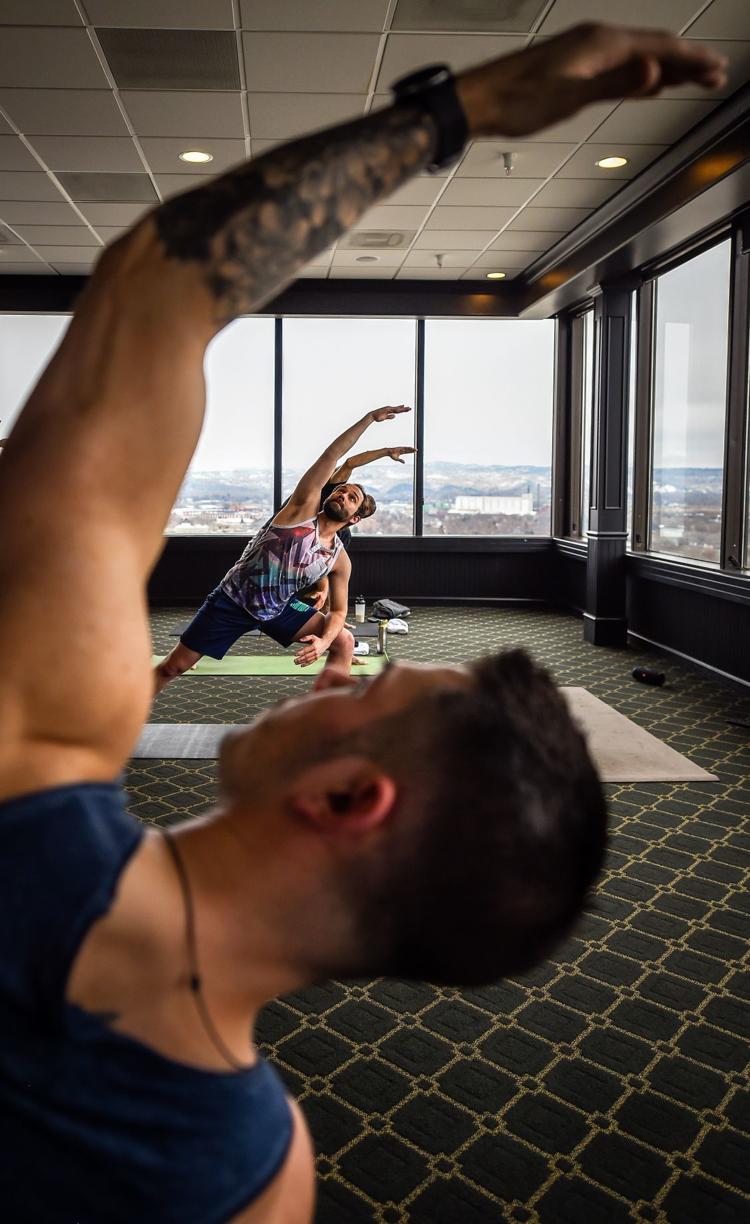 Kody Christensen-Linton, who operates H'OM Wellness with his husband, Zac Christensen-Linton, said they joined the Petroleum Club last year because of the dining experience.
Prior to the remodel, Kody Christensen-Linton had been in the Petroleum Club only once for a wedding. The 29-year-old has no doubt the changes made in the atmosphere and food have made a difference in attracting younger members.
"We've brought our friends up there to have dinner with us, and almost everyone has wanted to join," he said. "You feel like it's a luxury experience. You get the views, and you feel like you're in a big city. ... It's always fun, and you are never going there wondering how the food is going to be."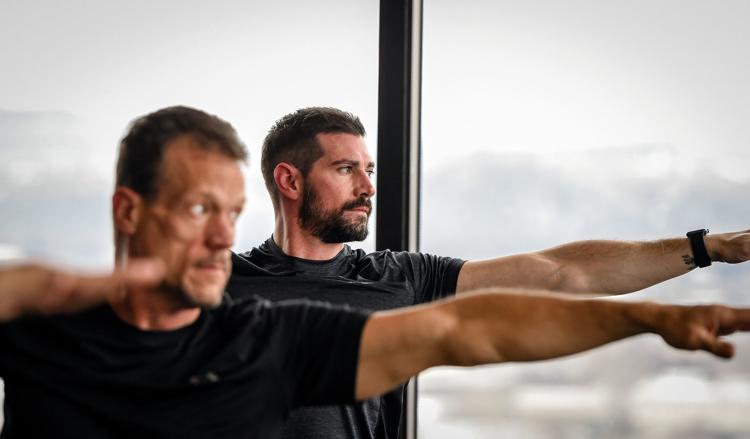 Christensen-Linton instructs yoga at the Petroleum Club once a month, a class designed as a perk for members of the club as well as H'OM Wellness.
Elevating experiences
Engebretson has made some big shifts in the kitchen's processes, including focusing on made-from-scratch items.
"Just because it's a private club that wants a steakhouse feel, it should still be done right."
And what's "right" to him? "Straight process," Engebretson replied. "It's as simple as a five gallon bucket of generic mayo versus a garlic aioli made from scratch with pasteurized egg yolks. It takes five minutes, and it's that much better, and the person who makes it has a skill. But you have to want to do that."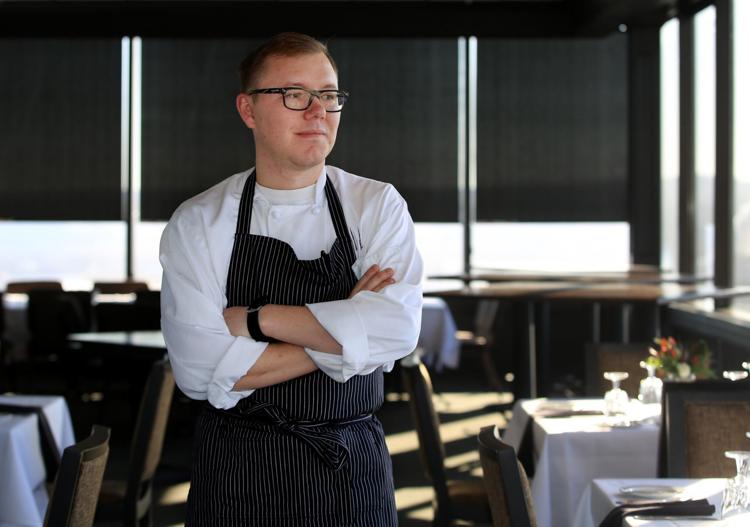 While taking the extra step with mayo might not seem revolutionary, Engebretson said it applies to everything that happens in the kitchen. "Once you add the extra steps of knowledge with process, everything becomes unique and special, and that is what we are trying to do. It takes time."
Engebretson, who has turned his focus to hiring, human resources, and development, would eventually like to hand off GM duties and move on.
"Just like Lilac, I want it to get sustainable. I want as many 'right' restaurants as I can get."
Engebretson shares DJ Benefit's grand vision of elevating a night out in Billings. "Once you get in the door, I'm going to entertain you," said Benefit. "It might open you up to another side of the bar scene in Billings."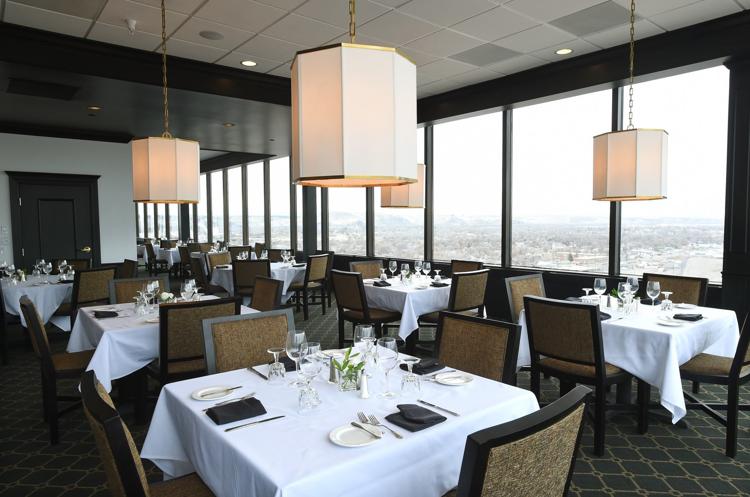 Since starting Club Night in January, attendance at the monthly event has varied, Benefit said, but slow nights are part of the long game. "If you are consistent with your hospitality, safety, and entertainment, those are the three proven facts that success will happen."
Security is provided by Crowd Management Services, which also provides teams for MetraPark, the Pub Station and other concerts.
The suggested dress code mirrors the Petroleum Club's guidelines: business casual, with a collared shirt for men.
"If you're willing to go that extra step to put a collared shirt on, that means you're probably going the extra step to have a good time. If you want to keep a T-shirt on, there are places in this town that will accommodate you," Benefit said.
If you want to have a good time, you need to show some respect, Benefit added. "Nobody wants to hang out next to someone who is throwing up on the floor."
The Petroleum Club on the 22nd floor of the Marriott Hotel in Billings, Mont. on Friday, March 15, 2019.
There are plenty of familiar faces at Smiling Dog Records, from the members of KISS on the windows to the faces of the Beatles, Prince, Brandi…