When Igor Stravinsky's "The Rite of Spring" premiered in 1913 in Paris, it was scandalous. By some accounts, blows were exchanged, objects thrown onto the stage, and upwards of 40 people were arrested.
Telling the story of a young girl who dances herself to death, the piece was commissioned by Ballets Russes, an influential ballet company that operated in the early 20th century in Paris. The depiction of a pagan spring ritual in a Russian village included abduction, rivalries, and passionate dance entwined with earthly celebrations, and yet, it contained elements of modernism. What seemed most upsetting to audiences at the time was "primitive" culture being celebrated onstage in an elite form such as ballet.
On Saturday, the Billings Symphony will present Stravinsky's "The Rite of Spring," incorporating ballet performance by guest artist Erica Gionfriddo. The primordial and elemental music has been described as incredibly challenging, and space was a factor to incorporate ballet onstage while matching the instrumentation of the piece.
"In some ways, this is a real benchmark for the orchestra," Harrigan said. "It's a riveting piece, very dramatic and beautiful, and it's a piece that is extremely challenging."
The "Rite of Spring" uses a large orchestra and would be very challenging to fit into the Alberta Bair Theatre because of the space considerations, Harrigan said. Because the Billings Symphony is temporarily displaced due to renovations at ABT, Symphony concerts are being staged at the Lincoln Center Auditorium, 415 N. 30th. 
Krista Leigh Pasini, a classically trained dance artist who grew up in Billings, is choreographing the dance numbers to Stravinsky's ballet, which features Gionfriddo, a lecturer in dance at the University of Texas and dancer who has performed in Billings in the past.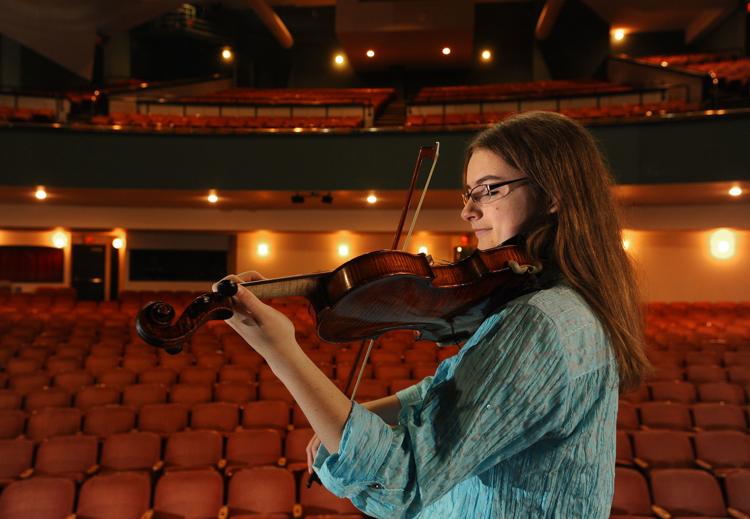 The concert will also feature Rosie Weiss performing Ernest Chausson's "Poème." Weiss will sit in with the orchestra during "The Rite of Spring." A violinist and fiddler who grew up near Molt, Weiss recently won the MASO Young Artist Competition in the college division and is on a full scholarship at University of Miami's Frost School of Music, pursuing a violin performance degree.
Returning to roots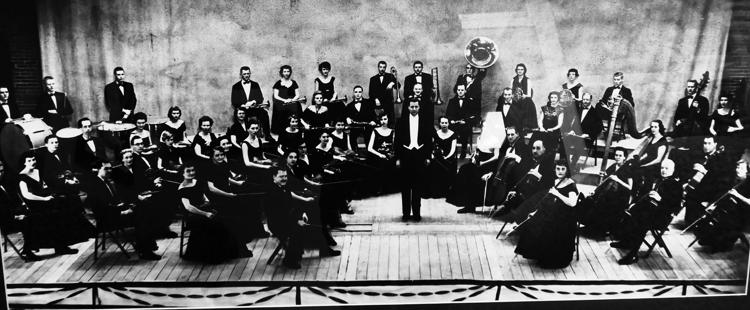 This isn't the first time the symphony has used the old school. In the 1950s, the organization performed regularly at the Lincoln Center auditorium, which was constructed in 1935. The building is now used for administration offices for Billings School District 2 and Billings Adult Education.
Performing on a bigger stage, the Symphony was able to accommodate symphonic pieces with larger orchestration and incorporate special guests, dance, and theater performances, including the concert version of West Side Story and pieces originally produced for Ballets Russes.
Harrigan said she chose these pieces to "keep the level of excitement up and provide a high quality programming to our audiences, wherever we are."
The Ballets Russes was founded by Sergei Diaghilev and was touted as the premier ballet company in Paris from 1909 until his death 20 years later at age 57.
You have free articles remaining.
Keep reading for FREE!
Enjoy more articles by signing up or logging in. No credit card required.
Diaghilev's collaborations were considered revolutionary and promoted young artists, choreographers, dancers, and composers, including ballet stars Vaslav Nijinsky and Anna Pavlova. He also worked with pop culture icons like Coco Channel and commissioned works from Pablo Picasso and music from Debussy, Ravel and Prokofiev, as well as Stravinsky.
"I immediately envisioned dance artist Erica Gionfriddo for this project," said Pasini, who works as a choreographer, dancer, and performance artist. Pasinin describes the process of choreography as more of a conversation with less structured movements, to "communicate back and forth through movement, words, images, and corresponding theorists."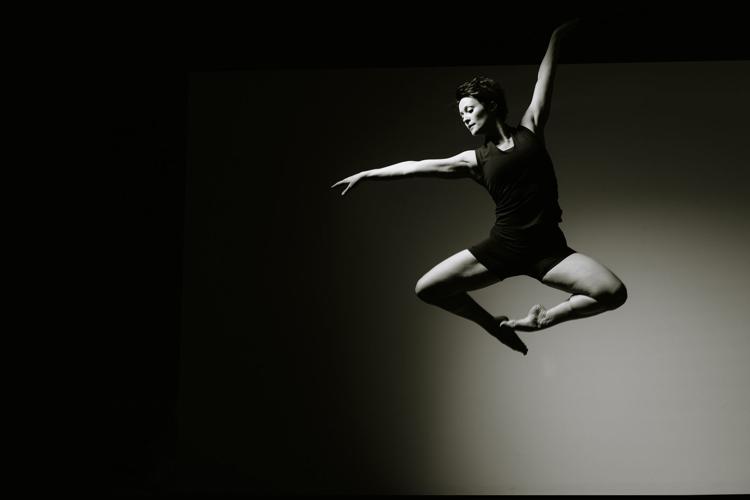 "She presents ideas and I physicalize them," Gionfriddo added. "What will transpire will be a physicalized dialogue between our months of theoretical discussion, my personal grappling with a new movement language, and contending with the musical/dance/historical lineage of Stravinsky's iconic work."
Pasini, who is interested in the nature of movement and sequenced patterns, said her process stems from kaleidoscopic thinking, a term developed for Thomas Edison's approach to creativity.
"Edison was known to juggle multiple projects and look at them from multiple angles. In my undergraduate work, I was encouraged to look at the historical stories, journals, and documentation of the past with a similar aim. I use this in my creative process to reorganize and re-interpret inquiries and context."
She approached "Rite of Spring" as a document of history and time capsule from 1913. "I also wanted to look at the score and the traditional narrative through current contexts and future narratives. What began as a practice of kaleidoscope thinking slowly evolved into what Erica and I now call a 'Re - (w)Rite of Spring.'"
This process intrigued Gionfriddo, who wanted to rewrite the narrative of this ballet, casting off notions of virgins and elder men, pagan and the divine, sacrifice as death, she described.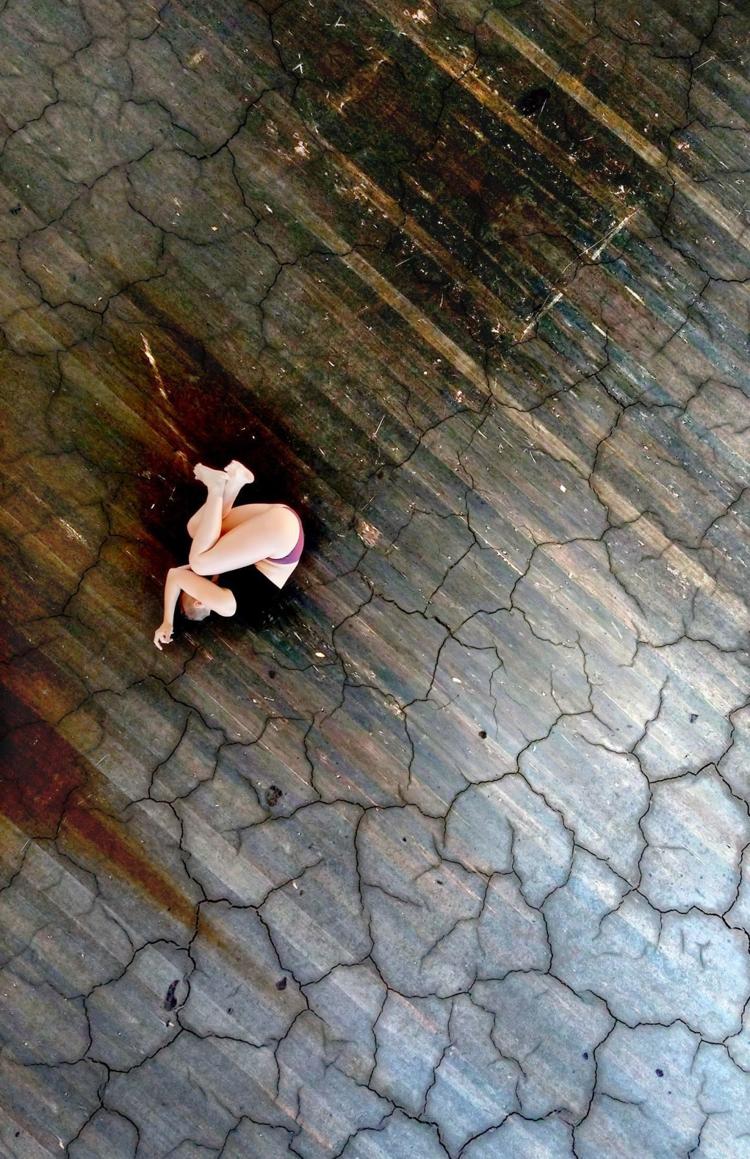 "I had to focus in on Earth as Mother, as Woman, horribly abused," she said. "When I think about my own battle with femininity and the desire to imagine new modes of being in the world, I begin to consider how Earth as Mother, as Woman, also desperately needs newly imagined futures."
From their conversations evolved a project that incorporated movement language and gestural patterning, "which is everything I had hoped to achieve with bringing a solo dance artist to meet Stravinsky's score," Pasini said.
Yet, rewriting movements to such an iconic piece of music did not mean rejecting historical contexts, Gionfriddo stressed. "This meant not a re-stating of the music, but a 'going with' that allows me to re-embody the power in Stravinsky's chaos without drowning in it. Part of my practice will be to let the symphony move through me, not simply move with them."
She added that "perhaps the best way to pay tribute to the disruptors and provocateurs of the Ballet Russes is with our own equally unabashed and avant garde approach."
Doors open at 6:30 p.m. and the performance begins at 7:30 p.m. at Lincoln Center Auditorium. Tickets, priced at $25 - $52, are available at billingssymphony.org or by calling 252-3610.