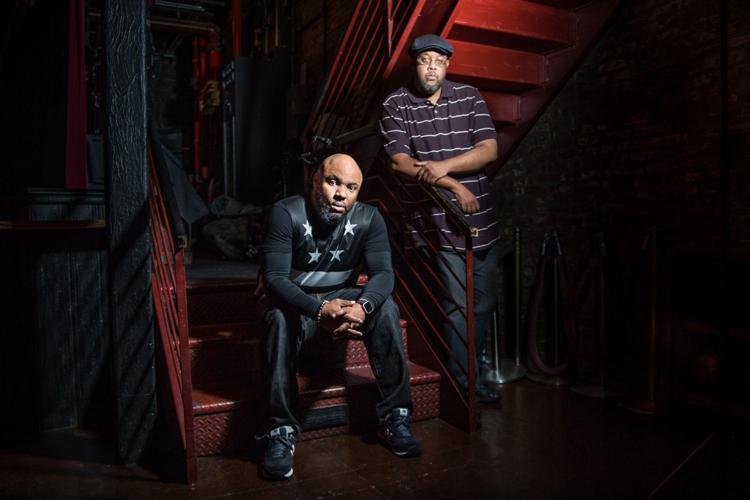 Blackalicious, Saturday, Sept. 1, 8 p.m., Pub Station Taproom (2502 First Ave. N.). General admission tickets for the all ages show cost $20. 
Chief Xcel (Xavier Mosley) and MC Gift of Gab (Timothy Parker) make music for people who need music in their lives. 
"I'm one of those people," said Chief Xcel in a press release. The hip hop duo are releasing their first album in a decade, "Imani, Vol. 1."
"Imani is Swahili for faith, and that's really where we're at at this juncture," said Chief Xcel. We're so rooted in our purpose that we don't have to second-guess, we just know. There's no fear of the unknown, there's just the fire to move forward and get to wherever the journey takes us."
The duo has performed twice in Billings, most recently at the Pub Station in 2016, and as a headliner for the Fairytale Musik Fest in 2013.
Three years in the making, "Imani, Vol. 1" is the first of a projected trilogy to be released over the course of two years, touted as Blackalicious' most ambitious and accomplished effort to date, maintaining the spirituality, introspection and positivity that are the twosome's trademarks.
Although it's been a decade since the last Blackalicious release, the pair has remained busy with a variety of musical endeavors. Gift of Gab released three solo albums and Chief Xcel worked with acclaimed soul singer Ledisi, and formed Burning House with R.V. Salters of General Eletriks, releasing the 2013 album Walking Into A Burning House.
"Blackalicious never stopped," asserts Gift of Gab.