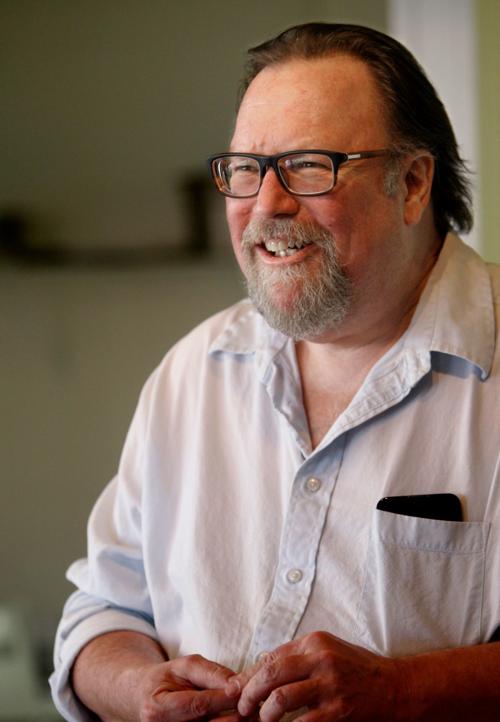 For more than 30 years, public radio listeners could count on a smooth and gentle voice sharing some of the jazz world's deepest cuts. Brad Edwards was an encyclopedia of jazz and a prolific drummer, and he was generous in sharing his love for music with the community.
Edwards died Nov. 2 from a heart attack. He was 60. He leaves behind a musical legacy that is as important as he was modest.
"It was never about fame or notoriety, which is what I think made him so genuinely good," said his daughter, Piper Harris. "It was always, exclusively, about the love that he had for music."
Erik Olson, a prolific local keyboard player who performed with Edwards in many iterations of jazz groups, described Edwards as his greatest mentor, aside from his own father. 
"Even though he's gone now, everything he taught all of us as musicians here in the scene is going to keep going forward," Olson said. "His playing will be in my playing forever. Same with everyone else that's ever played with him."
Edwards was born in Missoula in 1959, the youngest of five brothers in a household where jazz records were always playing. In the early '60s, his parents belonged to a record club that mailed monthly vinyl albums, from Dave Brubeck to Thelonious Monk, the Beatles to Broadway musicals.
"It was a mishmash growing up," Edwards told The Gazette in 2018. "But, I enjoyed the interaction jazz affords. All music interacts a little bit between the players, but it's really pronounced in the jazz world. The guys are all playing off each other, and everyone is up there improvising on a theme. For me, that's what I enjoy the most. The more of it the better."
Edwards started first on the piano, followed in 1968 by the drums and other percussion. His primary teachers included Len Droste, Ed Shaughnessy, Gus Johnson and Frank Arsenalt.
Bill Honaker is a jazz drummer and owner of Walkers restaurant, where every Sunday for more than 20 years live jazz has been played, many of those nights featuring Edwards. Honaker described himself as the little punk brother, following around his older brother, James, who was also a student of Droste, along with Edwards, and Mark McGibbony. They made up a rat pack, Honaker described, a loyal group of drummers all coming up together.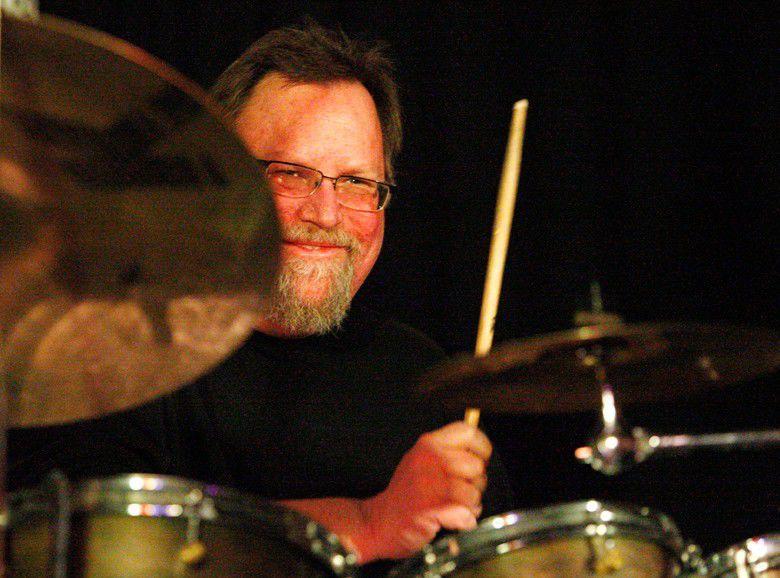 That camaraderie stuck with Edwards for life. He would compliment his fellow musicians, noticing when they'd been working up a piece, and when he wasn't playing drums he was in the audience, cheering along.
"You get to know one another on pretty profound levels when you're creating art together," said Clay Green, who performed with Edwards in the funky fusion group Soul Brat. "He was so gracious and so supportive to other players. And if something went wrong, he put his arm around you. He had a big heart."
Bob Nell, a Bozeman-based pianist who toured with Edwards in the 1980s, recalls that even after a late gig, they would practice and then listen to music "until the sun came up."
"It was always about music all day long, and we just loved it. His enthusiasm was contagious," Nell said.
Before his touring days, Edwards attended Eastern Montana College (now Montana State University Billings), pursuing a bachelor's degree in music performance in the late '70s. He was also active in amateur theater, performing in the music pit for dozens of performances. And, he was a principle percussionist with the Billings Symphony in the early '80s.
'Afternoon Jazz'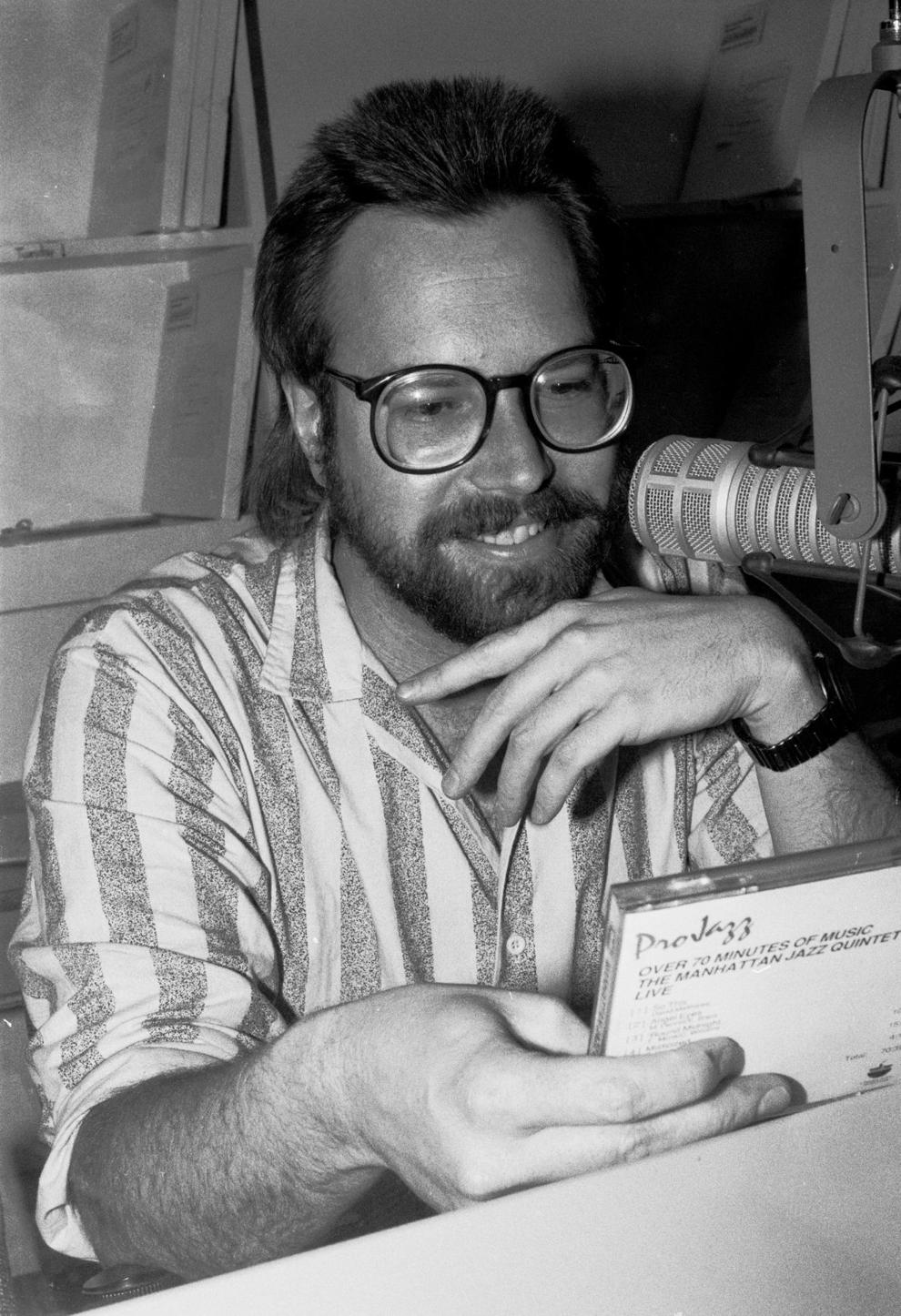 Edwards' love of jazz was broadcast daily for 33 years on Yellowstone Public Radio in a program that became synonymous with his voice: "Afternoon Jazz." The program, a brainchild of Marvin Granger, began several years before he joined the station.
"Marvin insisted on putting jazz in the afternoon instead of midnight," Edwards recalled. He took over the show in October 1986 and programmed three hours of jazz music daily for decades.
Edwards described the program as an integral part of his life as a musician, supplementing his income from gigs. "It becomes routine, but provided a lot of stability to my life," Edwards told The Gazette in 2018 during his last year at YPR. Toward the end, the program was whittled down to an hour. Edwards' final broadcast was July 27, 2018, after which the station began broadcasting the pre-recorded "Jazz24" from Seattle.
At the time, Edwards said leaving YPR was bittersweet. Many of the jazz recordings at the station — a result of Edwards' efforts amassing a library — were sold after being digitized.
Building a jazz culture
With news of Edwards' death, social media filled with videos and photos of gigs, and memories from people who knew him.
Local music lover Maria Belsanti said Edwards inspired her to start a jazz event at Levity Bar and Bistro in Shiloh Crossing after weekly jams ceased at Yellowstone Valley Brewing.
"I remember Brad telling me that he missed playing there because he got to keep 'practicing his chops,'" Belsanti posted on Facebook. "I thought if this amazing musician felt that way, then many more in the community must have feel that way as well."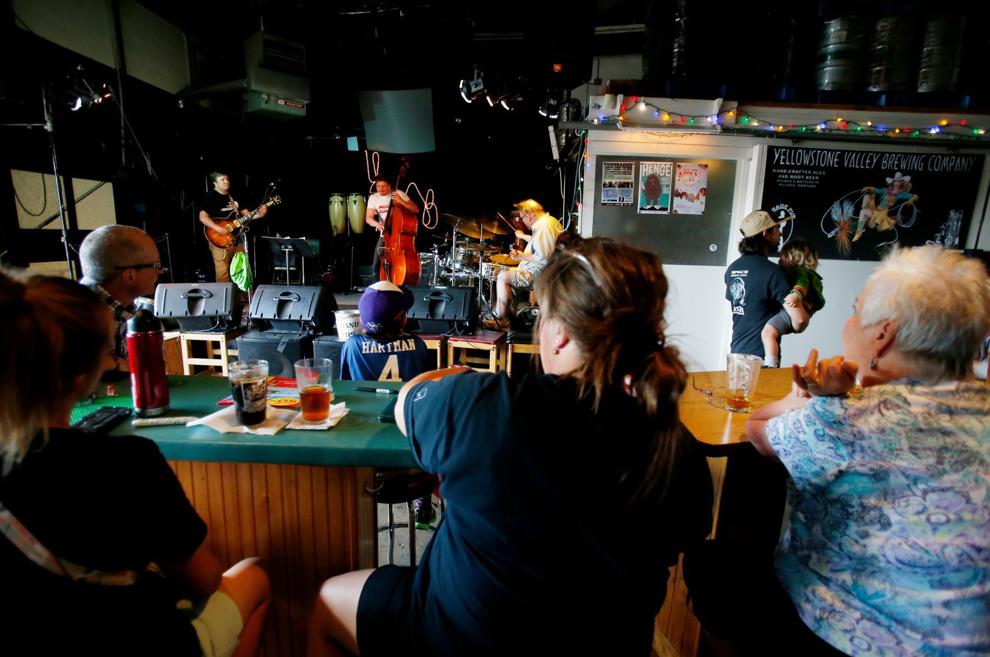 Edwards founded those weekly jazz jams in 2012 with Parker Brown and Alex Nauman. The open-mic style evening provided patrons with a weekly dose of live jazz, while offering area musicians a chance to perform and improvise together. He was a staple of weekly music at the Carlin, now closed, and also was a regular in Bozeman at Plonk's weekly jazz nights. 
"When not very many people were knowledgeable enough to play jazz week after week non-repetitiously, he was one that could do that well," said Craig Hall, Bozeman-based guitarist. "He kept the jazz scene alive, and to a certain extent he was one of the half dozen people who kept it alive all throughout Montana."
Bozeman-based jazz vocalist Jeni Fleming described Edwards as a first-call drummer who was especially generous with new artists.
"I wouldn't hesitate to say that he was the best jazz drummer in the state, and I wouldn't be surprised if there were people who considered him the best drummer for hire in the Northwest," she said.
Fleming said Edwards was already a bit of a legend when she was growing up. As an 18-year-old she got her first paying gig singing at a wedding at ZooMontana, and called Edwards to see if he would back her up.
"When you're 18, and you call someone that you've heard about for most of your childhood, you do not expect them to agree to play with you. I remember being so surprised he said yes."
They performed a Celine Dion pop song together, "and he didn't make one comment about it. He just played his ass off," she said.
On the road
In 1983, after spending time as an adjunct professor and teaching private lessons, as well as playing in jazz and percussion ensembles at Eastern Montana College, Edwards stepped away from academia to hit the road full time.
He joined a touring Glenn Miller Revival big band based in Denver and went from coast to coast and into Canada and Mexico in what he described as "an endless string of one-nighters, interrupted only by mass-firings, canceled gigs, bus fires and mental break-downs."
During those touring days, he met pianist Bob Nell and bassist Kelly Roberty in Bozeman. They formed the Nell, Roberty, Edwards, or "NRE," Trio, and for the next 12 years the group toured and recorded with the biggest legends of jazz.
Once the word got out that these Montana musicians were capable and willing, they were able to play with dozens of great cats in jazz. "Sometimes we were nervous, but Brad never seemed nervous," Nell recalled. "Everything seemed effortless to him, even if he was sweating like a pig."
Edwards played with a who's who of jazz. He backed trumpeters Dizzy Gillespie, Woody Shaw, Freddie Hubbard and Nat Adderly; shared the stage with bassist Ray Brown; drummed with Bobby Hutcherson; rocked with guitarist Herb Ellis; backed singers Kevin Mahogany and Eden Atwood; kept time for saxophone players Amett Cobb, David Murray, Eddie Harris, and Sonny Fortune; and was a drummer for pianists Tommy Flanagan, Mose Allison and Phil Aaberg. The list goes on and on.
"It's just insane," said guitarist Nauman, who formed several projects with Edwards across the last decade. "He toured the country, the whole planet, and played with all the most famous jazz players — seriously the heaviest players on the planet."
Piper Harris, Edwards' daughter, said while growing up there were all kinds of musicians around. "They all had such great senses of humor. Being a musician is a lot of nightlife and it's a lot of humor because it's thankless sometimes. They were all so full of life because of how much they loved what they did for work."
When Harris was born in 1988, she said her father stepped back from touring. "He said it just got so difficult to leave after he had a family. It was a shift in his priorities, and his musical priorities made it easier to stay closer to home."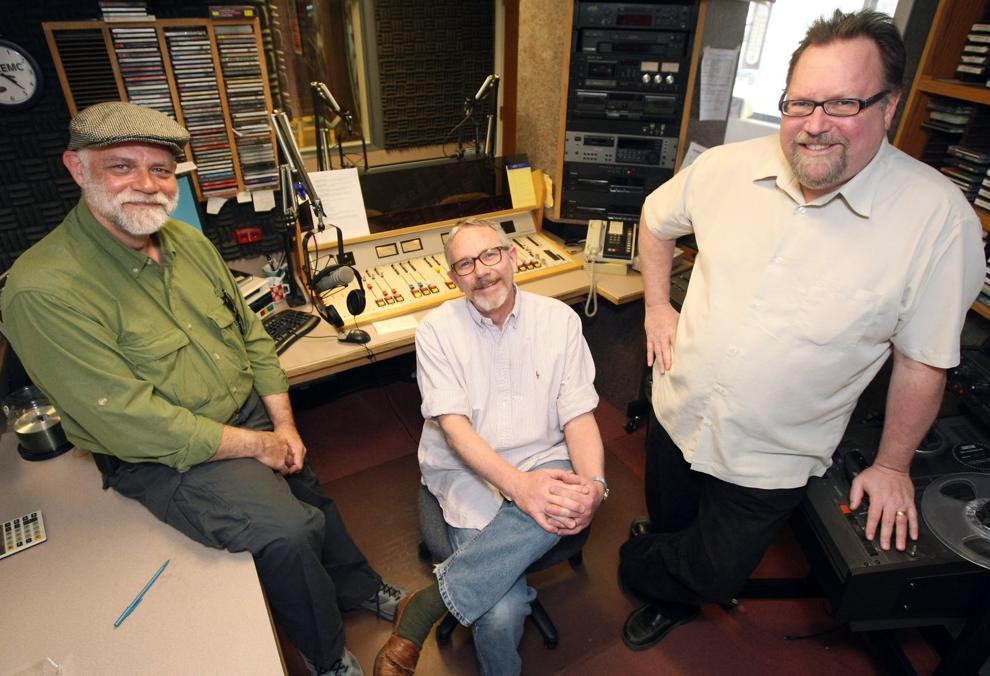 Parker Brown, who also grew up in a musical home with plenty of basement jams, was drumming by age 3. He hit the road as a youngster with groups like Mumblin' Eddy Kabuki Sportsmen, which featured Ron Schuster, Bob Brown, and Edwards as they gigged around Montana. His earliest memories of Edwards include sound checking his drums.
"I would check his drums while they were at the bar having a beer, in standard musician fashion," Brown laughed. "I think I was 5 at the time."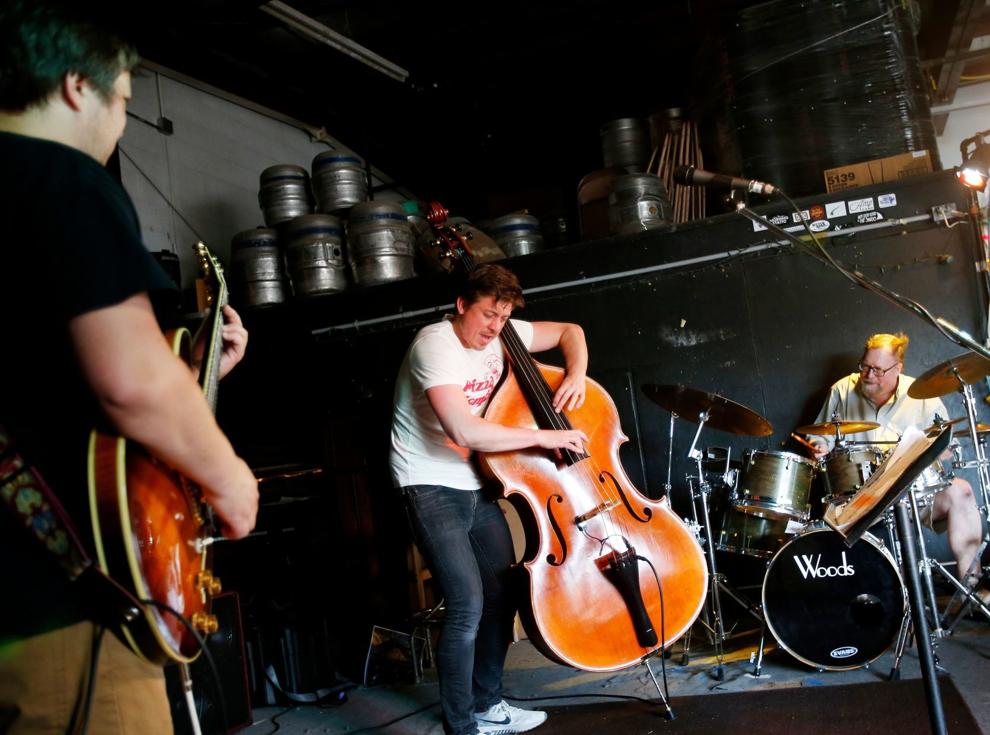 A decade ago, Brown, who was then in his mid-20s, started playing jazz more seriously when Nauman moved to town. They formed a group with Edwards and started gigging.
"When I first started playing with him, he scared me," Brown admitted. "He was just so good and had such a deep history of playing with people, and here I was in his world. He was always telling me to have a thicker skin and relax. ... We can't all be as calm as Brad."
There are few bands in the Billings community that Edwards didn't inspire, influence or play with. He was one of three percussionists in John Roberts y Pan Blanco, a Cuban, funk and Afro jazz group that formed in the mid-2000s in Billings. He drummed with Dan Page and the Barn Cats, played with longtime public radio host Art Hooker in his blues band, was the drum sergeant for The Billings Caledonian Pipes and Drums, was a member of the Al Bedoo Shrine Big Band, and many more.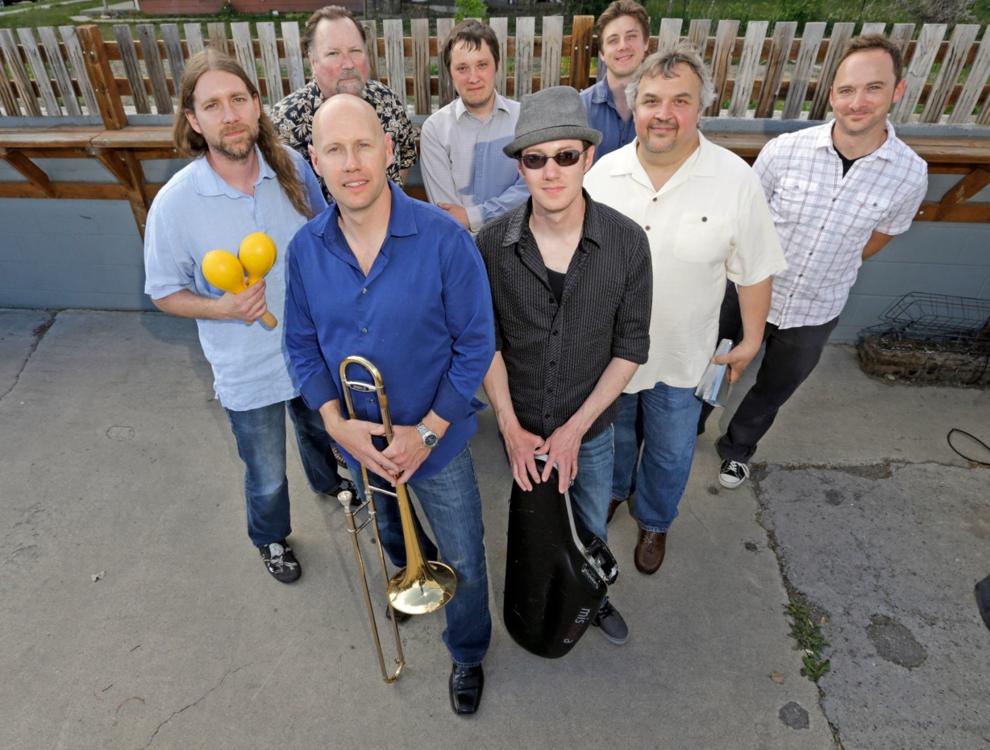 "If you saw him on a jazz gig, you would recognize he was a world-class drummer, but his fluency was far more than just music," said Clay Green. "He was tapped into what was going on in the world politically, globally, even locally."
Edwards put those worldly interests to good use and maintained a food stand at Yellowstone Valley Brewing Co. called "The Latin Kitchen" and in 2015 expanded to a restaurant at 224 N. 29th St. in 2015 with his girlfriend at the time, Vivian Villareal. It was a brief, but tasty adventure.
A man about town
Edwards was so recognizable and easy to walk up to and grab a hug or a hello. He had plenty of nicknames, including "Woods" (after his recording business), "Rudy" (during the Soul Brat days) and "Papa Shark," a nickname that came from his relationship with younger jazz musicians in town. They won't divulge the origin, but let's say: It's not fit for print.
Gy Moody, a percussionist who lived in Billings for many years, would sit in on drums for Edwards and Green in Soul Brat, and he also toured with Edwards in the Bad Math Band. "Working with Brad was always a lesson," Moody recalled. "And being on the road with Brad was an experience in of itself."
Moody recalled Edwards disappearing for days. "But he would always show up for the gigs."
Nauman said, "He taught me so much about music and life … how to act on and off the bandstand, how to be a good bandmate, how to run a gig. What tunes to call, what tunes not to call."
Edwards, who described Nauman and fellow bandmate Olson as "a couple of young lions," introduced them to musicians across the state and touring acts and helped them book gigs. In 2012, the trio appeared on Erik Funk's 11th and Grant, an Emmy Award-winning show produced by Montana PBS.
"He was really kind when we first met, took me under his wing," Olson said. "I saw him do that to other musicians in the community, basically steered me in the right direction."
Edwards, with a wealth of jazz knowledge, would suggest music to listen to, ways to play, but he was never condescending, Olson recalled. "It was always really warm and kind and positive."
After learning of his death, a few of Edwards' musical friends gathered to pay tribute by making his rounds. From Walkers to the Rainbow Bar to The Monte, they drank in sorrow and pain, and yet in all that grief there was celebration.
"We ordered all the drinks that Brad was drinking, and needless to say at the end of the night we were absolutely sh**faced," Olson said. "We tried to do what Brad did, and not one of us can hang."
It's no secret that Edwards drank. He was a regular at downtown breweries and bars, especially the Rainbow.
Olson, who met Edwards when he was 18, recalled the first time they played music together. "We instantly kicked it off," he said. "He took me straight to the Rainbow after that. I was 18, and Brad was a free pass to the Rainbow Bar."
Honaker, who knew Edwards for 50 years, said the music community isn't one to hide its issues.
"We all deal with some kind of at-risk behavior. It's the creative soul; that's just what you do, even if it's at risk emotionally. Brad was no different than any of us. He was just a really good friend."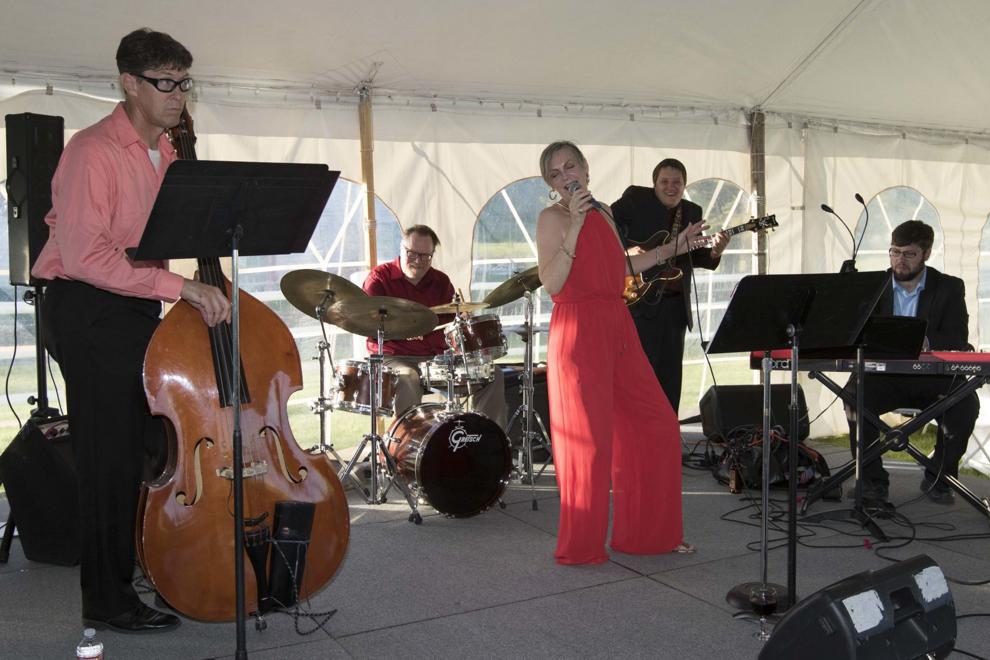 Billings jazz singer Marian Booth Green described Edwards' ability to listen. "There is nobody else that can play like he did, who can listen like he could listen and who could understand what you were doing and translate that understanding to his drumming."
Bob Bowman, renowned jazz musician now residing in West Yellowstone, described Edwards as highly attentive. "He hung onto every note I played."
Edwards' daughter, Harris, said, "Some people live on earth and push for their purpose and hate their jobs. But, I think that he really lived with purpose, and I think that music was that purpose. It was obvious to anyone who was around him. I think it was the love of his life."
Sunday, in Edwards' honor, local musicians and fans are invited to Yellowstone Valley Brewing, starting at 2:30 p.m., for an open jazz jam.
---
Photos: Remembering Brad Edwards
Brad Edwards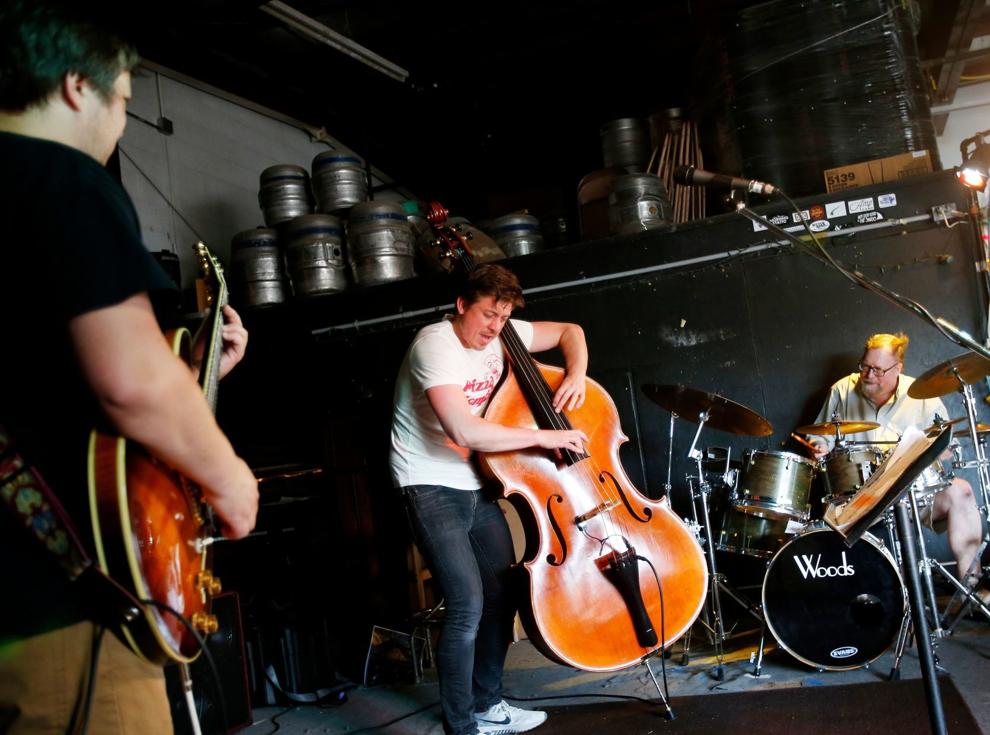 Brad Edwards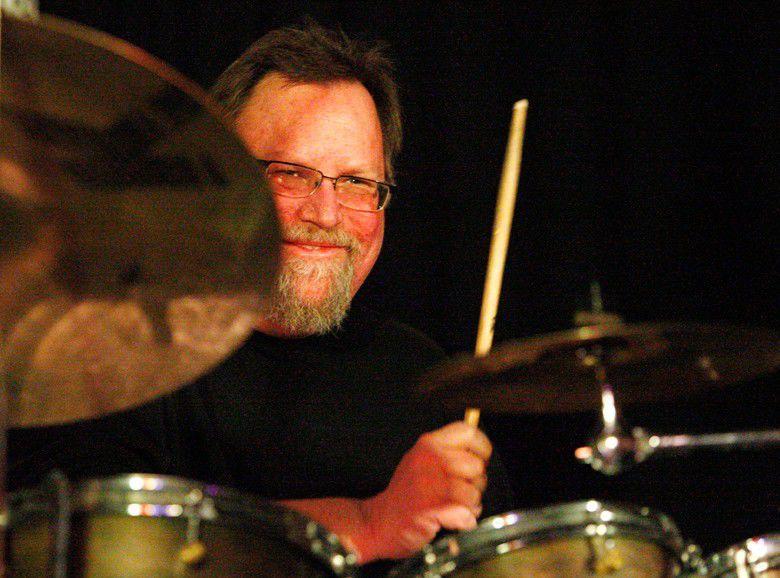 Yellowstone Public Radio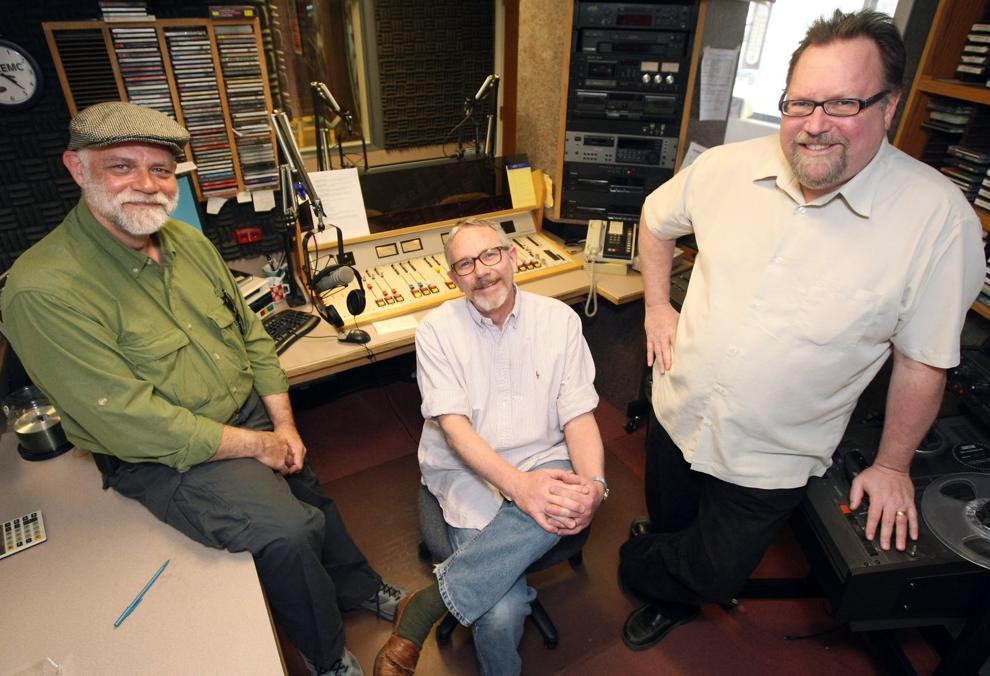 Brad Edwards of the Bad Math Band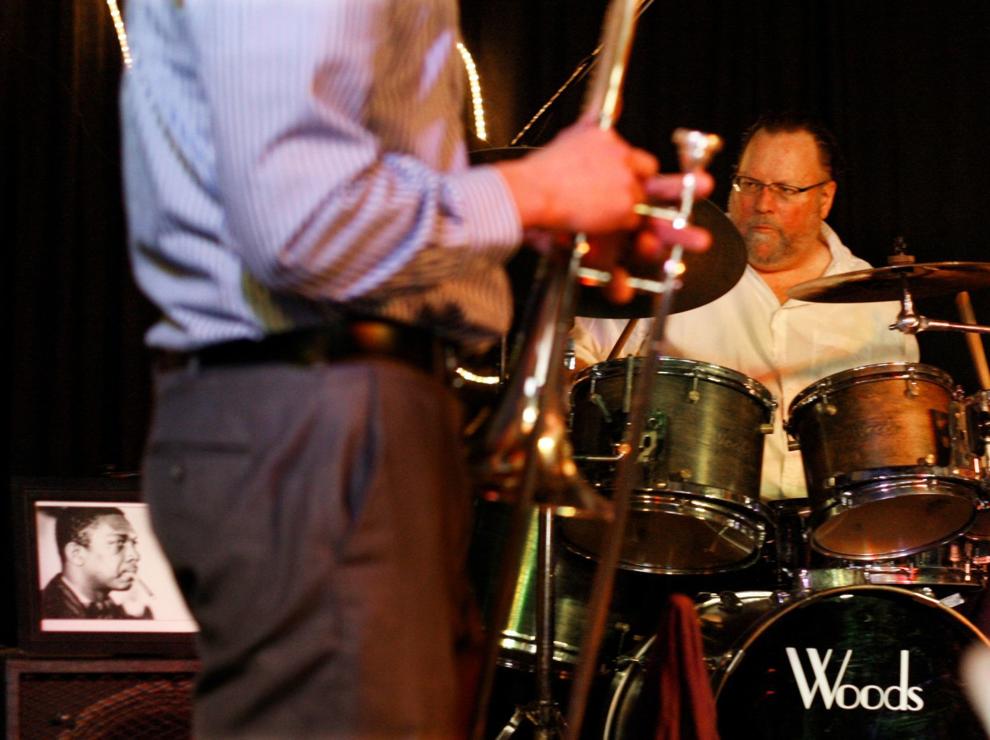 Brad Edwards with Marian Booth Green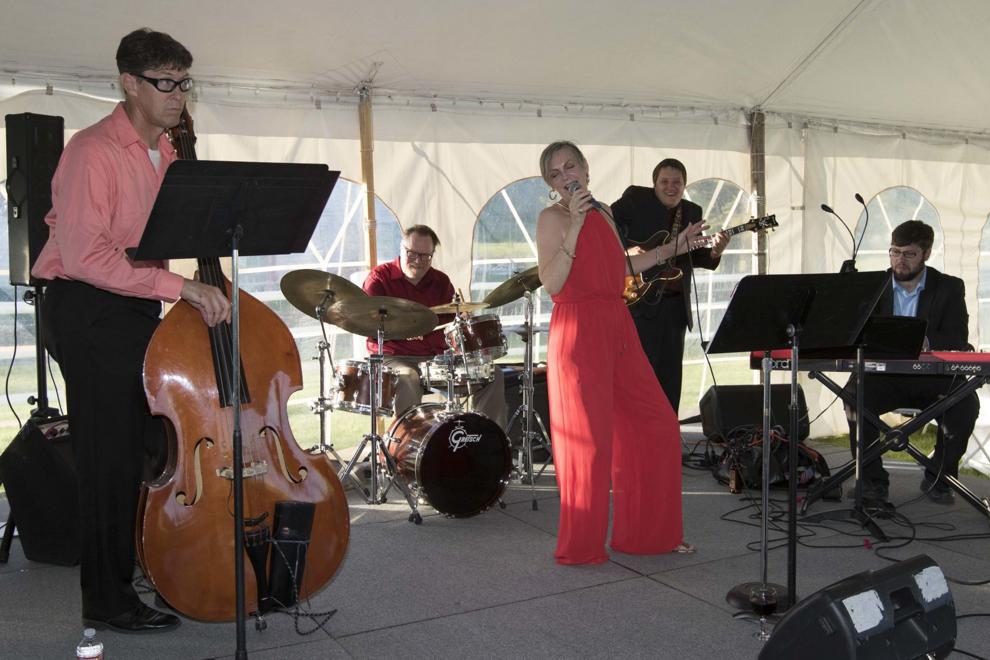 Jazz Jam at Yellowstone Valley Brewing Co.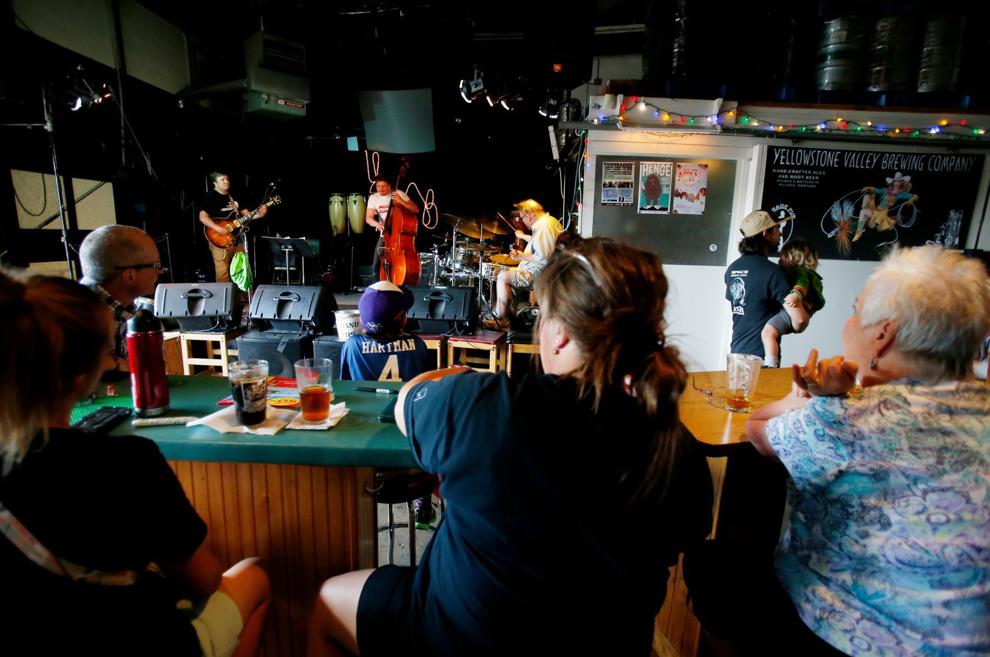 Caledonians drum major Brad Edwards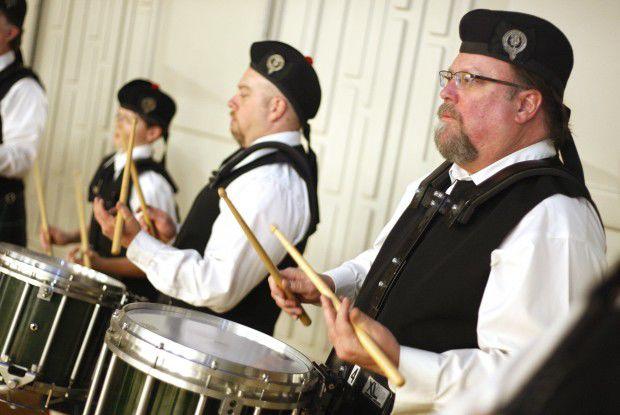 The Alex Nauman Organ Trio + 3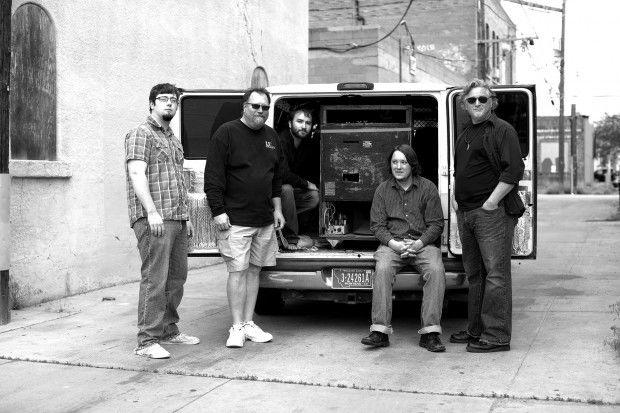 Brad Edwards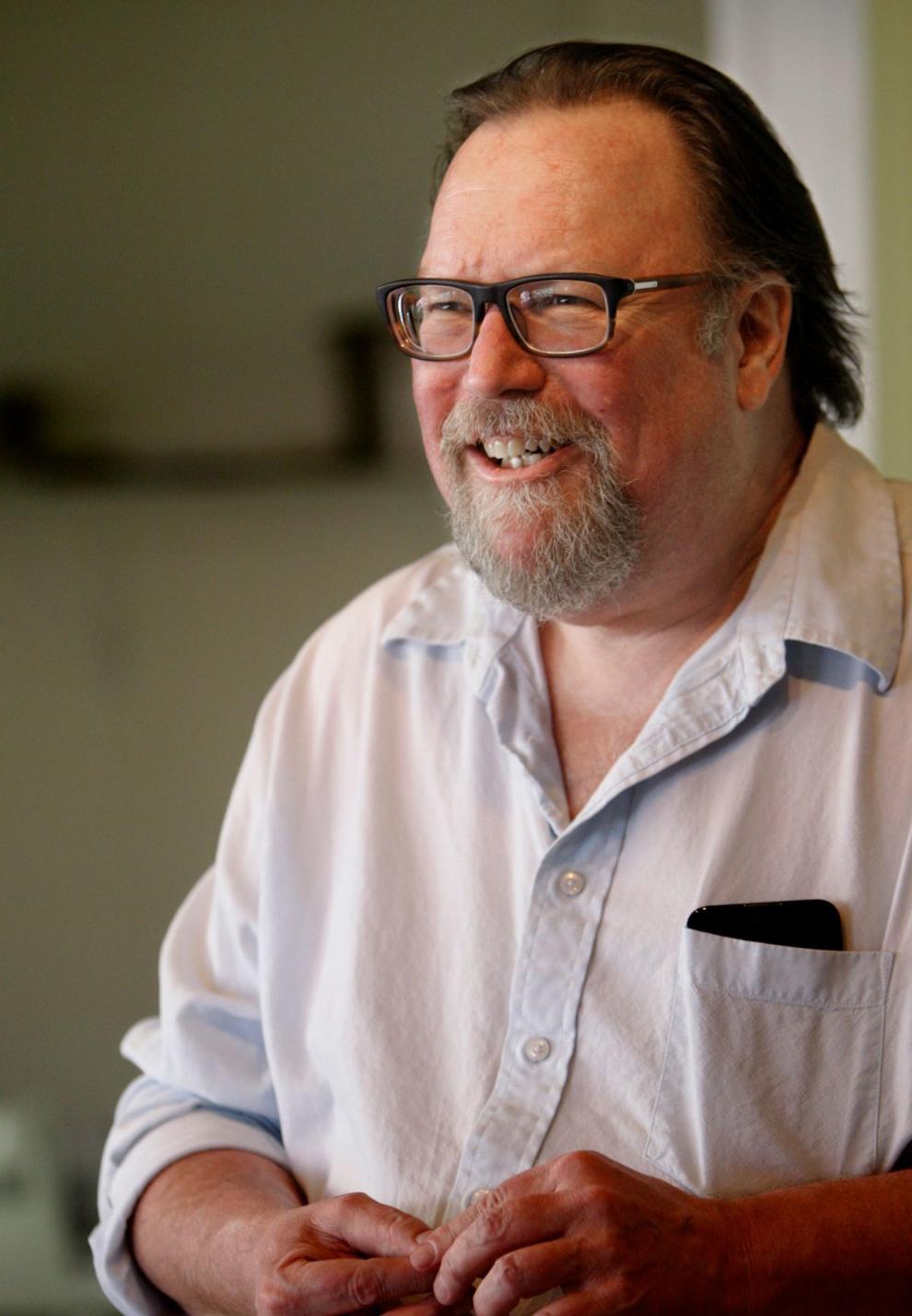 Brad Edwards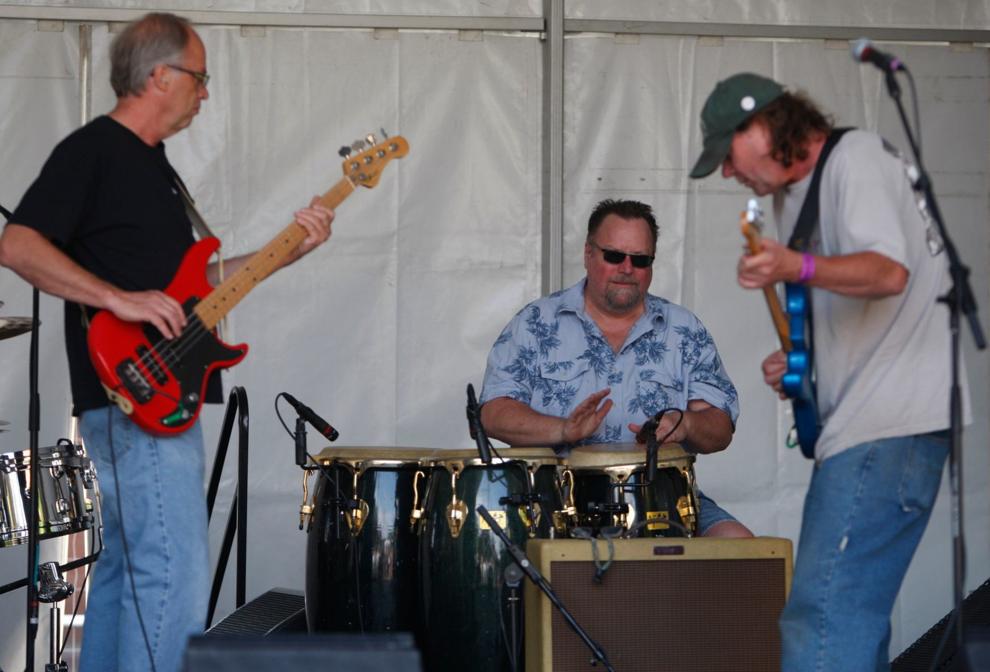 Alex Nauman Organ Trio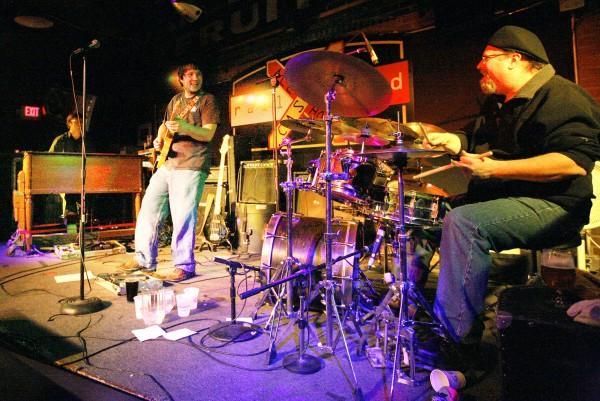 Alex Nauman Organ Trio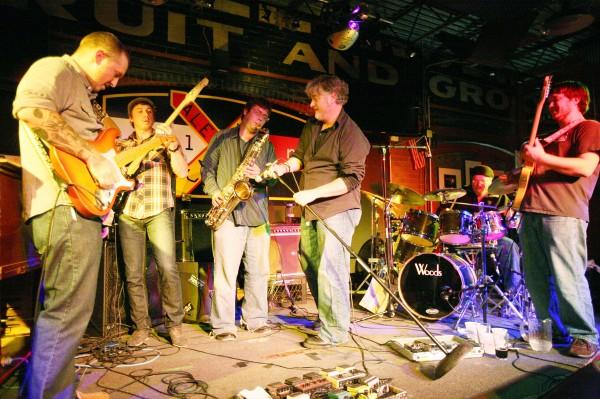 Alex Nauman Organ Trio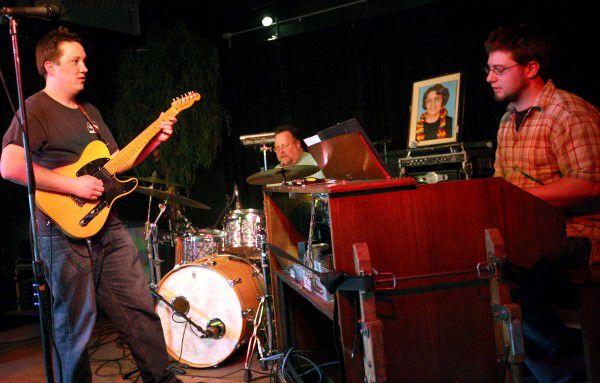 Dan Page and the Barn Cats
John Roberts y Pan Blanco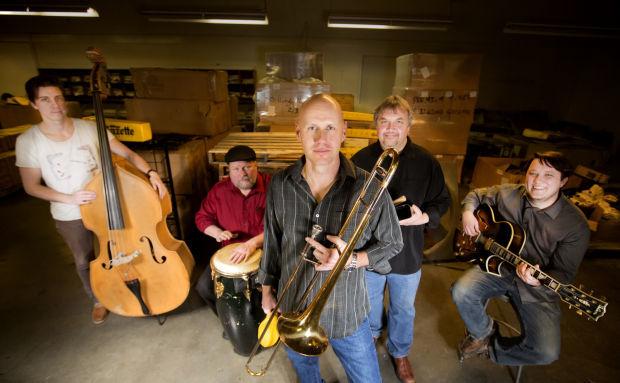 John Roberts y Pan Blanco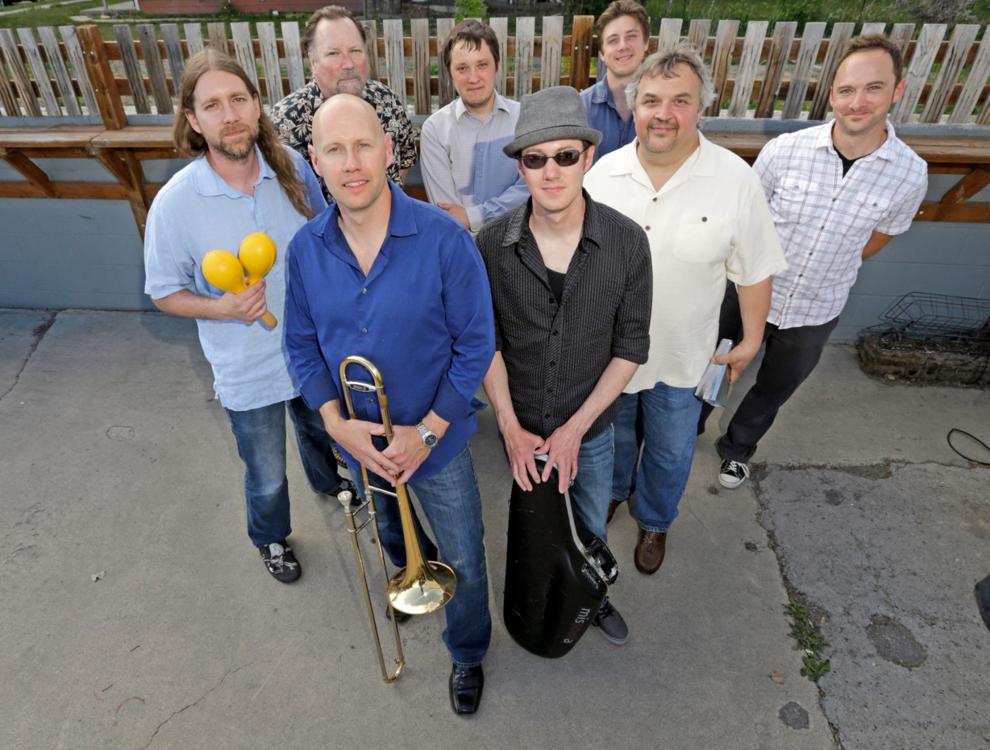 Schuster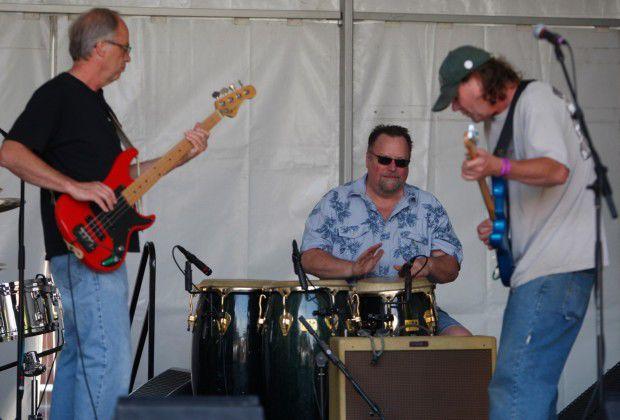 Brad Edwards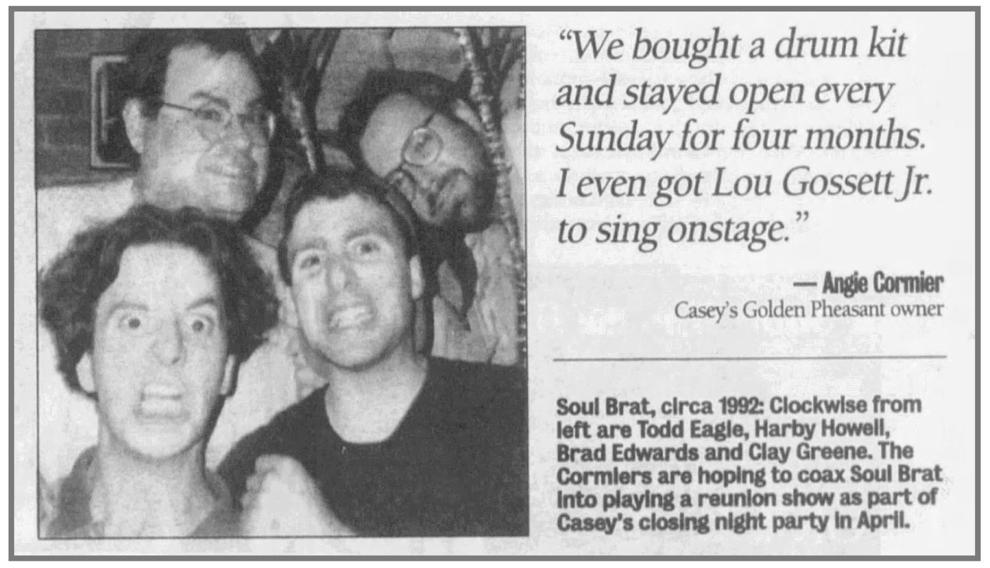 Brad Edwards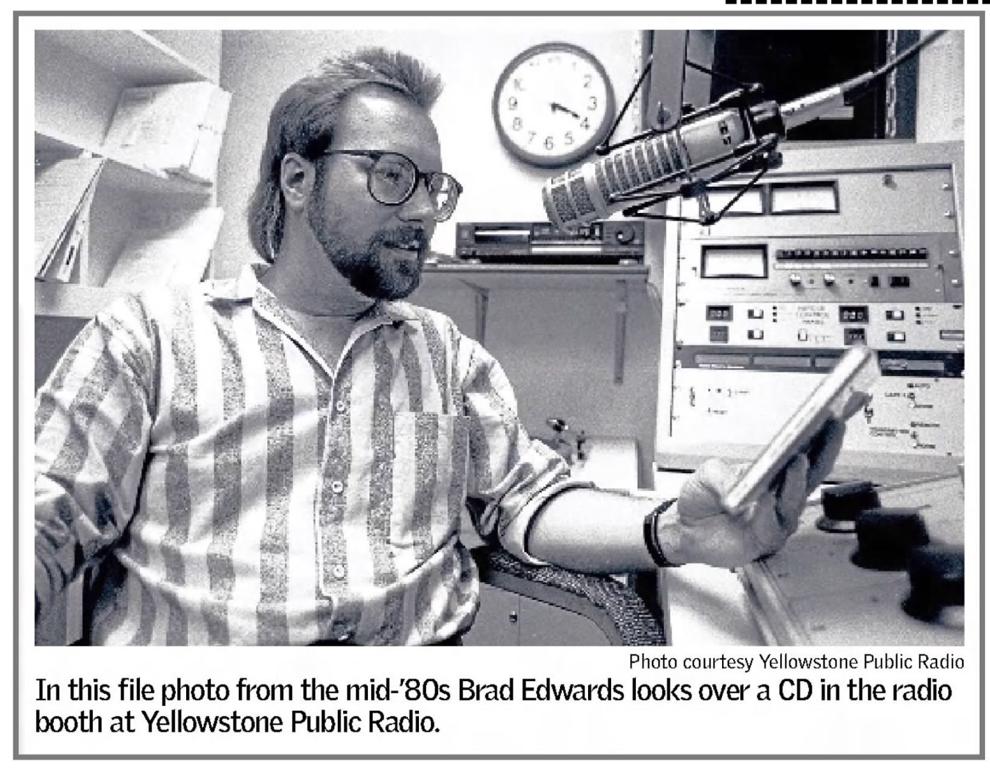 Brad Edwards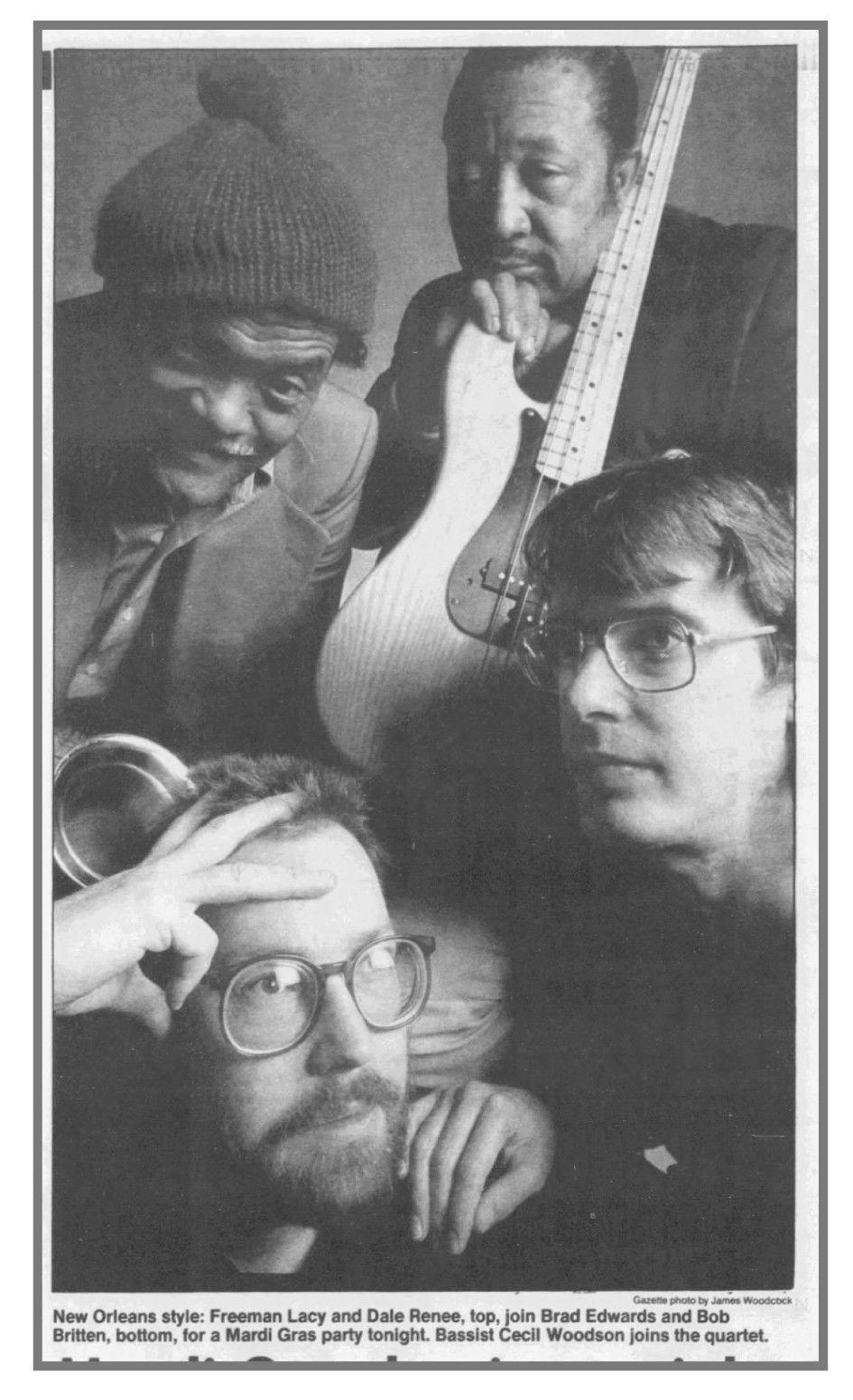 Brad Edwards
Brad Edwards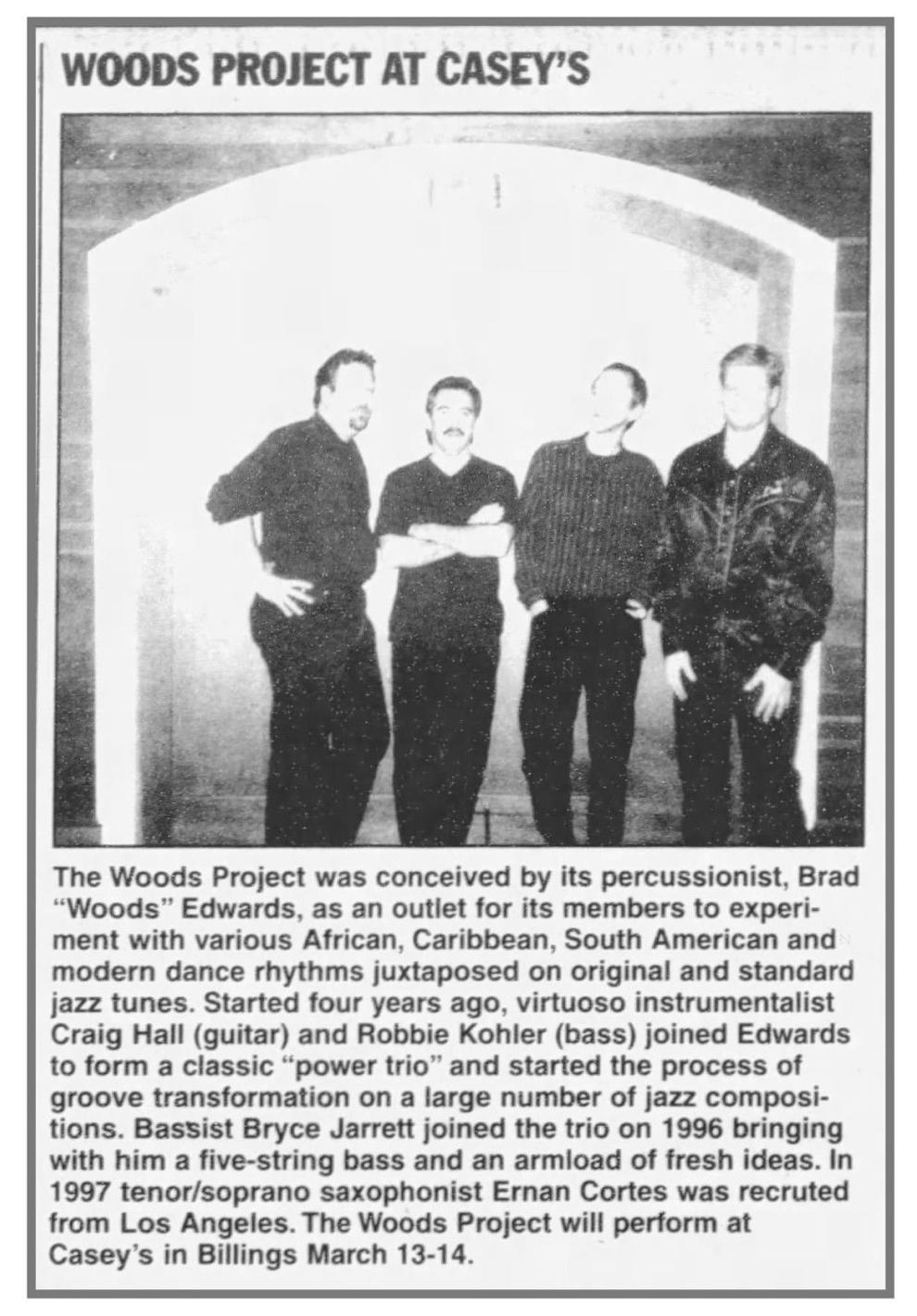 Brad Edwards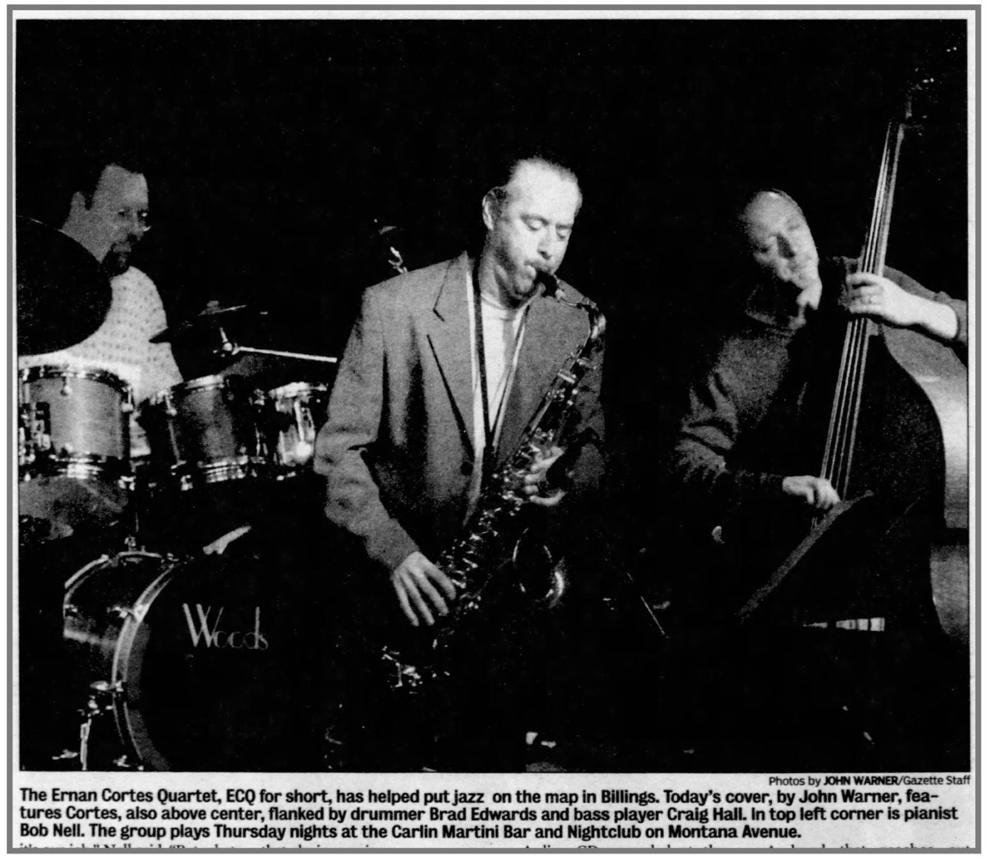 Brad Edwards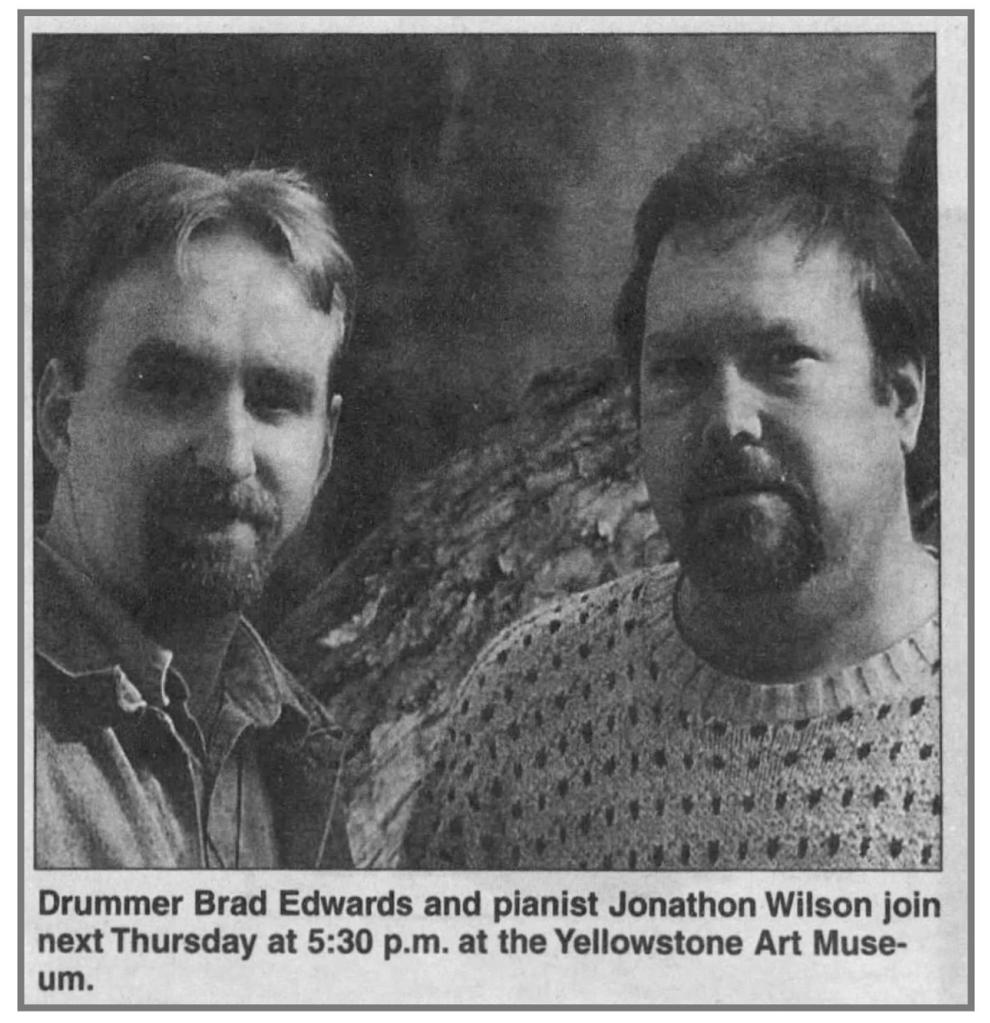 Brad Edwards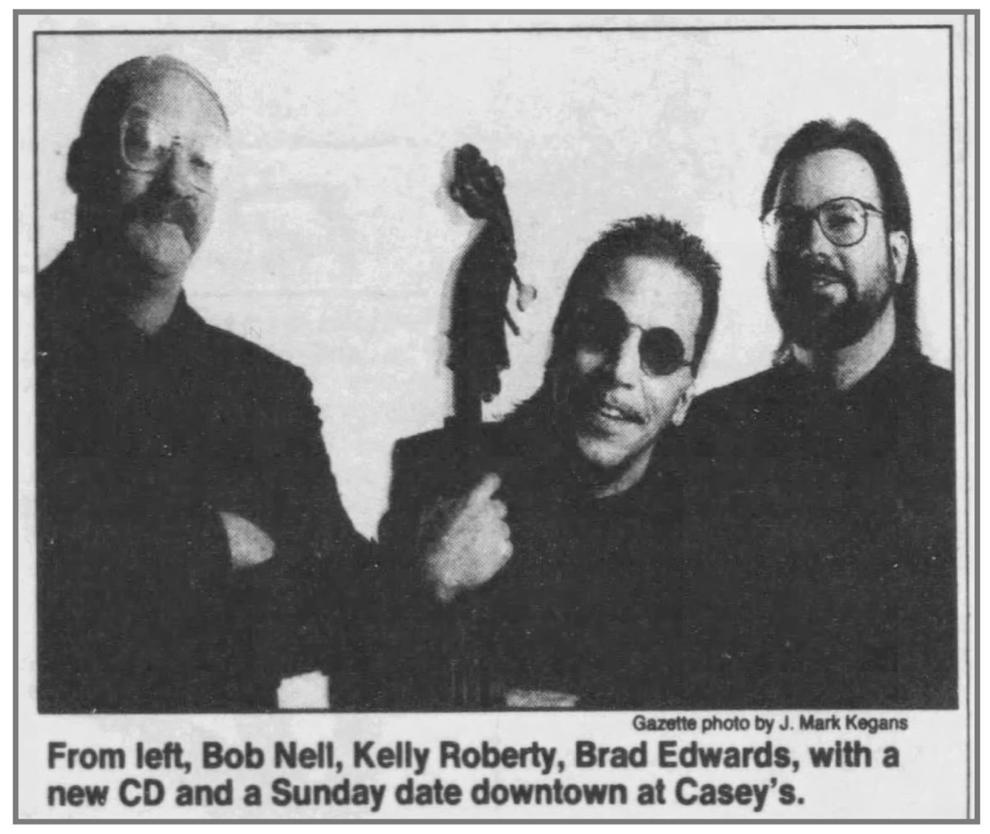 Brad Edwards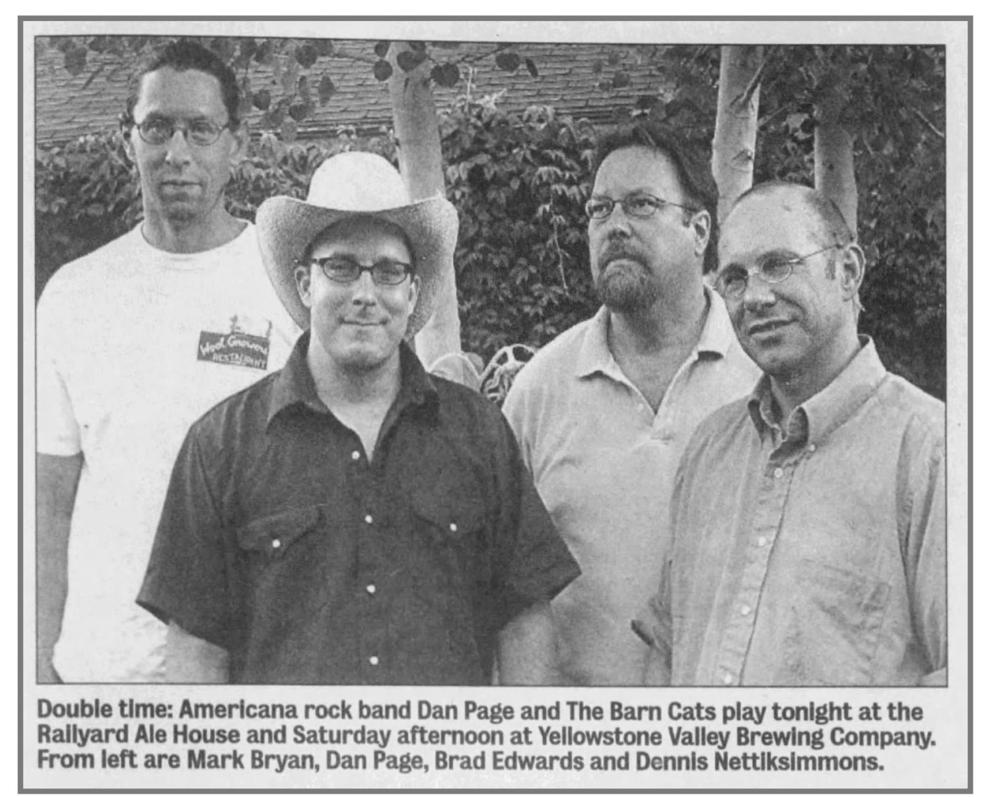 Brad Edwards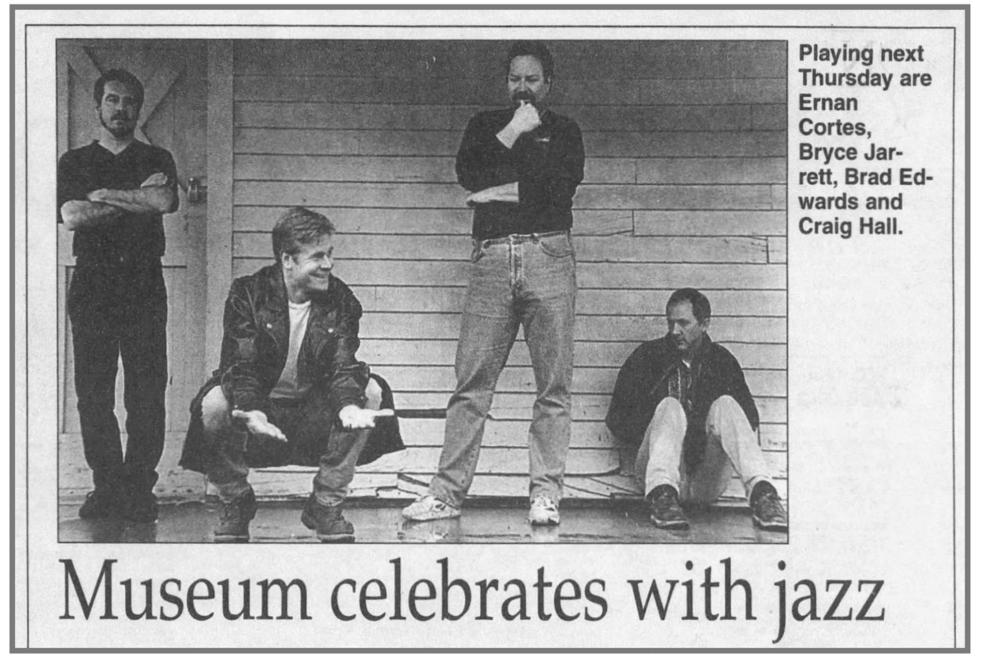 Brad Edwards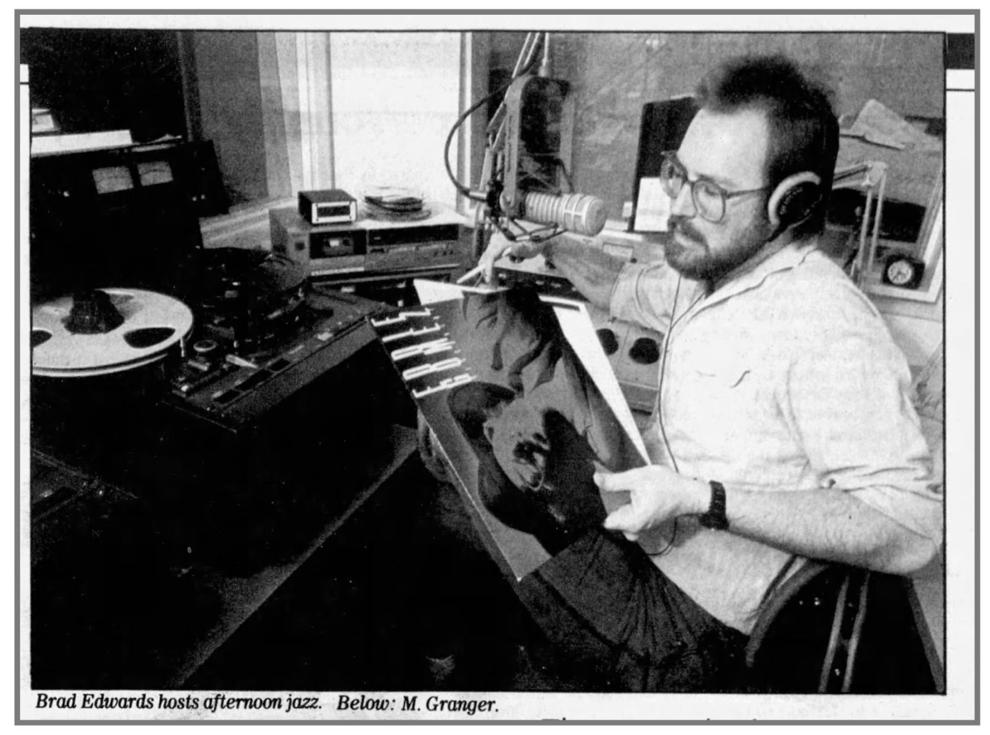 Brad Edwards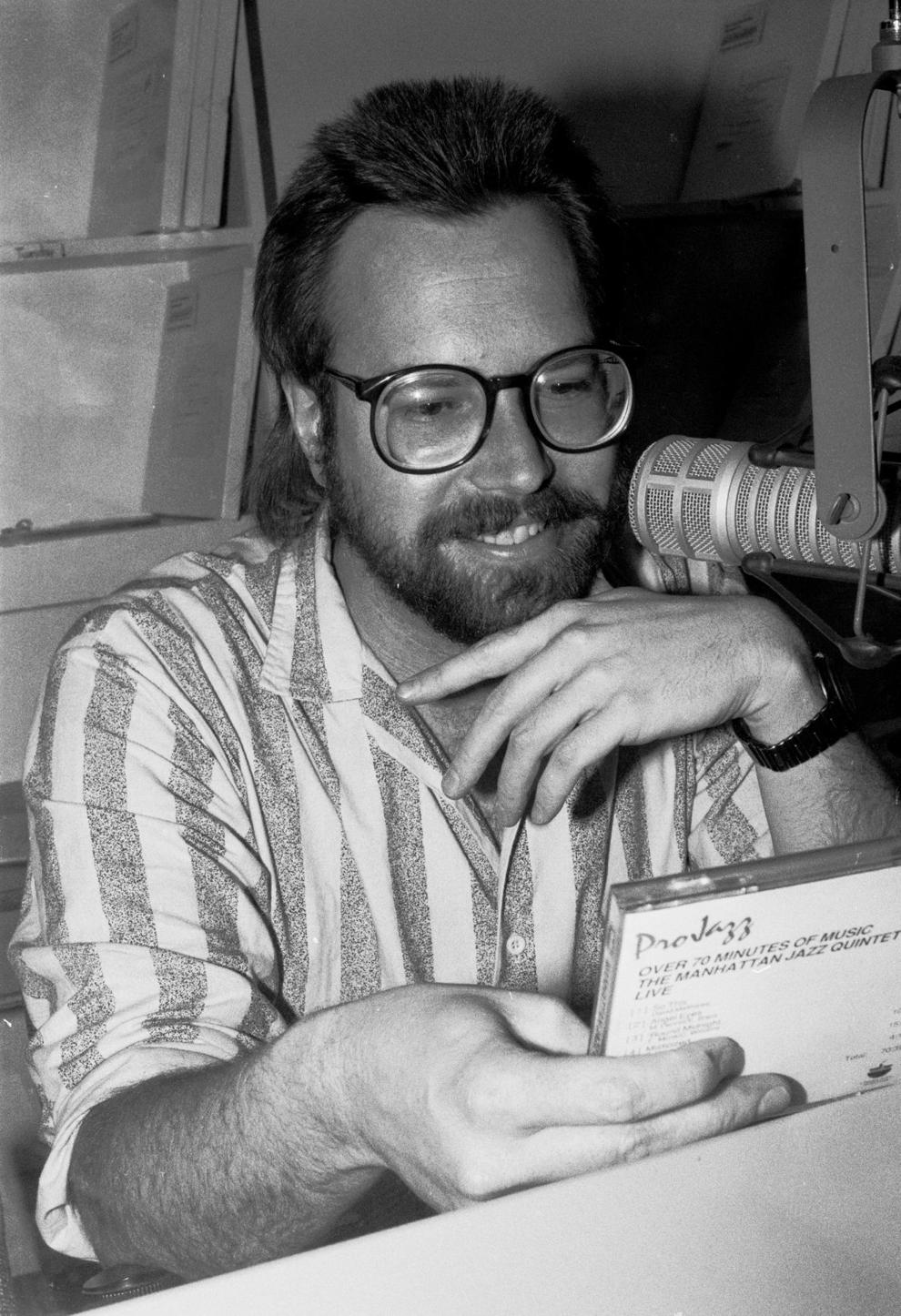 Brad Edwards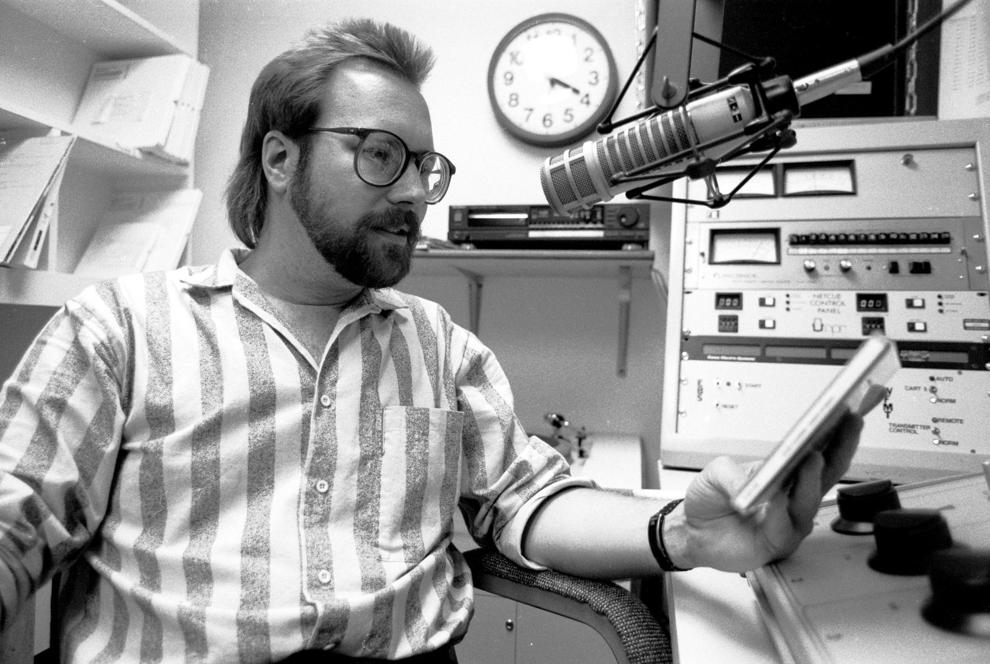 29th Street Cafe