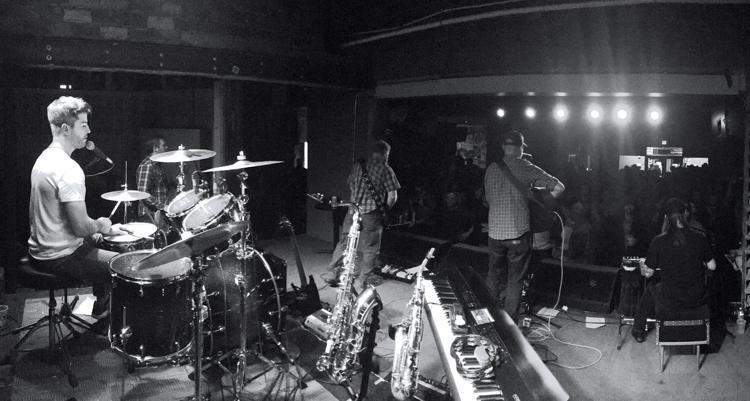 With Castle Mountain Gang, Friday, Jan. 18, 8 p.m. Tickets for the age-21-plus show are $7.
Telecasters, pedal steel, acoustic guitars, and a straight forward pocket rhythm section are the first things that come to mind when someone mentions "real country music." And these are the sounds that Calvin and the Coal Cars have in spades.
Add to that Lee Calvin's lyrics of small town living, lost love, heartbreak, and nightlife, and you've got one of the best original country bands the Rocky Mountains have seen in decades.
Calvin and the Coal Cars were first assembled to showcase the songwriting of Lee Calvin in the fall of 2016. Since then, Lee spent a year writing (and rewriting) his country tunes until the band was reformed with new members in the spring of 2018. The current lineup consists of Robert James and Matt Windmueller on drums and bass, Dan Upton on lead telecaster, Brian Wetzstein on pedal steel guitar and keyboards, and Lee Calvin on vocals and his beloved Martin Acoustic.