Chances are, you've not seen a reel-to-reel tape player in operation. And, if you have, it's been awhile. 
These tape decks prompt a nostalgia for music lovers of a certain age. But, in the era of Spotify and iPods, the tape deck may not have much use, unless you're an archivist.
The Billings Symphony Orchestra and Chorale has been recording its concerts for decades — many on reel-to-reel — with archives dating back to the 1950s, according to Executive Director Darren Rich.
And now, in a partnership with Yellowstone Public Radio, some of those archived performances will be broadcast.
The orchestra, which just wrapped up its 67th season, receives inquiries from audience members regularly about getting a second listen to a concert. "This is a great way to get our sound out," Rich said.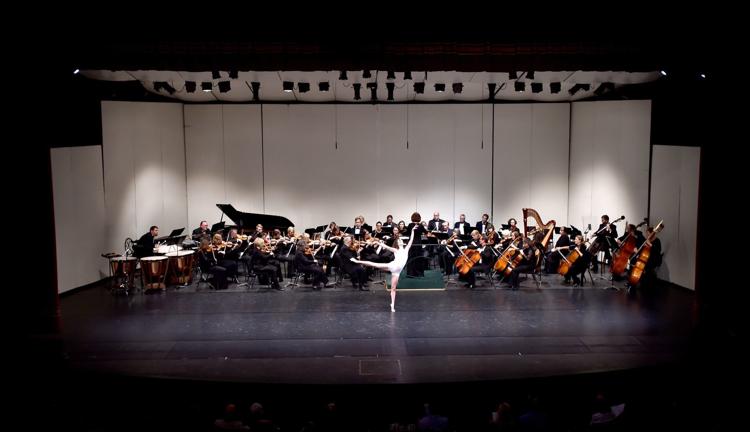 Last summer, the symphony approached the public radio station about broadcasting past performances. Rich, maestra Anne Harrigan, and technical director Ken Gilstrap, who is also a violist in the symphony, reviewed past recordings and selected 13 performances for broadcast, starting on July 2.
The program will start small, and Rich hopes it will grow from there. When it begins, the Billings Symphony Orchestra and Chorale will be one of few to have a radio show. Only three orchestras in the same budget class as the Billings Symphony had a radio program, according to the League of American Orchestras.
"To be able to say that less than 10 percent of orchestras our size can do this; that definitely says a lot about our organization," Rich said.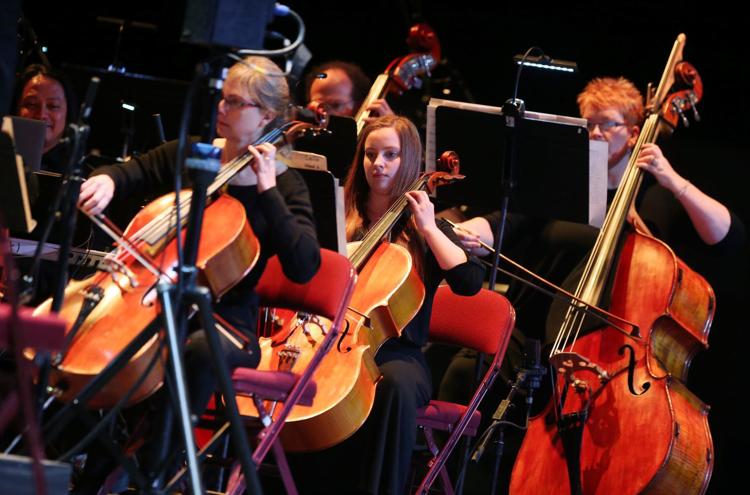 This partnership is part of a five-year strategic plan launched by Billings Symphony Orchestra and Chorale in 2015. The plan includes a focus on expanding the symphony's regional profile, and more specifically to reach listeners through radio.
Yellowstone Public Radio is currently diving into its own archives, and yes, its reel-to-reel deck is still operational.
"You have it in case you need it," said Kurt Wilson, general manager with Yellowstone Public Radio. And they needed it while consolidating the station's vast music collection and programs. 
Among all that stuff is a collection of reel-to-reel tapes containing more than 50 programs produced by long-time public radio personality Joe Sample, whose show "Spreadin' Rhythm Around" originated in the 1990s.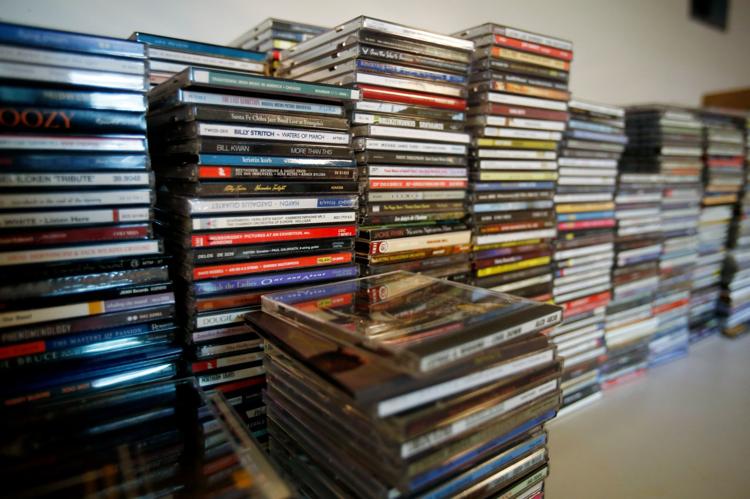 You have free articles remaining.
Keep reading for FREE!
Enjoy more articles by signing up or logging in. No credit card required.
"These will be new to our listeners once we are able to get them from the reel to our automation system," Wilson said. Though Sample's show ceased production in the early 2000s, archives of the show are rebroadcast on Thursday and Sunday afternoons.
Another long-running show, Afternoon Jazz, has featured the familiar voice of Billings jazz musician Brad Edwards for more than 30 years. 
Edwards' final program, however, will be July 27. Going forward, the station will broadcast jazz from "Jazz24," a service of KNKX Public Radio in Seattle, according to Wilson.
The station will also add a 24-hour jazz web stream from KNXX beginning in September, and will be introducing a new locally-produced jazz show curated from an album collection willed to the station by Dale Madson, known locally as "Dr. Jazz."
"In order for us to bring more jazz, and this new 24/7 jazz web stream to our listeners, we needed to make some tough programming and financial decisions to keep jazz alive and growing on YPR," Wilson said.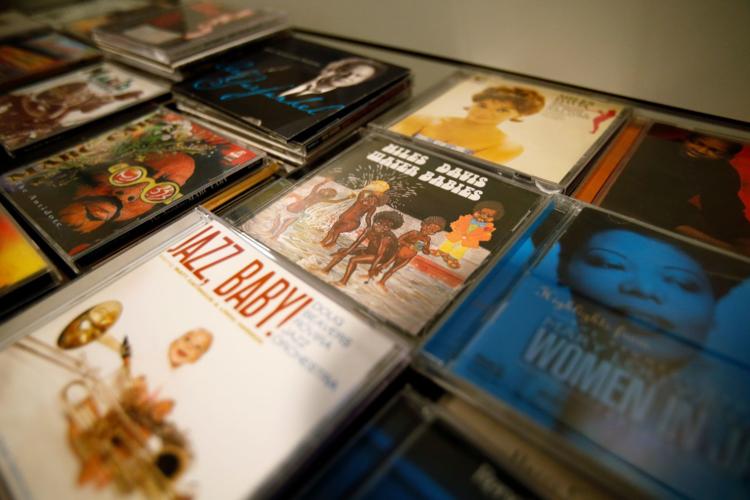 This change will increase the amount of jazz programs the station has access to and decrease the costs it pays for programming, Wilson said. Those dollars will be shifted to the news team as the station seeks to hire an additional reporter.
As a genre, jazz has long represented a small sliver of total music sales, but to Edwards, jazz was popular in his household growing up. In the early '60s, his parents belonged to a record club which sent vinyl albums monthly — from Dave Brubeck to Thelonious Monk, the Beatles and Broadway musicals. 
"It was a mishmash growing up," Edwards recalled. "But, I enjoyed the interaction jazz affords. All music interacts a little bit between the players, but it's really pronounced in the jazz world. The guys are all playing off each other and everyone is up there improvising on a theme. For me, that's what I enjoy the most. The more of it the better."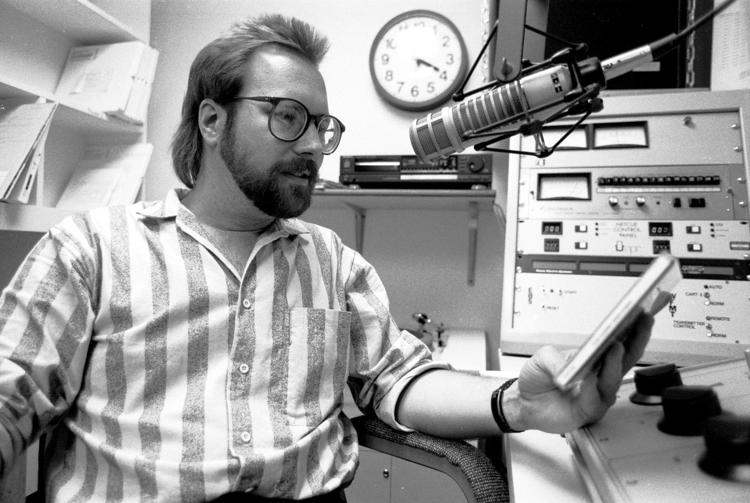 During his tenure, Edwards kept his program focused on keeping jazz alive as an art form and available to listeners.
Edwards said leaving YPR is bittersweet. Many of the jazz recordings the station is in the process of digitizing were the result of Edwards reaching out to record labels across the years for music to include in his show. 
"I rely almost entirely on independent record companies for the newest releases, plus the gigantic library...My fingers have touched every one of those, and I've spent a lot of time amassing that library."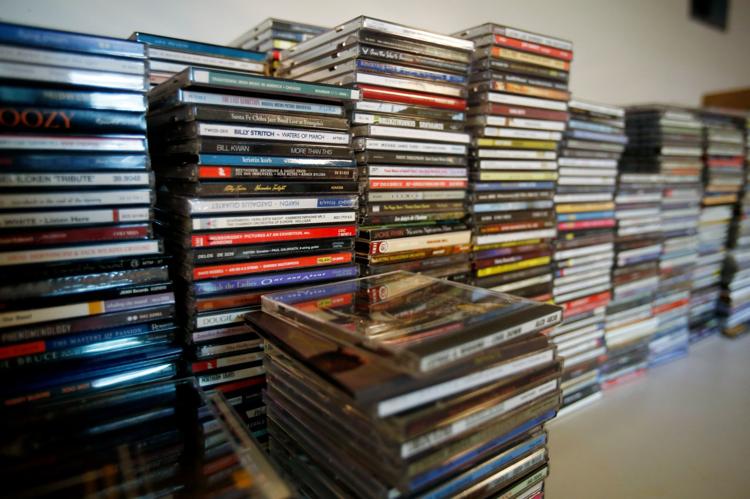 But, times are changing and physical media is going the way of the reel-to-reel. The music that once filled rooms at the radio station can now be stored on a hard-drives no bigger than a hardback book.