Sherri Cornett wishes she were two people. The Billings artist has so many interesting events on her calendar, it's impossible to be at all of them.
This is a great problem to have, and with the town growing and more people getting involved in the arts scene, Cornett saw an opportunity to bring creative people together. In July 2017, she formed Altitude 3123 with a handful of artistically-minded folks to promote events and foster collaboration and communication among creative people in Billings.
"So many different mediums are becoming more common: writers, poets, performing artists, aerialists, dancers, visual artists; it just pushed the envelope on how to collaborate and bring attention to how many young creatives are getting involved and making our community pretty attractive," Cornett said.
The collective has a membership that hovers around 30 and meets monthly to share successes, failures, and ideas for the future. By coming together, what initially felt like artists working in individual silos has resulted in more creative events and collaborations. "Members are flushing out what they want to do," Cornett said.
One of those creative sparks will ignite on Friday as part of ArtWalk, where several members of the collective will present <ENTER>Action, based on the theme of interaction between participating artists and the viewers.
The event takes place from 5 - 9 p.m. at 2905, an event space at 2905 Montana Ave. and is the first collective example of Altitude 3123's ability to encourage performances and events by local artists, writers, painters, actors, photographers, and aerialists.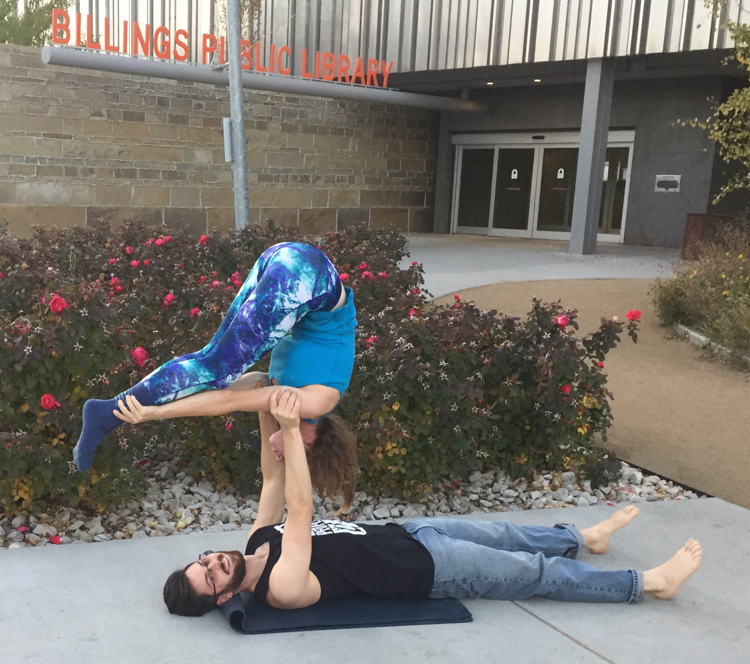 Aerialists and members of Billings Alternacirque, Alex and Emily Tyler will be performing semi-improvisational acrobatic flows, as well as playing an improvised game with members of the audience throughout the evening.
Billings artist Jon Lodge is teaming up with guitarist Alex Nauman to create what Lodge calls a "planned system of randomness." Together they are presenting "Attenuation," a site specific, sound/noise sculpture that disrupts expectations of the viewer's audio/visual experience through electronic signals.
In a more hands-on feature, artist Michelle Dyk will be encouraging viewers to explore collage art. Dyk, who recently returned from an artist residency in Orquevaux, France, will be showing some recent collage works while also hosting a collage station.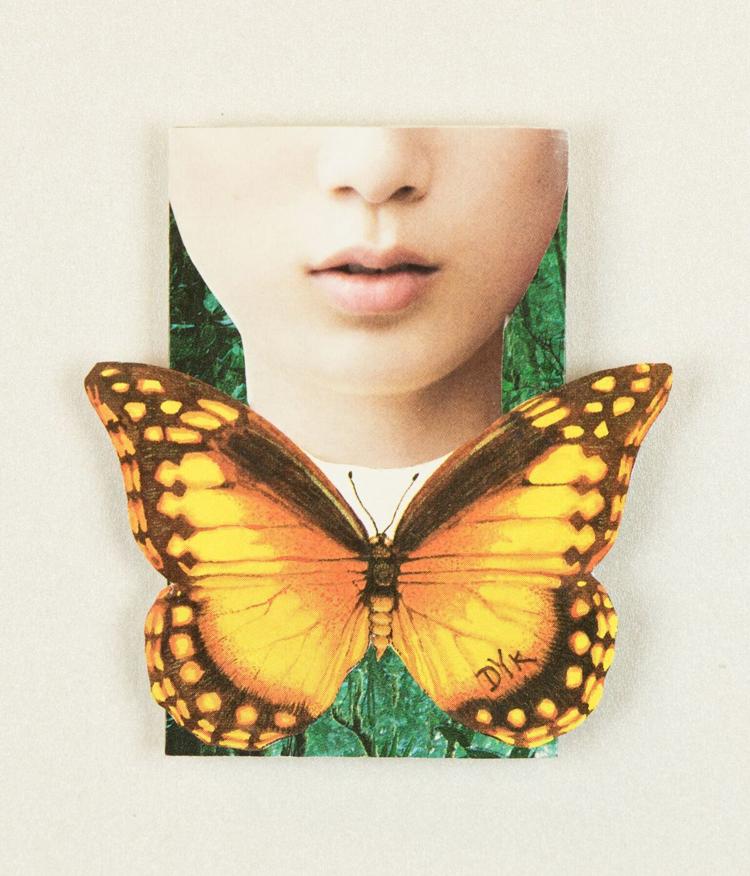 While in France, Dyk sharpened her skills, and she returned with more familiarity and experience with the material. "My pieces are a lot more seamless," she said. Looking at the body of Dyk's work, which includes a vast array of paintings and mixed-media pieces, her collages are some of the most whimsical. Flipping through the pages of magazines, Dyk looks for hard edges—objects that can be cut out easily, as well as visuals that will fit together to create a different meaning once they are paired together. 
Dyk describes the station as free-flowing. "Collage can be approached in many different ways, they will be able to explore at their own level," she said. Dyk describes collage as a giant puzzle. "You are finding the pieces as you go, when they come together and they click, you know." Materials will be provided and people are encouraged to tap into their creativity and make something of their own.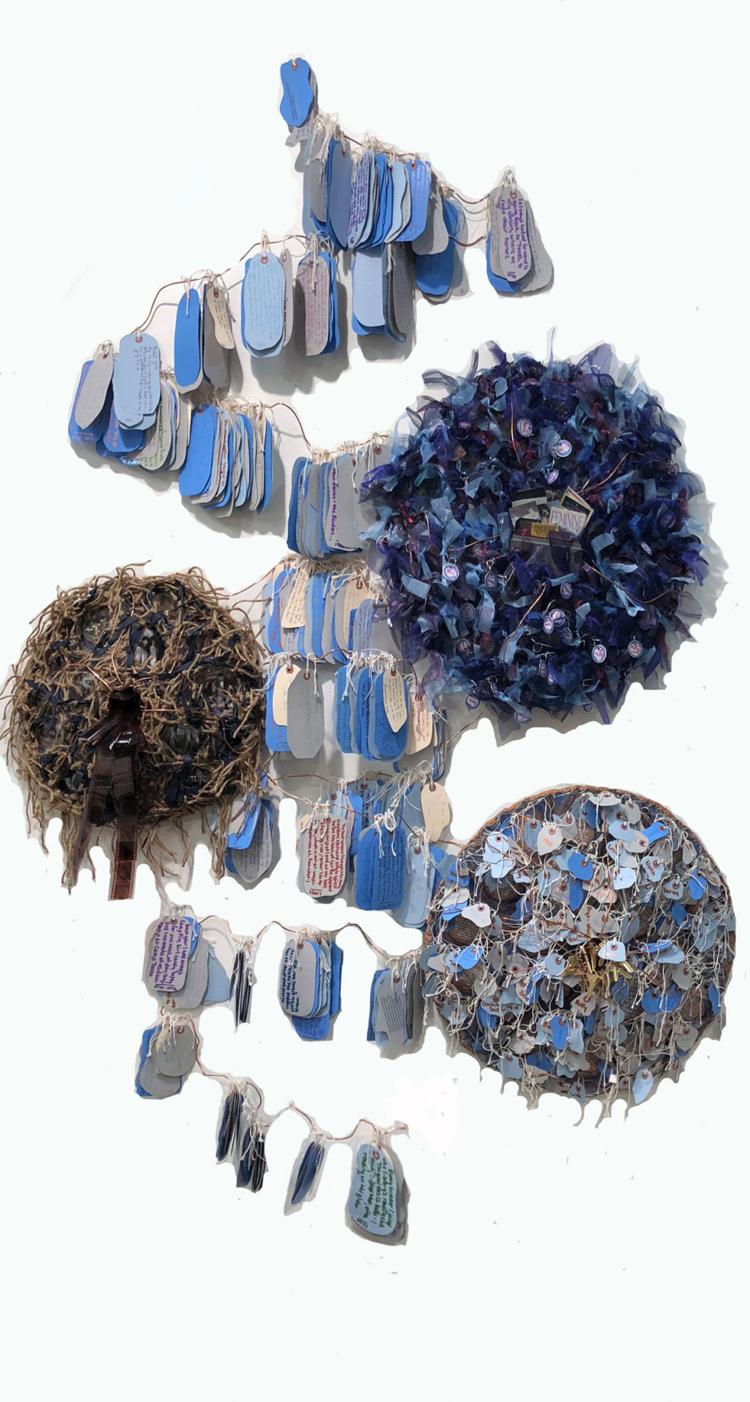 Sherri Cornett will be showing "What [(Is It) About My] Memory," which invites viewers to to peer into somas (neural cell bodies), each with a memory theme such as family, friends, home, adventures, books, and music. The exhibit is accompanied by cards on which previous visitors and Cornett have written down their own memories. 
Also themed around memories, Jane Waggoner Deschner will present an ongoing project titled "Remember Me," a collective narrative in found words and photographs. From obituaries, Deschner has gleaned much about the human condition and the pieces that are left to remember someone by, such as a photograph, nickname or a statement about a person from their obituary. She has been collecting such items and hand-embroidering text into photographs, merging memories.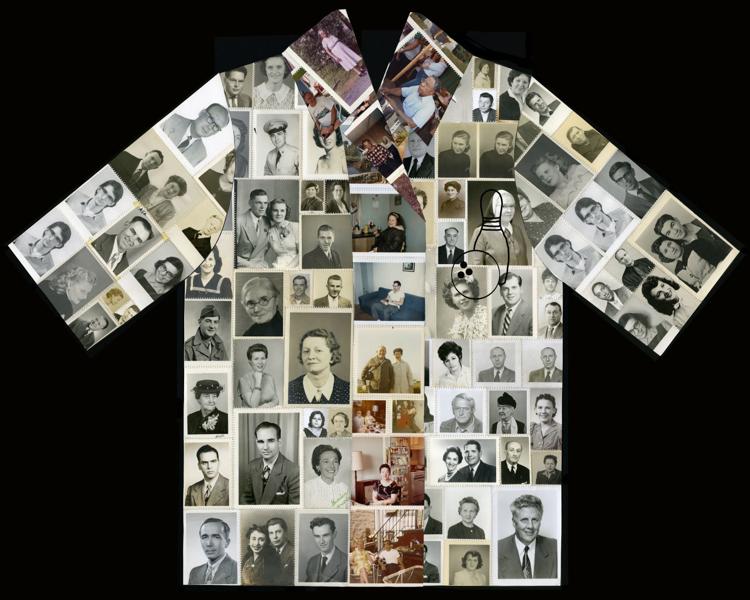 In an exhibition that spills outside of the bounds of 2905, Krista Leigh Pasini and Mike Pasini with Allison Kazmierski present "You Are Here 2018, a Mixed Media Mobile with Found Objects."
"The fun of this piece is that it was unplanned, unexpected and constructed in the moment from start to finish," said Krista Leigh Pasini in a press release. "Each stone, object and photo you see hanging are mutually inclusive, with each part keeping the whole in balance."
The piece was created with as little input as possible, according to the artists, who each gathered items for the installation. Kazmierski documented the process, while Mike Pasini oversaw building. "We set out to explore the underlying senses and creative intuition behind our roles in order to discover the similarities that influence and inspire them," said Leigh Pasini.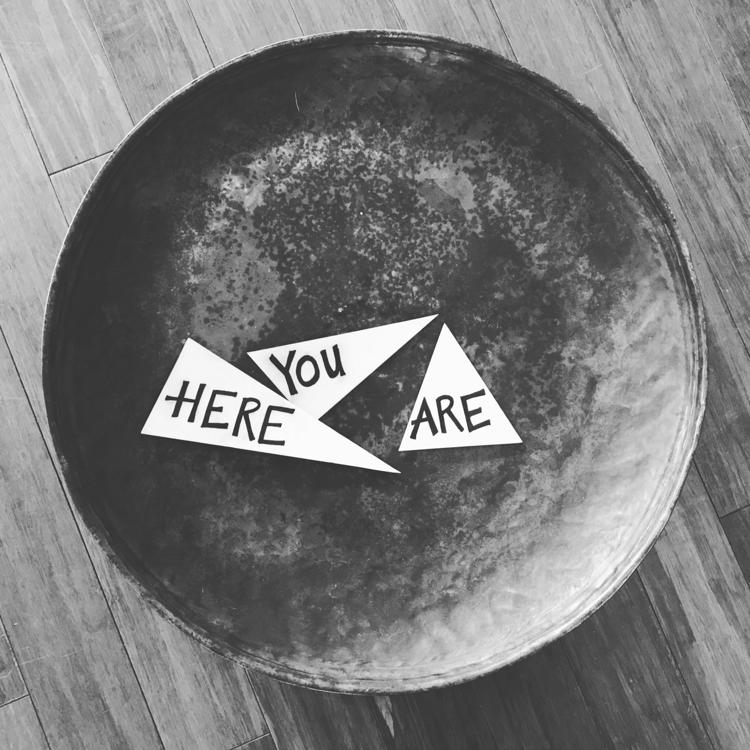 "You Are Here" is presented in tandem with two other pieces during the ArtWalk. "Field notes" are available at the Annex Coffeehouse & Bakery, 2601 Minnesota Ave., which will lead viewers with Leigh Pasini and guest artist Erica Gionfriddo for "interactive Field Testing at a site-specific location."
To Cornett, <ENTER>Action shows what is possible when people share their creative energy and open their minds to the ideas of others. "A true collaborative collective is a growing thing, and it should evolve," said Cornett. "We have a certain amount of interest in our own idea but we leave space for something we never thought about. These pieces together can create something really amazing."
Curious? Take it all in Friday during Artwalk at 2905 Montana Ave. 
Stay up-to-date on what's happening
Receive the latest in local entertainment news in your inbox weekly!