The Billings Symphony Orchestra & Chorale hosts its annual Holiday Pops concert featuring Diane Penning, known for her coloratura soprano range, on Saturday, Dec. 15 at the Alberta Bair Theater.
The concert begins at 7:30 p.m. and Concert Cues, an interactive pre-concert discussion with Tom Singer, begins at 6:45 p.m. 
Penning's voice is described as having "clear, free flying and of exciting timbre" and "thrilling…exquisite…with gorgeous top notes," according to a press release. 
Equally at home in classical repertoire and pops, Penning has performed with more than 30 orchestras around the country.
Penning has performed with the Battle Creek Symphony in Michigan and the Lafayette Symphony in Indiana, under the direction of Anne Harrigan, musical director for the Billings Billings Symphony Orchestra & Chorale and the Battle Creek Symphony Orchestra, as well as artistic director of the Music Center of South Central Michigan.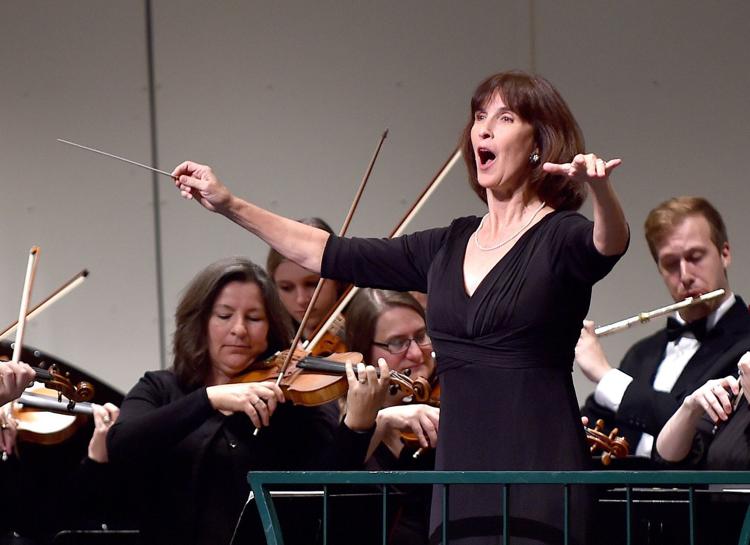 "Holiday orchestra concerts evoke a real sense of community, and each time I join an orchestra for a program like this, I feel like I'm grafted into another wonderful family," Penning said. "I tend to be an eclectic singer, crossing over from classical to pops, so holiday concerts are right up my alley."
When she was young, Penning would play records during the holiday like the Longines Symphonette recordings, Andy Williams' Christmas album, as well as Nat King Cole, Barbara Streisand, and Julie Andrews. "I gained an appreciation for all kinds of music listening to these records as a little girl."
Vocal selections include classic holiday songs, including "I Wonder as I Wander," "O Holy Night," and "Ave Maria," along with the ever popular "Let it Snow" and others.
Along with the Saturday evening performance, Penning and the Billings symphony will perform at Riverside Middle School on Friday, Dec. 14 at 7 p.m. This is a full orchestra performance and is free and open to the public.
Tickets ranging in price from $10 - $55 for Saturday's concert are available at billingssymphony.org, in person at 2721 Second Ave. No., Suite 350, or by phone at 406-252-3610.