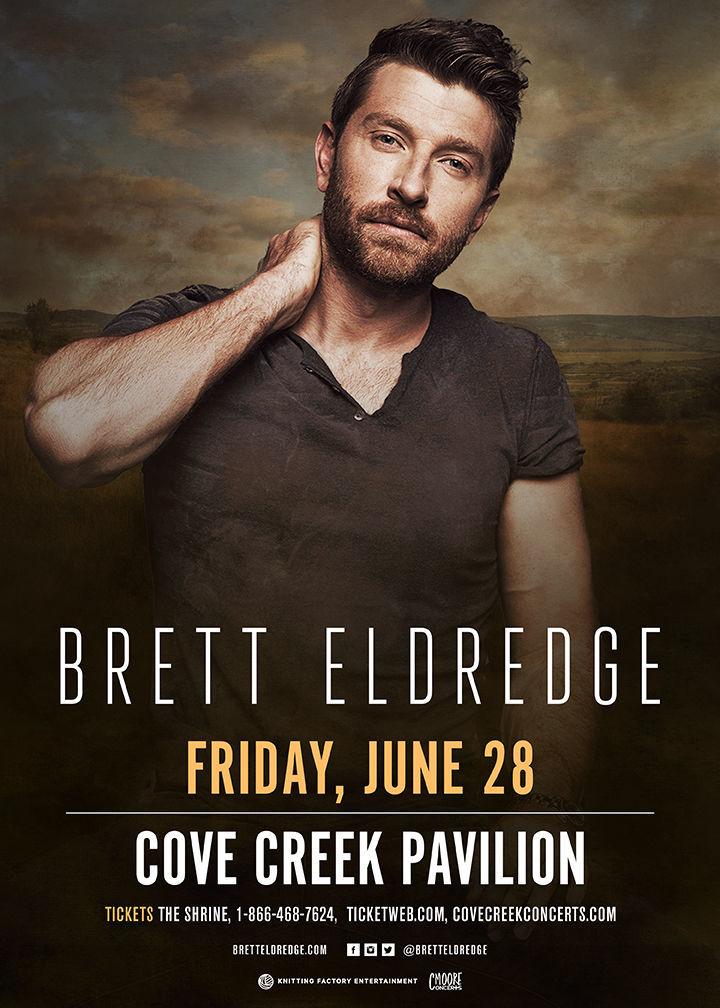 Nashville's Brett Eldredge is seven years into a career that is heating up country music with his passionate croon, and he's about to release a self-titled country record on Atlantic Records/Warner Music Nashville filled with "soul-searching lyrics and the raw, complex emotions Eldredge has always wanted to share," according to a press release. 
Eldredge will perform in Billings on June 28 at Cove Creek Pavilion, an outdoors event venue located at 5600 Central Ave. 
"I ventured out to make something that would really stand out among all my records," said 31-year-old Eldredge of his latest release. "I want it to be the one that everybody looks back on and says 'That was the big one.'"
Named CMA New Artist of the Year in 2014, Eldredge's first two records hit Billboard's country charts, and has six singles hit number one. On his latest tunes, his baritone voice "shines with casual confidence, and progressive country mixes freely with classic pop and soul."
Tickets go on sale Friday, costing $50 plus applicable fees, available at The Shrine (1125 Broadwater Ave.), by calling 866-468-7624 or online at www.covecreekconcerts.com.