Sophia Writesel celebrated turning 21 last year with her band's first gig. The cellist and classically trained vocalist, accompanied by her guitar teacher Dennis Nettiksimmons, debuted their broody rearrangements of popular music at Craft Local under the moniker, Sofia.
Not just another cover band, Sofia presents songs like Nirvana's "Heart-Shaped Box," "Black Hole Sun" by Soundgarden, and "Sunday Kind of Love" (in the style of Etta James) with an astounding vocal range and emotional intonation that brings some of her audience members to tears.
"You have to listen to it to really appreciate it," Writesel said. "It's not in-your-face easy to hear it. It's complex, and just really organic and raw, and I love it."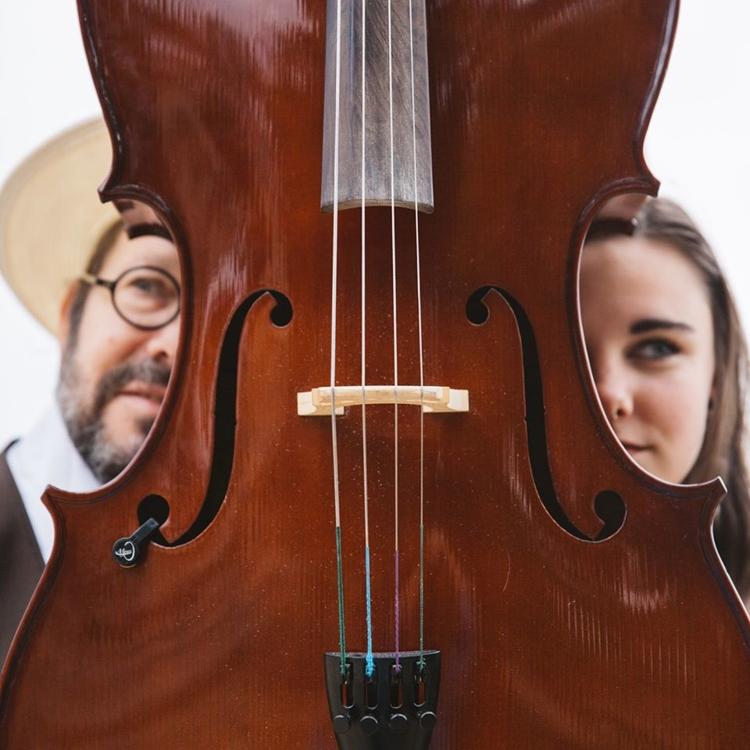 Nettiksimmons, who celebrates his 62nd birthday on Sunday, is a part-time lawyer who has been playing stringed instruments around Billings for decades. He met Writesel at Commons 1882 when he was performing and she was a member of the wait staff.
"There's a certain resonance between guitar and cello," said Nettiksimmons. "I can almost start crying. We've had people tell us they've had a strong emotional reaction."
Their song choices are mostly selected by Writesel. "Because we are different generations, she has brought songs to me. I want her to sing something that she feels strongly about."
From 17-year-old sensation Billie Eilish to Kings of Inconvenience, Nettiksimmons has a new repertoire of songs to perform. Yet, Writesel brings a wealth of classic music to the collaboration, as well. 
"She has big ears, so she brought 'Black Velvet,' or 'Turn the Page,' 'Horse with No Name' ..." Nettiksimmons said. "She knows all the stuff I grew up with, and all the stuff she's grown up with that I've never heard before."
To cover music, yet make it uniquely hers, Writesel typically selects songs in minor chords and puts heavy emphasis on the lyrical content. Nettiksimmons will help with arrangements, and they will add modulation to the cover, starting in one key and switching to another, and sing a capella. Their music incorporates solos and extended jams — something Writesel never tired on the cello before meeting Nettiksimmons.
Writesel plays bass lines, while Nettiksimmons plays melody, and she sings lead. "It's gotten a lot easier," she said. "I can do a lot more complex rhythms on the cello while singing on a different line."
There's one original song in the lineup so far, a "cheesy song about my boyfriend," Writesel described. 
"I'm really critical so it's hard for me to write, because I listen to such complex music. I know how I want it to sound but I don't know how to get there."
A musical lineage
Born and raised in Billings, Writesel, now age 22, is the middle child of three siblings. She can trace singing along her maternal line for generations, including her mother, Christine, who was in a band called FM in Boston, and her grandmother, Linda Fasching, a classically trained opera singer.
You have free articles remaining.
Fasching taught Writesel voice lessons for nearly a decade and brought her along to symphony concerts and enrolled her in voice competitions. She picked up cello in fourth grade and continued playing through high school, although she took a break from music after graduating.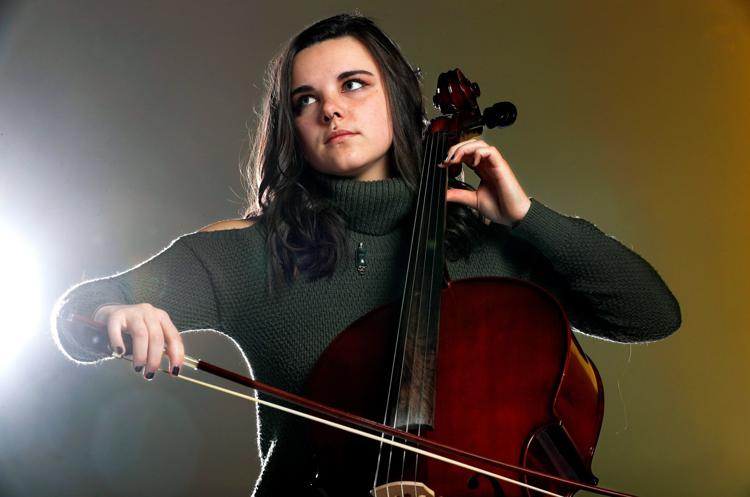 "I felt like I was wasting my lineage," she said. "I could just hear my ancestors, 'What are you doing? You need to do this.'"
Writesel describes music as a way to be whole, and said her purpose in life is to carry on the generations of music her family has been a part of.
"I can inflict emotions through singing, which is really weird for me to even say," Writesel said. "I just sing what feels good to me. It must feel good to other people."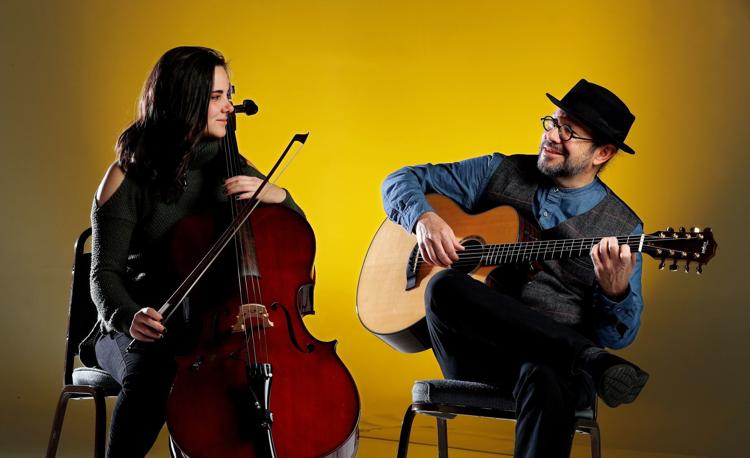 For Writesel, she selected the cello because it was the closest instrument to the harp, which she originally wanted to play. Her grandmother dissuaded her, in part because of her small stature, so they selected a stringed instrument.
"And the cello is the instrument that is most closely related to the voice, so it makes sense that I picked it up," she said.
Nettiksimmons has long wanted to pair cello and steel guitar, mirrored after world music and jazz fusion groups of the 1970s like Oregon and Paul Winter Consort.
"I love to harmonize, and I also like arranging things," Nettiksimmons said. "I particularly like taking songs that people know and putting my own spin on them," something that closely aligns with traditions of jazz.
This project is unlike anything Nettiksimmons has done. He's long been involved in the music scene in Billings, including in bands like Battlestar Kramden and the Barn Cats. Currently he plays guitar in the funky Brickhouse Band, bass in Hot Rod Todd and the Sharks, and performs occasionally in various jazz groups.
"I have more experience musically, but Sophia has an amazing ear. She's never studied improvisation, and yet she takes solos on much of what we do. So in this partnership, I try to pass on some music theory stuff, but she is so naturally musical that she doesn't need music theory to function at the level she's functioning at."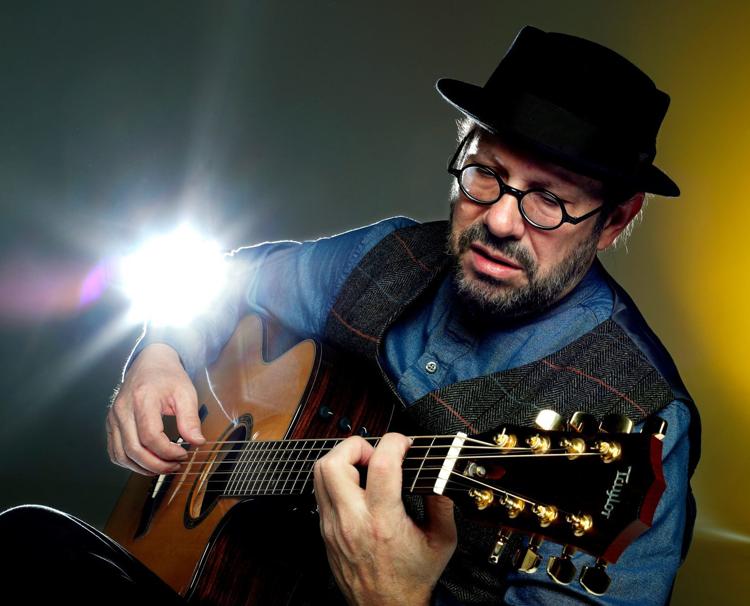 Writesel is in her second year of college and is undecided on a major. "All I really want to do is music," she said, though she's hesitant to pursue a music degree. "Music doesn't really pay off the debt unless you get real lucky ... Who's going to pick me up here? I just do it because I love to do it."
For that birthday gig a year ago, Writesel was surprised to get paid. "I'm like, we're getting paid to do this? What?!"
That payment, she said, is a bonus. "Music is something I'm supposed to be doing. My heart just loves it."
"Sophia has this kind of quality that you can't put your finger on that makes her connect with people," Nettiksimmons said. "It's just raw talent. The sky's the limit."
Catch Sofia at Barjons during the Dec. 6 ArtWalk, where Nettiksimmons and Writesel will be performing holiday tunes from 6 – 8 p.m., and they'll perform a couple sets of their rearrangements on Dec. 13 at Wild Ginger. They return to Craft Local on Jan 24.