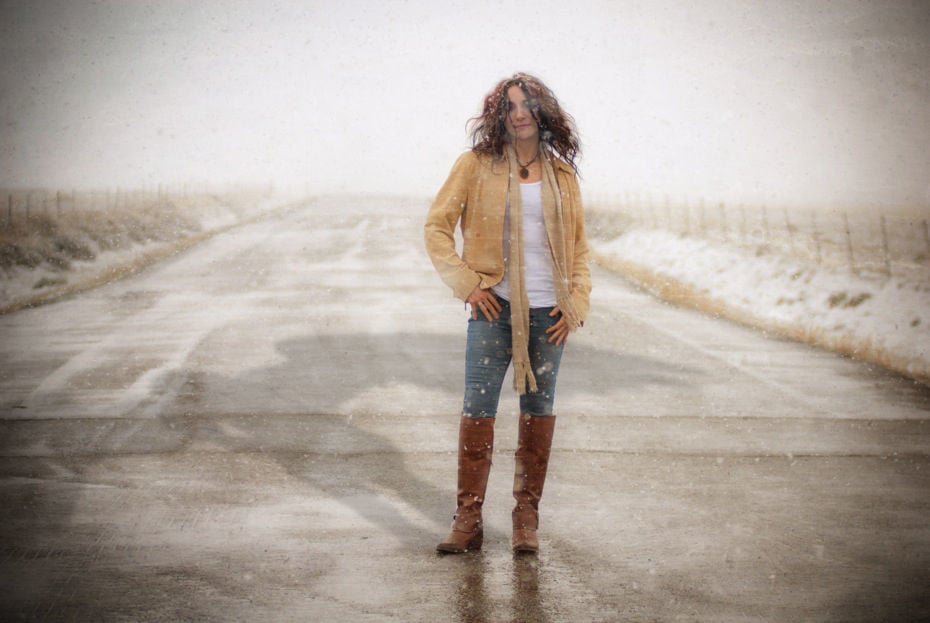 The first time Danielle Egnew recalls talking to an angel she was 2-years-old.
"I honest-to-god thought that everybody talked to angels," said Egnew. "I really did."
It wasn't until she was 17 that Egnew realized her experience was unique. 
Egnew's communion with angels is the subject of a new documentary series, "The Road Angel," which was just awarded $50,000 from the Montana Governor's office as part of the Big Sky Film Grant Awards.
The grant is part of $500,000 given this year to feature film, television and documentary productions that will be filmed in Montana.
"Montana is meant for the big screen, and these productions will highlight unique stories in which Montana becomes a supporting character," Gov. Steve Bullock said in a press release.
Grant funds are required to be spent in Montana, part of a push by the Governor's office to grow Montana's film industry. In May, Bullock signed into law the Montana Economic Industry Advancement Act, providing a tax credit for film productions made in Montana that took effect July 1.
"We're still gobsmacked in awe," Egnew said, "and so grateful that we were awarded this."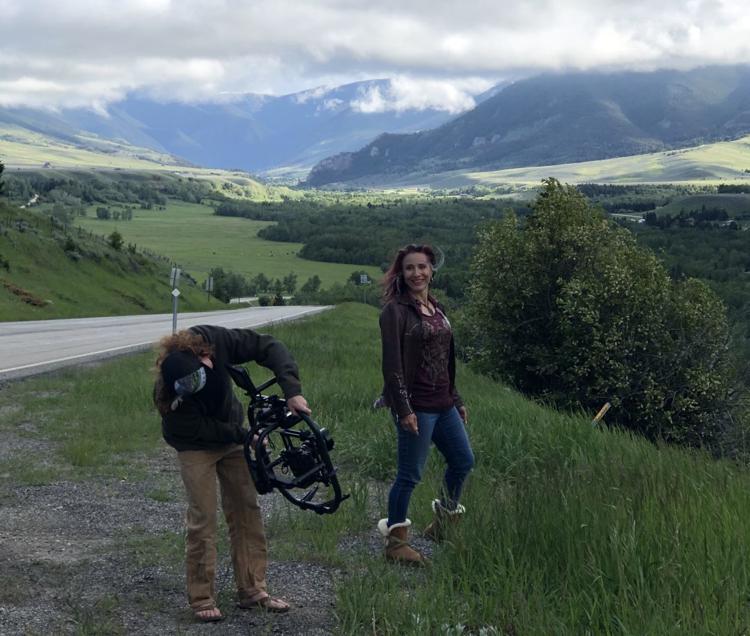 The documentary received the top award in the resident filmmaker category that included five other projects. "Return," a documentary by Billings filmmakers Stan Parker and Peter Tolton, picked up $10,000 for their work focused on the father-son duo of Jim Markel, Sr. and Jim Markel, Jr. as they travel through Vietnam to re-visit the places Jim Sr. was stationed during the war. "When They Were Here," a documentary on missing and murdered indigenous women across Montana, picked up a $15,000 grant. Ivy MacDonald and Ivan MacDonald, a brother and sister filmmaking team, are working with Billings-based filmmaker Jessica Jane Hart on the project.
When complete, "The Road Angel" will unfold in eight episodes filmed in several Montana communities, including Butte, Choteau, Ekalaka, Pryor, Bridger, and Bighorn Canyon. A pilot episode set in Red Lodge has just been completed.
"We are headed to a lot of these off-the-beaten-road towns to help out," said Egnew, whose show centers on her discussions with community members, their angels, and her exploration of energetic areas, old buildings, and spirits that may linger. "Those are the ones that have been forgotten by industry, by the world a lot of times, and there are amazing people there."
"We are interested in going through the areas of the U.S. that don't get threaded together by the interstate system," added producer Mary Erickson.
Egnew and Erickson are co-producing the show, with production support from Melissa Scianna, who operated Vintage Apothecary in Billings until moving the store to Bridger. They have a film crew of three, and Egnew and Erickson have been working on the show concept for the past two years.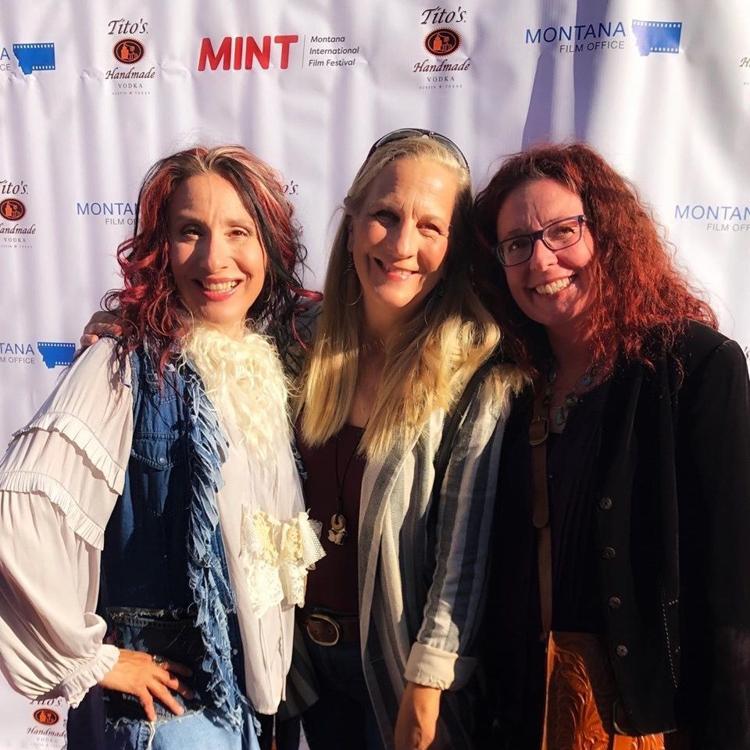 Raising consciousness
The women have similar backgrounds, being born in Billings, living for many years in L.A., and returning to Montana later in life. They met at Barjon's, Billings' spiritual hub, where Egnew gives readings. That day, she had an opening.
"I said, heck. I'll just take it and see for myself," Erickson described. "We had a lovely session, and more than the information, I felt like my world expanded after talking with her. My way of looking at things expanded, and I really appreciated that."
Erickson has her own spiritual practice as well, working as a mystic. She shares similar viewpoints as Egnew, but spent several years vetting her before committing to working together.
"Before I built a show around her, I wanted to ensure she had the integrity I thought she had. I wanted to see it for myself."
Erickson had good reason to be skeptical. Her father was a preacher, and not the most scrupulous kind, she described.
"He was corrupt in a lot of ways," Erickson said. "I got to see through my father's spiritual leadership the importance of being an accountable person. I saw at an early age what damage exploitation of that position can do."
Erickson said she's grateful to her father, now. "He gave me an idea of what to look out for."
Though Erickson now lives in Portland, she runs the production company Rebelle Entertainment and Media, based in Los Angeles and Billings. She works in the studio system in L.A. and has worked at Universal Pictures.
"All the while that I worked there, it became more and more clear to me how much Hollywood influences cultural consciousness and how little responsibility Hollywood takes for how they're shaping humanity," Erickson said.
Interfacing with Hollywood inspired Erickson to create "content than could be nourishing."
"I didn't want it to be small-tier TV feel-good stuff; I wanted it to be true, but also about humanity. We are capable of so much."
Partnering with Egnew to develop "The Road Angel," Erickson said she realized she had a telegenic and charismatic star.
"People like her used to be in the temples in ancient days; they used to be revered."
Erickson said it felt very natural to put Egnew in a documentary project. She describes the show as sophisticated and focused on community, history, science, and culture – similar to Anthony Bourdain's "Parts Unknown" with a supernatural twist.
"The history and sacredness of place and bringing this perspective … Montana is really heaven on earth in so many ways, so it's perfect to celebrate that and elevate it past the cheesy tabloid level that people like her get typecast in."
Erickson and Egnew aren't alone in their beliefs. An Associated Press poll from 2011 suggested 77 percent of Americans believe in angels. That percentage dipped five points in a 2014 Gallup poll.
Happy medium
Egnew said she "came out of the psychic closet" in 2004, something she had struggled with for years. Her life in L.A. was centered on music, but she knew she needed to embrace this part of herself.
"That was way harder for me to let people know that I had this ability, way harder for me than telling people I was gay in 1991 with my first record deal."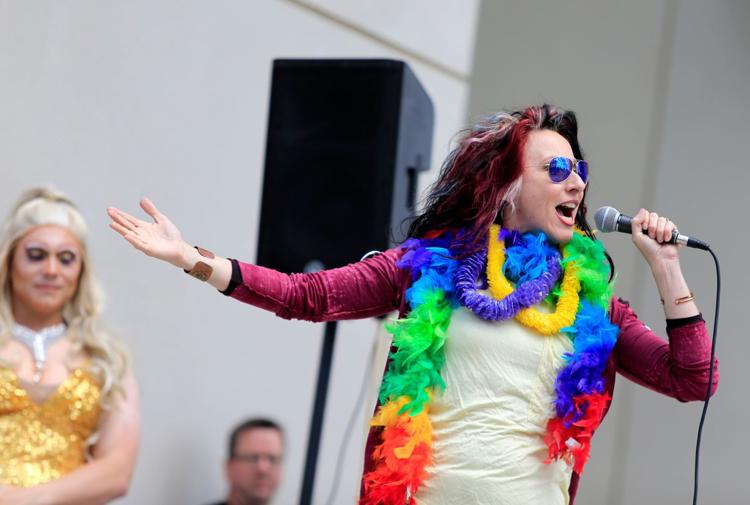 Egnew has lived her life in the public eye, fronting the popular '90s all-female rock group Pope Jane, as well as her solo musical career in L.A. She returned to Billings in the early 2000s, has been a guest pastor at several Billings churches, and also ran for Billings Mayor in 2017.
It wasn't until her music career "T-boned," as Egnew described it, that she focused on her psychic abilities.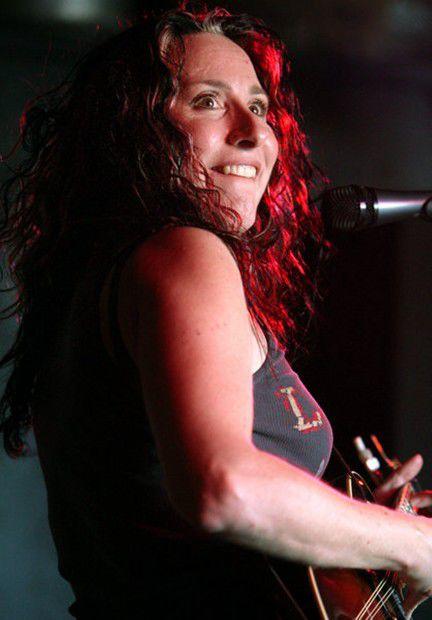 "It was a point of background noise — it still is," Egnew said. "It just runs all the time. There's always spirits talking, there's always angels talking, there's always a waterfall of information on my head. At a young age I learned to put it in the background. I never tuned it out — it was one of my senses — but I put it in the background."
Raised in a religious home, Egnew was afraid of being labeled an occultist.
"I knew this was not an evil aptitude. You know the difference very clearly between an angel and a demon. Trust me, there is no missing that one."
Fearful of what people would think, Egnew kept these abilities to herself. "It was such a personal part of me. I could handle people not liking my music, I could handle record execs telling me I needed a boob job, I could even handle being called too old for the industry, even though that was a blow. What I could not handle was having someone make fun of this incredibly foundational part of me. So I just didn't tell anybody."
At her lowest, crying in her bathroom in L.A., Egnew said she heard a voice replying to her question: "Are you happy now?"
The reply: "Why would I be happy if you aren't happy?"
"I realized I hadn't been happy for a long time. I'd been hiding who I am for a long time."
Now, Egnew has a practice with clients who call for appointments from around the world. "People in India, France, Norway, Australia, Canada — they have the same fears that we do. They have the same core questions that we do."
Egnew believes if people knew how much they had in common, they would get along better. "We still struggle with the same sense of being relevant, of whether or not we are bringing our fullest potential into the world, whether or not we will ever get past a survival mode ... these are things that are persisting problems from people all over the world."
For Egnew, "The Road Angel" is her chance to help even more people. "I am a people junkie," she said. "I honest to god love people. I believe in people, I believe in the world, and I'm lucky that I get a chance to talk to beings that aren't human."
Throughout their interactions, Erickson said Egnew inspired her. "She goes into the darkest places and she carries this torch, this heart light. She isn't afraid of the dark stuff, and she isn't doing it to get a thrill. She's doing it to bring a light."
Stay up-to-date on what's happening
Receive the latest in local entertainment news in your inbox weekly!