Showtimes for movies playing July 5 - 11 at the Babcock Theater, 2810 Second Ave. N., and Art House Cinema and Pub, 109 N. 30th St. are listed below. For all tickets and showtimes, visit www.arthousebillings.com or call (406) 601-1241.
TOY STORY 4 (G) continues at the Babcock. Woody (voice of Tom Hanks) has always been confident about his place in the world, and his priority is taking care of his kid, whether that's Andy or Bonnie. So when Bonnie's beloved new craft-project-turned-toy, Forky (voice of Tony Hale), declares himself as "trash" and not a toy, Woody takes it upon himself to show Forky why he should embrace being a toy. But when Bonnie takes the whole gang on her family's road trip excursion, Woody ends up on an unexpected detour that includes a reunion with his long-lost friend Bo Peep (voice of Annie Potts). After years of being on her own, Bo finds that her adventurous spirit and life on the road belie her delicate porcelain exterior. As Woody and Bo realize they're worlds apart when it comes to life as a toy, they soon come to find that's the least of their worries.
FRAMING JOHN DELOREAN (NR) continues at Art House on Friday. Framing John DeLorean recounts the extraordinary life and legend of the controversial automaker, tracing his meteoric rise through the ranks of General Motors, his obsessive quest to build a sports car that would conquer the world, and his shocking fall from grace on charges of cocaine trafficking. Interweaving a treasure trove of archival footage with dramatic vignettes starring Alec Baldwin, "Framing John DeLorean" is a gripping look at a man who gambled everything in his pursuit of the American Dream.
You have free articles remaining.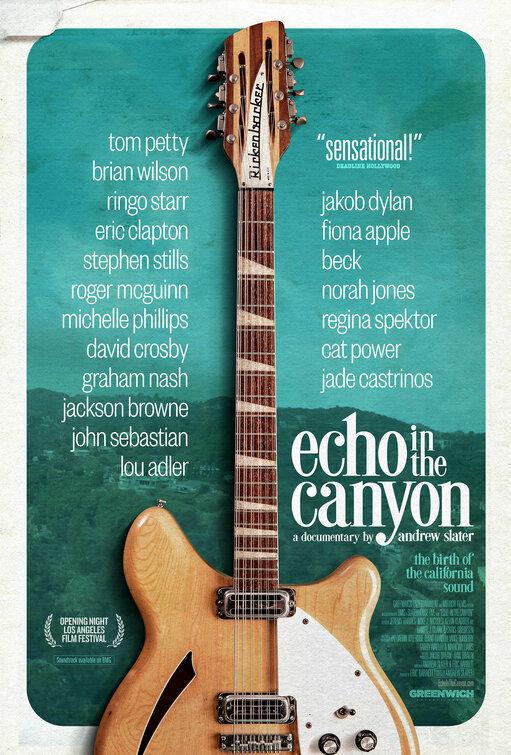 Opening Friday at Art House, ECHO IN THE CANYON celebrates the explosion of popular music that came out of LA's Laurel Canyon in the mid-60s as folk went electric and The Byrds, The Beach Boys, Buffalo Springfield, and The Mamas and the Papas gave birth to the California Sound. It was a moment (1965 to 1967) when bands came to LA to emulate The Beatles and Laurel Canyon emerged as a hotbed of creativity and collaboration for a new generation of musicians who would soon put an indelible stamp on the history of American popular music. Featuring Jakob Dylan, the film explores the beginnings of the Laurel Canyon music scene. Dylan uncovers never-before-heard personal details behind the bands and their songs and shows how that music continues to inspire today. "Echo in the Canyon" contains candid conversations and performances with Brian Wilson, Ringo Starr, Michelle Phillips, Eric Clapton, Stephen Stills, David Crosby, Graham Nash, Roger McGuinn, and Jackson Browne as well as contemporary musicians they influenced such as Tom Petty (in his very last film interview), Beck, Fiona Apple, Cat Power, Regina Spektor, and Norah Jones.