Venture into a post-apocalyptic world with a free copy of the 2019 Big Read book selection: "Station Eleven," by Emily St. Jonn Mandel. 
Mandel centers her novel on a travelling symphony that roams the mid-western U.S. following a pandemic flu that destroys 99 percent of humanity. They perform music and Shakespearean plays for the remaining civilizations while focusing on survival.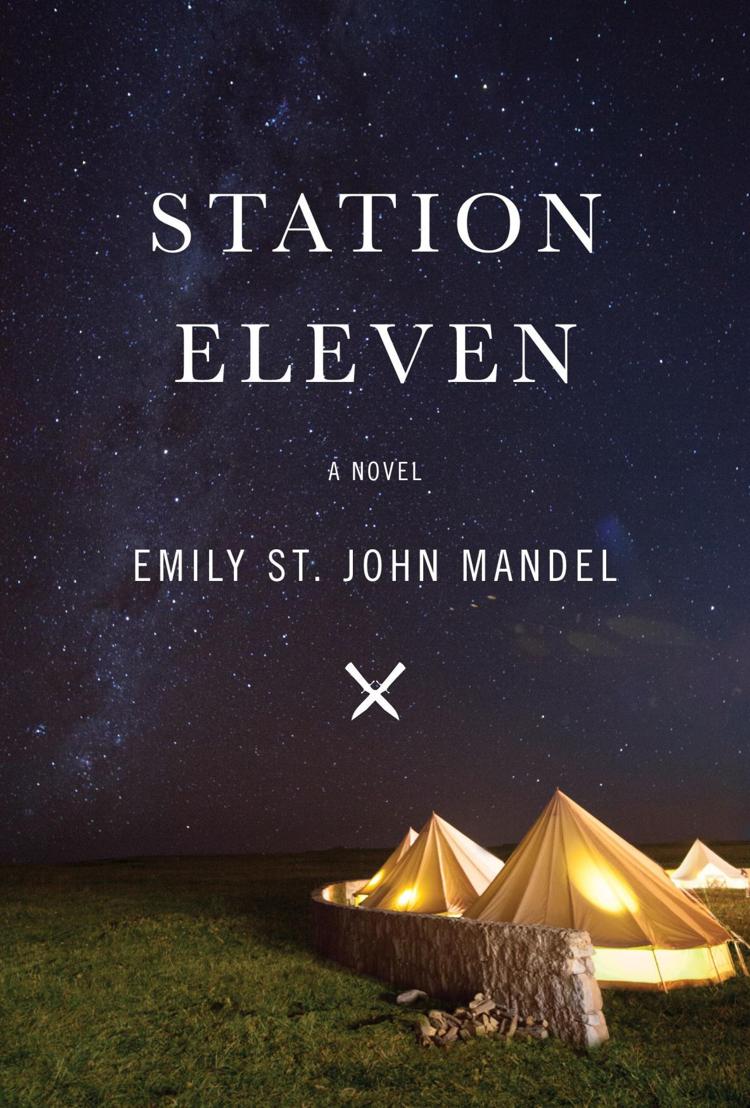 Billings is one of 79 communities across the country taking part in the National Endowment for the Arts Big Read, which kicks off locally in mid-January. 
Billings residents may pick up a free copy of "Station 11" at the MSUB Library, Billings Public Library, or This House of Books (224 N Broadway) and sign up for a book discussion group, held across the next two months and lead by community members.
In addition, a series of lectures, films, art exhibits, and panel discussions will take place, all free and open to the public. 
With the exception of book discussion groups, which are at various dates and locations, all events will be held on Tuesday and Thursday evenings at the Language Arts building at Montana State University Billings (it's the tallest brick building on campus, south of Rimrock Road and west of Petro Hall and the dormitories). Parking on campus is free after 5 p.m.
Events were made possible with a $15,000 grant from the NEA, the most the Writer's Voice has received in nearly a decade of hosting Big Reads.
Jan. 17
Art exhibition opening: This Vibrant, Tarnished World, 5 -8 p.m., Northcutt Steele Gallery in the LA building, first floor (on display through February 21).
Jan. 22
Artist's talk: Jennifer Eli French and Northcutt Steele Gallery interim director Sherri Cornett discuss French's art installation, "This Vibrant, Tarnished World," 6:30 p.m. at the gallery, first floor of the LA building. 
Jan 24
Film: "Fahrenheit 451," based on the dystopian novel by American writer Ray Bradbury. In a future society where books are banned and burned, a fireman begins to read in secret and discovers an underground rebellion committed to protecting literature. 6:30 p.m. in LA Room 205.
Jan. 29
Panel discussion: The Things We Keep, led by MSUB faculty and staff as well as guest speakers. 6:30 p.m. in LA Room 205.
You have free articles remaining.
Jan. 31
Film: "Soylent Green," the sci-fi cult classic starring Charlton Heston. In a densely overpopulated, starving New York City of the future, NYPD detective Robert Thorn (Heston) investigates the murder of an executive at rations manufacturer Soylent Corporation. 6:30 p.m. in LA Room 205.
Feb. 5
Panel discussion: The Traveling Symphony, lead by MSUB faculty and staff as well as guest speakers. 6:30 p.m. in LA Room 205.
Feb. 7
Book discussion: MSUB English majors from professor Tom Nurmi's Introduction to Literature class will lead two book discussions about Station Eleven. 11 a.m. - 12 p.m. in the MSUB Library.
Film: "Brazil," the 1985 dystopian science fiction film by Terry Gilliam. Low-level bureaucrat Sam Lowry (Jonathan Pryce) escapes the monotony of his day-to-day life through a recurring daydream of himself as a virtuous hero saving a beautiful damsel. 6:30 p.m. in LA Room 205.
Feb. 12
Lecture: The Graphic Novel, a discussion with Billings Public Library Director Gavin Wjolter, 6:30 p.m. in LA Room 205.
Feb. 21
Film: "Children of Men," a 2006 British-American dystopian thriller film. When infertility threatens mankind with extinction and the last child born has perished, a disillusioned bureaucrat (Clive Owen) becomes the unlikely champion in the fight for the survival of Earth's population. 6:30 p.m. in LA Room 205.
Feb. 19
Panel discussion: A Handmaid's Tale: Women in Post-Apocalyptic Literature, lead by MSUB faculty and staff as well as guest speakers. 6:30 p.m. in LA Room 205.
Feb 28
Film: "The Road," the 2009 post-apocalyptic film directed by John Hillcoat and written by Joe Penhall. A man (Viggo Mortensen) and his young son (Kodi Smit-McPhee) wander through America, a grim and grey shadow of itself after a catastrophe, trying to keep the dream of civilization alive. 6:30 p.m. in LA Room 205.