Tippet Rise hosting online festival 
From April 16 through 18 Tippet Rise Art Center will host the first of two three-day virtual festivals, "Tippet Rise on Tour: Spring Festival," which will offer the premieres of 10 short films featuring musical performances, poetry readings, and conversations. The second virtual festival, Tippet Rise on Tour: Summer Festival, will take place in August.
Each day of the festival will begin with a 5:30 p.m. with live "backstage" gathering of musicians and audience members via Zoom. Tippet Rise Artistic Advisor Pedja Mužijević along with the art center's co-founders Cathy and Peter Halstead will host the informal conversations, which will include a Q&A component. The Zoom gatherings will be followed by the films each evening at 6 p.m.
The festival will launch online on tippetrise.org/virtual-events Friday, April 16 and run through Sunday, April 18. Admission to the online festival is free and is open to everyone.
YAM's SummerFair will be on the green at MSU-Billings
The Yellowstone Art Museum will hold SummerFair 2021, their annual arts and crafts festival, outdoors at Montana State University Billings. SummerFair 2021 is set for Friday, June 25, 4 to 8 p.m., Saturday, June 26, 10 a.m. to 7 p.m., and Sunday June 27, 10 a.m. to 4 p.m.
YAM's Executive Director, Bryan W. Knicely states, "Due to some extraordinary circumstances, we had to move locations to provide better access to our vendors and patrons. We know this venue change will only expand the collaborations with SummerFair and other Billings Cultural Partnership member organizations into a much larger cultural weekend."
SummerFair, now in its 43rd year, is one of the most anticipated arts and crafts festivals in the region, featuring artisans from across the country. Artist booths at SummerFair include painting, pottery, art from nature, glass, wood, metal, fiber art, photography, body products, locally make products, and artisan foods. SummerFair is a great place to find that unique gift for yourself or someone special while supporting artists and the Billings Community.
The YAM is currently accepting applications for vendors and food trucks. The deadline for vendors to apply is Friday, April 30, 2021. The application for vendors, food truck contract and more information can be found at https://www.artmuseum.org/engage/summerfair/.
BSO & Chorale features Concertmaster David Kim
The Billings Symphony Orchestra & Chorale proudly presents The New World featuring Philadelphia Orchestra Concertmaster, David Kim performing Beethoven's Violin Concerto followed by Dvorak's Symphony No. 9 (from the New World).
The New World takes place on Saturday, April 24 at 2 p.m. and 7:30 p.m. and on Sunday, April 25 at 2 p.m. at the Lockwood Performing Arts Center. Masks must be worn while in attendance. For those who do not feel comfortable attending in person, a live-stream option is available for the Saturday 7:30 p.m. performance for $10. It will also be available on-demand after the live-stream performance for $10. Doors open one hour before each scheduled performance. A pre-recorded Concert Cues will play at 6:40 p.m. and 1:10 p.m. before each scheduled in-person concert and will play the week prior on Facebook. For the live-stream, Concert Cues will begin at 7:10 p.m. All tickets are available at billingssymphony.org.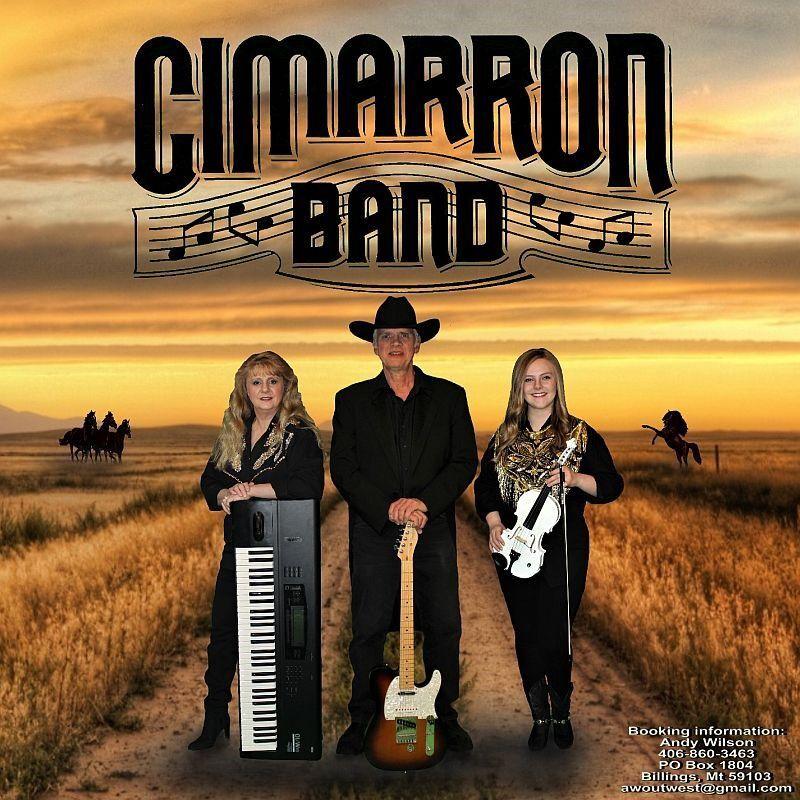 Live performances by Cimarron Band
Cimarron Band to perform at the High Horse Saloon, 3953 Montana Avenue in Billings. Show times are Friday, April 16 and Saturday, April 17, 2021 from 9 p.m. to 1 a.m.
Cimarron Band to perform at the Moose Lodge, 131 Calhoun Lane in Billings. Show time is Tuesday, April 20, from 7 p.m. to 10 p.m. There is no cover charge and the event is open to the public.
2021 Juried Student Exhibition opens at MSUB
The 2021 Juried Student Exhibition is now open in the Northcutt Steele Gallery on the campus of Montana State University Billings. The exhibition will be on display until Sept. 16, and is currently open to the public. The public reception has been postponed until further notice.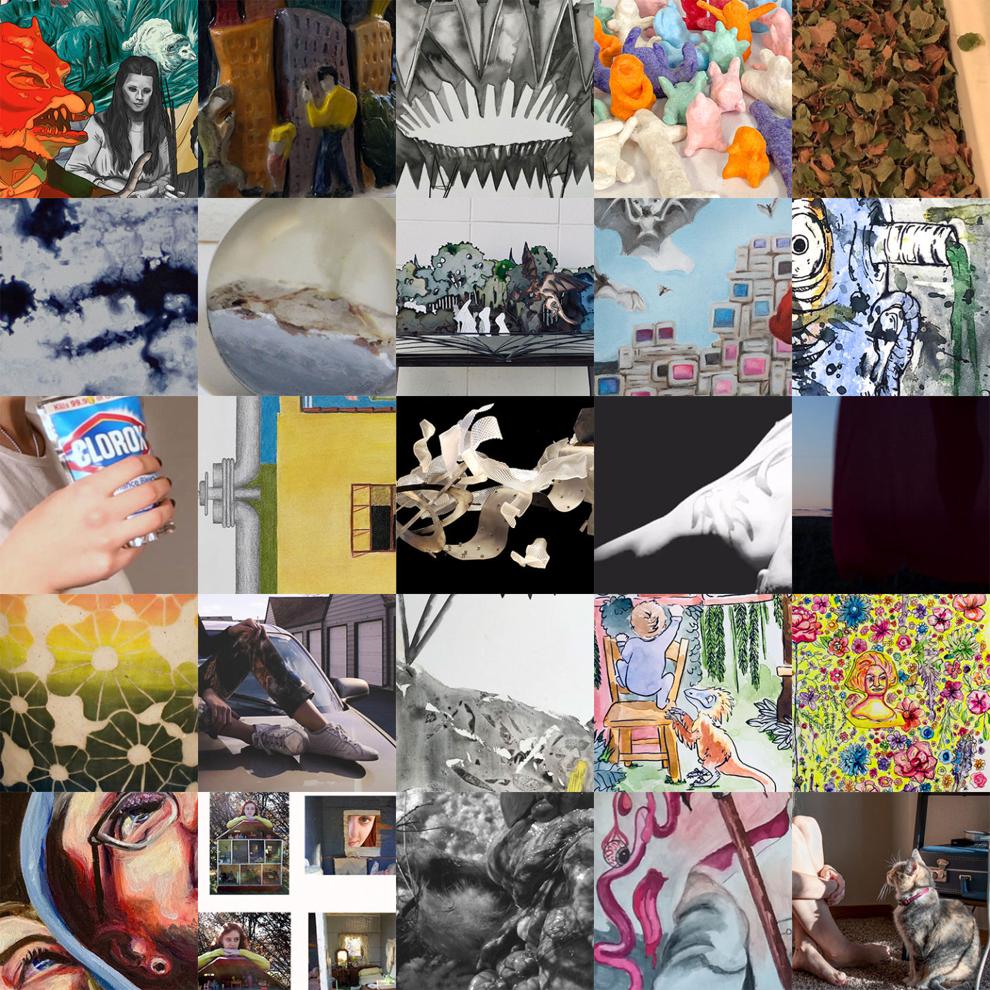 The exhibiting artists chosen for inclusion: Terrin Bisel, Isabelle Carroll, Shannon Davids, Courtney Dickerson, Chloe Fields, Liz Fisher, Hannah Harsha, Vince Long, Elizabeth May, Heather Oltrogge, Daphne Picard, Terri Porta, Olivia Ruesch, Angel Shandy, Morgan Syring, and Julia Torna.
The Northcutt Steele Gallery is on the first floor of the Liberal Arts building on the Montana State University Billings campus. The gallery is open Monday through Friday from 8 a.m. to 4 p.m., and by appointment. Visitors to the gallery are to maintain social distancing and wear a mask to protect the hive. Additional photos available on Box: https://msubillings.box.com/s/f691eh3gk3p5dbdc1ng7x93dgul6h3v5.
Celebrate Cinco de Mayo during a beer tour at Old Chicago
Cinco de Mayo is coming up, and Old Chicago Pizza & Taproom is having a fiesta in honor of the festive day. Now through May 9, the award-winning pizza brand is hosting a Cinco de Mayo Mini Tour, featuring these beers: Corona, Modelo Especial, Epic Los Locos, Modelo Negra, Ska Paloma Logger, Lime Wedge Smile and more.
50th Big Sky Corvette Meet begins May 28
The Glass Reunion Corvette Club of Billings is hosting the 50th State Meet in Billings on May 28-30, 2021. Over 100 Corvettes from several states are expected to attend and participate. Public events will be held at MetraPark including a "Show and Shine" on the morning of May 29 and SCAA Autocross racing on the morning of May 30. Both events are free to the public and attendees can vote for the best car at the "Show and Shine".
A rally around Billings on Saturday and a fun-drive to Red Lodge on Sunday will highlight the 50th event and conclude with an awards banquet on Sunday evening. More information can be obtained on the club website: glassreunioncorvetteclub.com
Laney Lou and the Bird Dogs headlines Red Oxx show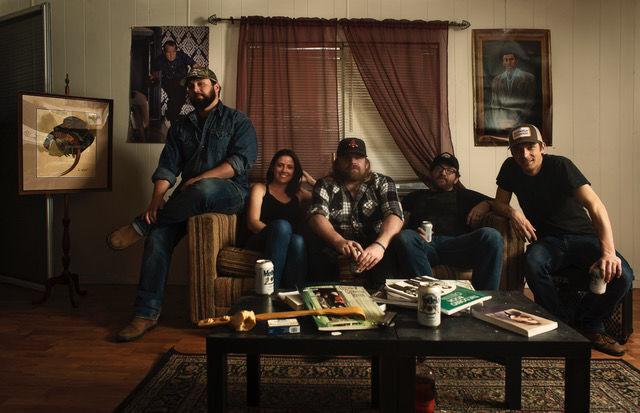 Laney Lou and the Bird Dogs, Them Coulee Boys are set for Red Oxx Events Lawn on Saturday, June 26 at 6 p.m. Doors open at 5 p.m. Tickets are $25.
Laney Lou and the Bird Dogs are an energetic Americana-folk band that infuses four-part harmonies, engaging songwriting, and rock-n-roll drive into a modern approach to traditional folk music. Laney Lou and the Bird Dogs consists of Lena (Laney) Schiffer on vocals/guitar/percussion, Matt Demarais on vocals/banjo/dobro, Ethan Demarais on bass, Brian Kassay on fiddle/mandolin/harmonica, and Josh Moore on vocals/guitar.
Tickets available at thepubstation.com, Pub Station Taproom (2502 First Avenue North), by calling 919-653–0443, or day-of-show at the Red Oxx gate.
Monsters of Rock take over Red Oxx lawn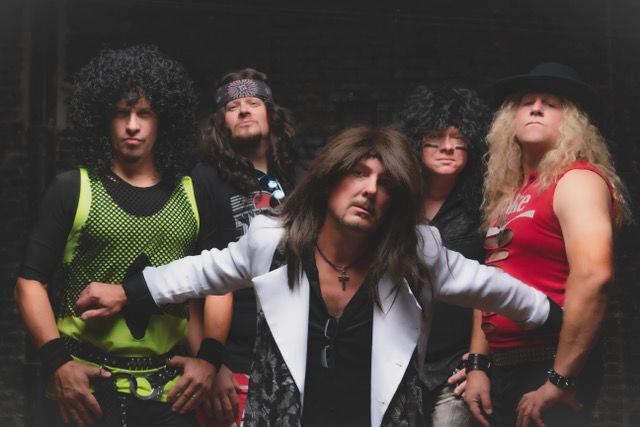 Monsters of Rock Tribute featuring Kicking Karma, Escape-Celebrating the Music of Journey will play the Red Oxx Events Lawn at 324 North 13th Street on Saturday, Aug. 21.
The 6 p.m. show is all ages and goes on rain or shine. Tickets are $29.50.
Monsters of Rock Tribute featuring Kicking Karma is a big hair, denim, leather and spandex trip back in time when '80s hair metal ruled the airwaves. Join in the spirit of the event by dressing up with the band in your best rocker wear. The more audience participation the better.
Escape-Celebrating the Music of Journey is a Billings-based celebration of the music of Journey.
Columbus Foundation to host ColumbusMTGives
The Columbus Community Foundation will host the sixth annual ColumbusMTGives May 3 to May 7, 2021. ColumbusMTGives is a charitable giving event to inspire people to give generously to local nonprofit organizations. Your donation during this event will support 18 Columbus area nonprofits: Billings Clinic Foundation, Columbus Community Foundation, and more.
Attend our Cinco de Mayo themed wrap-up celebration Friday, May 7, from 5:30 p.m. to 10 p.m. at the Stillwater Pavilion. There will be food and drink available for purchase as well as silent auction items. Live music by John Roberts y Pan Blanco will start at 6:30 p.m. Yellowstone Bank proudly sponsored the celebration. Admission tickets can be purchased from any Non-Profit organization; adults $10, students $5 and youth four and under are free. Ticket sales will benefit the Columbus Community Foundation and food and auction proceeds will benefit the participating non-profit.
Montana Rep Theatre announces 'Plays on Call'
Montana Repertory Theatre is proud to unveil a new project designed to bend the boundaries of traditional theatre and reach new corners of Montana. Plays on Call starts April 23 and goes through April 25. Dial in from any phone to access a series of short audio plays written by an impressive lineup of nationally known and local playwrights and performed by some exciting guest actors like True Blood alum Dale Raoul and Jeff White, who plays Jimmy on the hit series Yellowstone.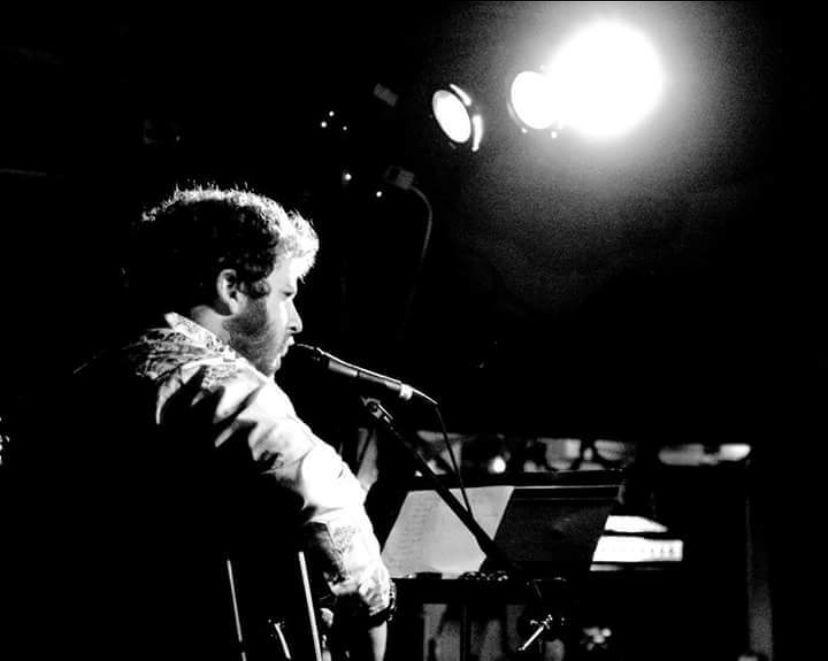 Live music at Thirsty Street Brewing Co at The Garage
Saturday, April 17, Wes Urbaniak and Jackson Holte from 7 to 9 p.m. Tickets are $5.
Friday, April 30, Austin Schilling from 7 to 9 p.m. Tickets are $5.
Huntley Project Museum announces Star Party
The Huntley Project Museum will host a "Star Party" on Friday, April 23, 2021. The event begins at dusk (approximately 7:30 p.m.) and features personnel from the Montana State University Billings Biological and Physical Sciences Department providing scientific telescopes to look at the moon and deep space objects.
This event is free and open to the public. All ages are welcome. The Huntley Project Museum is at 770 Railroad Highway in Huntley, MT. For more information, please contact the museum at (406) 348-2533 or by email at huntleyprojectmuseum@gmail.com.
Red Lodge welcomes the World's Top Bull Riders July 1
On July 1, Red Lodge Welcomes the World's Top Bull Riders along with some of the baddest, meanest, rankest one-ton athletes in the world - these bulls have thrown cowboys at the largest rodeo venues in the world.
In Xtreme Bulls events, every contestant competes in the first round, with the top performers advancing to the final round. The winner of the two-head average after the final round earns the title for that Tour stop.
South Box and General Admission available at RedLodgeTickets.com. There are a limited number of Bucking Chute tickets available – please call (406) 446-1718 or stop by the Red Lodge Chamber Visitor Center.