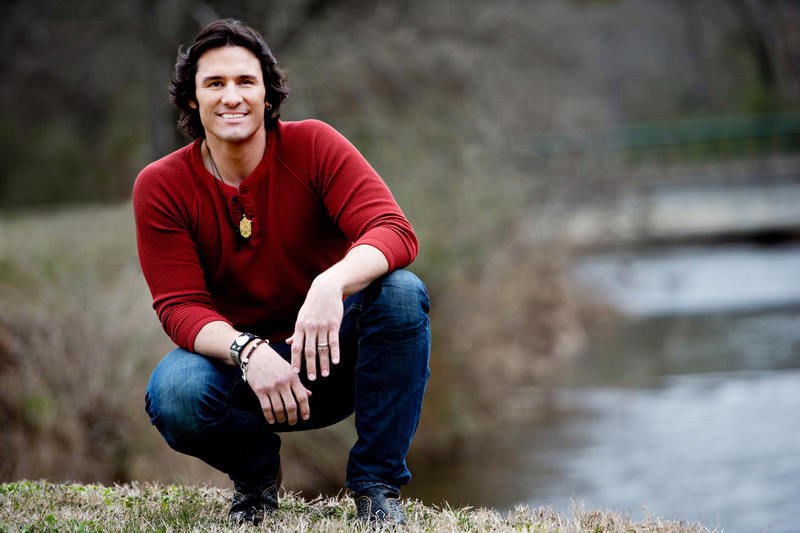 YAM offering art classes for all ages
April's lineup of adult education includes the "Nuno Felted Scarf" workshop with Alena Larson from 10 a.m. to 4 p.m. on April 7. Participants can create a scarf and add thin strips of other fibers. Students will need two old towels and an 11-inch plastic bowl. To register or for more information, go to artmuseum.org/education/adult-education.
Adult cooking classes are also offered from 6 to 8 p.m. on April 15. "Old Fashioned Favorites" will give a new take on time-honored family favorite recipes. To register or for more information, go to artmuseum.org/education/adult-education.
Also for adults, "The Art of Memory" with the Montana Chapter of the Alzheimer's Association takes place from 10:30 a.m. to noon every third Friday. The program is an important way for people living with early-stage memory loss, including those living with Alzheimer's and other types of dementia and their care partners to connect with others at the YAM. The class is free with advance registration through the Montana Chapter of the Alzheimer's Association. To register, call Whitney or Barb at the Alzheimer's Association Montana Chapter at 406-252-3053 x 8125 or 800-272-3900, or email MT@ALZ.org.
Family and children's art classes include:
FAM at the YAM: Children, parents, friends, grandparents and others are invited to create art together with a professional artist, and learn about the artist's process. On April 2, families can learn about drawing from life with artist John Giarrizzo, based on his exhibition. Participants may come and go from 4 to 6 p.m. No registration is required.
YAM Teens: From 3:30 to 5 p.m. every second Wednesday, ages 12-18 can learn new techniques and focus on their own artistic practices. There is a different project every month and time for self-directed artmaking. On April 14, teens can explore capturing life with artist John Giarrizzo. YAM Teens is free and no advance registration required.
Art and a Story: From 10:15 to 10:45 a.m. every second Saturday of the month, families with children up to age 5 can get comfortable in front of a very large piece of art for a story. A different book and art are featured every month via YAM's Instagram.
Studio 2nd Saturday: Every second Saturday of the month, ages 5-12 are invited to gallery tours and a time to create art connected to current YAM exhibits. Studio 2nd Saturday events take place are sometimes offered in person and sometimes online. On April 10, "Fold a Paint" offers kids an opportunity to explore reflection as they fold and paint to create a work of art inspired by the Tia Collection. Registration is available by calling 406-256-6804, ext. 237 or emailing outreach@artmuseum.org.
Educational programming will shift from in-person to online as needed, based on the governor's guidelines and YAM safety policies. Updated information may be found on the museum's website.
Heart & Sole Race registration open for live/virtual race
Registration is open for the 42nd Annual Heart & Sole Run on Saturday, June 19. The race returns as a live race with social distancing protocols. The race will include a 5k and 2-mile and will be capped at 1,200 participants. Waves will begin at 8 a.m. for the 5k and 9 a.m. for the 2-mile (50 people per wave). Heart and Sole features the Road Runners Club of America National Champion 5K. Participants will start near St. Vincent Healthcare and finish at Dehler Park. The Virtual Race will also be an option. People of all ages and abilities are encouraged to take part. Proceeds from the race will benefit the YMCA and Billings area trails.
All Virtual Races are $25. All Live Race 5K fees are $30 for Adults and $25 for children 8 and under; Adult 2-Mile fees are $25 and Child 2-Mile fees are $20 (for children 8 and under). The price increases by $5 for packet pickup on June 17-18.
To register for the Heart and Sole Race or for more information go to www.heartandsolerace.org or call (406) 254-7426. To be guaranteed a T-shirt register by May 31. Registration deadline is June 15 and packet pick-up at Scheels Training Room will be June 17 and 18.
Professional Bull Riders returning to Billings
The Professional Bull Riders' Unleash The Beast Tour is returning to Billings. Notables such as Cooper Davis, Montana cowboy Jess Lockwood, reigning World Champ Jose Vitor Leme and Montana's funnyman Flint Rasmussen are all expected to participate, May 14-16.
7th Avenue Band performing live
The 7th Avenue Band will be at The High Horse Saloon on Friday, April 2 and Saturday, April 3 starting at 9 p.m. both nights. Come out and join the band for a night of great music and great food/drinks. No cover charge.
Country star Joe Nichols headlining Roundup's RIDE 2021 
Country star Joe Nichols is coming to Roundup to headline RIDE 2021 on July 3, 2021 at the Roundup Outdoor Stage. COVID-19 caused RIDE to reschedule, but as promised Nichols and Hotel California are on for this year, and they have added American Idol's Lauren Mascitti.
RIDE is taking precautions to ensure that all events on July 2-4 will be as safe as possible. RIDE worked with Roundup Memorial Hospital and Central Montana Health District to develop guidelines for a safe event. RIDE will open up on Friday July 2, 2021 with the world's biggest and best Eagles Tribute Group "Hotel California". The show starts at 7 p.m. with a "Salute to our Medical and First Responder Heroes." Jason Larson will open with his one-of-a-kind rock and roll set.
The July 3, Joe Nichols will headline the show and will be singing his six #1 hits along with many more for a great evening of country music. Nashville's Mascitti will also be performing. The show starts at 7 p.m. with fireworks at the end of the evening performances.
Moose Lodge to host The Richard Thistle Band
The Moose Lodge, 131 Calhoun Lane, will host The Richard Thistle Band on Saturday, April 3, from 7 to 10 p.m. There is no cover charge and the event is open to the public.
Live Events at Thirsty Street Brewing Co. at The Garage
Friday, April 2: The Unresponsive 6-8 p.m. Tickets are $8.
With special guest: It Could Be Worse
Saturday, April 3: Cole Decker featuring Ryan Dyer 7-9 p.m. Tickets are $5.
Hailing from the small town of Petal, Mississippi, singer-songwriter Cole Decker has a unique style of writing and singing that has led to some comparisons to artists such as Corey Smith and Eric Church. His writing style and singing contain influences of traditional country and southern rock.
Ryan Dyer is a country singer/songwriter from Alabama.
Friday, April 9: Call it Country 7 to 9 p.m. Tickets are $5.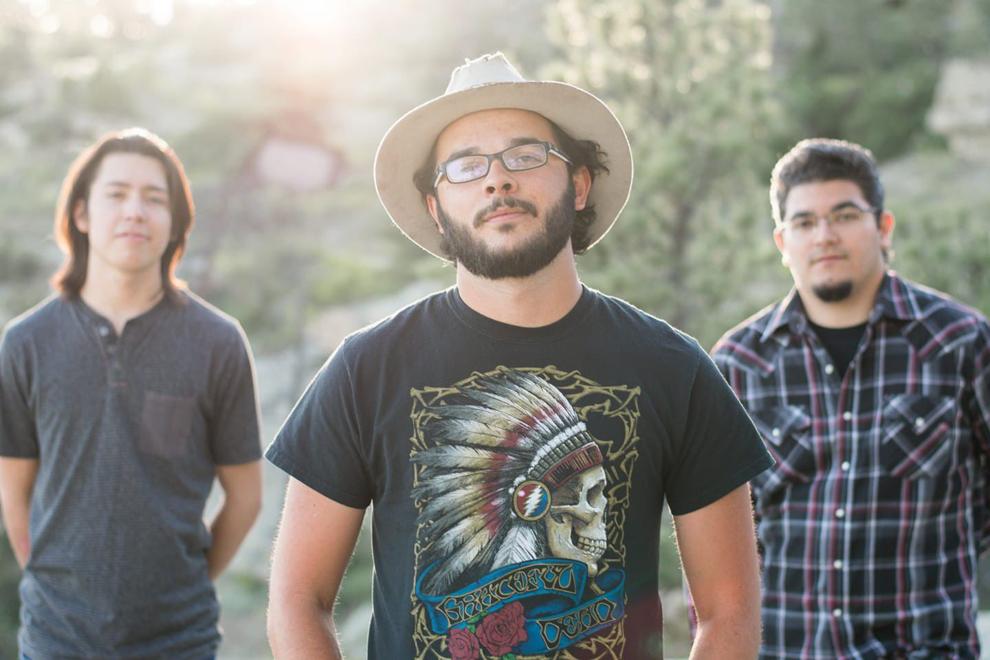 Counting Coup takes over this installment of the "Call It Country" show which features some of Billings best country singer songwriters performing originals and favorite covers in a variety of country styles.
Tuesday, April 13 and Tuesday, April 27: Thirsty Tunesday Open Mic from 6-8 p.m.
This event will recur every second and fourth Tuesday of the month.
Thursday, April 15: Blues Jam with Harby and the Howlers 6-8 p.m.
A backline will be provided - bring your own instruments.
This event will recur every third Thursday of the month.
Friday, April 23: John Roberts y Pan Blanco 7-9 p.m. Tickets are $10.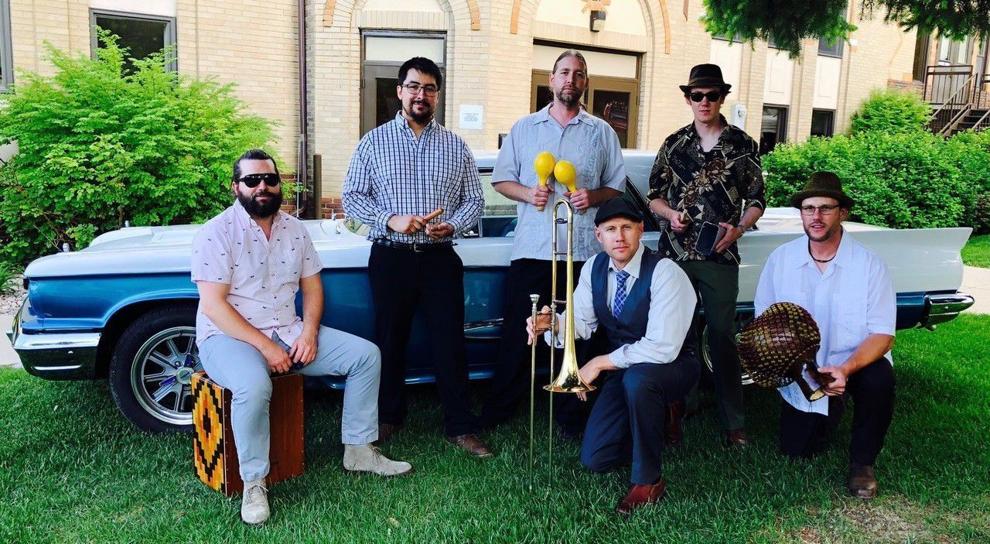 Saturday, April 24: Song Dog Serenade 7-9 p.m. Tickets are $5. Song Dog Serenade formed in 2012 to perform for a Bluegrass Showcase. From those first few early song elections their repertoire has grown immensely adding band members along the way.
Chris Fite presenting senior trombone recital at MSUB
Montana State University Billings music performance major, Chris Fite, will perform his senior recital on Wednesday, April 14, at 5 p.m. in Cisel Recital Hall. Fite is a student of Associate Professor of Low Brass, John Roberts, and will graduate this spring with a Bachelor of Arts in music.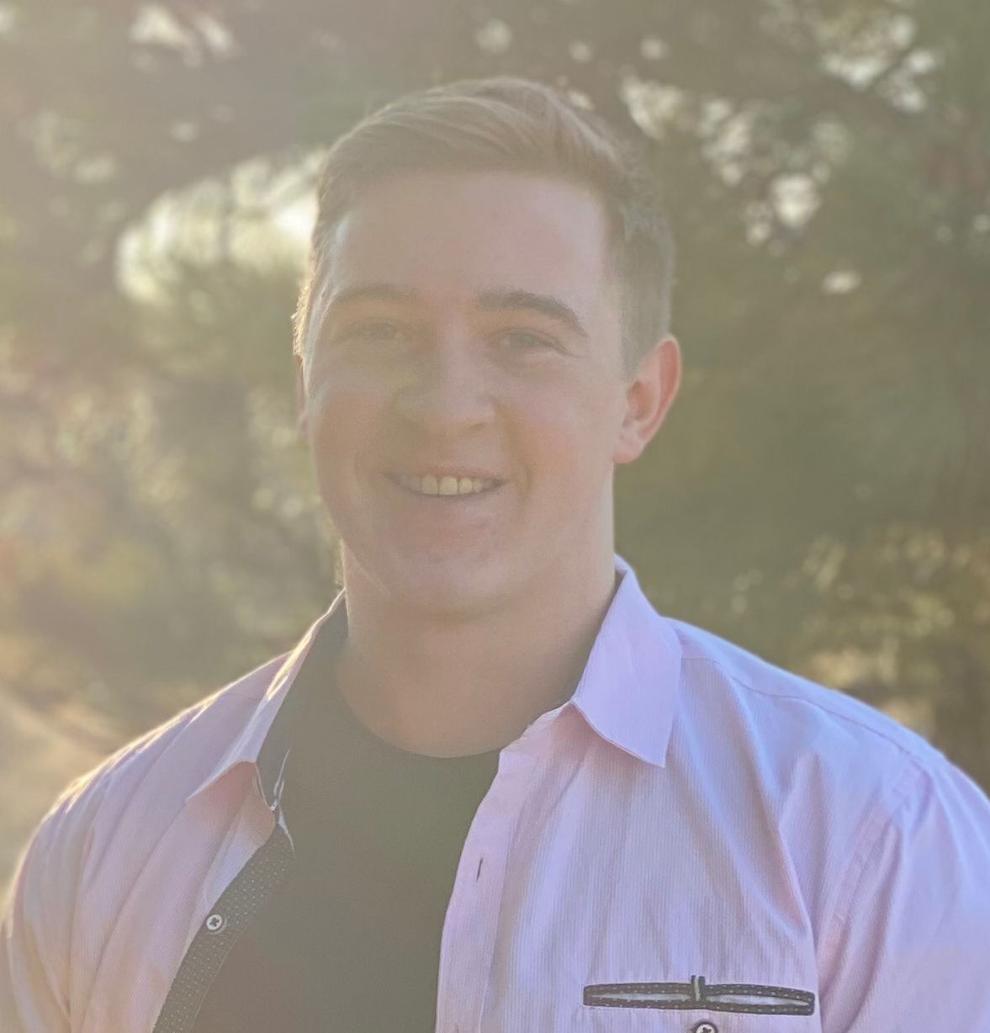 His recital will include selections showcasing a well-rounded repertoire ranging from the Baroque era, all the way to more modern jazz standards. Pieces will include Bach, Šulek, Peter Sanchez, Charlie Parker, Tadd Dameron, and Antonio Carlos Jobim. Faculty member, Tim Schoessler will accompany Fite in the first half of the recital. The second half will feature the brass ensemble playing a piece arranged by Fite, the honors combo, and the Montana State University Billings jazz band.
The recital is free and open to the public. In order to adhere to COVID-19 health and safety guidelines, attendance is limited to 50 audience members. Masks will be required for all participants and social distancing must be followed.
Stephanie Davis highlights Red Lodge Songwriter Festival
After two years, the Red Lodge Songwriter Festival is glad to get back to what it does best—bringing world-class songwriters and music fans to Red Lodge. The 5th Annual Red Lodge Songwriter Festival, June 24-26th, 2021, will host 20 songwriters performing 20-plus shows in eight downtown venues. These Songwriters include Hall of Fame songwriter Kostas, and country music hitmakers Wynn Varble, James Dean Hicks, Billy Montana, and Montana's own Stephanie Davis.
The safety of our fans, volunteers, and songwriters are our utmost concern. We continue to monitor the COVID situation in our community, state, and country. As of now, all indicators are positive for allowing musical performances and gatherings to resume safely this summer. We will attempt to allow for some socially distanced seating, and if you feel comfortable wearing a mask, it will be encouraged. However, masks will not be required. If you are an existing ticket buyer and would like a refund because of COVID fears, please request it prior to May 1, 2021.
Little Shell program Hosted by Gateway Museum
The Yellowstone Gateway Museum's "People and Place" virtual speaker series begins on Wednesday, April 7, 7 p.m. with award-winning writer and storyteller Chris La Tray and "The Day That Finally Came," a program about the Little Shell Chippewa Tribe. Participants can register for any or all of the Zoom programs here: https://yellowstonegatewaymuseum.org/webinars-programs/people-place/. Programs are uploaded to museum's YouTube channel after the live virtual event.
The series continues Wednesday evenings throughout April with "Montana Women: Making Do and Making a Difference" with Karen Reinhart on Wednesday, April 14, 7 p.m., following the Friends of the Yellowstone Gateway Museum Annual Meeting, which begins at 6:30 p.m.; "A Brief History of Cooke City" with Kelly Hartman on Wednesday, April 21, 7 p.m.; and "Livingston and Park County: The Early Years" on Wednesday, April 28, 7 p.m. with Paul Shea. Participants can register for any or all of the Zoom programs here: https://yellowstonegatewaymuseum.org/webinars-programs/people-place/. Programs are uploaded to museum's YouTube channel after the live virtual event.
Visit Facebook, Instagram, and Twitter for program updates or contact Karen Reinhart, 222-4184 or kreinhart@parkcounty.org.
John Allenbaugh presents senior art exhibition at MSUB
Montana State University Billings senior, John Allenbaugh, presents his senior capstone exhibition "The Gods, New and Improved: A Mockery of Modern Culture " from March 30 — April 9. The exhibition by Allenbaugh includes drawings, paintings, sculpture, poetry, and prose to express the mockery of modern culture consumed by technology. His works explore the possibilities of unintended consequences and examines what and who people look up to as heroes or gods in the era of trillionaires, robots, and 4K video from Mars. While Allenbaugh suggests that technology is mostly a positive element, it has also infested every aspect of life. In a world where technology is advancing at an exponential rate, society can hardly keep up with the ever-changing future. The internet has become the leading industry for employment and social connections all owned by vast mega-corporations.
The art exhibit by Allenbaugh will be on display from March 30 to April 9 in the student art gallery located in the Liberal Arts Building on the first floor. The gallery is open 8 a.m. to 4 p.m. Monday through Friday and is open to the public. To adhere to COVID-19 health and safety guidelines, masks will be required for all participants and social distancing must be followed.
NOVA announces Youth Conservatory production
NOVA Center for the Performing Arts announces its first Youth Conservatory production in over a year. Opening April 16th, "The Stinky Cheese Man and other Fairly Stupid Tales" is a rollicking, sly look at familiar children's tales. Based on the book, this production features a small number of young actors in a myriad of parts. Directed by Ginger Roll, this production promises to bring surprises and laughs to classic stories such as "The Gingerbread Man," "Chicken Little," "Jack and the Beanstalk," "The Tortoise and the Hare," and others.
COVID-19 precautions will be adhered to during rehearsals and performances as we move towards normality. Plan to attend, and bring the family, and let's all laugh together at the silliness of these stories.
Showtimes will be April 16, 17, 18 and April 23, 24, and 25 at NOVA (7:30 p.m. on Fridays and Saturdays and 2 p.m. on Sundays). Tickets are $16/adults, seniors and military, $10 for students. For more information
about the show or to purchase tickets, please visit the box office (limited hours, please call ahead), call 406-591-9535, or visit www.novabillings.org.