Gilda House performs live outdoors May 6
Billings rock artist Gilda House will perform Thursday, May 6, in downtown Billings.
The show is a fundraiser for the Billings Community Foundation's #YVGives2021 LIVE HERE! GIVE HERE!
The show starts at 5 p.m. outside the Lincoln Center.
Joyce From the Future opens with TALM.
Metaphysical Fair features psychics, artists, Reiki and more
"The Nurture Your Goddess Metaphysical Fair" will be May 1 from 10 a.m. to 5 p.m. at Unity Church, 9 14th St. W. in Billings.
The fair will feature art, Reiki, herbs, psychics, unique gifts, smudge kits, crystals and stones, heart readings, medical intuitive and free lectures and gallery readings.
Contact Marcia Colver Reichert for questions at 406-281-0135.
7th Avenue Band to perform at the Elks Lodge
The 7th Avenue Band will be returning to The Elks Lodge on Lewis Avenue on Saturday, May 1, starting at 7 p.m. Grab your friends and come out for a fun night of dancing, and make sure you come hungry and enjoy some Bruno's. No cover charge.
Grammy-winning Catalyst Quartet play Billings Depot
Grammy award-winning Catalyst Quartet is visiting Billings for a one-night performance at the Billings Depot on Thursday, May 6th at 7 p.m. as part of the Billings Symphony Orchestra & Chorale's Sukin Series. Tickets for both the in-person concert and live-stream are available at billingssymphony.org.
For more information about the Catalyst Quartet, its education endeavors, the Sphinx Performance Academy, and the Native American Composer Apprentice Project, please visit catalystquartet.com/.
The Sukin Series is proudly sponsored by A&E Design and First Interstate Bank. Our live-stream concert sponsor is Stockman Bank. The 2020-2021 media sponsor is KTVQ-2, and the 2020-2021 host hotel is the Northern Hotel.
Big Sky Polka Club is back
Big Sky Polka Club announces its return after a long shutdown due to COVID-19 restrictions. Their next dance is Sunday, May 2, at the Moose Club, 131 Calhoun Ln. from 1:30 to 5:00 p.m. With great dance music by Jim, Tammy and Ed, with prize drawings and 50/50 cash drawings.
Skyview announces production of 'Broadway Bound'
The Skyview High School music department announces its bi-annual production of "Broadway Bound." Performances are Thursday, May 6, and Friday, May 7 at 7 p.m., and Saturday, May 8, at 2 p.m. and 7 p.m. in the Skyview High School Theatre. Tickets went on sale April 19 and are $5 all seats, general admission.
Please purchase your tickets in advance via Google Form at http://bit.ly/broadwaybound21 or on the Skyview Music Facebook page, @billingsskyviewmusic. Seating is limited to accommodate COVID protocols for social distancing. All safety precautions are being followed and masks are required in accordance with CDC guidelines.
Red Oxx music series expands with Charley Crockett, Asleep at the Wheel, Steel Woods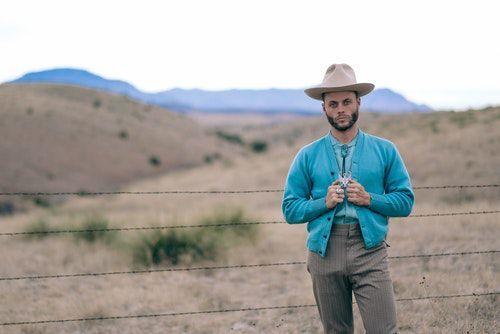 The Steel Woods, Thursday, June 17, Red Oxx Events Lawn, 6 p.m. Tickets for the all-ages show are $20 in advance and $25 at the door.
With a pair of critically acclaimed Woods Music/Thirty Tigers releases under their belts in Straw in the Wind (2017) and Old News — (2019), Nashville-based The Steel Woods have lived up to their name as a hybrid musical force both in the studio, but especially live.
The band's two original members are native sons of the South who both hale from small-town backgrounds. The Alabama-born Wes Bayliss played harmonica from the age of 8 in his family's gospel band, eventually teaching himself piano, bass and drums. Jason "Rowdy" Cope turned his love of Jimmy Page and Jimi Hendrix into a career as a session guitarist/songwriter and producer, moving to Los Angeles, then playing in Jamey Johnson's band for nine years
Part hard-edged Southern rock, part Americana roots country folk, man-made, yet organic, rock but also bluegrass, R&B, blues, gospel, soul and heavy metal, The Steel Woods' completed their first recordings barely months after they first met before being joined by current bassist Johnny Stanton.
Charley Crockett plays Friday, July 16, 2021, at the Red Oxx Events Lawn, 324 N. 13th St, in Billings. Rain or shine, all ages are welcome. Doors open at 5 p.m. with show at 6 p.m. Tickets are $29.50 and go on sale Friday, April 30 at 10 a.m.
Asleep at the Wheel, Ryan Chrys & The Rough Cuts play Red Oxx Sunday, Aug. 22. Rain or shine, all ages are welcome. Doors open at 5 p.m. and the show begins at 6 p.m. Tickets are $29.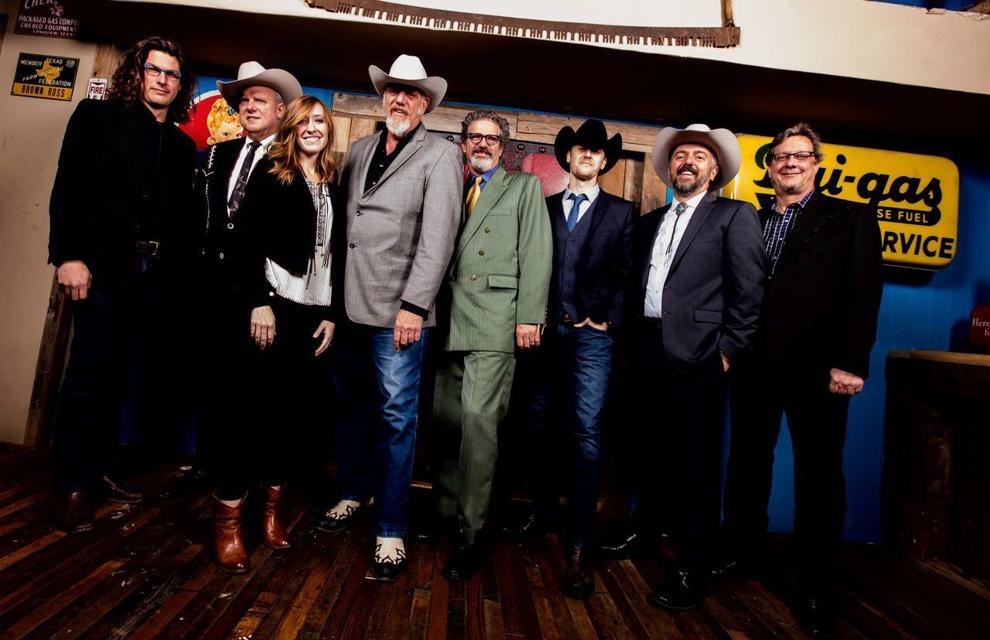 Tickets are available at thepubstation.com, Pub Station Taproom, 2502 First Avenue North, by calling 919-653–0443, or day of show at the Red Oxx gate.
Celebrate Cinco de Mayo with beer tour at Old Chicago
Now through May 9, Old Chicago is hosting a Cinco de Mayo Mini Tour, featuring these beers: Corona, Modelo Especial, Epic Los Locos, Modelo Negra, Ska Paloma Logger, Lime Wedge Smile and more!
Additionally, Old Chicago is keeping the celebration going with four Cinco de Mayo-themed cocktails: Watermelon Margarita, Mexican Mule, Patron shot and Chocolate Churro shot.
Beer selection varies by location. Not all beers above are available at every location.
Live music at Thirsty Street Brewing Co at The Garage
Daniel Kosel & Madrona Road with special opening guest Savannah Wood & Late for Class is set to perform Saturday, May 1 from 7 to 10 p.m. Tickets are $10.
The Brickhouse Band is set to perform Friday, May 7 from 8 to 10  p.m. Tickets are $5.
Addison Lea Thompson Band with special opening guest Lee Calvin are set to perform Saturday, May 8 from 7 to 10 p.m. Tickets are $5.
Shortchange is set to perform Friday, May 14 from 8 to 10 p.m. Tickets are $5.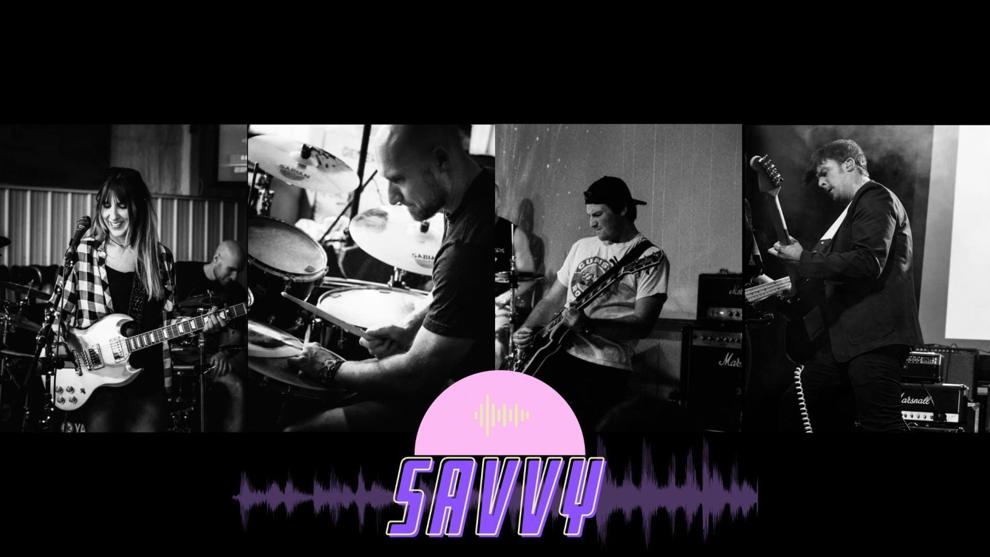 Savvy - The Band is set to perform Friday, May 21 from 8 to 10 p.m. Tickets are $5.
Jacob Rountree (and supporting artists) are set to perform Saturday, May 22 from 7 to 9 p.m. Tickets are $5.
Sugarleaf Trio is set to perform Saturday, May 29 from 6 to 8 p.m. Tickets are $5.