Star Wars opens at Babcock; holiday flicks take over Art House
"Star Wars: The Rise of Skywalker" will debut at the Babcock Theatre on Friday with an early screening at 7 p.m. The eagerly anticipated final chapter of the Skywalker saga will show through Thursday, Dec. 26.
"Honey Boy," from a screenplay by actor Shia LaBeouf, based on his own experiences, will also run through Thursday, Dec. 26 just down the street at Art House Cinema and Pub. The movie chronicles LaBeouf's childhood and early adult years as he struggles to reconcile with his father through cinema and dreams.
For movie-goers seeking something more traditional this holiday season, Art House will show Frank Capra's "It's a Wonderful Life" at four screenings Friday, Saturday and Sunday.
Those more in the mood for a classic Christmas slasher flick can catch the 1974 holiday horror "Black Christmas" on Saturday.
"Die Hard," the 1988 Bruce Willis action picture, will have one screening on Monday.
Art House Cinema & Pub is at 109 N. 30th St. The nonprofit venue also manages operations at Babcock Theatre, at 2910 Second Ave. N. Both locations offer concessions including draft beers from local breweries and a variety of wines and custom sodas.
---
Bellissimo! presenting 'An Eclectic Christmas'
Billings ecumenical handbell choir, Bellissimo!, will be present its "Eclectic Christmas" concert twice on Sunday. Performances will be at 3 and 5 p.m. at First Congregational United Church of Christ, 310 N. 27th St. Admission is free, but a freewill offering will be collected.
Musical selections will include traditional Christmas carols with a modern flair, as well as selections from "Handel's Messiah," according to a press release from the group.
Members of the handbell choir include Mary Peterson, Susan Vigesaa, Lesley Jorden, Julie Draeger, Amanda Olson, Joan Shipley, Julie Solberg, Paula Jackson, Carol Corder, Gretchen Lee, Morgan Ruthardt and Aaron Blakeslee. The group is directed by Wendy Goodheart.
---
You have free articles remaining.
'Merry Crispins' Christmas comedy show returns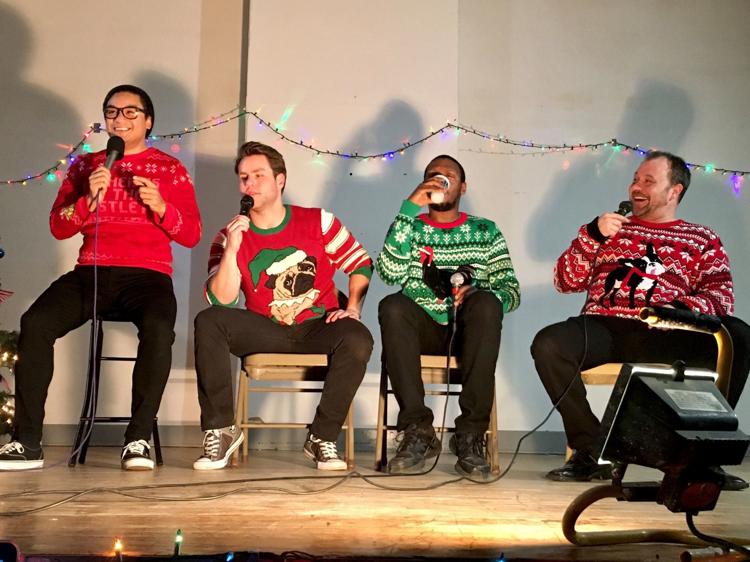 The second annual "Merry Crispins," Christmas comedy variety show featuring stand-up comedy, improv, short plays and song parodies, will return to Billings on Sunday.
"Merry Crispins" stars Lukas Seely, a Billings native who has been seen on television networks including Showtime, Food Network and FOX, and Conner Roma, Montana Comedy Competition winner and performer at The Comedy Store in Los Angeles. Joining them will be long-time actor and Billings resident Aric Weber, of Projectile Comedy, and Brin Merkley, a Montana native now living in Los Angeles and a student of the prestigious comedy school The Groundlings.
Sunday's show, open to ages 18 and older, will take place at The Plaza, 1425 Broadwater Ave. Doors open at 6:30 p.m. and the performance starts at 7:30. Tickets cost $15 and proceeds will benefit a family in need, according to a press release.
---
'Sesame Street Live! Make Your Magic' coming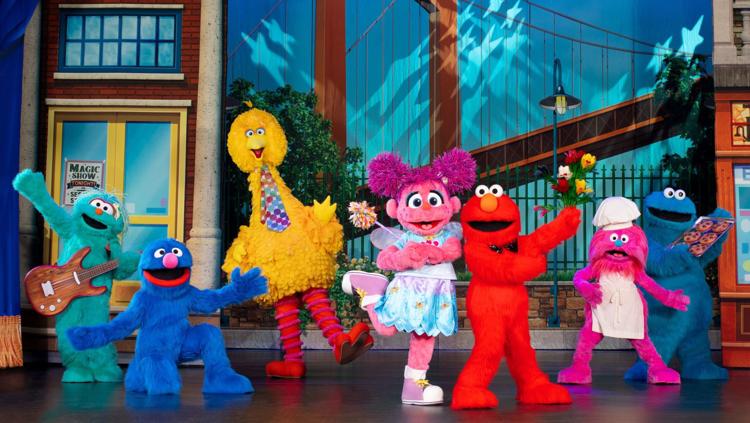 "Sesame Street Live! Make Your Magic" is coming to First Interstate Arena for two performances on Thursday, Jan. 16, with a special pre-show experience available before each performance.
The production features Sesame Street pals Elmo, Abby Cadabby, Cookie Monster, Big Bird, Grover and others, and high-energy dance numbers. Elmo is inspired to learn a magic trick when he meets magician extraordinaire Justin, who has come to Sesame Street to perform a magic show. But there's one problem: Elmo doesn't know how to do magic. Through Justin's encouragement to practice, work hard and never give up, Elmo learns it's OK to make mistakes and that magic can be found anywhere when you believe in yourself and the power of what's yet to be.
The pre-show experience will offer the opportunity to meet and take photos with Elmo and two of his furry friends, tours of the on-stage neighborhood with special surprise visits, a scavenger hunt with a prize upon completion and up-close magic tricks by a roaming magician.
Show times are at 10:30 a.m. and 2:30 p.m., with pre-show experiences at 9:30-10 a.m. and 1:30-2 p.m., respectively.
Ticket prices range from $22.50 to $57.50. Pre-show passes cost $25 per person. (Pre-show pass must be accompanied by show ticket.)