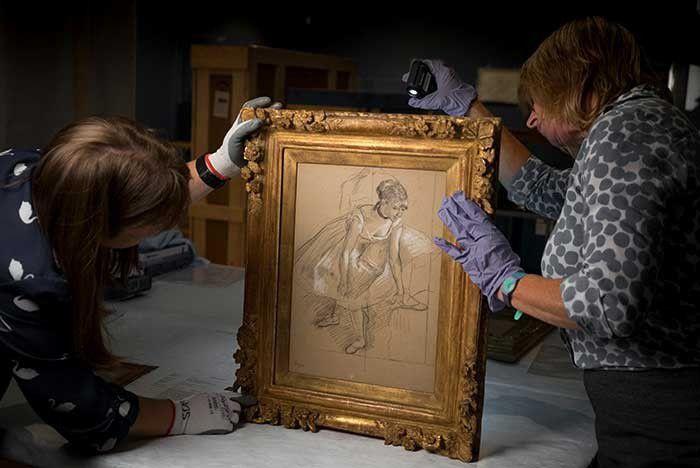 YAM screening 'Degas, Passion For Perfection'
The Yellowstone Art Museum is partnering with Montana International Film Festival to host two special screenings on the life of artist Degas.
"Degas, Passion For Perfection" will be screened at 3 and 6 p.m. on Thursday, Dec. 5, at the YAM, according to a press release.
Directed by David Bickerstaff, the film journeys from an exhibition at The Fitzwilliam Museum in Cambridge, where the UK's most extensive Degas collection is held, to Paris and Italy, where Degas spent his formative years and taught himself to paint.
---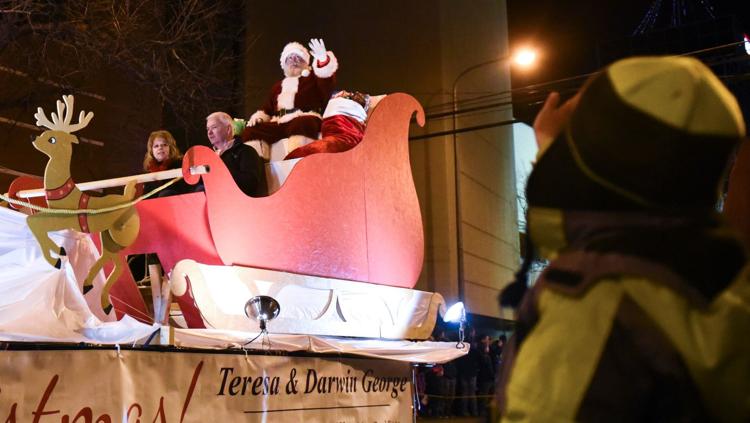 'Let it Snow' Holiday Parade set for Friday
The Downtown Billings Alliance will present the 35th Annual Holiday Parade, themed "Let it Snow," at 7 p.m. on Friday, Nov. 29.
About 90 floats will travel along the established parade route downtown. Each float is provided by local businesses, organizations and community groups who want to share their holiday spirit with the community, according to a press release from the DBA.
The 4th Degree Knights of Columbus, Fr. Pauwelyn Assembly 587 will kick off the parade as honor guard.
Santa will make an appearance in the parade finale on a float made by Billings resident Darwin George, in memory of his father who loved Christmas.
Local DBA members will judge the parade floats from the moderator's stage at Broadway and Third Avenue North.
Community Seven Television will air the parade live, and viewing will also be available online at comm7tv.com.
---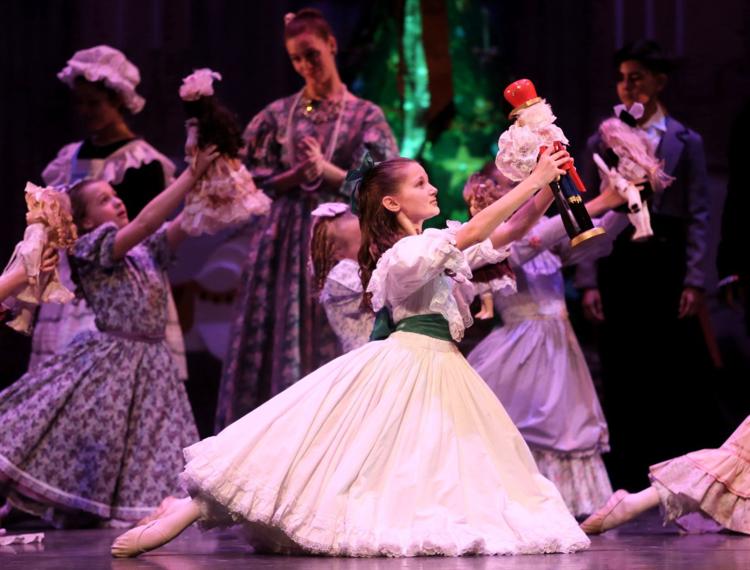 You have free articles remaining.
Keep reading for FREE!
Enjoy more articles by signing up or logging in. No credit card required.
BSO and San Diego Ballet bringing 'The Nutcracker' 
The Billings Symphony Orchestra & Chorale and San Diego Ballet will present "The Nutcracker" in three performances at 2 at 7 p.m. on Saturday, Nov. 30, and 2 p.m. on Sunday, Dec. 1, at the Lincoln Center.
More than 100 local child singers and dancers take the stage for this charming Thanksgiving weekend tradition. This year's music will be conducted by Maestra Anne Harrigan.
With its signature theatrics and beloved choreography, the San Diego Ballet, under the artistic direction of Robin Morgan, delivers a light-hearted interpretation of the holiday classic that is expressive and dramatic. The company's principal dancers are seasoned professionals.
Roles such as the Sugar Babes, Candy Canes, Gingersnaps, and the Boys and Girls Party Scene are performed by local dancers under the direction of Betty Loos and Julia Marble of the Montana Dance Center. Madelynn Hust will dance the role of Clara, and Catherine Hosfensperer will dance as Fritz.
In addition to local dancers in the ballet, vibrant young vocalists with the ROCK Children's Choir under the direction of Janie Sutton will sing during the snow scene.
---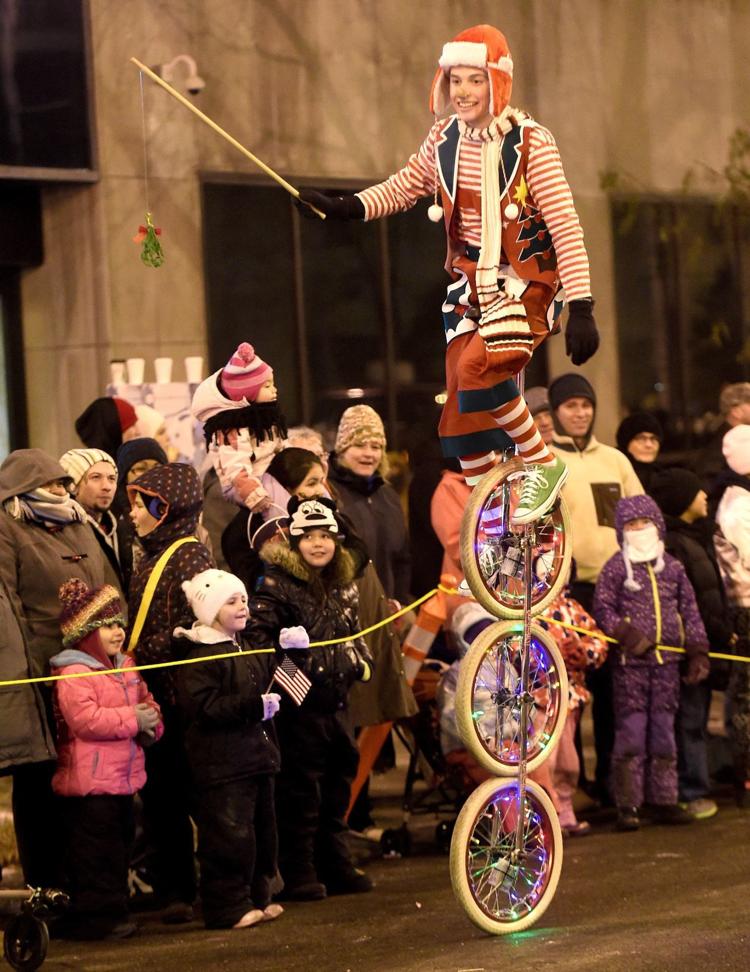 First Friday includes Holiday ArtWalk, Christmas Stroll
December's First Friday event on Dec. 6 will feature the Holiday ArtWalk and 29th annual Downtown Billings Christmas Stroll, with activities downtown from 5 to 9 p.m.
The Holiday ArtWalk will feature the work of local and regional artists at more than 40 participating art galleries and businesses, according to the Downtown Billings Alliance.
The event is free and includes various downtown businesses, retail shops and other downtown spaces with extended hours, holiday-centric events, specials, beverages and snacks, and plenty of holiday cheer.
Christmas Stroll activities include:
Annual Community Tree Lighting Ceremony at Community Park, 6-7 p.m.
Photos with Santa (by Ashlie Tate Photography)at Northern Hotel, 6-8 p.m. Donations of cash and unwrapped gift benefit kids in emergency foster care.
Big Sky Chorus barbershop group in the lobby of Northern Hotel, 6 p.m.
The Polar Express at Billings Depot, 6 p.m. (Tickets required.)
Special Olympics Polar Plunge at Billings Depot, 7-10 p.m.
Youth Entrepreneur Market at Montana Bank (under Skypoint), 5-8 p.m.
Holiday Market pop-up mercantile at 2821 Second Ave. N., 5-8 p.m.
Free admission to Wise Wonders Children's Museum.
Live music by FreeSprit Rock at Hooligan's Sports Bar, 5:30-8 p.m.
Slainte traditional Irish music session at Thirsty Street Brewing Co., 5-7 p.m.
Real Deals Christmas Open House at 2525 Minnesota Ave., 4 p.m.
Be Inspired Pop-up Home and Gift market at Well Pared, 5-9 p.m.
"Spin the Wheel" for holiday shopping specials at Aspinwall Mountain Wear, 5-9 p.m.
---