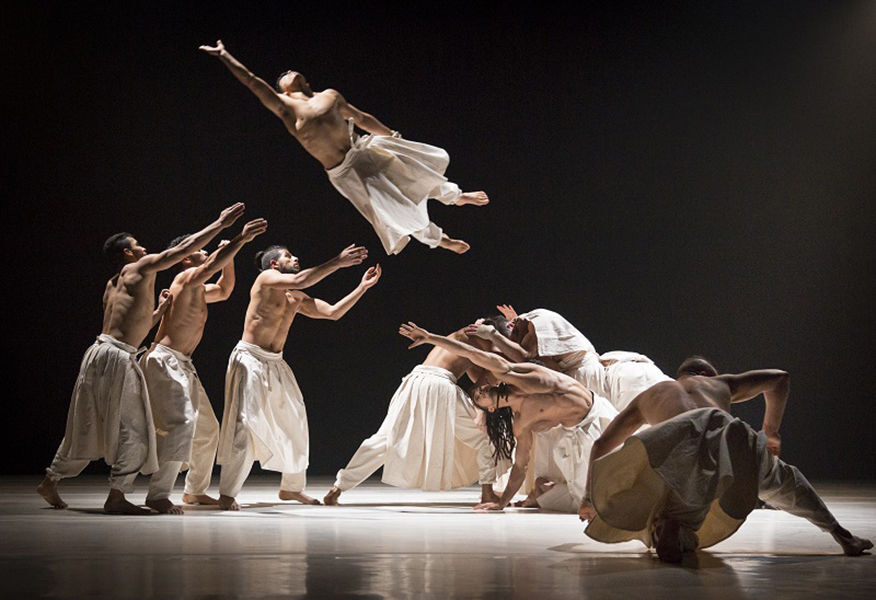 ABT to receive $20K NEA grant
Alberta Bair Theater has been approved for a $20,000 Grants for Arts Projects award to support artistic programming, which will help fund D'DAT, Compagnie Hervé Koubi, Estonian Philharmonic Chamber Choir, and Raul Midón. These artists represent ABT's commitment to excellence in presenting diverse disciplines of the performing arts. ABT's artistic programming is among 1,073 projects across America totaling nearly $25 million that were selected during this first round of fiscal year 2021 funding in the Grants for Arts Projects funding category.
"We are thrilled to again be recognized by the National Endowment for the Arts for excellence in our mission-based programming," said Jan Dietrich, executive director of Alberta Bair Theater. "We look forward to reopening to the public in September and once again gathering with family and friends to enjoy world-class performances in our beautifully renovated theater."
D'DAT is a quartet based in New Mexico described as "sexy," "poetic," and "complex," blending national touring artist Def-i's intelligent, poetic lyrics and hip hop style.
The Estonian Philharmonic Chamber Choir, under the artistic direction and chief conductor Kaspars Putniņš, continues to be reputed as one of the best choir music ensembles in the world.  
For more information on projects included in the Arts Endowment grant announcement, visit arts.gov/news.
YAM offers art classes for all ages
Yellowstone Art Museum offers art education for all ages.
February's lineup of Adult Education includes "Contemporary Charcoal Drawing" with Louis Habeck from 10 a.m.-4 p.m. on Feb. 20. Adults can discover charcoal drawing materials such as charcoal pencils, willow, compressed, and powder, and learn traditional and non-traditional techniques. To register or for more information, go to artmuseum.org/education/adult-education.
Adult cooking classes are also offered. On Feb. 11, "Even More Chocolate" takes place from 6-8 p.m. Adults can explore chocolate recipes, just in time for Valentine's Day. Then, from 10 a.m.-1:30 p.m. on Feb. 27, "One Recipe - Many Meals" will explore how to save time by making multiple delicious meals from one recipe. To register or for more information, go to artmuseum.org/education/adult-education.
Also for adults, "The Art of Memory" with the Montana Chapter of the Alzheimer's Association takes place from 10:30 a.m.-noon every third Friday of the month, the program is an important way for people living with early-stage memory loss, including those living with Alzheimer's and other types of dementia and their care partners to connect with others at the YAM. The class is free with advance registration through the Montana Chapter of the Alzheimer's Association. To register, call Whitney or Barb at the Alzheimer's Association Montana Chapter at 406-252-3053 x 8125 or 800-272-3900, or email MT@ALZ.org.
Family and children's art classes include:
FAM at the YAM: Children, parents, friends, grandparents and others are invited to create art together with a professional artist, and learn about the artist's process. On Feb. 5, families can celebrate Art Auction 53 by creating art with a silent auction artist. Participants may come and go from 4 to 6 p.m. No registration is required.
YAM Teens: From 3:30-5 p.m. every second Wednesday, ages 12-18 can learn new techniques and focus on their own artistic practices. There is a different project every month and time for self-directed artmaking. On Feb. 10, teens can explore Art Auction 53. YAM Teens is free and no advance registration required.
Art and a Story: From 10:15-10:45 a.m. every second Saturday of the month, families with children up to age 5 can get comfortable in front of a very large piece of art for a story. A different book and art are featured every month via YAM's Instagram.
Studio 2nd Saturday: Every second Saturday of the month, ages 5-12 are invited to gallery tours and a time to create art connected to current YAM exhibits. Studio 2nd Saturday events take place are sometimes offered in person and sometimes online. From 10 a.m.-noon on Feb. 13, "3D, Part 2" gives kids the opportunity to combine two crazy ideas into one sculpture inspired by the work in Yellowstone Art Auction 53. Registration is available by calling 406-256-6804, ext. 237 or emailing outreach@artmuseum.org.
Educational programming will shift from in-person to online as needed, based on the governor's guidelines and YAM safety policies. Updated information may be found on the museum's website.
Mock to perform junior recital at MSUB
Grace Mock, Mezzo-soprano, will present her junior recital at Montana State University Billings on Feb. 10 at 6:30 p.m. in Cisel Recital Hall.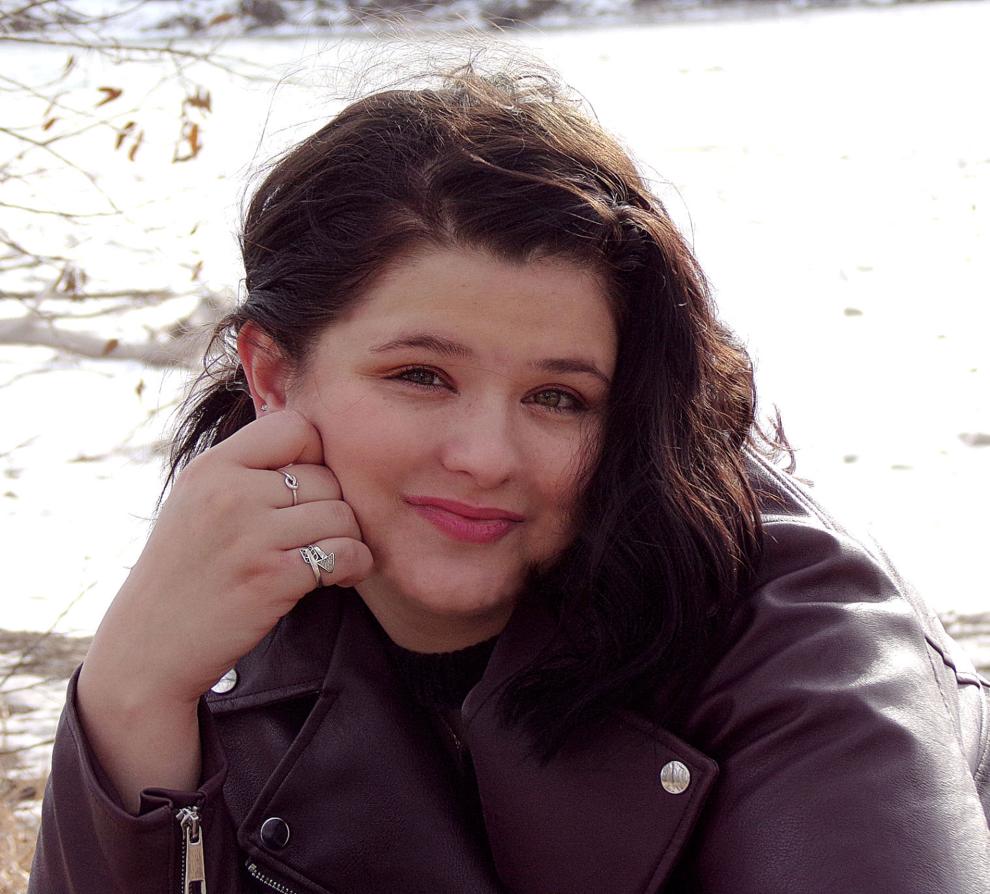 During Mock's recital, she will be accompanied by Tim Schoessler, adjunct faculty, on piano, and fellow music students Emerald Hart and Jordan Shawver. The concert will include works by Mozart, Verdi, Purcell, and Quilter.
The daughter of Steven and Christine Mock, she has been studying voice under Associate Professor of Music Doug Nagel since 2018. Mock has been active in the Billings music community since middle school and has performed with MSU Billings' Chamber Singer's Ensemble, University Chorus, Jackets Only a Capella, Nova Center for the Performing Arts, Rimrock Opera, and Billings Youth Orchestra and Chorale. She has been teaching piano and voice privately since Jan. 2019 and continues to do everything she can to advance her musical career.
This recital is being held in fulfillment of the requirements for the Bachelor of Arts in Music Performance. In order to adhere to COVID-19 health and safety guidelines, the event will have a closed in-person audience. A livestream will be available on the MSUB Musicians Facebook page for the public to view.
For more information about this recital or other programs, contact the Department of Music at 406-657-2350.
BSOC's season continues with Romeo & Juliet
The Billings Symphony Orchestra & Chorale invites you to the Lockwood Performing Arts Center for in-person performances beginning with Romeo & Juliet with three concerts: Saturday, Feb. 13 at 2:00 p.m. and 7:30 p.m., and Sunday, Feb. 14 at 2:00 p.m. Doors open one hour before each scheduled performance.
A pre-recorded Concert Cues will play before each scheduled in-person concert and will be played the week prior on Facebook. The live-stream concert begins at 7:30 p.m. with Concert Cues beginning at 7:10 p.m. This concert will also be available for on-demand purchase until midnight on Feb. 16 after the live-stream performance. The cost of this live stream and the on-demand show is $10. Tickets are available at billingssymphony.org.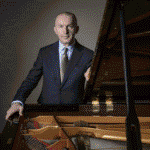 Romeo & Juliet kicks with Tchaikovsky's beloved overture of the same name and features pianist Pedja Mužijević, performing Mozart's Piano Concerto No. 9. Pianist Pedja Mužijević has defined his career with creative programming, unusual combinations of new and old music, and lasting collaborations with artists and ensembles. 
The BSOC, following guidelines and recommendations from the Centers for Disease Control, the Montana Department of Public Health and Human Services, and Yellowstone County Public Health Officials at RiverStone Health, have crafted risk mitigation protocols to guide their gatherings. The orchestra performers, as well as the audience, will be socially distanced per public health recommendations. Universal mask-wearing on and off stage for patrons and musicians is mandatory. Sanitation protocols will be carried out per CDC guidelines. Concert goers who have been vaccinated are still required to always wear a mask.
Romeo & Juliet is proudly sponsored by Diane Boyer Jerhoff.
Football Weekend at the Babcock, Losing Loving Memories at Art House, and Science on Screen®
This week at Art House Cinema & Pub we bring in a dramatic love story that is creative and heart-wrenching in all the right ways. Little Fish is set in the near future where a memory-loss virus has plagued the world, and focuses on a young couple and the struggle to keep their marriage alive as his memory of their past slowly fades. A beautiful story with echoes of films like Eternal Sunshine of the Spotless Mind and Her, it's a life affirming look at romance and how feelings can survive.
And, we're holding on to crowd favorite Our Friend for a second week! This powerful drama about a friend staying with a family as they cope with terrible tragedy is fantastic and worth seeing on the big screen.
And at the Babcock we'll have a sports movie to coincide with the big football weekend with 2000's Remember the Titans. A heartfelt high school film based on the true story of a Virginia town and their 1971 football season after integrating black students with the white school. Fun, moving, and inspirational, this film delivers the nostalgic feels but still holds up as one of the great sports movies of the 21st century.
And finally, do not miss our very first Science on Screen®, as we present Werner Herzog's Grizzly Man, with Jeff Ewelt from ZooMontana giving a special presentation on grizzly bears following the screening. The film follows Timothy Treadwell, a man that lived among grizzlies in the early 2000s until ultimate dying during one of these encounters. This is the first in a series of films we'll pair with knowledgeable experts speaking on the science we find in the movies we love. Do not miss this illuminating educational event, Feb. 10 at 6:00 p.m. at the Babcock.