MSUB alum Robbie Mann to showcase work
Robbie Mann, Montana State University Billings alumnus, will be showcasing his drawings and paintings in his "Slightly Serious" show from Jan. 13 through Feb. 25. The exhibition is in the Northcutt Steele Gallery on the first floor of the Liberal Arts Building at MSU Billings. The building will be open Monday through Friday from 8 a.m. to 4 p.m., and by appointment.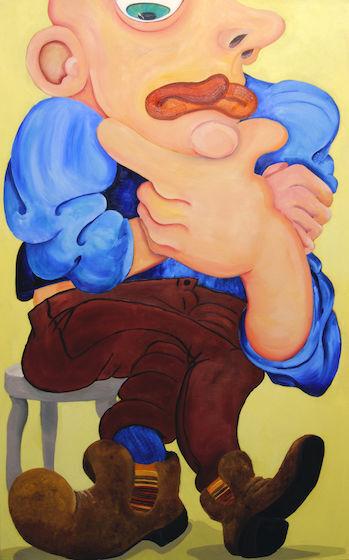 Mann recently received his Master's of Fine Arts in Studio Art from University of Idaho. His art is influenced by the German Expressionists, the Hairy Who, Peter Saul, and Nicole Eisenmen. Mann's artworks feature imaginary cartoon-looking characters with exaggerated expressions realized in saturated colors. Slightly Serious explores the human condition and the psychology of contemporary experience with ironic humor, offering the artist's playful response to the pressures mass media messages place on our individual psyches.
Ucross adds playwright Jacobs-Jenkins to board
Branden Jacobs-Jenkins, playright, was announced a board member of Ucross, a prestigious artist residency program and creative laboratory for the arts in northeast Wyoming. Jenkins' work includes "Everybody," "Neighbors," "An Octoroon," OBIE Award for Best New Play; "Appropriate," OBIE Award for Best New Play, Outer Critics Circle nominee; "Gloria," Vineyard Theater, 2015; and "War." 
"First and foremost, Branden is a writer, and we are proud to welcome him and his talents to the Ucross board," said Sharon Dynak, President and Executive Director of Ucross. "As a Ucross Fellow, Branden came to Ucross where we were able to offer him the gift of time and space as he continued to develop his brilliant playwriting voice. As a board member, we know he will represent and support his fellow artists as we continue to build innovative programs for the artist community nationally and beyond."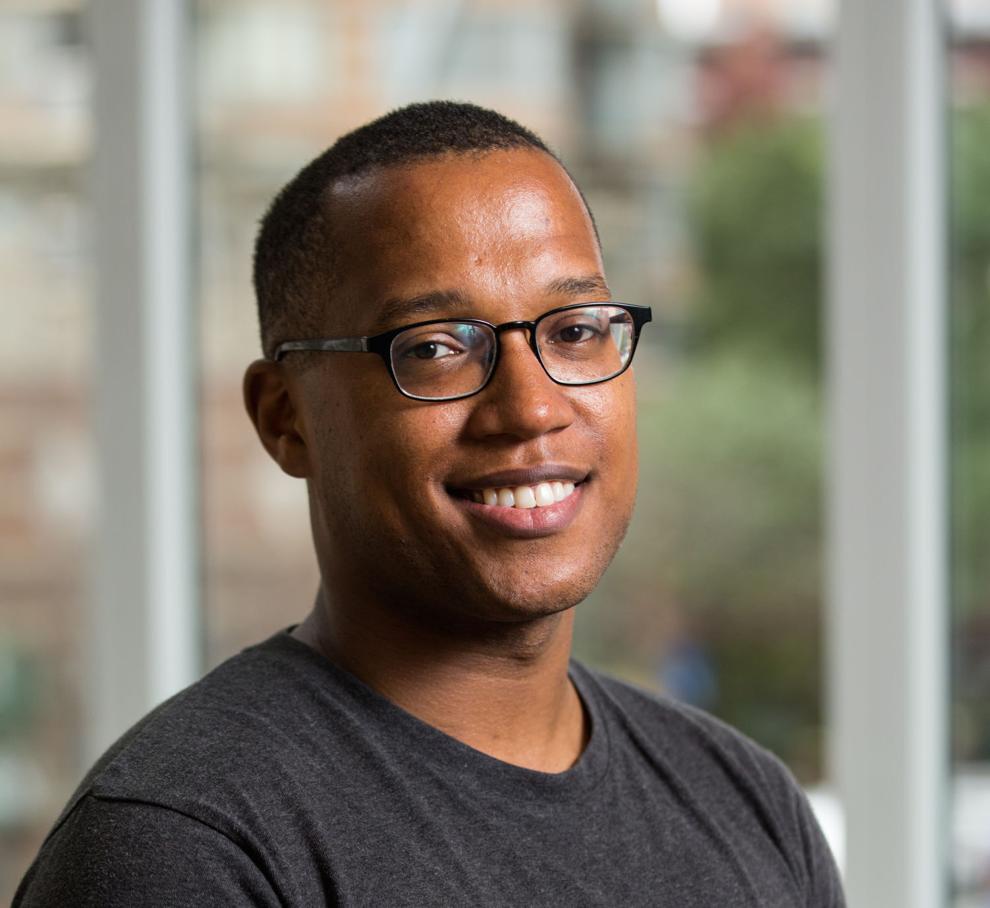 He is currently a Residency Five playwright at Signature Theatre and master-artist-in-residence in the Playwriting MFA program of Hunter College, City University of New York. Other honors include a 2016 MacArthur "Genius" Fellowship, the Paula Vogel Award, a Fulbright Arts Grant, a Helen Merrill Award, the Dorothy Strelsin playwriting fellowship, and the inaugural Tennessee Williams Award.
He is a Princeton alum from the Class of 2006, holds an M.F.A. in performance studies from NYU, and is a graduate of the Lila Acheson Wallace American Playwrights Program at Juilliard. In addition, he teaches in The University of Texas at Austin's College of Fine Arts. He is a Ucross Fellow through its longtime partnership with the Sundance Institute Theatre Program.
"My time at Ucross remains one of the most memorable and transformative experiences of my creative life. It's an honor to be invited to return in this capacity," said Jacobs-Jenkins. "I look forward to working to ensure that the gifts of this place and these wonderful, hardworking people be accessible to as wide a range of talented artists and thinkers as is possible."
Building Icebergs exhibition at MSU Billings
From Jan. 13 through Feb. 18, 2021, the Northcutt Steele Gallery at Montana State University Billings is pleased to present "Building Icebergs," an exhibition of intermedia works created by Dr. Mara Pierce, assistant professor of Art Education at MSUB, in collaboration with invited Montana artists and art educators.
Icebergs begin as single snowflakes that continually grow due to the addition of more snowflakes. Soon, their accumulated structure forms a mass large enough to move mountains. The form serves as the overarching metaphor for the exhibition.
Each professional artist and art educator may be understood to embody the idea of a single snowflake in their individual origin. These entities then coalesce into communities, resulting in a tremendous collective agency akin to the force of an iceberg as a creative teaching and making community.
Building Icebergs visually manifests the relationships found in art making, learning and teaching. Dr. Pierce practices the idea of co-construction by producing artworks alongside invited colleague art educators as her collaborators. Participants include: Kari Adams of Billings Central High School, Samantha Cole (Finch) of Shepherd High School, Anna Crow of Chief Dull Knife College, Megan Fetters of Lewis and Clark Middle School, Jon Kelly of Billings Senior High School, Casey O'Malley, a recent MSUB graduate; Breanna Shermer of Park City K-12, and Lacie Tucker of Blue Creek Elementary School. Dr. Pierce collaborates with husband and artist Michael Largo to revisit and renew some traditional and contemporary Din4 visual practices as opportunities for learning. Additionally, she brings visual exploration to the Indian Education for All policy, a Montana educational document that impacts art learning across the country.
Building Icebergs is sponsored in part by the Montana State University Billings Office of the Provost Arts & Humanities Grant.
Falling in Love exhibition held in Red Lodge
"Falling in Love" is a solo exhibition by artist DominiquePaulus in the Satellite Gallery at the Roosevelt Center Jan. 2, 2021 through March 29, 2021. The Satellite Gallery is a partnership between the Carbon County Arts Guild & Depot Gallery (CCAG) and The Roosevelt Center that gives Guild member artists an opportunity to show large scale works.
The paintings and drawings in this exhibition are very detailed and radiate the passionate attention Paulus feels while she creates. Each piece is carefully composed to tell a story and engage the viewer. She says, "Three and a half decades ago, my husband and I thought life was pretty perfect, living in the remote boreal mountains of northern New Hampshire. I was involved in the wildlife art world, drawing and painting birds, wildflowers, and a lot of moose. We decided to backpack in Glacier National Park. That very first excursion to Montana, changed our lives forever. This exhibit reveals my growing love and respect for nature. A love that flourishes as I explore and observe the wild of Montana."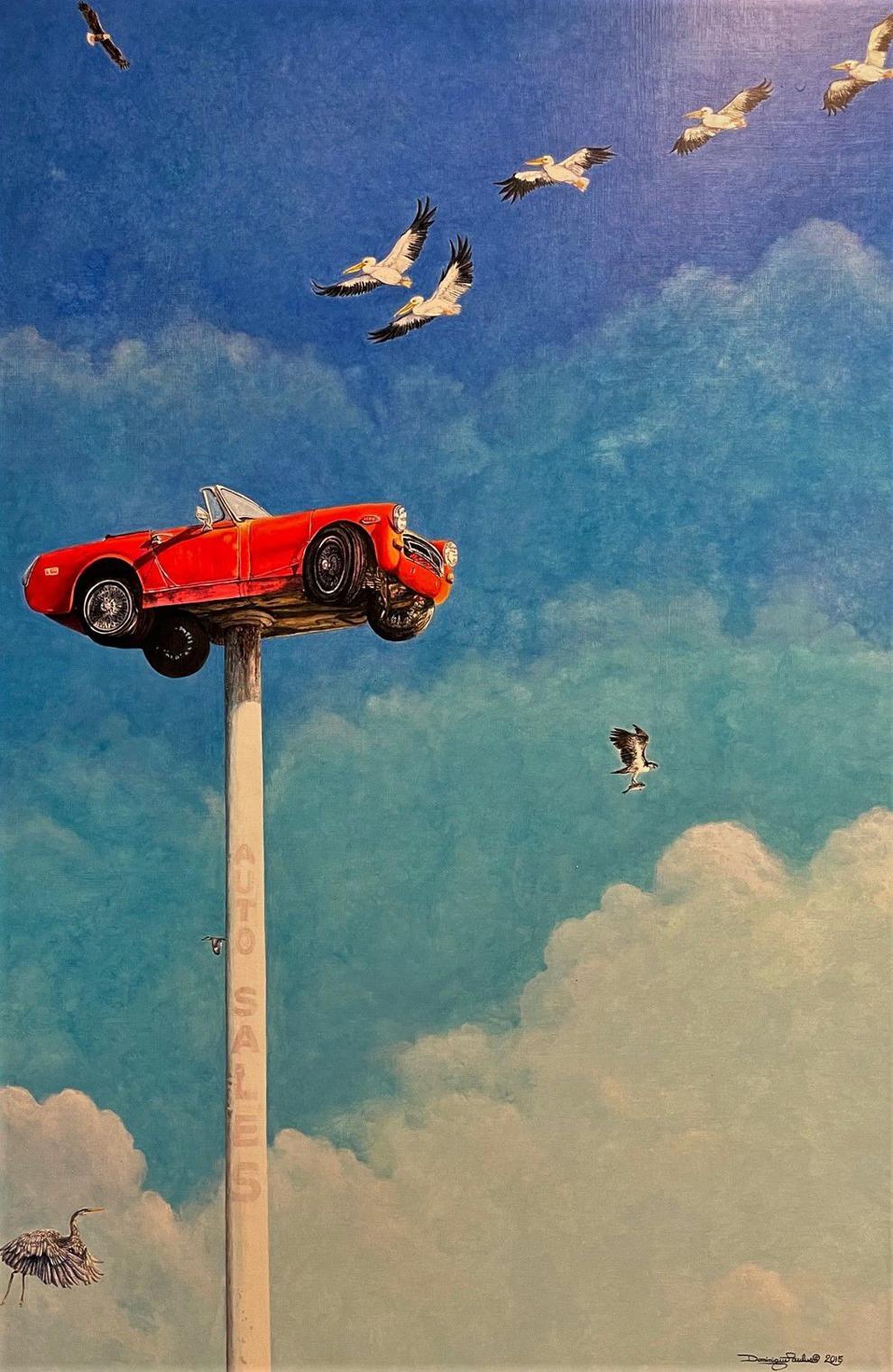 CCAG's Satellite Gallery at the Roosevelt Center is open Monday through Friday, 9:30 a.m. to 5 p.m., stop in to see these stunning compositions inspired by love.