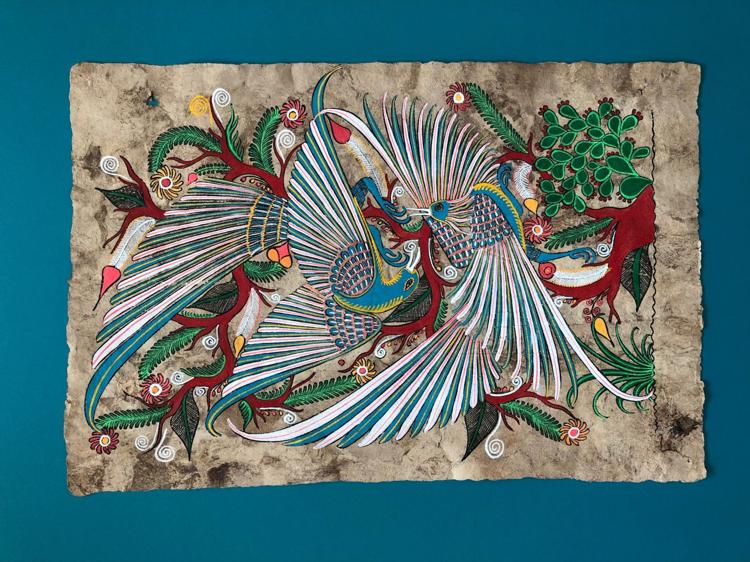 Manos inspiradas (inspired hands) exhibit opens at MSUB
A student-curated exhibit opened at Northcutt Steele Gallery at MSU Billings this week, featuring art from Latin and Central America.
The exhibit is the culmination of project-based research carried out by students in the honors course, "Art and Religion in Spain and the Americas," taught by Hispanic Outreach Coordinator Dr. Rebecca Berru Davis. Student exhibition organizers are Kaitlin Angel, Hissaki Flores, Rachel Hamilton, Claudia Jimenez, Keslie Oaks, and Angel Shandy.
Work on display is by anonymous artists inspired by their indigenous roots, their environment, and their religious and cultural traditions. Varied works in ceramic, wood, textile, and paint, as well as works on tin and amate bark paper are represented to demonstrate the range of creativity, ingenuity, and facility expressed by these artists.
The exhibit will be on display through Nov. 26 as part of MSU Billings' Hispanic Outreach Initiative, which seeks to spotlight and celebrate diversity on campus, according to a press release.
---
Toucan's Holiday Open House features '20x20' exhibit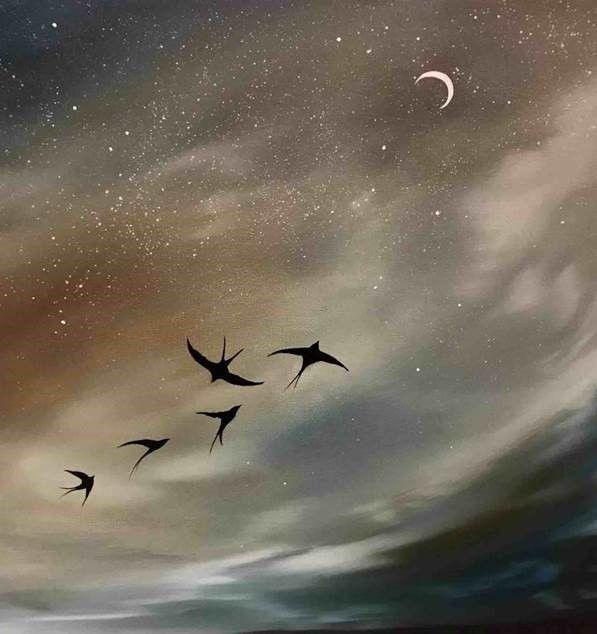 Toucan opens its "20x20" show in conjunction with the gallery's Holiday Open House from noon to 4 p.m. on Saturday, Nov. 16. "20x20" is an invitational, juried show of works conforming to the show's only requirement: Each piece must be 20-by-20 inches in dimension. In response to the otherwise open nature of the exhibit, a variety of media were utilized and are present in the works. The show will be on display through January 2020. Additionally, handmade pottery, jewelry, textiles and other products, all suited to the gift-giving season, will be highlighted. Refreshments will be served.
---
4-H plans annual Family Fun Night
Sponsored by 4-H, Family Fun Night is planned for 5-8 p.m. on Saturday, Nov. 16, at the Montana Pavilion at MetraPark. The public is invited to a night of kid-friendly carnival games, food booths, door prizes and silent auction baskets. Adults may also play bingo.
Admission and raffle tickets are 50 cents and may be purchased at the door or in advance from a Yellowstone County 4-H member.  Tickets for the booth games are 25 cents and may be purchased at Family Fun Night. 
You have free articles remaining.
For more information contact Roni Baker, Yellowstone County 4-H Extension agent at 256-2828.
---
'A Charlie Brown Christmas' live at MetraPark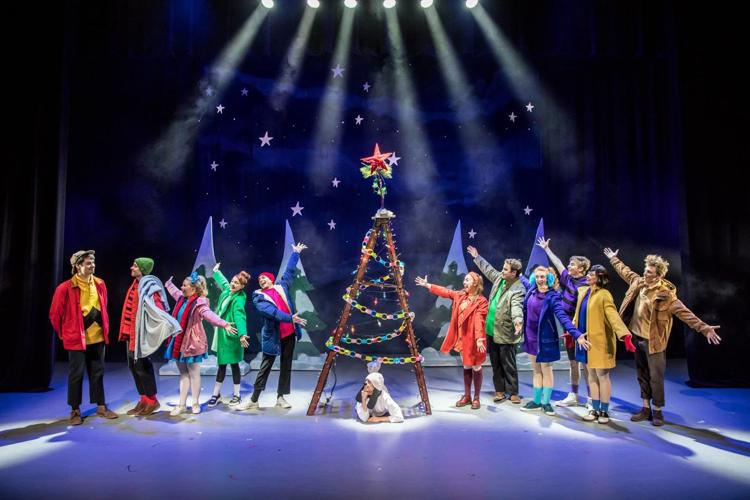 The beloved holiday cartoon "A Charlie Brown Christmas" will unfold live at MetraPark on Nov. 20.
The musical is based on the classic 1965 television special by Charles M. Schulz, culled from his classic comic strip "Peanuts" with Vince Guaraldi's classic music score. The Emmy and Peadbody award winning story has long been a classic during the holidays, and the stage adaptation is geared toward families.
---
MSUB jazz concert to honor Brad Edwards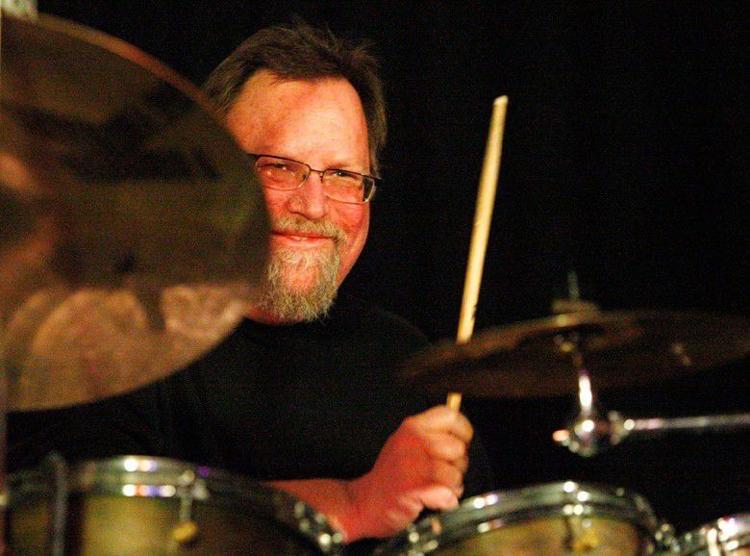 The Montana State University Billings Jazz Ensemble and Honor Jazz Combo will present their jazz concert at 7:30 p.m. on Thursday, Nov. 21, at Cisel Recital Hall.
The performance, directed by John Roberts, assistant professor of low brass, and Dr. Scott Jeppesen, assistant music professor, will be given in honor of the late Brad Edwards.
The program will include heavy, swinging tunes by the MSU Billings Honor Jazz Combo and Big Band, with jazz pieces by Benny Golson, Chick Corea, Maynard Ferguson, Bob Brookmeyer, Pat Metheny and others, according to a press release.
Admission is $5 for adults and $3 for students. MSUB students, faculty, and staff may get in free with a valid MSUB ID.
---
Prolific Billings drummer and public radio personality Brad Edwards died Saturday from a heart attack. He was 60.