Art House announces Oscar night at home fundraiser
Art House Cinema invites everyone to join in the Oscar ceremonies on April 25 and support the local independent non-profit cinema all from the comfort and safety of home.
The Art House Home Party Kit is filled with charcuterie, beer and/or wine, popcorn, swag, bingo cards, an Oscar ballot, and more. 
Art House's annual Oscar celebration is a fundraising event, this year focusing on supporting Art House Cinema and The Babcock Theatre so movie nights downtown can still be an affordable form of entertainment as they continue their mission to bring unique and enlightening film, art and culture to Billings.
In addition to the at-home party kit, tune in for virtual celebrations throughout the evening by following Art House Cinema on social media for live updates on ballot counts, fundraising status, and a chance to win prizes.
Kits are available to purchase at their website with a choice between boxes to serve up to four people, or smaller boxes perfect for two.
MSUB's Monica Moss to perform trumpet junior recital
Monica Moss will present her junior recital on Wednesday, April 7, at 6:30 p.m. in Cisel Recital Hall at Montana State University Billings. Moss is a double major in music education and trumpet performance. She is a student of Mark Fenderson.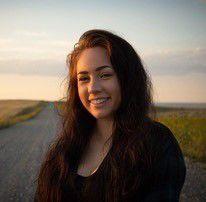 Originally from Solon, Iowa, Moss participated in Symphonic Band, Marching Band, Jazz Band, and Jazz Choir at Solon High School. She competed statewide in all four ensembles and won the state championship for Jazz Choir in 2014. Moss moved to Billings in 2015 and attended West High where she was a member of the Symphonic Band, Jazz Band, and orchestra. She was also a member of the All-State Bands and performed with Airmen of Note when they gave a concert at West High.
In her time at MSUB, Moss has been a member of the Symphonic Band, Jazz Combo, Brass Ensemble, and Jazz Band. Currently she is the president of the MSUB Jazz Club. Outside of MSUB, she is a member of the Magic City Big Band and teaches private trumpet lessons. Moss plans to pursue her master's and doctorate degrees in music education to achieve her goal of teaching at the collegiate level.
MSUB's Emerald Hart to present senior vocal recital
Emerald Hart, a vocal performance and music education major at Montana State University Billings, will present her senior recital on April 7, at 5 p.m., in Cisel Recital Hall. Hart is very active in the MSU Billings Department of Music as a member of Chamber Choir, University Chorus, and the Commercial Ensemble. She is the president of Jackets Only a cappella group and the NAfME Club for music educators. She has sung professionally in Billings at the Nova Center for the Performing Arts, appearing as Bastienne in "Bastien and Bastienne" and Ms. Silverpeal in "The Impresario." Additionally, she was the assistant director of "Le Nozze di Figaro." Hart is a student of Douglas Nagel. Her recital will include works by Fauré, Bernstein, Offenbach, and more.
MSUB's Haylee Koon to present senior flute recital
Montana State University Billings music education and flute performance major, Haylee Koon, will perform her senior flute recital on Sunday, April 11 at 1 p.m. The concert will be held in Cisel Recital Hall with a maximum capacity of 50 persons. Koon is currently completing her student teaching in Billings School District Two and will graduate in May. Her recital will include works by Bach, Vivaldi, Hue, Schocker, and more. Adjunct faculty member, Tim Schoessler, will be accompanying Koon on the piano during the recital.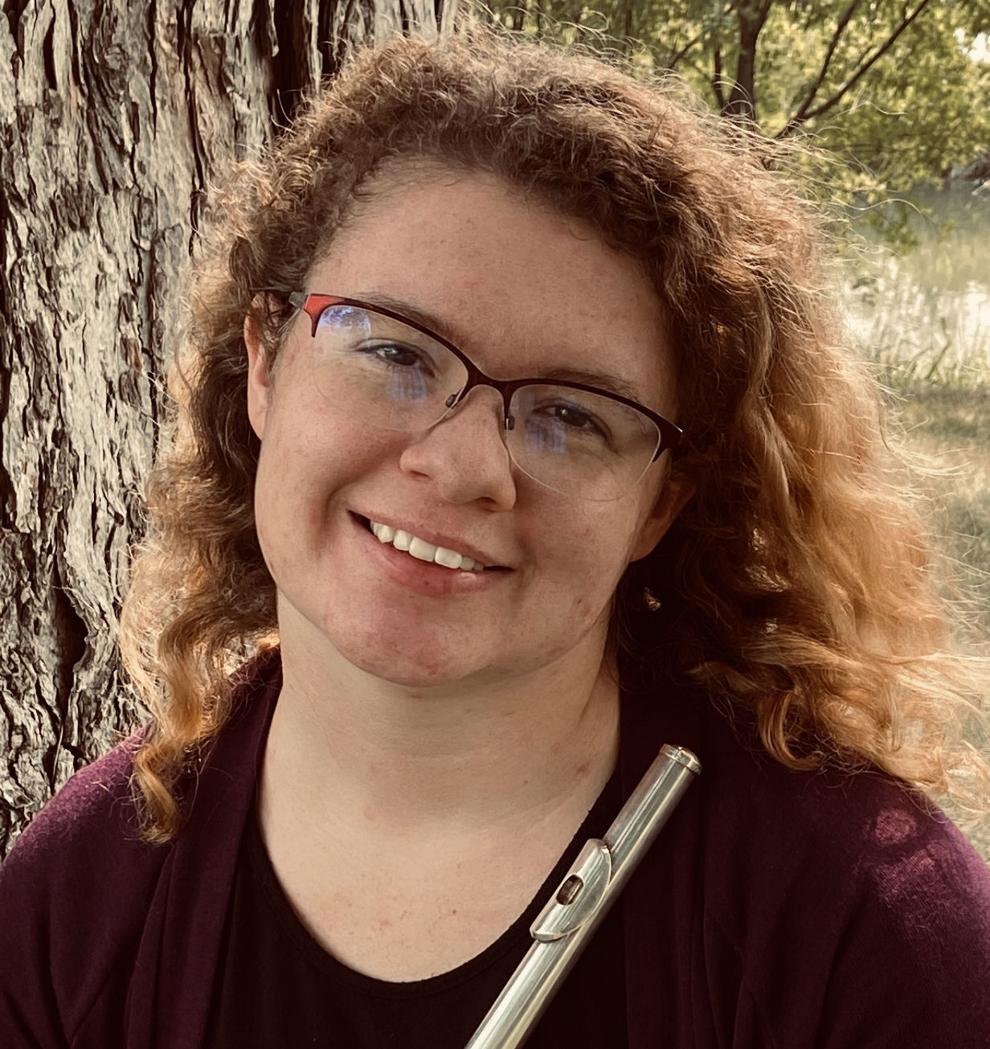 An enthusiastic student in the music department, Koon plays in the Symphonic Band, Jazz Band, Jazz Combo, Commercial Ensemble, Pep Band, and various other ensembles on campus. She is also the student conductor of the MSUB Pep Band and has conducted a student-led sax ensemble. She has held officer positions in the NAfME Collegiate Club of music educators and the Yellowjacket Jazz Club.
The recital is free and open to the public. Masks will be required for all participants, and social distancing must be strictly followed.
BSO & Chorale presents: 'Guys and Dolls'
Join the Billings Symphony Orchestra & Chorale for this lightly staged production of Frank Loesser's musical comedy Guys & Dolls: A Musical Fable of Broadway. It tells the tale of two young couples betting against the odds in Depression-era New York City. Full of heart and humor, this Broadway hit features classics such as "Sue Me," "Luck be a Lady," and "Sit Down, You're Rockin' the Boat." Featuring a cast of Broadway professionals and local talent.
Guys & Dolls: A Musical Fable of Broadway in three performances: Saturday, March 20 at 2 p.m. and 7:30 p.m., and Sunday, March 21 at 2 p.m. at the Lockwood Performing Arts Center. Masks are required to be worn at all times while in the venue. For those who do not feel comfortable attending in person, a live-stream option is available for the Saturday 7:30 p.m. performance for $10. It will also be available on-demand after the live-stream performance, also for $10. Doors open one hour prior to each scheduled performance. A pre-recorded Concert Cues will play before each scheduled in-person concert and will play the week prior on Facebook. For the live-stream, Concert Cues will begin at 7:10 p.m.
MSUB's Alicia Thomason to perform senior recital
Alicia Thomason will perform her senior violin recital on Sunday, April 11, at 3 p.m. in Cisel Recital Hall at Montana State University Billings. The recital will include repertoire from the Baroque and Romantic eras, as well as "The Prayer" from the 1998 Warner Brothers movie Quest for Camelot and a traditional Celtic reel set. Thomason is the daughter of Dennis and Michelle Thomason and is a double major in music and English at MSU Billings. She is a student of Randy Tracy and plans to graduate in the fall of 2021.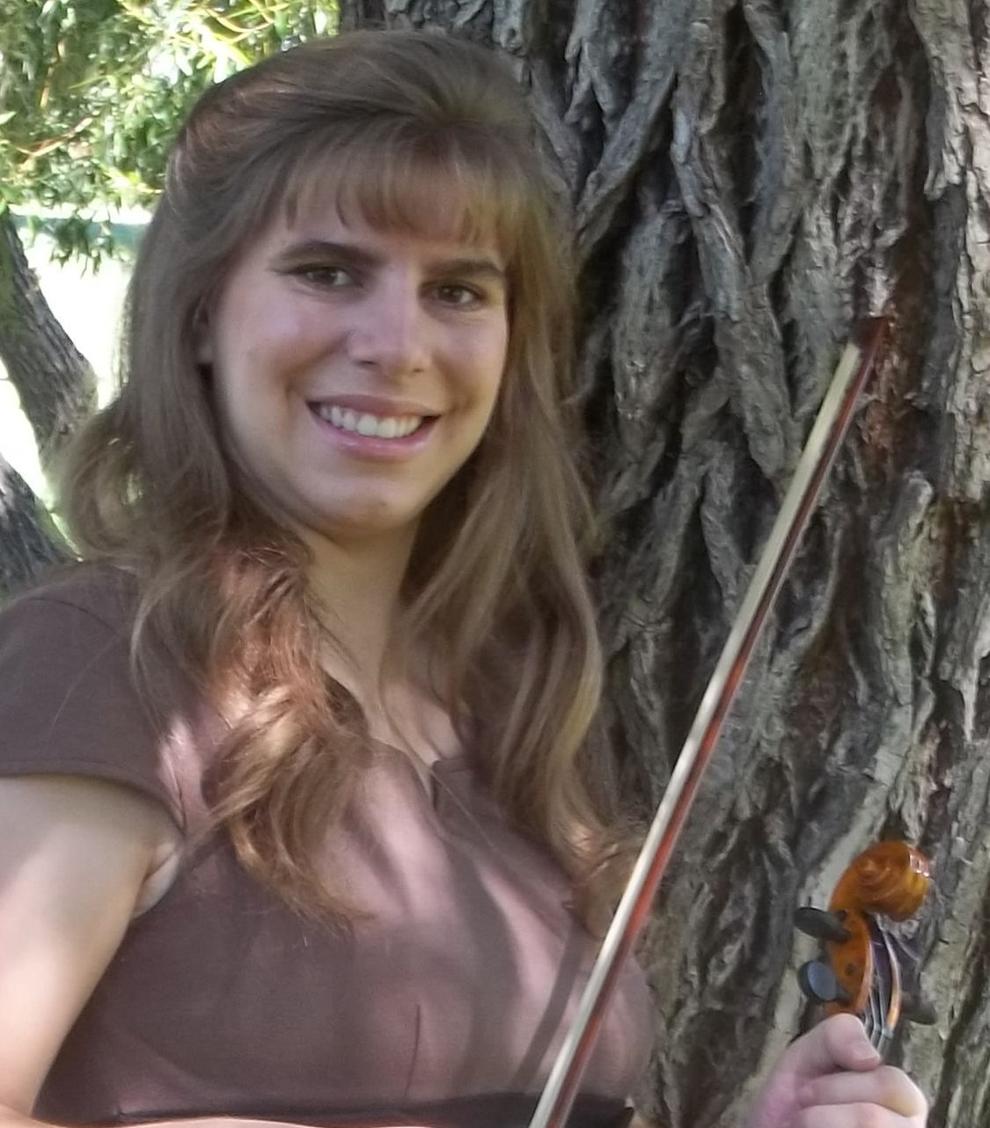 A home school student from Billings, Thomason was part of the Billings Youth Orchestra from the sixth grade until her high school graduation. She took private violin lessons from Laura Dalbey for many years before studying with Randy Tracy. Thomason is a substitute for the Billings Symphony Orchestra and hopes to someday re-audition to become a full-time member. She enjoys playing Celtic fiddle music and has played for the Billings-based Ceilidh Fiddlers.
Sandstone Gallery hosts vintage plein air art show
Vintage works of artists Beverly St. John and LeRoy Greene will be on display at Sandstone Gallery, 2913 Second Ave. N. in downtown Billings. The show opens on Friday, April 9, from 5 p.m. to 8 p.m. Over 20 original framed paintings from the '40s and '50s will be on display and offered for sale during this event. The public is invited to stop in and view or purchase these works, which will remain on display through May 28. 
Downtown shop focuses on Montana products
Crackajack is a new gift shop in downtown Billings centered around locally made Montana products and gifts. Their "Spring into Spring" event is March 20-21, from 10 a.m. to 5 p.m. They will have the Lil Red Wagon Food Truck on Saturday March 20, from 11 a.m. to 2 p.m. The address is 1810 1st Avenue North.