NOVA presents double-feature 'No Exit' and 'Free Birdie'
NOVA Center for the Performing Arts will present a unique double-feature to launch the new decade.
The first, suitable for older teens and adults, is "No Exit," a play written originally by the philosopher Jean-Paul Sartre. The adaptation by Paul Bowels is filled with the foreshadowing, symbolism and sharp humor Sartre is known for. With the tagline of "Hell is other people," this biting story brings together one man and two women expecting a stereotypical hell and finding themselves, instead, together in a hideously ugly room with no windows, no sleep ever again, no way to avoid one another, and no exit. As bleak as it sounds, it provides a distinct vision of how we see ourselves and others, and how we perceive others see us, according to a press release from NOVA. Andrew Wolf, an accomplished actor with experience in film and television roles, stars in and makes his directorial debut with "No Exit."
The second featured one-act play was written by DeLaney Hardy Ray, who will also direct the performances. "Free Birdie" is a quick-moving one-act play that is rich with eccentric characters and humor. Ray has spent many hours at NOVA as a performer, instructor, employee and supporter, has performed in Venture Improv and is a member of Yellowstone Repertory Theater. "Free Birdie" explores anxiety and seclusion, and the importance of letting others — no matter how intrusive or annoying — help us move forward.
Performances will take place Jan. 10-19, with curtain times at 7:30 p.m. on Fridays and Saturdays, and 2 p.m. on Sundays. Tickets cost $21 for adults, $16 for senior citizens and members of the military, and $10 for students.
---
'Rapid Expansion' exhibit features works by Cody artist
The Northcutt Steele Gallery at Montana State University Billings will present "Rapid Expansion," an exhibit of mixed-media works by Cody-based artist Rebecca Weed. The exhibit will open with a reception from 4:30 to 7 p.m. on Thursday, and remain on view through Feb. 13.
According to a press release from the university, "Rapid Expansion" offers a series of narrative, often autobiographical, works exploring the physical and symbolic horizon and the means by which they shape the experiences, stories and forms of the Western landscape.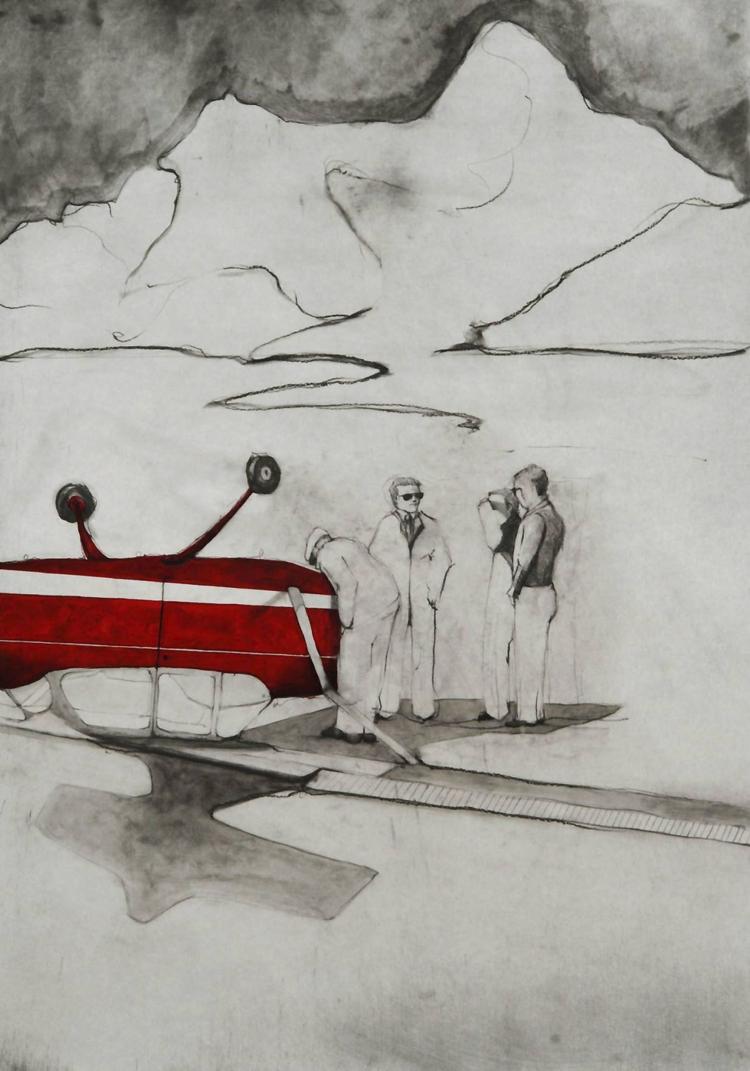 You have free articles remaining.
Weed received her Bachelor of Arts in fine arts with a focus in painting from MSUB in 2006. From there, she took a circuitous not-very-art-filled route to Missoula, where she received her master of fine arts degree in painting in 2011.
Weed has exhibited throughout the United States and internationally. Currently, she teaches at various institutions, organizes and supports community arts education in her hometown of Cody, Wyoming, and the surrounding area.
The Northcutt Steele Gallery is located on the first floor of the Liberal Arts building on the MSU Billings campus. The exhibit and reception are free and open to the public.
---
Carbon County Arts Guild & Depot Gallery memberships available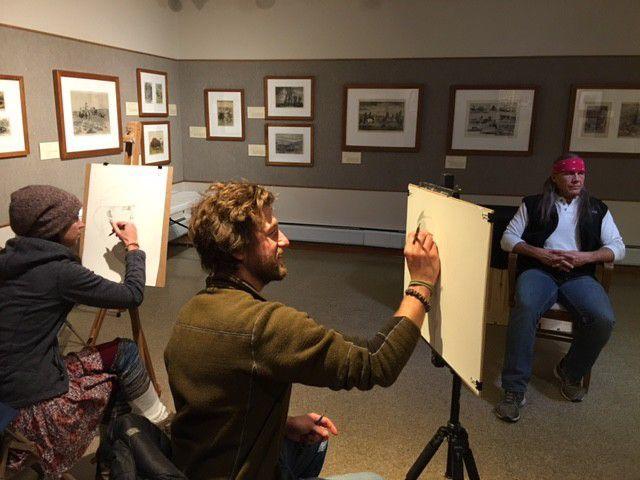 The Carbon County Arts Guild & Depot Gallery in Red Lodge is offering 2020 memberships and renewals to all regional artists, enthusiasts, patrons and citizens.
Annual memberships run Jan. 1-Dec. 31. A membership application form is available online at carboncountydepotgallery.org. Forms may be completed and submitted with payment by mail to CCAG, PO Box 585, Red Lodge, MT 59068.
The CCAG offers a venue where member artists can display and sell their work, Open Studio days and a network of creative people. For all members, there are invitations to special gatherings, workshops and discounted booth rent at the annual Labor Day Arts Fair. Membership funds provide scholarships for youth, bring traveling exhibitions to the community, and support our ongoing educational outreach, according to a press release from the organization.
The Carbon County Arts Guild is housed in the Red Lodge Northern Pacific train depot built in 1889. It has been the home of the Arts Guild since 1983. The depot is on the National Register of Historic Places.