"What does justice mean?" asked Josie Anderson, a second-grade student at Pioneer Elementary, during a presentation by Art Mobile of Montana.
"It means taking care of the bad," replied first-grader Alexzander Jones. "Then everyone is happy."
Shannon Driscoll, Art Mobile's teaching artist, shared words like "justice," "transformation," "empathy," and "equality" to help students understand the works of art she brought for display on Thursday at the small school northeast of Billings.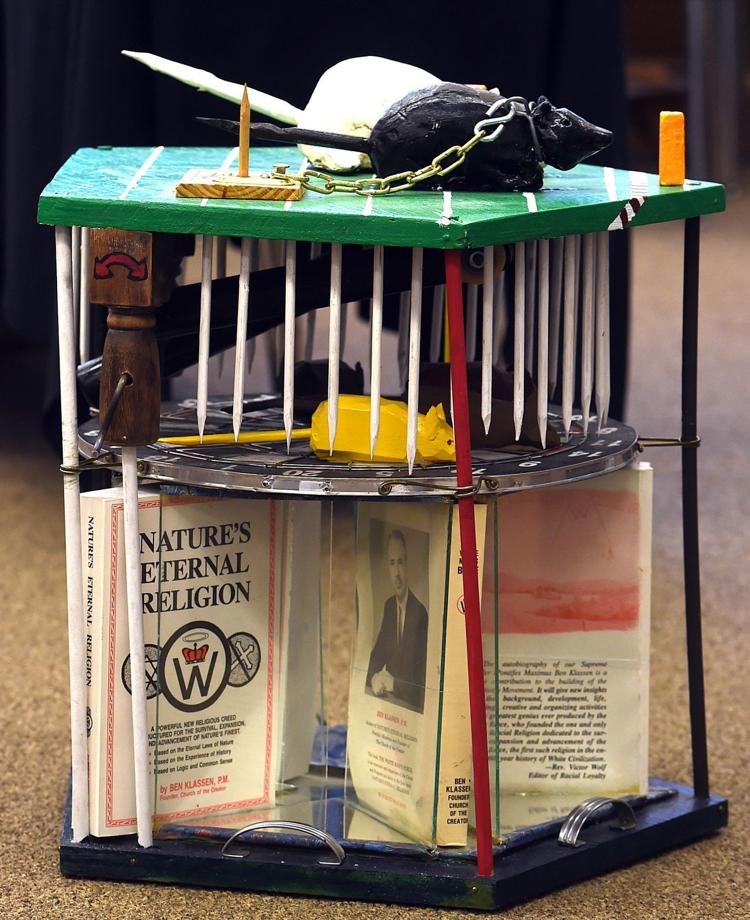 Fifteen pieces of artwork were on display, including Missoula artist Stephen Glueckert's "Smoke in Mirrors," a contraption built atop volumes of books espousing ideas of racism and anti-Semitism. In other artwork, pages of the books were folded into paper cranes or transformed into something wholly new. Thirteen books stood upright, covered with hats hand-knit by Billings artist Jane Waggoner Deschner.
"All these books started out being books filled with lots of hate," said Driscoll. "These artist took it upon themselves to change that."
The books were authored by Ben Klassen, a white supremacist and founder of the Church of the Creator. In 2004, a former "Creator" member offered 4,100 copies of Klassen's anti-Semitic, racist manifestos to the Montana Human Rights Network for $300.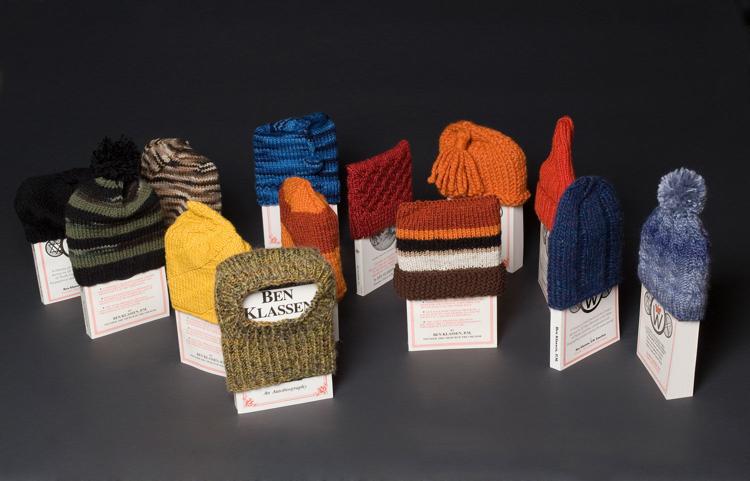 With 13 titles such as "The White Man's Bible," Klassen's texts called for a racial holy war. Members of the Montana Human Rights Network, which formed in the 1990s in response to white supremacist groups organizing in Montana, wondered what could be done — besides burning the books — to ensure the literature doesn't get disseminated.
"Speaking Volumes: Transforming Hate," a responsive art exhibition, became the answer. Artists across the nation were asked to transform the books. The exhibition, curated by Katie Knight of Helena, opened in 2008 at the Holter Museum of Art. About one third of the participants were Montana artists.
In transforming the books, many artists told their own stories, like Clarissa Sligh, who folded origami peace cranes from pages of the books. At age 15, Sligh was the lead plaintiff in a 1955 school desegregation case in Virginia. As a witness to her uncle's lynching, Sligh has also presented work at the Brooklyn Museum of Art.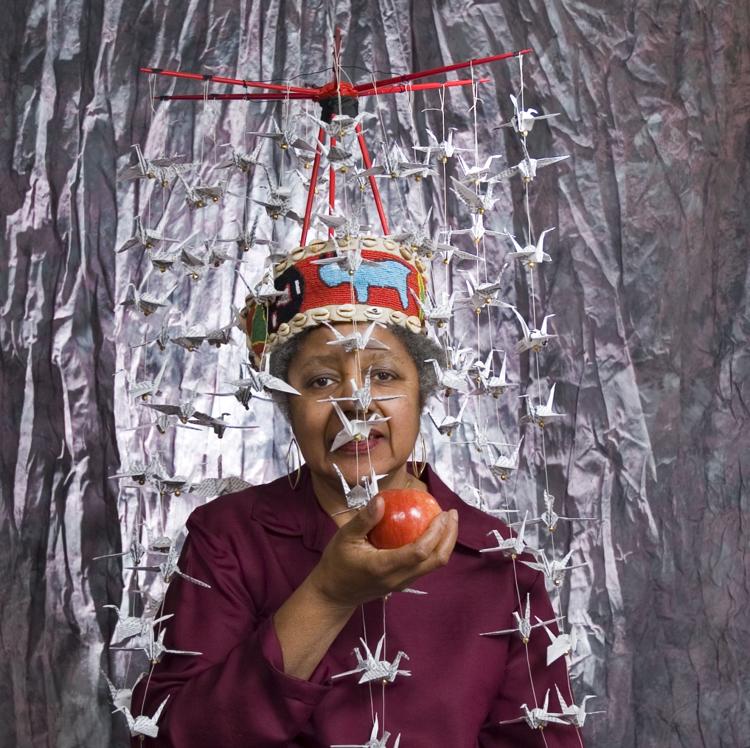 Knight describes Sligh as one of her heroes. "When you listen to someone's story, whether it's symbolic or visual, or a verbal narrative, you gain hopefully more empathy and understanding and they become humanized," Knight said. 
Since opening in Helena, the exhibition has traveled from coast to coast, appearing in 27 museums and galleries.
Transforming hate
"Speaking Volumes: Transforming Hate," continues to grow from its original 99 pieces of work by 60 artists and teams. In 2018, the exhibit returned to the Holter and included new works, including several pieces by high school students from St. Louis. After seeing the exhibit, students made their own books in nontraditional forms, including a three-dimensional life jacket and a folded drawing that can be viewed from two directions, revealing different images.
That piece was first grader Charlotte Rome's favorite, though she liked it all, she said. "I just like art."
This summer, Knight was contacted by Art Mobile of Montana to include pieces from the exhibition in this mobile art gallery's exhibition, which tours Montana schools.
Logistically, it was a challenge because the exhibit was meant for galleries or museums, so many of the works were not able to be included based on size or fragility.
Driscoll, Art Mobile's traveling instructor, helped select the art and presents and interprets it with students. She has visited a dozen schools across Montana since the school year began, and will continue trucking art across the state, with a focus on visiting rural schools.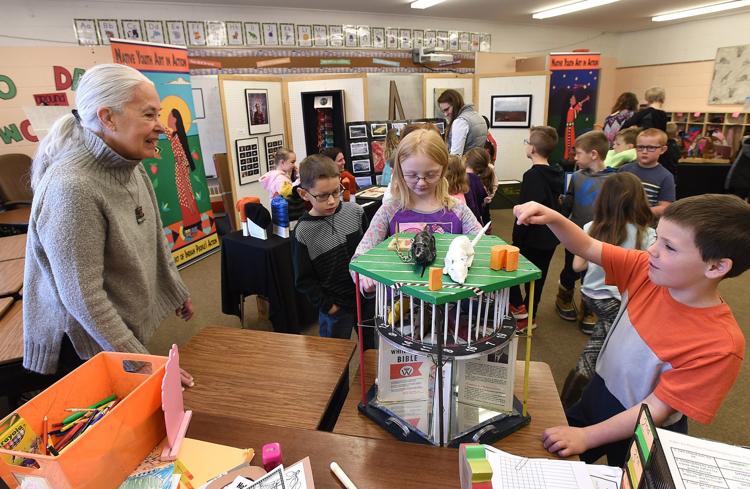 You have free articles remaining.
During Thursday's presentation at Pioneer Elementary, third grade student Ryder Kuntz was inspired by knitted caps made by Jane Waggonner Deschner to cover the books. He said he finger knits, and hopes to learn how to make hats one day.
"People aren't born hating other people. They have to learn that," Deschner said. Her work, she explained, is intended to look like students on a playground with stocking caps, just hanging around.
Driscoll explained Deschner's work as an example of empathy. "The man who wrote these books, he was someone that Jane does not agree with. His ideas are something that Jane and all the other artists did not like at all. Some of the artists, it made them cry. Some, it made them really angry."
She asked, "How many of you have ever had a hat knitted for you, or been gifted a hat or gloves? If someone gives you a hat, what is that a sign of?"
Several students said it showed kindness.
"Absolutely," Driscoll said.  
Knight doesn't hesitate when asked if this work is appropriate for younger students. "Kids have a really strong sense of something that is fair or not fair, and quite a few pieces in the show that can be approached on that level – that people should have equal opportunity or equal access to resources," she said.
In dialogue, Knight said the exhibition has the most impact. She often asks students, "What's going on here? What do you see?"
"People have their own interpretations, and sometimes it comes very close to the artist's original concept, and sometime they come up with refreshing ideas," Knight said. "You don't always have to tell little kids too much, because they can think for themselves. Their sense of justice is really strong."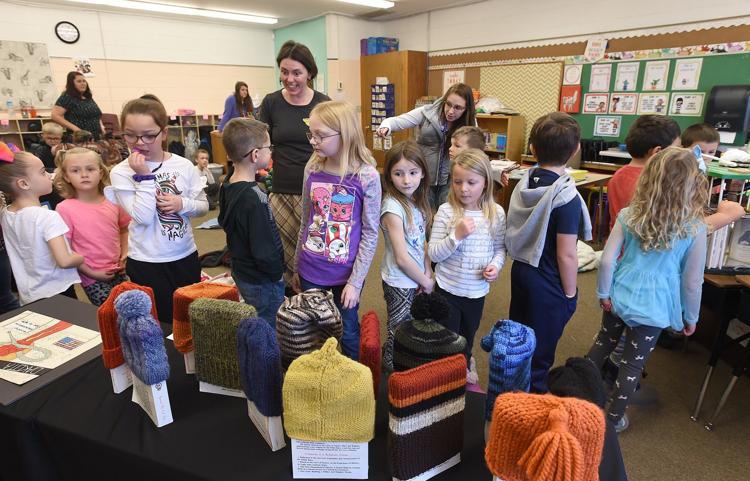 On the road again
The exhibit is now part of a nonprofit organization, Speaking Volumes Art Action, which Knight formed to manage and fund the project. Many artists have donated their works to the exhibition, stored and managed through the Holter Museum.
"Every time I start to feel exhausted or thinking of laying it down, when I reconnect with all these artists with whom I've been in touch – mostly since 2006 – it energizes me. I love seeing what they are doing and their commitment to participating."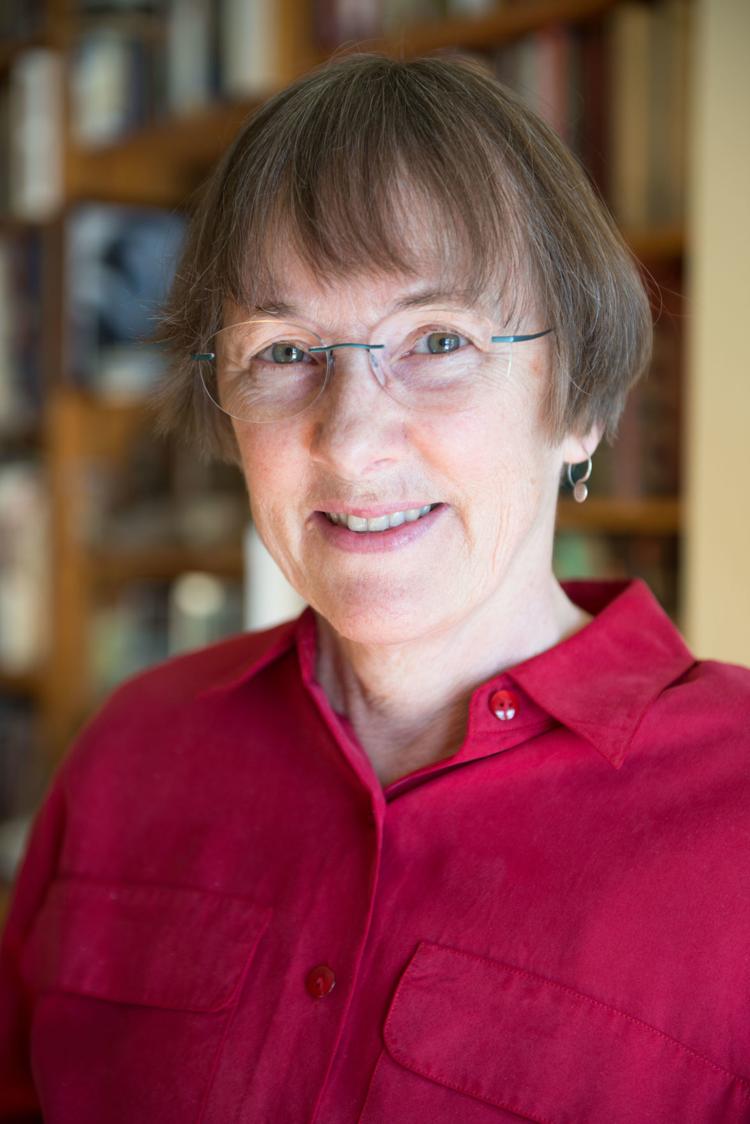 Knight, whose father she described as an activist, has been advocating for equality and discussing issues of racism since she was 15.
"I'm 64 now," she said. "It's been a long time, and still it's not easy." Of sustaining this project for more than a decade, Knight said it remains, unfortunately, as relevant as ever.
"I'd say things have headed up a lot since the show opened even. But where I feel where we've made some progress is dialogue, and that is the purpose of this show."
---
Photos: Artwork from "Speaking Volumes: Transforming Hate"
Tim Speyer's "School Lessons"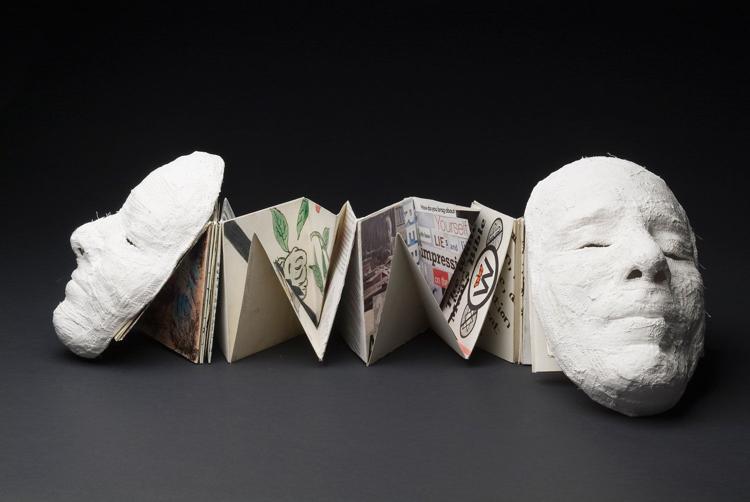 Sara Steele's "A Thousand Origami Cranes"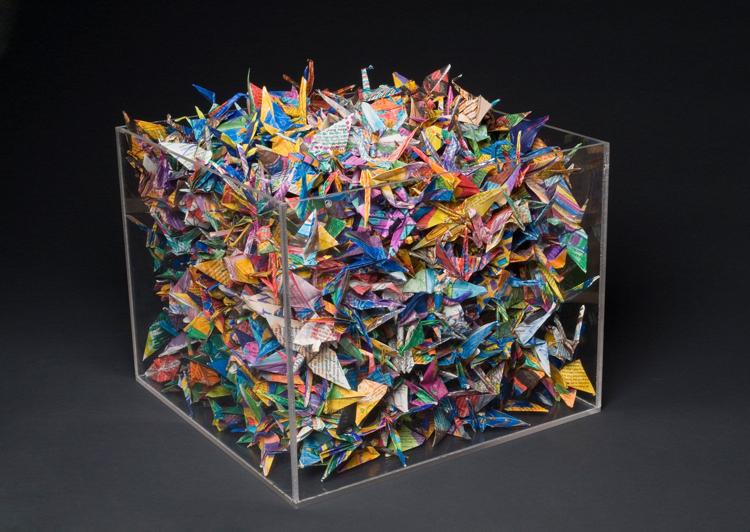 Scott Schuldt's "Unbound"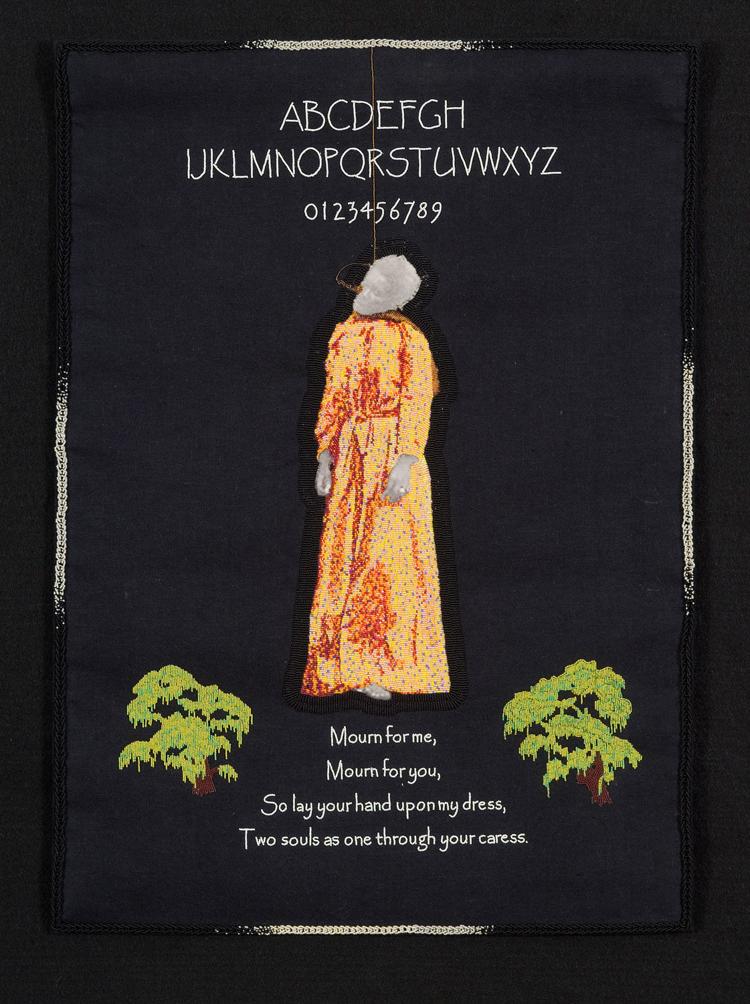 Kristin Casaletto's "Decree"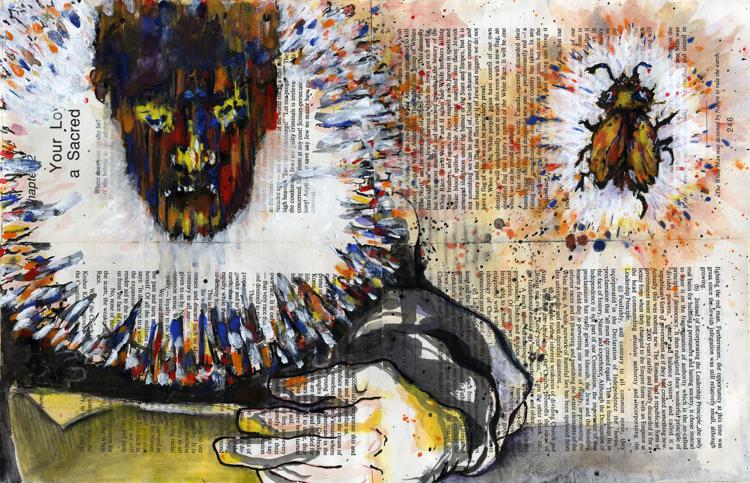 "Inert Projectiles" by Tim Holmes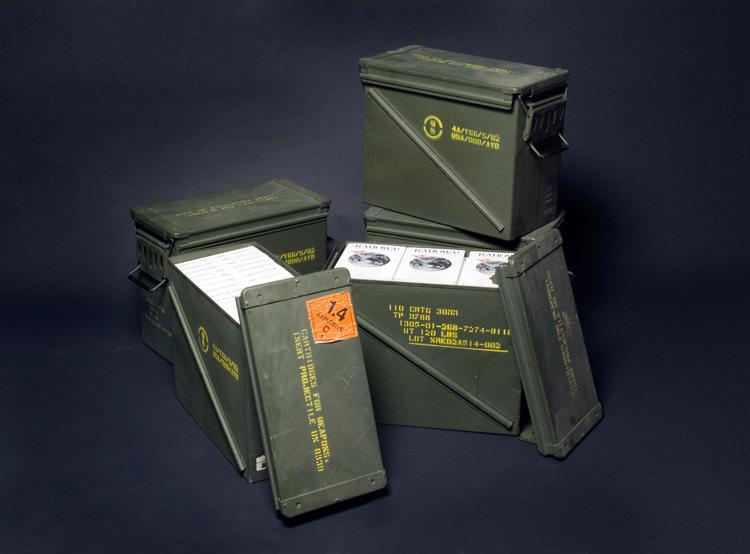 Maggy Rozycki Hiltner's "Requiem"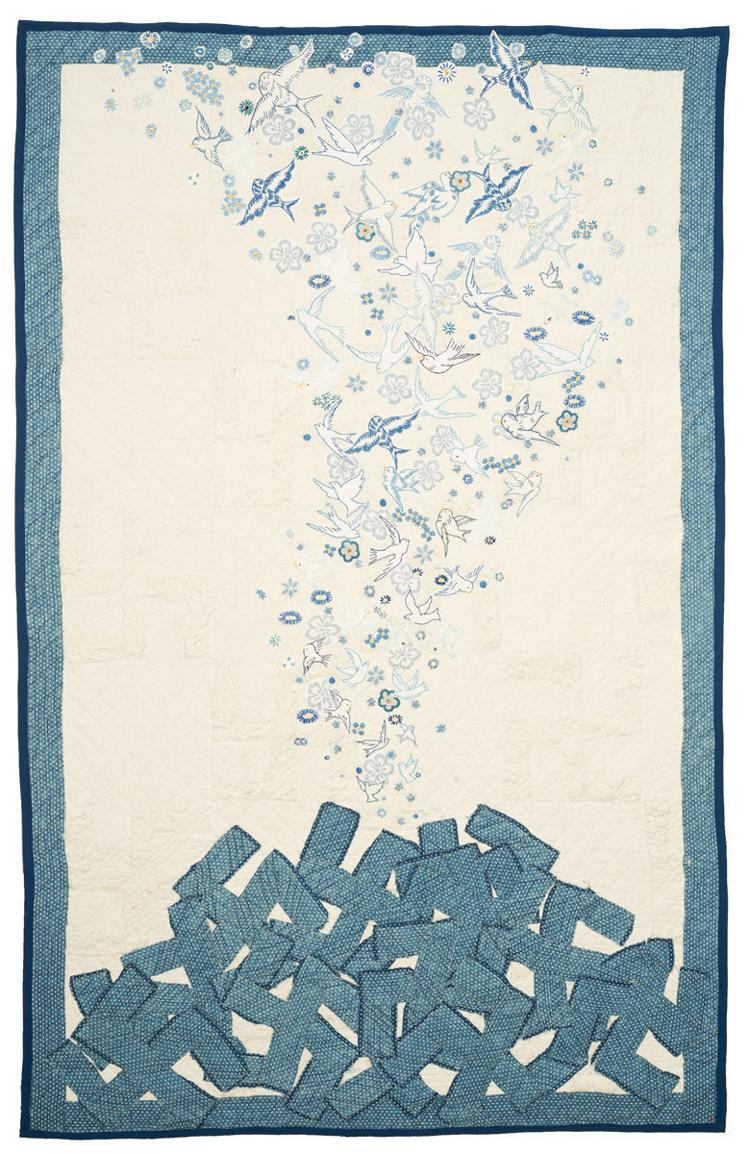 Corwin Clairmont's "Tick Tac Toe"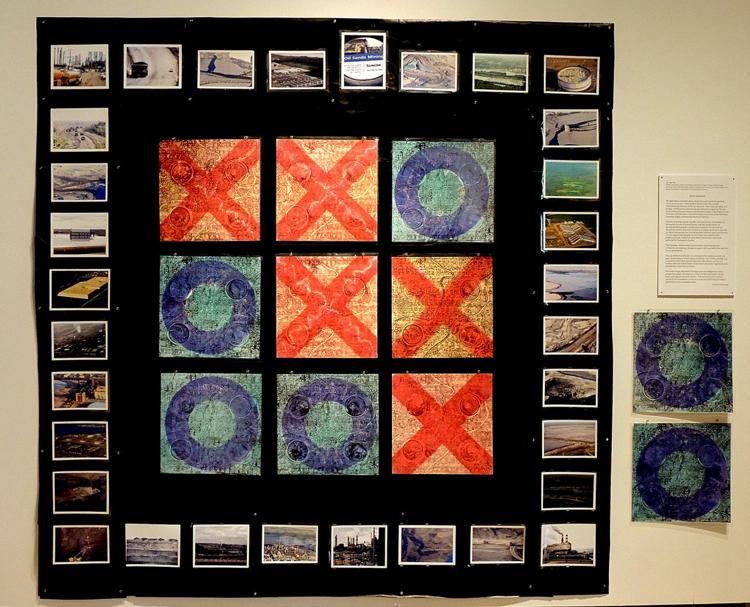 Clarissa Sligh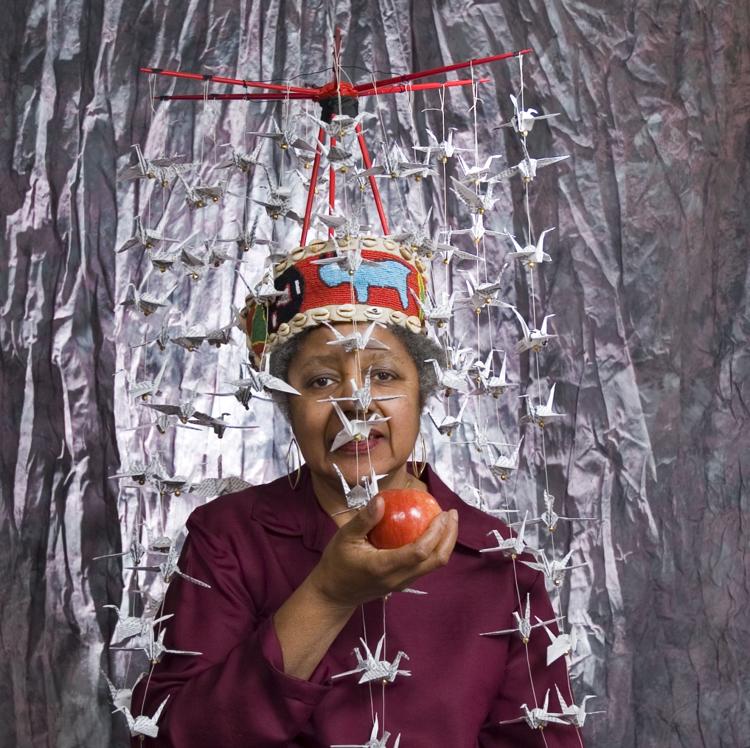 "Superior" by Lei Curtis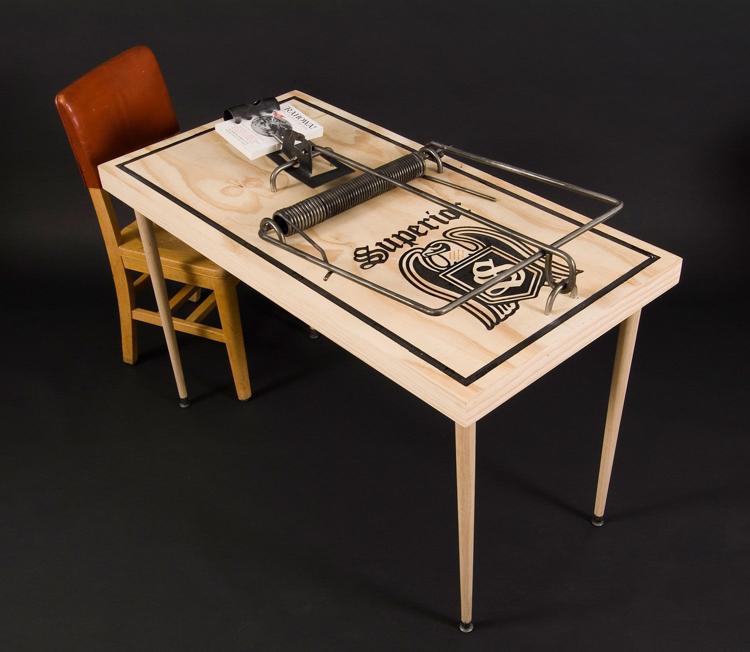 Jean Grosser's "Memorials"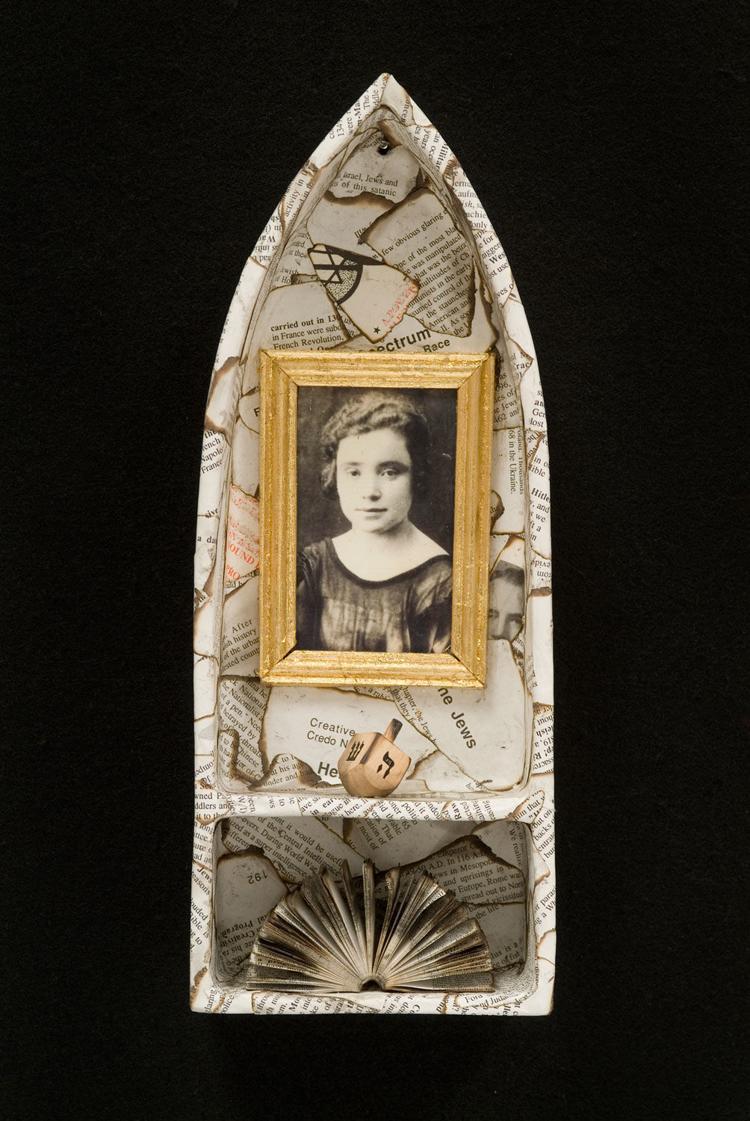 Miguel Guillen's "The Cooling Table"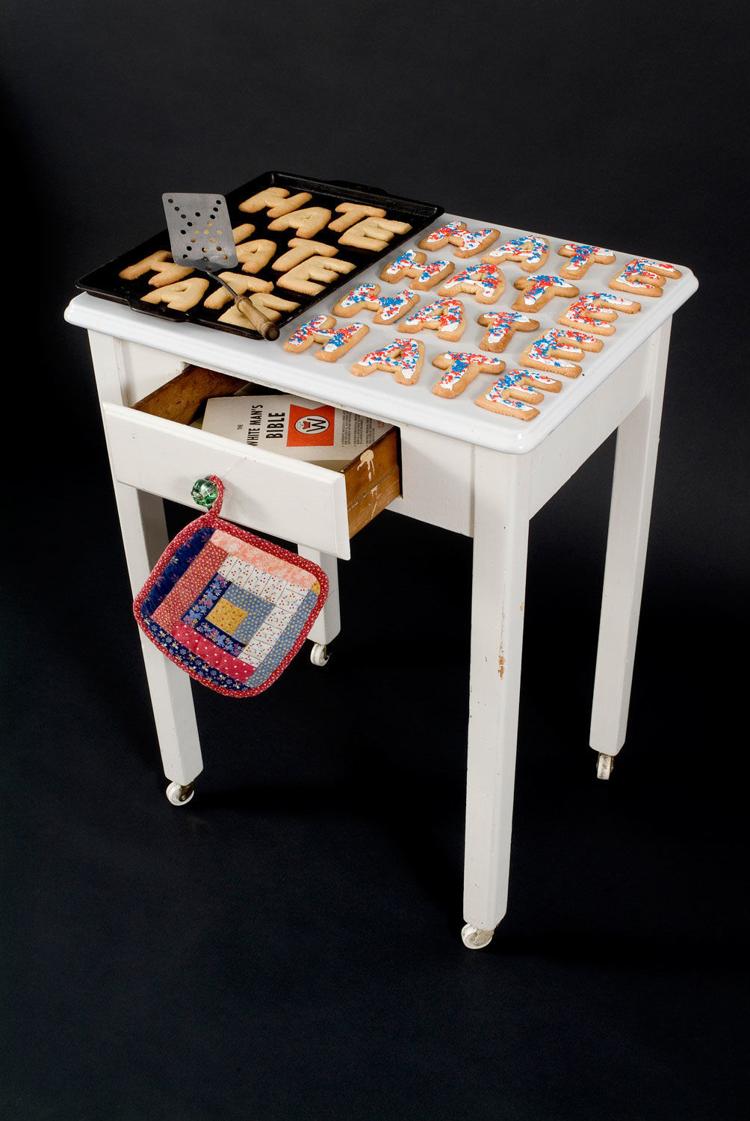 Charles Gute's "Whitewash Wordswap"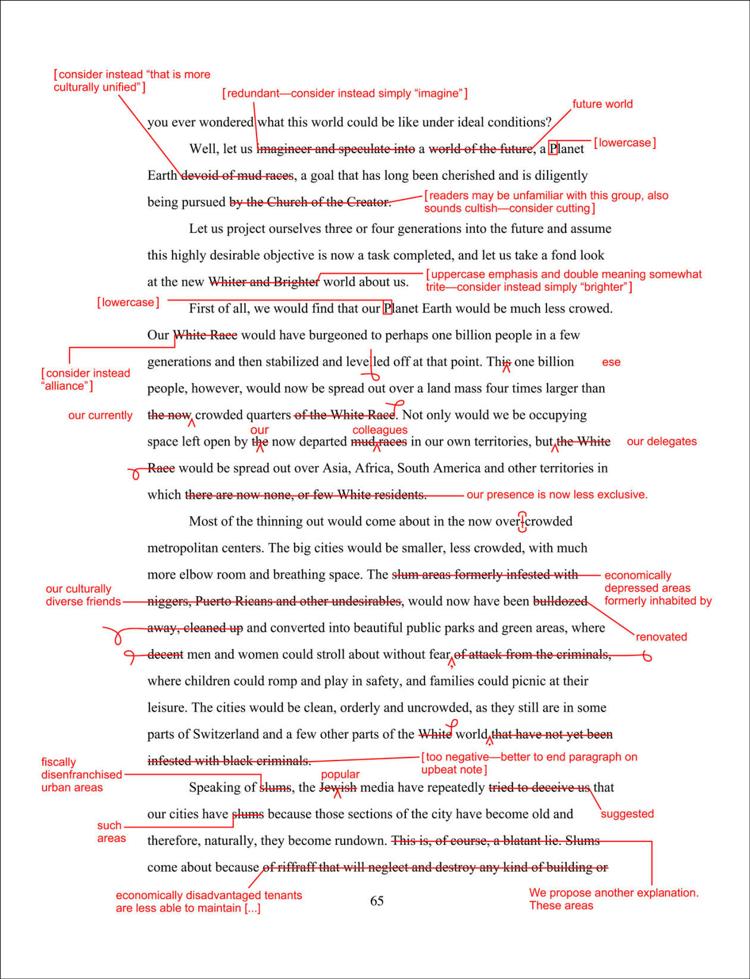 Jim Riswold's "Himmler's Homework"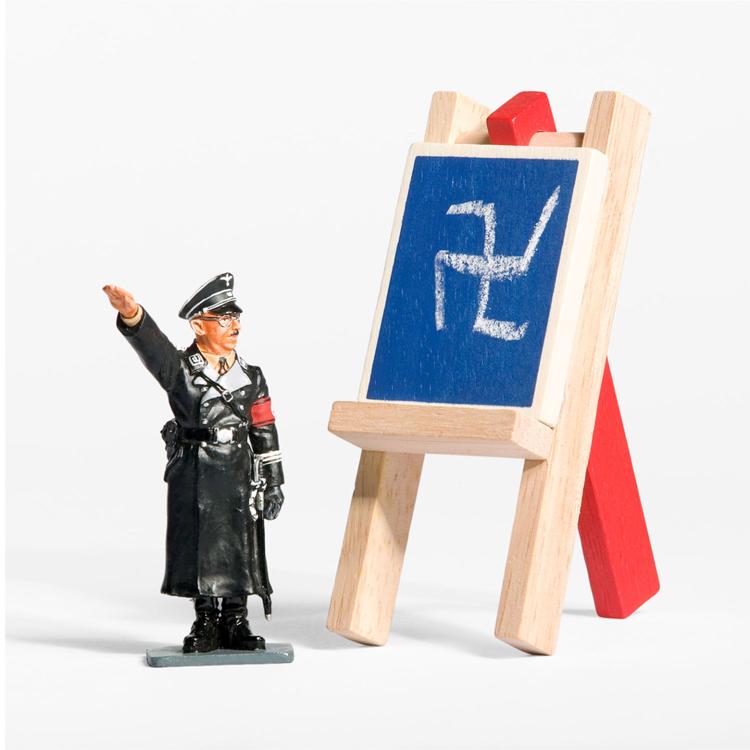 Jane Waggoner Deschner's "The Way things Go, and Don't"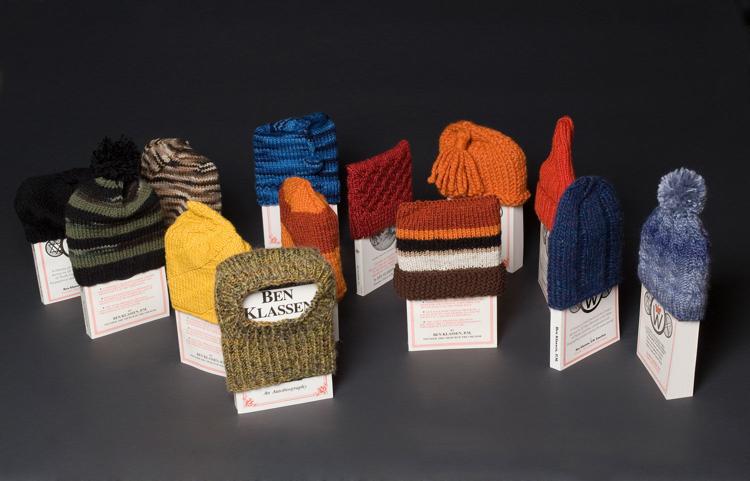 Stephen Glueckert's "Smoke & Mirrors"