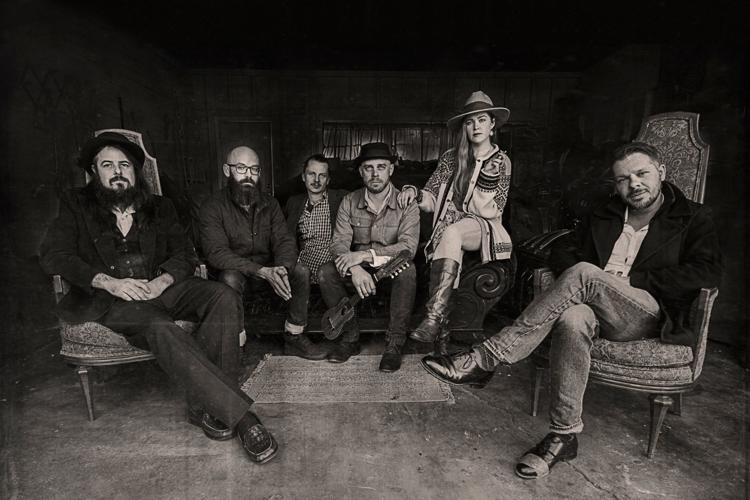 Ezra Bell plays an all-ages show Saturday, March 30 at Yellowstone Valley Brewing (2123 First Ave. N.). Doors at 5:30 p.m. and show at 6 p.m. Tickets are $7.
Ezra Bell's first full-length debut features ebullient soul twang, flowing and leaping like the music of a late '60s/early '70s recording. This Portland band sounds like they effortlessly recorded one of those forgotten-gem "cult albums," despite it being early 2018.
After three well-received EPs and playing regularly in Portland since 2013, Benjamin Wuamett and his band, Maurice Spencer (bass), Tom Trotter (drums), Aaron Mattison (horns and arrangements), Honora Hildreth (backing vocals and percussion) and Jeremy Asay (keys and guitar)conjure up a festive dusky folk-rock-blues-jazz-R&B-pop vibe that doesn't smother out the melancholy. 
Wuamett came up with the band name when he was in Portugal and a girl he was with dared him to try a nearby concession stand's popcorn snails. He had two full bowls.
"They were delicious," he says. "When I got back to Portland, I couldn't sleep. On the way to work the next day, after a rainfall, I saw a slug crossing the sidewalk. I bent down and ate it raw on the spot."
Turning to the Internet, Wuamett claims he found little help. "Unfortunately, there are very few mollusk addicts on the web and my various inquiries went without commiseration until a nice man from Georgia spoke up and we began a long correspondence during which he shared with me the tools that had enabled him to survive in this strange world. He saved my life. His name was Ezra Bell."