MetraPark will host the No Limits Monster Truck and Thrill Show on Feb. 16, featuring professional wrestlers and live motorsports — another interesting entertainment combination announced by the entertainment complex owned by Yellowstone County. 
The promoter of the event, Checkered Flag Promotions is offering free tickets to federal employees — for every ticket they purchase, they receive another one free.  
"Our event is all about families and having fun," said Ed Beckley, president of Checkered Flag Promotions, in a press release. "I want to give them a way to stretch their dollars and have a blast at the show."
Purchases may be made at the MetraPark Box Office by showing a Federal Employee ID Card.
The lineup of trucks includes Bigfoot, Ghost Ryder, Unnamed Untamed, Girl Power, Rat Attack, and Project Back-Flip. The "Bad Boys of Professional Wrestling" will also join the show with matches between United States and Canadian wrestlers, plus a women's wrestling match.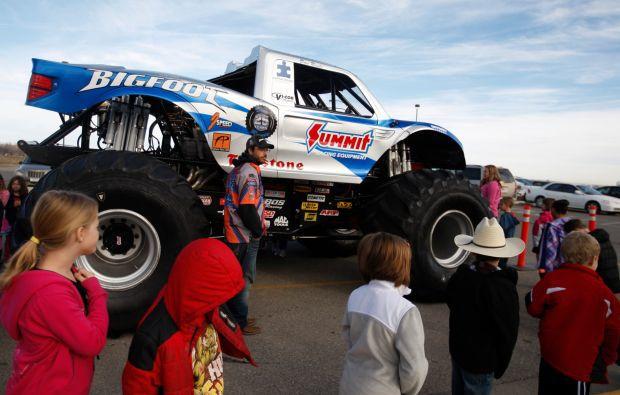 In addition, local riders will compete in an obstacle course with trucks or old cars in the Tuff Truck Races.
Children's activities include monster truck rides for $10 per passenger, Kid's Zone with balloon artist and Power Wheel Races. Children ages 3-7 are invited to participate in the race and compete against others in their age group. Parents are asked to call 940-683-4742 to register. 
Tickets priced from $18 to $33 are available at www.metrapark.com, at the MetraPark box office, 308 6th Ave. N., or by phone at 800-366-8538.