To celebrate downtown Billings, the Downtown Billings Alliance relaunched First Fridays earlier this year to feature local shops, restaurants, cultural venues, and nightlife hot spots on the first Friday of every month.
Participating shops and businesses host special events, offer refreshments and promotions, and sponsor live entertainment and arts and cultural activities. All events are open to the public, and designated hours are 5 - 8 p.m., though many participating locations are open later. 
The following events take place Friday, Aug. 9. Information provided by Downtown Billings Alliance:
Arts and culture
ArtWalk is downtown event every other month with more than 30 locations that include galleries, art studios, businesses, a church, non-profit entities, professional offices and other locations that value the creative spirit that thrives in downtown Billings. Food and beverages are often served and live music is offered at many of the locations.
Wise Wonders Children's Museum at 110 N. 29th St. will be offering free admission and extended hours during First Friday, and is a participating business during the ArtWalk.
Yellowstone Art Museum at 401 N. 27th St. This Friday the Yellowstone Art Museum will offer free admission to current exhibits, including several new installations: Clyde Butcher's America the Beautiful, North x Northwest, and new highlights from the museum's Permanent Collection.
Live entertainment
Art House Cinema, 109 N. 30th St., and the Babcock Theater, 2810 Second Ave. N., celebrates First Friday by offering free popcorn with each ticket purchase.
Hooligan's Sports Bar, 109 N. Broadway Ave., features Free Spirit Rock School performing rock and roll/blues/soul/funk and even jazz during ArtWalk.
Kirks' Grocery, 2920 Minnesota Ave., hosts a special ArtWalk exhibit featuring over 200 concert posters including shows with Green Day, Blink 182, Rocket From The Crypt, Bardo Pond, as well as, posters from the 80's and 90's Montana rock scene, followed by an after-ArtWalk event at 10 p.m. with Charlie Mulluk, who hosts one the Art of Comedy show.
The Pub Station at 2502 First Ave. N. No scheduled shows brings bonus taproom hours. The taproom is open from 4 - 9 p.m. DBA cardholders can get $4 pints (except on specialty brews).
Food and drinks
Big Dipper Ice Cream at 100 N. Broadway features a variety of house-made ice creams, sorbets, and more. DBA card holders receive one free topping.
Dickey's Barbecue Pit, 2519 Montana Ave. features 10% off your total ticket and free ice cream with DBA card. A participating ArtWalk member, the restaurant will feature the vivid works of Kelley Partridge, who will be doing henna designs upon request from 5 - 8 p.m.
Doc Harper's Tavern, 116 N Broadway Ave., features half off an appetizers with DBA member card.
Hooligans Sports Bar at 109 N. Broadway hosts Happy Hour from 5 - 6 p.m. featuring all beer, house wine, & well drinks for $2.50. DBA card holders get 10% off, excluding happy hour specials.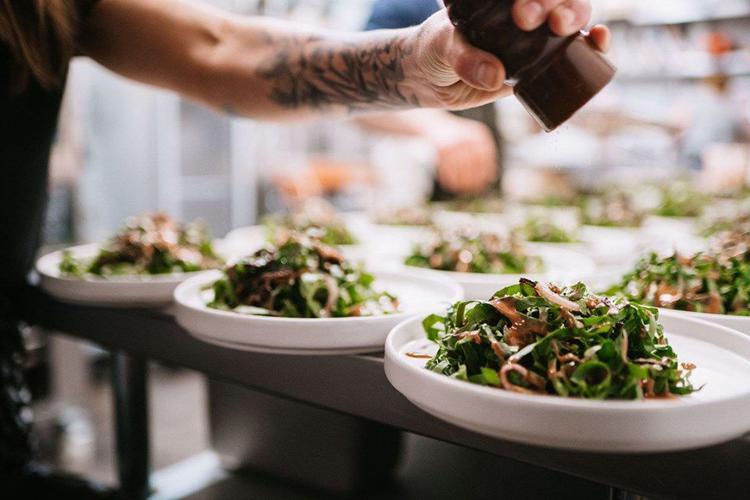 Fieldhouse, 2601 Montana Ave., features a seasonal open-face egg salad sandwich, Redbird chicken breast, and more seasonal items on the current menu. Patio is open. DBA card holders receive 40% discount on a bottle of wine. 
Jake's Downtown at 2701 First Ave. N. is featuring shoe string house fries with a black garlic, truffle seasoning, topped with a 4 oz filet with bone marrow butter, and a caper shallot parsley salad with fresh black pepper, sea salt and lemon juice.
Last Chance Cider Mill and Pub at 2203 Montana Ave. offers seasonal dinner menu paired with locally crafted ciders and beers. DBA card holders receive 10% off ticket orders.
MoAV Coffee at 2501 Montana Ave. is open until 8 p.m. on Friday. Show your DBA card for 25% off a drink.
Montana Brewing Company at 113 N. Broadway hosts Happy Hour from 5 - 6 p.m. All beer, house wine & wells will be $2.50. The patio is open for the season.
The Monte, 2824 First Ave. N., features drink specials and DJ Cosmic Slop — Billings' only all-vinyl DJ — will be providing music, plus pinball games all night long. 
The Sassy Biscuit Co. at 115 N. 29th St. isn't just a breakfast spot. Hop over after work on Friday from 4 - 6 p.m. to take part in Sassy Hour & chocolate lovers' dessert bar.
Stacked, a Montana Grill at 106 N. Broadway offers two-for-one draft beer after 4 p.m. to DBA card holders or 10% off an individual ticket any time of the day.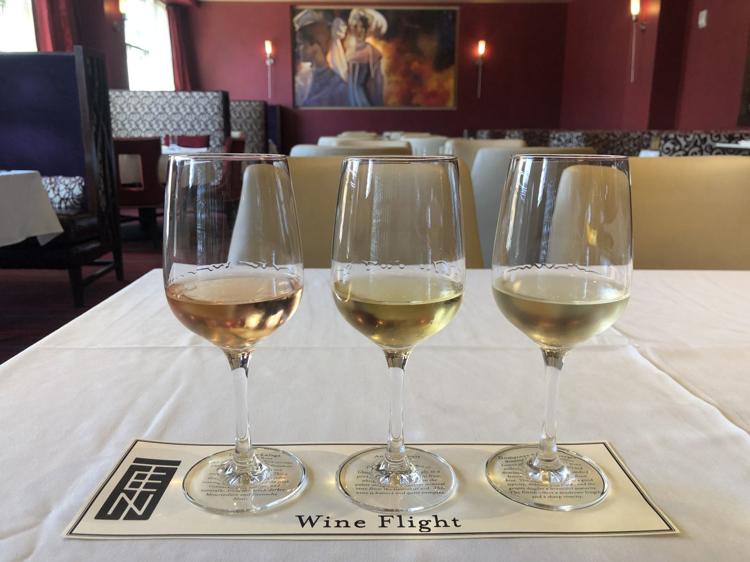 TEN at the Northern Hotel, 19 N. Broadway, will be offering three wine flights on Friday night, featuring wines from Michael David Winery and wines from France and including a sparkling flight. The flights will range from $15 - $40 and will feature three wines each. DBA card holders receive 10% off their meal.
Shopping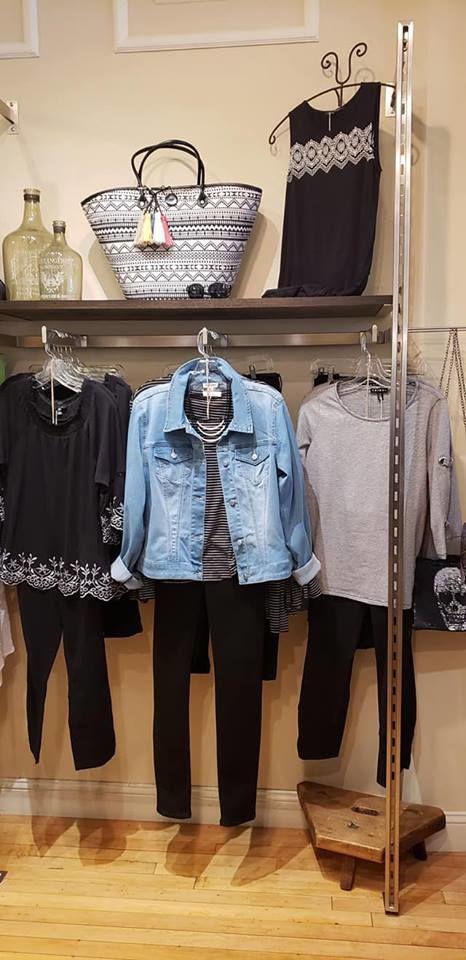 Aspinwall at 103 N. 28th St. An ArtWalk participant, Aspinwall features photography from Trevan Hiersche & paintings from Sean McCotter with free beer from Montana Brewing Co. The business is also hosting "Crazy Days" sidewalk sale with 20% off tanks & select hats and up to 70% off additional sale items. DBA card holders receive 20% off one regularly priced item.
Bishops Cut & Color, 108 N. Broadway Ave., will be open late for ArtWalk. Stop in to meet stylists and grab some snacks and drinks. DBA members receive 10% off a haircut. 
Cricket Clothing, 2814 Second Ave N., is featuring extended hours and a featured artist during ArtWalk and will be offering 50% off all spring and summer merchandise. DBA cardholders receive 20% off a second item when buying one item at regular price.
Desmond's Store For Men, 2819 Second Ave. N., features extended hours and a Sidewalk Sale with 50 - 70% reduction on select menswear items. DBA cardholders receive 15% off regularly priced items.
Gypsy Wind, at 202 N. 29th St., has extend shopping hours and 25% off all regularly priced capris. DBA cardholders receive 30% off jewelry and scarves when buying one at regular price.
This House of Books, 224 N. Broadway, is a participating ArtWalk location featuring art from Zerah, a Montana born artist that draws on nature and wildlife. Zerah's work has been featured in commercials for Dreamworks, Intel, Ford and Chevrolet as well as shows for Lifetime and Hallmark and various feature films.
The Joy of Living, at 102 N. Broadway, extends shopping hours on Friday. DBA cardholders receive half off a second pair of Joy tag earrings. 
Montague's Jewlers at 2810 Second Ave. N. will have extended hours and select discounts on merchandise for "Crazy Days."
Sandstone Gallery at 2913 Second Ave N. is a unique artist co-op gallery that features upwards of 16 member artists offering local watercolor, leather, ceramic, and oil paint art. Dick Cottrill's art will be featured on Friday along with new work from other gallery members. Special guest Bill Bunch will be present, and wine and treats will be offered.
Something Chic, at 2818 Second Ave. N., features extended shopping hours during the "Crazy Days" sidewalk sale, offer champagne to shoppers, and feature a 50% off sales rack. 
Toad N Willow, at 118 N. 29th St., is participating in ArtWalk, and also hosting extended shopping hours and up to 70% off select items from the bargain basement. 
Toucan Gallery, at 2505 Montana Ave., is participating in Artwalk and offers a large variety of locally crafted art to explore. DBA cardholders enjoy free premium gift wrapping and 10% off non-consignment jewelry & accessories.