Friday in Downtown Billings is rich with events, and the August ArtWalk is one of the biggest. The free event, from 5 - 9 p.m., includes 32 participants across the downtown area.
Though Montana Avenue is closed between North 24th Street and North 25th Street for the Magic City Blues music festival, which takes place Friday and Saturday nights, all Art Walk locations on Montana Avenue are accessible from cross streets on First and Second Avenues North with the exception of the McCormick Cafe.
ArtWalk coincides with First Fridays this month, where downtown businesses and arts organizations are featuring special events and discounts. ArtWalk takes place six times a year, every other month. 
Many locations offer music, refreshments, and artists are often present at features galleries. Kirks' Grocery offers "after ArtWalk" music until 10 p.m. 
The event, celebrating 25 years, started with a handful of galleries on Montana Avenue and now promotes artists, artisans, studios and fine art galleries throughout downtown Billings.
For the 25th season, ArtWalk is being organized by location, featuring three "loops" of stops: "Uptown," between Third Avenue North to Sixth Avenue North and east of North 27th Street to North 29th Street; "Skypoint," between Second Avenue North and First Avenue North from North 27th Street and North 30th Street; and the "Historic Loop," which includes Montana Avenue between North 30th Street to North 20th Street.
Participants can enter into a raffle drawing featuring a gift basket with items donated by participating locations. The raffle basket can be seen at the Western Heritage Center, and each site on the Historic Loop site will have free tickets and a raffle box. The winner will be contacted after the event. 
Metered parking is free after 5 p.m. downtown, and parking garage rates vary. Gallery notes, images and a downloadable map can be found at www.artwalkbillings.com.
The following gallery information has been provided by ArtWalk Billings.
Uptown Loop
First Congregational Church UCC, 310 N. 27th St., welcomes Greg Hogan, a Billings artist who will exhibit original watercolor paintings inspired by the natural beauty of Montana's mountains and plains. An artist talk takes place at 7 p.m. Refreshments served.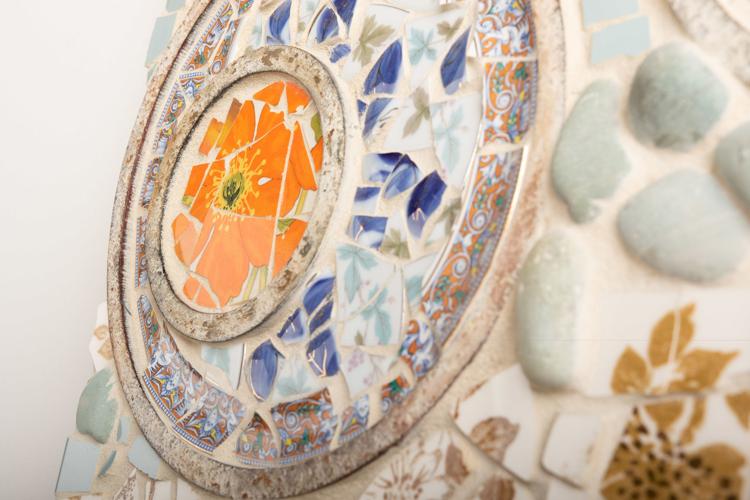 Global Village 2720 Third Ave. N., hosts mosaic artist Linda Lemire for her first art exhibit, "Off Centered."  She works primarily with tile, china and pottery and adds bits of nature, metal and other found objects, providing new life for discarded objects that are flawed, cast off and abandoned.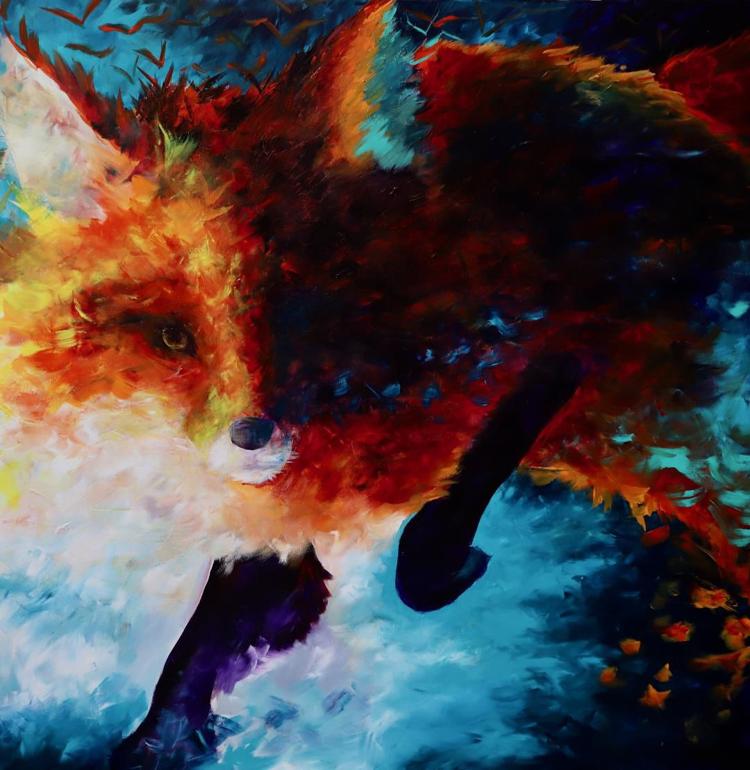 This House of Books, 224 N. Broadway, presents Montana landscapes by Zerah, artist and creative director of Nightbrush Studios. Her childhood memories of Montana evoke subconscious experiences, which she has combined with images from the early 20th century avant-garde movement to explore fantasy and surrealism.
Barjon's, 223 N. 29th St., welcomes back Inkronicity, a growing family of artists. The group includes creative artists April Dawn and Josh Carter of Inkronicity and apprentice Nathan Brown, as well as Whitney Marie Donahue and Beth Anderson.
High Plains Women's Museum, 201 N. Broadway (Valley Building) hosts Rabbit Knows Gun, whose work includes traditional Crow images on canvas or hides. Also, Rod Easton's impressive photography will be shown, featuring the Beartooth Mountains and high-country wildlife.
Skypoint Loop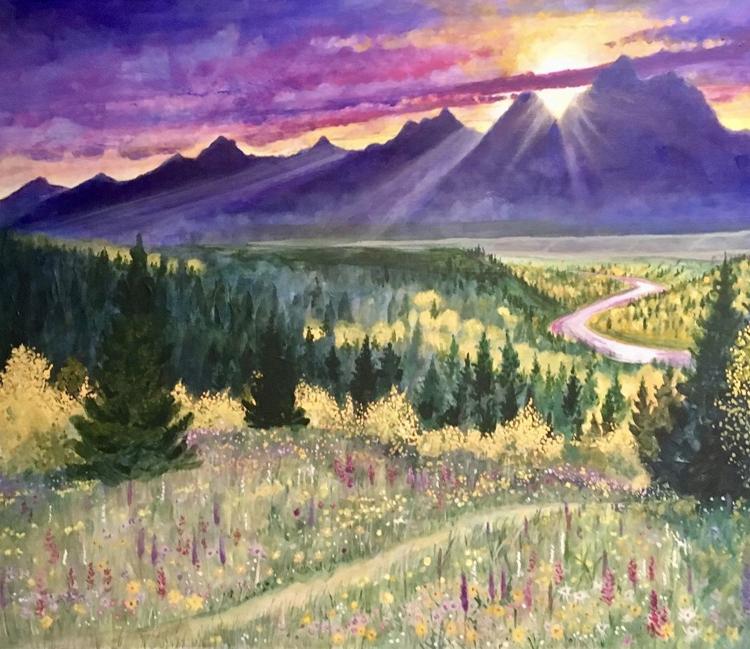 Sandstone Gallery, 2913 Second Ave. N., features gallery artist/member Dick Cottrill and his vibrant wildlife paintings, plus new work by other gallery members. Guest artist Bill Bunch shows wildlife and landscape paintings for the first time in 20 years. Billings Arts Association artist Paula Walters will also be featured.
A&E,124 N. 29th St., hosts Cory Young, a self-described urban photographer. He has a passion for architecture and contemporary art and finds inspiration in the colors, design and aesthetics of urban infrastructure.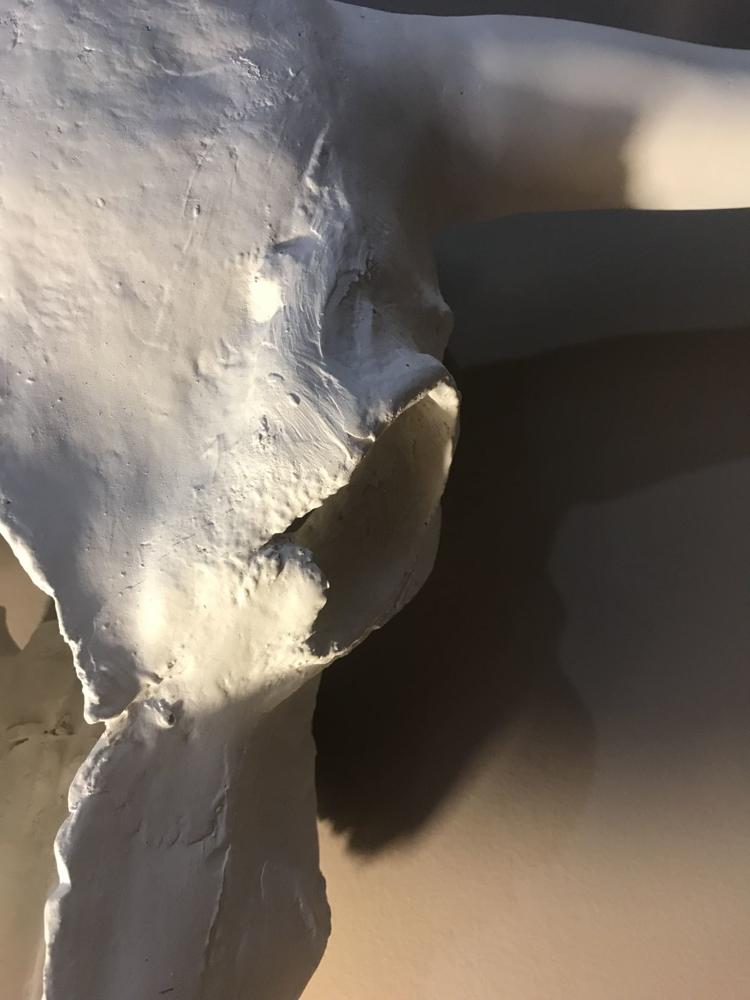 Toad N Willow, 118 N. 29th St., presents "Death + Life" by a mystery artist who was brought up in the sage-covered hills of Wyoming that were littered with the forgotten skeletons of autonomous creatures. Death and life are brought together by the artist to provide quirky, dark and simply amusing ensembles
OSL Studio, 116 N. 29th St. Suite B, features an exhibit of large works created by a group of local and regional artists and photographers represented by Terakedis Gallery, including Jim Hagstrom, James K. Vincent, Isabelle Beau de Lomenie, Janell James, and Abraham Quintus.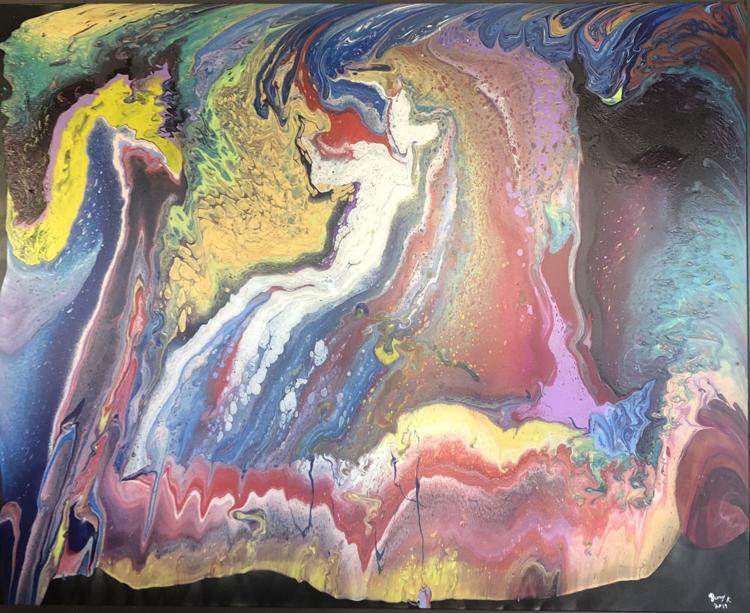 Downtown Billings Alliance Gallery, 116 N. 29th St. Suite A, welcomes Bunny K., who creates large, colorful acrylic "pour" paintings.
Wise Wonders, 110 N. 29th St., invites ArtWalk guests of all ages to create their own art. Wise Wonders is Billings' only dedicated childrens' museum.
Joy of Living, 102 N. Broadway, hosts various artists in its boutique shop that features eclectic and Montana made gift items.
Aspinwall, 103 N. Broadway, welcomes returning artists Trevan Hiersche and Sean McCotter, whose new works are inspired by nature and adventure.
Free Spirit Rock School Band, 109 N. Broadway, plays popular blues and classic rock at Hooligans on the Skypoint Loop during each ArtWalk.
Stapleton Gallery, 104 N. Broadway, presents "The Keeping Season: The Art of Florals," a stunning display of flowers that mimic historic still life paintings by Joseph Henry Sharp, plus paintings and three-dimensional pieces from gallery artists that incorporate historic figures and flowers in a variety of mediums.
Bishops Cuts/Color, 108 N. Broadway, presents new work by Justin Dowler. His over-sized, colorful animal paintings are filled with energy and motion. Live dancing by Poetry of Movement is a part of the evening's festivities.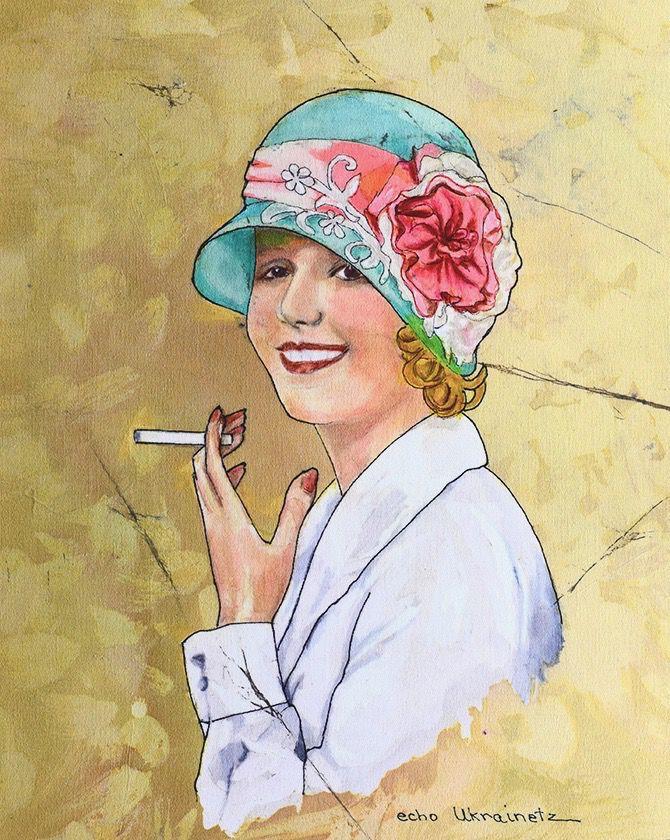 Terakedis Fine Art and and Jewelry Gallery,112 N. Broadway, hosts the second annual exhibition of "The West in Her Eyes." It features work by local and regional women artists who are represented by Terakedis Gallery, many of whom will be on hand during the August ArtWalk and throughout the month of August.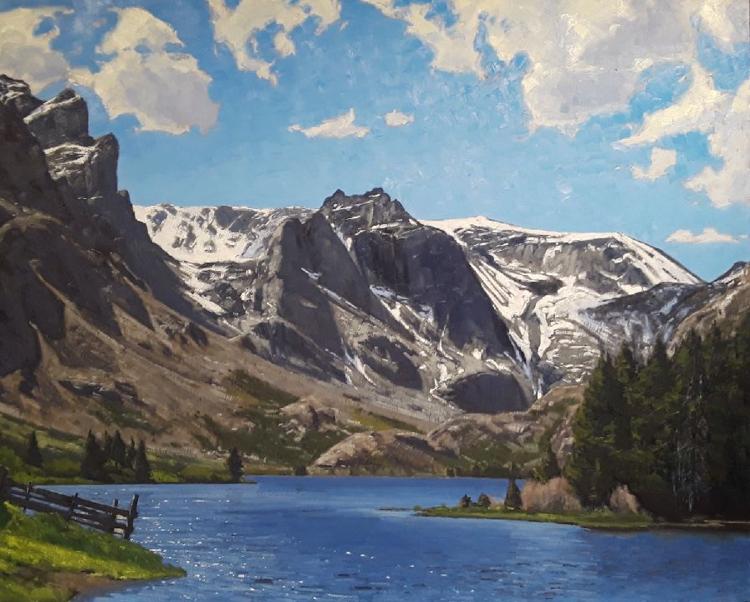 Sculptures Under Skypoint features three public sculptures by Billings artists at the intersection of Second Avenue North and North Broadway. The newest art piece, "Thicket," was created by Sherri Cornett, honoring communities and how we connect with and support one another.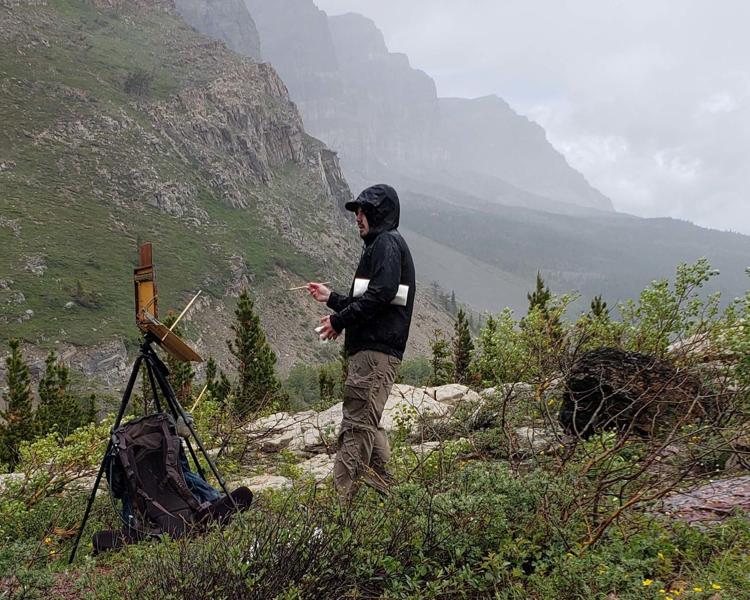 Montana Gallery, 2710 Second Ave. N., features the work of gallery owner Tyler Murphy and Kenneth Yarus, who camped and hiked in Glacier last month and each painted on site each day. These "plein air" studies assist the artists in their subsequent larger studio paintings. Each plans to exhibit their field studies alongside their more finished studio works.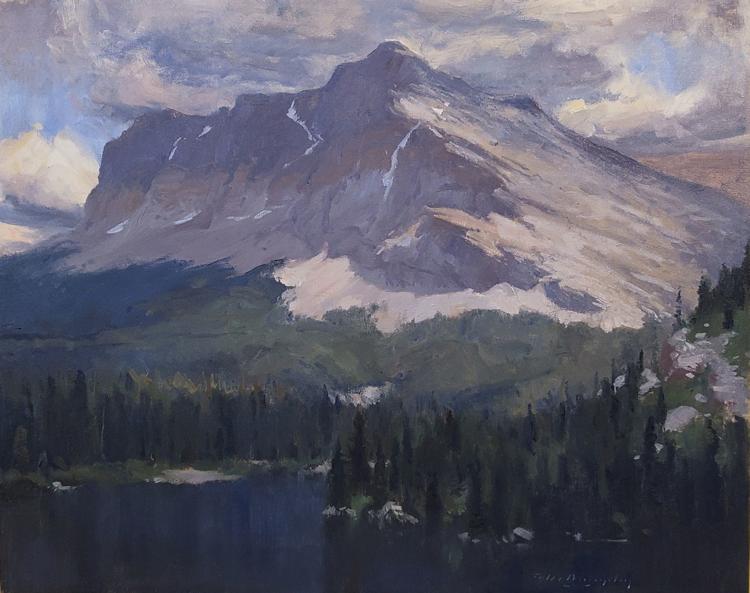 Jake's Downtown, 2701 First Ave. N., welcomes returning artists John & Kelly Cooper, Kerry Munari Kaiser, and Ruby Hahn. Together, they have created an eclectic, beautiful display of wood burnings, block prints, and paintings that you can see in the historic lobby of the Grand Hotel.
Well Pared Eatery and Juice Bar, 2710 First Ave. N., features Janelle DuBray. Her work incorporates bright colors and unusual techniques to bring abstract watercolors to life. Janelle may do a live painting demonstration. Children's crafts and live music are featured during the August 2nd ArtWalk.
Historic Loop
Western Heritage Center, 2822 Montana Ave., shows Crow and Gros Ventre ledger art collected by Charles H. Barstow, a BIA Clerk at Crow Agency in the 19th century. Several drawings depict the experiences of Crow leadership during a 1880 delegation to Washington, D.C. A copy of Curley's map of the Battle of Little Big Horn is a highlight. Curley was one of General Custer's Crow Scouts. The collection, courtesy of the MSU Billings Library, is up through September 21, 2019.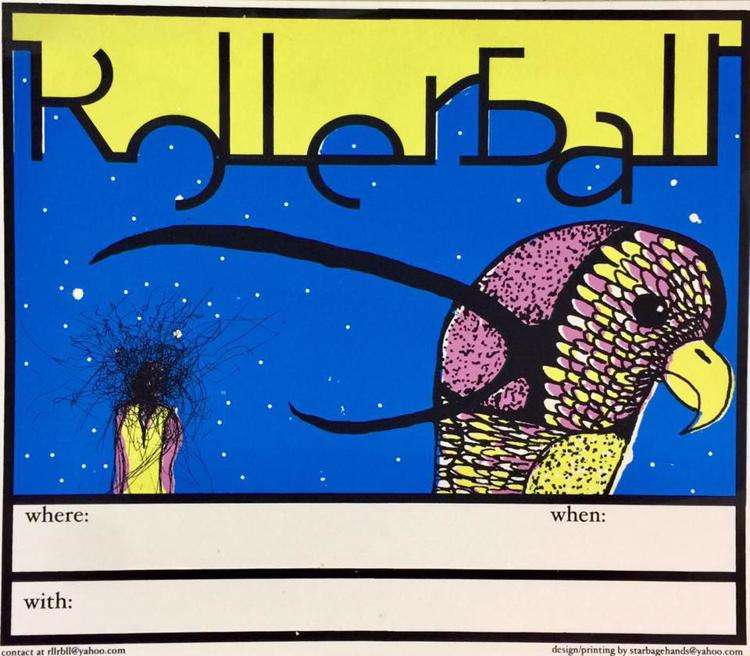 Kirks' Grocery, 2920 Minnesota Ave., showcases Shane de Leon's silk screen prints, letter press, photocopy, stencil and hand drawn posters, record covers and and rock and roll ephemera created and collected over 30 years. All revealing his passion for music and love of design, the pieces feature Shane's bands known as Freak Seen, Rollerball, and Miss Massive Snowflake.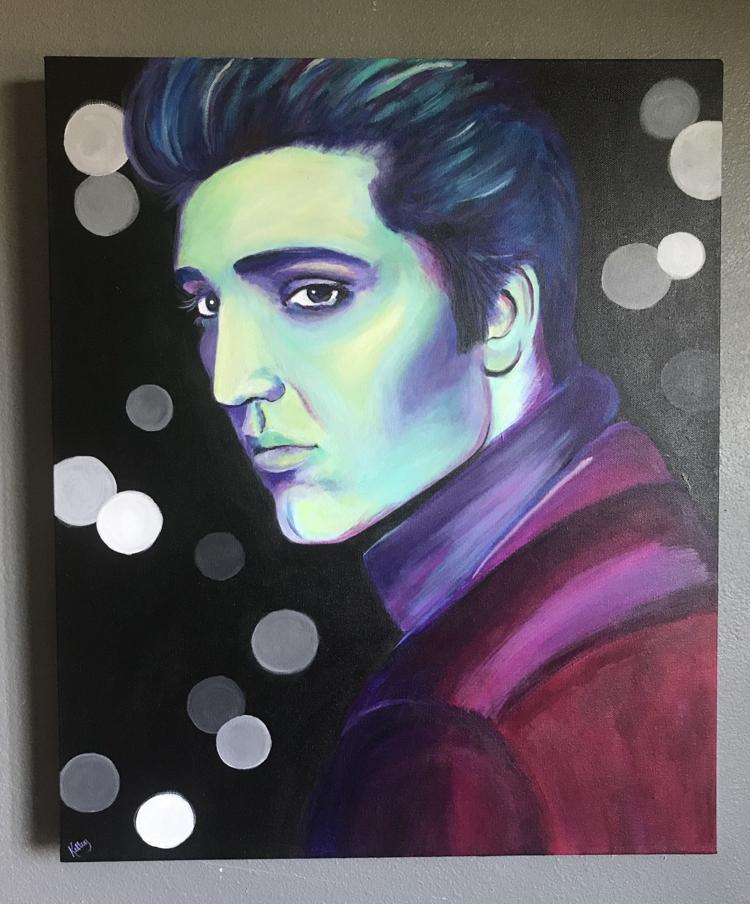 Dickey's BBQ, 2519 Montana Ave., welcomes back Kelley Partridge, who uses vivid colors to create well-known subjects. Kelley is a self taught artist. She will be doing henna designs upon request during the ArtWalk.
Harry Koyama Fine Art, 2509 Montana Ave., is the working studio and gallery of Harry Koyama. Most widely known for his impressionist style, Koyama has found recent success with more abstract creations. His work is in private, state, national and international collections.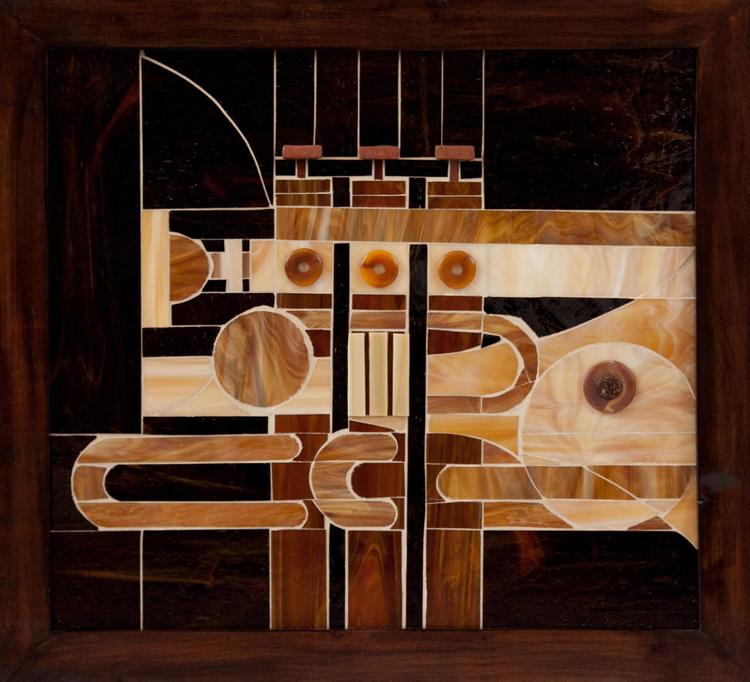 Toucan Gallery, 2505 Montana Ave. features its second annual invitational "Blues" art show. The highly popular event features numerous works by area artists that are inspired by the "blues" theme to coincides with the nearby 2019 Magic City Blues Festival.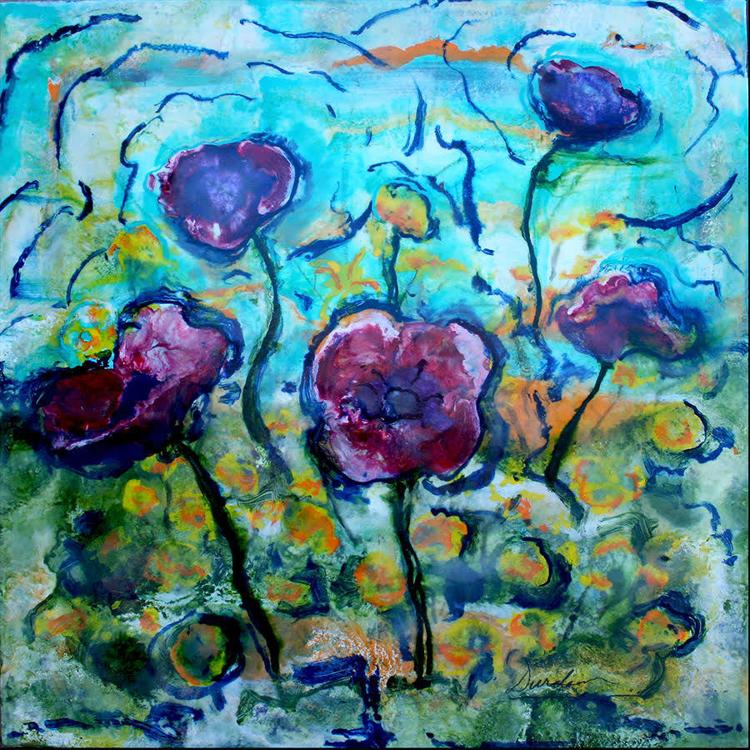 Gallery Nine and Connie Dillon Fine Art, 2501 Montana Ave. #9, will be "Rockin' and Rollin'" during the ArtWalk. You can hear the live music on Montana Avenue from Connie's second floor gallery. Her exhibit includes paintings of colorful rocks in Montana's many rolling rivers and streams.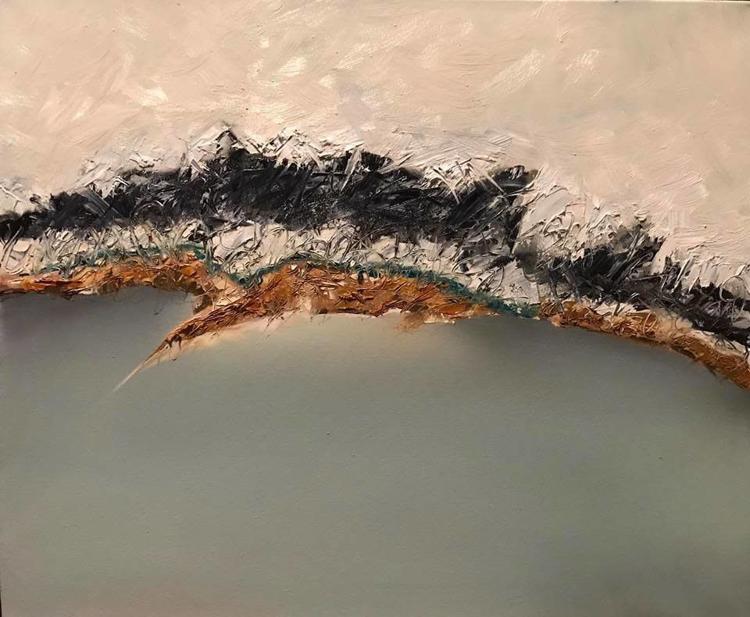 CTA Architects, 13 N. 23rd St., hosts Virginia City artist Sheri Jarvis to the Billings ArtWalk. Jarvis uses her abstract landscapes to challenge viewers to consider edges, illumination and texture as representations of conflict, corrosion and compassion. Use First Avenue North (one way going west) to access CTA at North 23rd Street.
Kucera Scale Station, 2111 Montana Ave., hosts its annual Classic Car and Art Show. Artists include Betina Johnson, Bonnie Raitt Burton, Danielle Kucera, Dustyn Robinson, Karen Johnson, Marion Albrecht, Tony Klein, and Wade Kerner who work in a wide variety of mediums. Sales proceeds from certain art pieces will help pay stem cell transplant costs for Billings artist Betina Johnson.
Liberty and Vine Country Store, 2019 Montana Ave., welcomes Cut-N-Rust artists Casey McAffree and Karrie McRae. They create hand-painted metal pieces that can be used in a variety of ways. Liberty and Vine always plans something fun for ArtWalk.
Subsequent ArtWalks in are scheduled for the first Friday in October and December, and in February 2020.