The Holiday ArtWalk takes place Friday, Dec. 7 at participating locations throughout the downtown area. More than forty galleries, art studios, businesses, museums and other art locations will feature original art and fine crafts during this free event from 5 - 9 p.m.
One-time participants for the Holiday ArtWalk include Kirk's Grocery, 2920 Minnesota Avenue; Kucera Weigh Station Gallery, 2111 Montana Avenue; Cricket Clothing Co., 2814 2nd Avenue North; and Western Heritage Center, 2822 Montana Avenue.
Santa will be at the Northern Hotel for pictures. Several downtown locations not affiliated with the ArtWalk will be hosting special events as part of the Christmas Stroll. Downtown Billings Alliance will sponsor a bus to transport visitors across downtown throughout the evening.
Maps and more information can be found at www.artwalkbillings.com. Printed maps are at all participating sites on ArtWalk night. On-street parking is free after 5 p.m. and parking garage rates vary.
Below is a list of participating galleries, provided by the Downtown Billings Alliance and ArtWalk. 
504 Square Feet, at Second Avenue North and North Broadway, offers Cassie Crafton Kramer's popular and functional Montana-themed pottery. Look for her vintage trailer on the southeast corner of Skypoint.
2905, an event space at 2905 Montana Ave., features SUMUS Art Collective's "Transitions." The exhibit, presented by the collective of women artists, explores the personal and environmental affects of transitions, how change is constant and why some people struggle with change while others embrace it.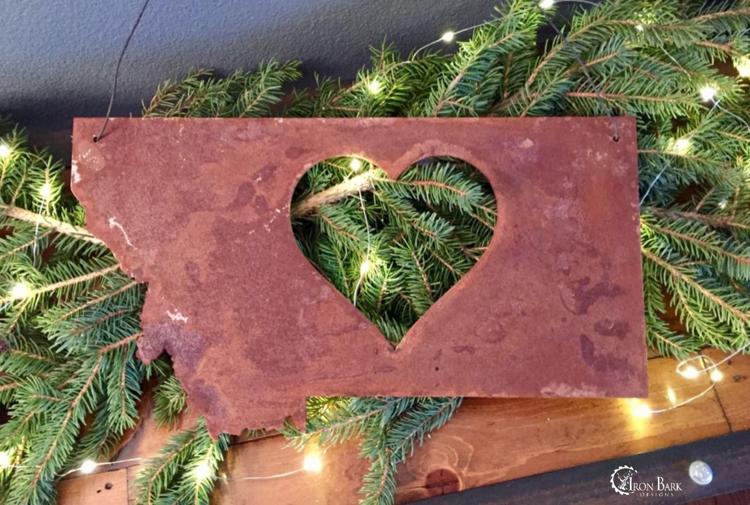 Aspinwall, 103 N. Broadway, will be showing original art by Trevan Hiersche Photography, Sean McCotter and Iron Bark Designs, as well as offering free beverages and cookies.
Barjon's, 223 N. 29th St., welcomes artist Karyne Dunbar and her artwork focused on her Celtic heritage, crows and ravens. Dunbar, of Shell, Wyoming, is a retired public school art teacher.
Billings First Congregational Church UCC, 310 N. 27th St., hosts writer Nancy Widdicombe and artist Lavonne Rice-Gordon. Their story, "Courtland DuRand and the Big Elk Ranch," tells the tale of Martinsdale's "Wild Game Water Rodeo," a bizarre tradition in the 1930s that included a chute and diving platform from which buffalo, elk, and horses dove into water below. The artists will share in art and prose. A talk begins at 7 p.m. with refreshments.
Bishops Cuts/Color, 108 N. Broadway, features the paintings of Nick White, best known for his expressionist landscapes. White, who grew up in Montana, strives to evoke a sense of adventure and his love of the outdoors in his work.
Black Dagger Tattoo, 2914 First Ave. N. features artwork by resident tattoo artists Sean Sapone, Seth White, Ranen Royer, and special guests.
CTA Architects, 13 N. 23rd St., welcomes artists Bunny K., a Leukemia survivor who uses art as an outlet and creates abstract pour paintings; Erikka Hagstrom, who works in watercolors and creates greeting cards; and Juliet Parks, who will show her acrylic works.
The Castle, 622 N. 29th St., shows recent oil pastel drawings by Corby Skinner. One-half of all artwork sales proceeds benefit local non-profit organizations.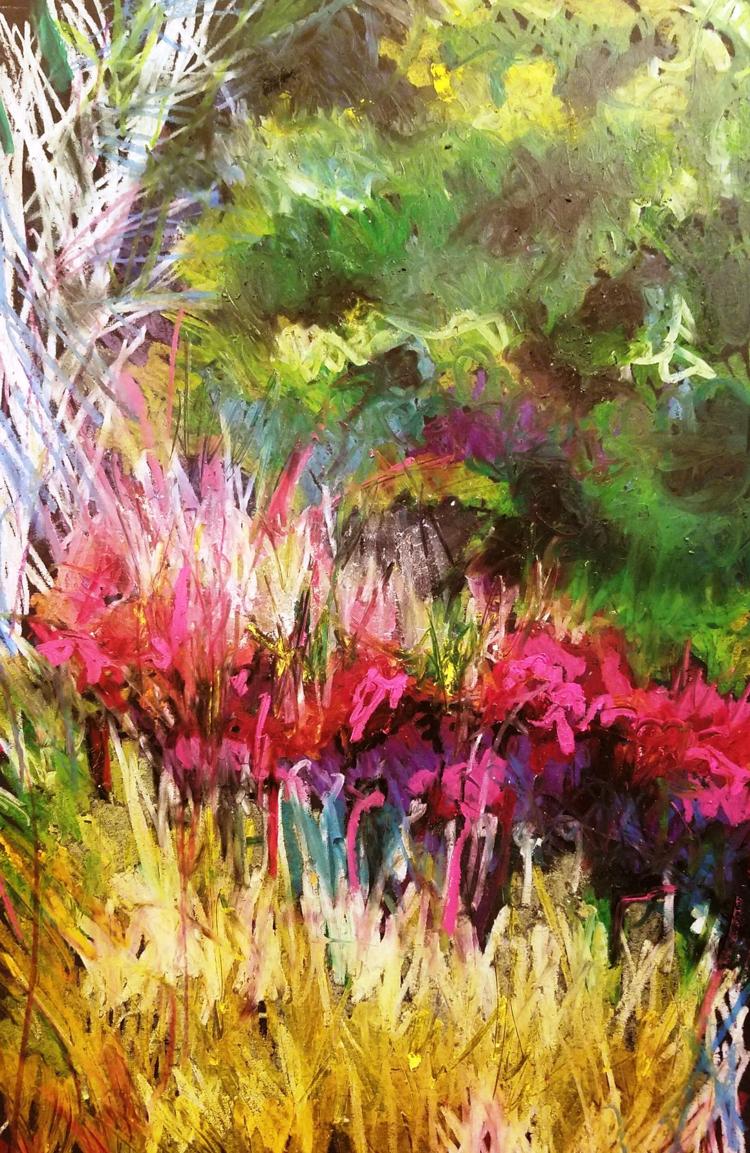 Clark Marten Photography, 2606 Montana Ave., will feature Montana artists Jamie and Clint Walters. The duo combines Clint's wood-working skills with Jamie's photography to create functional objects ranging from coat hangers to kitchen tools and utility carts in their "Art With a Purpose" collection. 
Cricket Clothing Co., 2914 - Second Ave. N., features artwork and photography of Elizabeth Robinson, who is making her ArtWalk debut. 
Dickey's BBQ, 2519 Montana Ave., presents artist Kelley Partridge, who "leaves a bit of her heart in every piece of art she creates," according to a press release.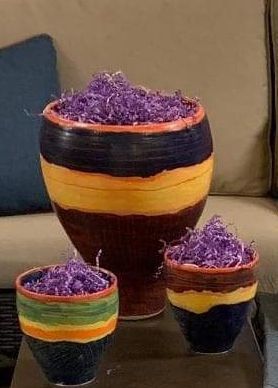 Downtown Billings Alliance, 2815 Second Ave. N., hosts George Kelting who presents his first pottery exhibition in Billings. Kelting volunteers as an ArtWalk docent and teaches pottery to elementary school students.
Fieldhouse Annex Bakery and Cafe, 2601 Minnesota Ave., hosts photographer Cory Young. Passionate about architecture, contemporary art and details, Young focuses on color, design and precision. His work includes scenes of balance and chaos, colorful abstracts, line design and minimalism.
Free Spirit Rock School Band. Musicians ages sixteen to sixty play popular blues and classic rock selections at Hooligan's (109 N. Broadway) during the Holiday ArtWalk.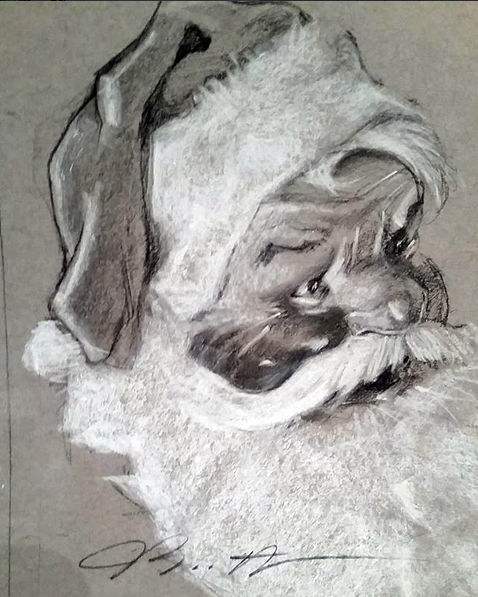 Gallery Interiors, 2814 Second Ave. N., hosts its last ArtWalk with original Christmas art pieces by Joseph Booth and Dick Reich. All are invited to come by, meet the artists, and enjoy Gallery Interiors with owners Booth and his wife Stephanie before it closes. 
Gallery Nine / Connie Dillon Fine Art, 2501 Montana Ave. #9, will feature a special exhibit, "We are Family," comprised of paintings, photography, culinary treats, and auto designs by members of the Dillon and Sanders family from Billings, Missoula and Portland, Oregon.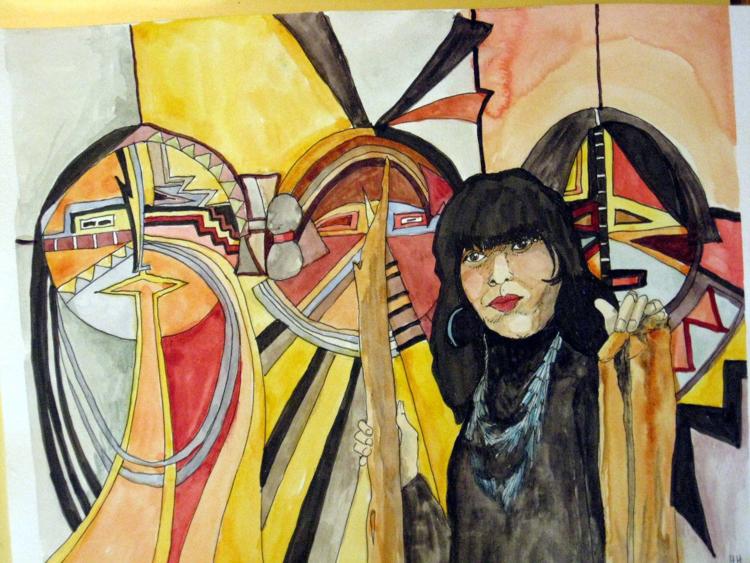 Global Village, 2720 3rd Ave. N., highlights the work of local artist and retired educator Sue Schuld. Schuld works with watercolors, pens and pencil and is writing a book series on famous women in art and science.
Harry Koyama Fine Art, 2509 Montana Ave., is a working studio and gallery where Harry Koyama creates vibrant abstract impressionist paintings of Montana animals, landscapes and people.
Joy of Living, 102 N. Broadway, is collaborating with its neighbor, Terakedis Fine Art and Jewelry Gallery for a small works show and will feature choral singers and heated areas outside its downtown boutique store.
Kennedy's Stained Glass, 2923 Second Ave. N., presents its 2018 holiday ornaments, aptly named "Santa Lucas" and "Dancing Stars."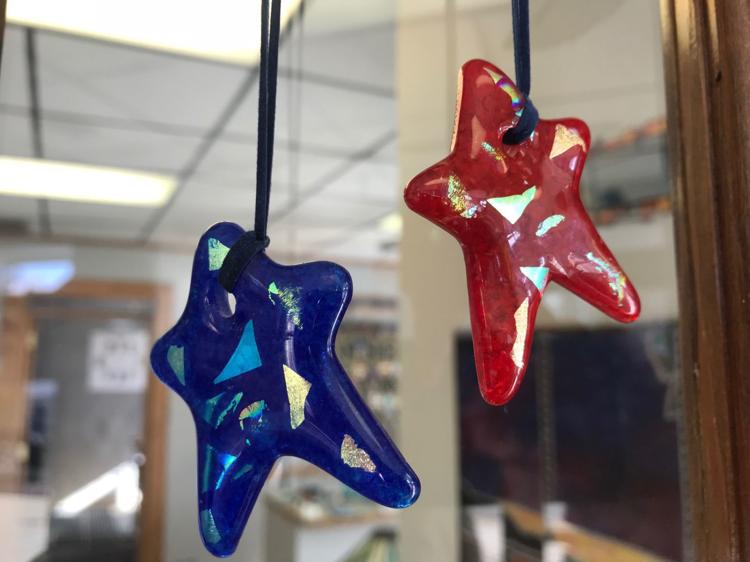 Kirks' Grocery, 2920 Minnesota Ave., makes its ArtWalk debut with "Undocumented," a selection of contemporary work curated by Sherri Cornett and Aaron Rosen and featuring internationally recognized artists Bently Spang and Michael Takeo Magruder. "Undocumented" is an artistic discourse on intolerance, past and present. Also on display is a withering portrait of political sloganeering by Winston Tseng and new works by Billings artists Jon Lodge, Brian Keith Scott and Jane Deschner.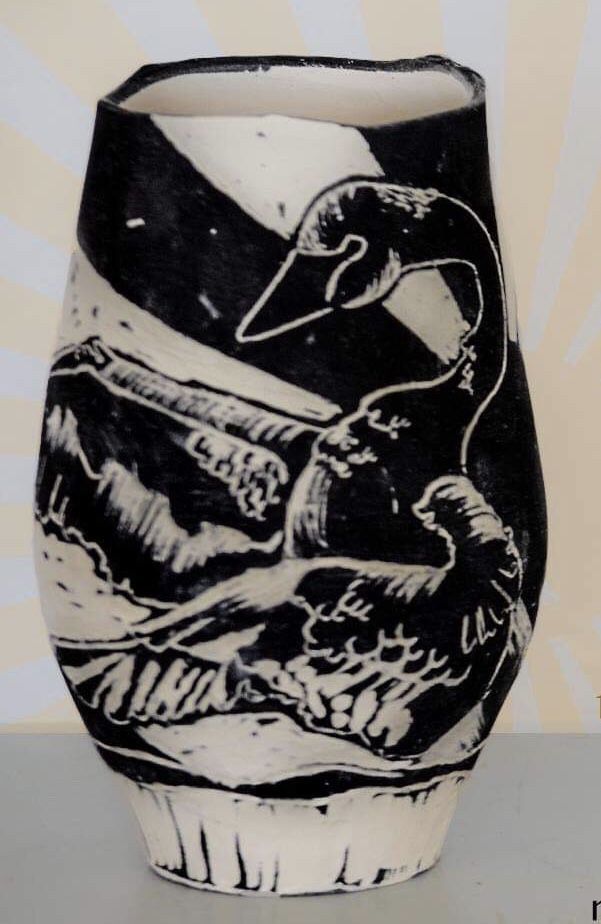 Kucera Weigh Station Gallery, 2111 Montana Ave., features Danielle Kucera and her potters group, "Et Vasa Ordinem" in a show titled "Yunomi (You Know Me)." Inspired by Yunomi, a form of Japanese teacups, members created ceramic teacups with no handles while exploring identity through self-portraiture and selfies.
Liberty and Vine Country Store, 2019 Montana Ave., welcomes Tiffany Miller. Her latest project, "Color MT," features an interactive activity allowing artists of all ages and ability to create their own Montana-themed merchandise. There is a $10 materials fee to participate.
Mann Mortgage, 2511 Montana Ave. invites local artists to display their work on its historic, brick walls during each ArtWalk.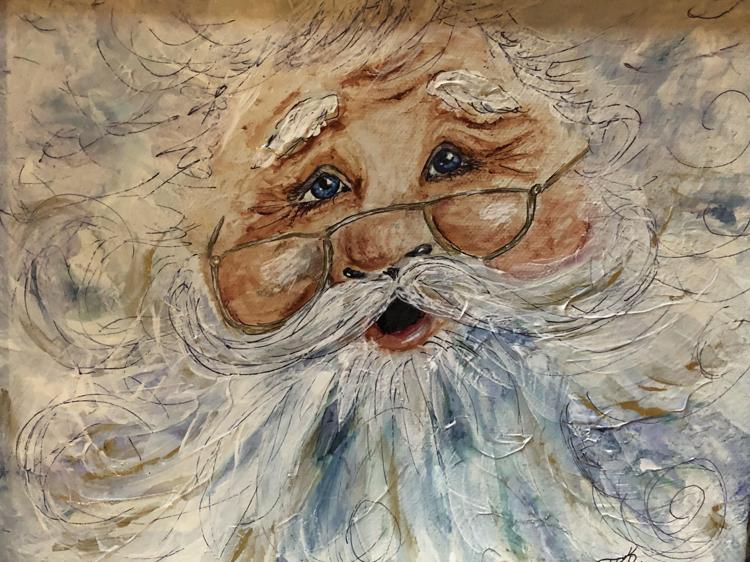 McCormick Cafe, 2419 Montana Ave., features works by emerging and established artists during each ArtWalk.
Montana Gallery, 2710 Second Ave. N., is the working studio of Tyler Murphy and gallery space for his work and that of his contemporaries. Together, they explore new ways to express western landscapes and iconic images. Live music by Kassidy Casterline.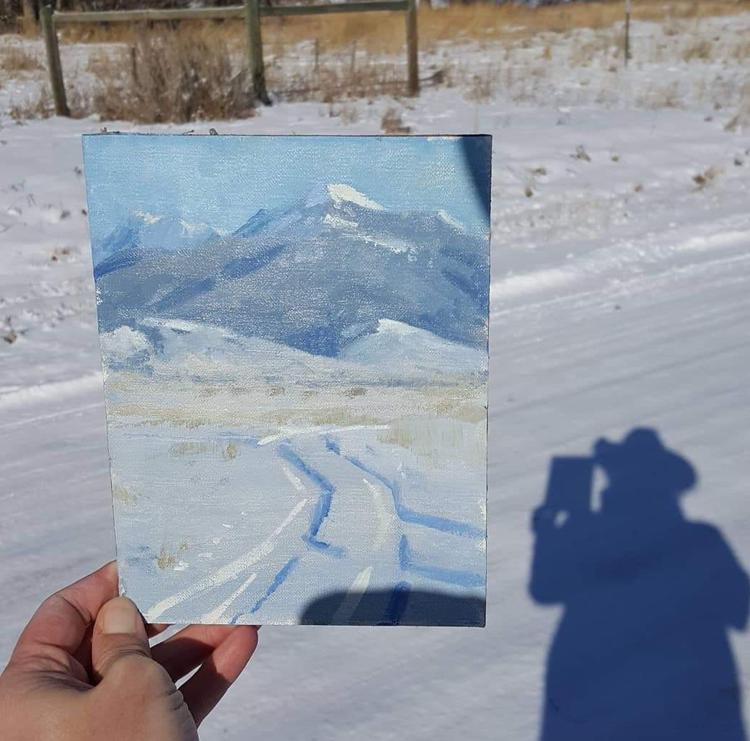 North Acre Real Estate, 2700 Second Ave. N., features Montana artist and world traveler Katie Luse, who was recognized as a Montana "Treasured Artist" in 2010. That same year, Luse won the "Paint the State" competition presented by the Montana Meth Project. She prefers abstracts and works in oil and watercolor.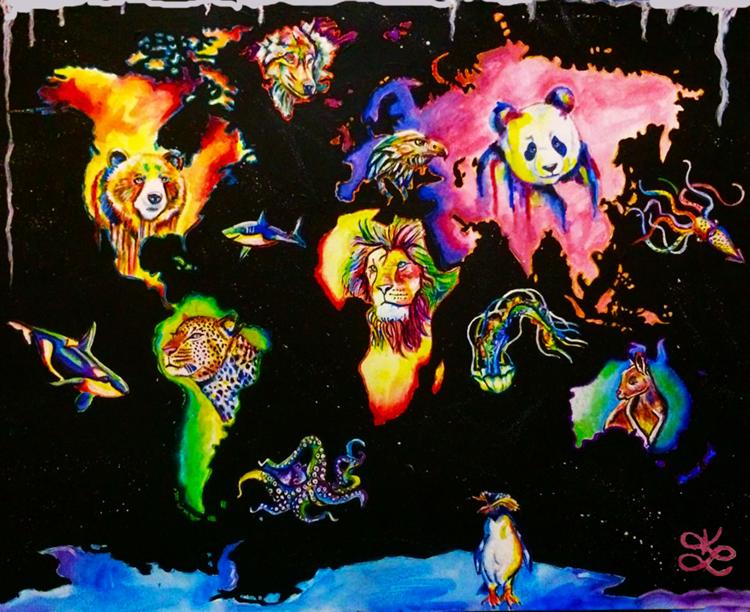 Prodigal Gallery, 2517 Montana Ave. will feature art from a variety of artists.
Real Deals-Billings, 2525 Minnesota Ave., welcomes John Pugrud, a veteran who took up wood-working when he retired, and Hallie Schram, an avid rock hound who moved to Billings after graduating from Winnett High School. Pugrud repurposes old fence posts and uses cedar, spruce and Russian olive wood in his creations, and Schram hunts agates and creates jewelry with her found treasures.
Rebels and Razors, 118 N. Broadway, hosts abstract artist Justin Dowler, a newcomer to the Billings art scene. Dowler paints large, expressive paintings that includes horses, cows, bulls and pigs.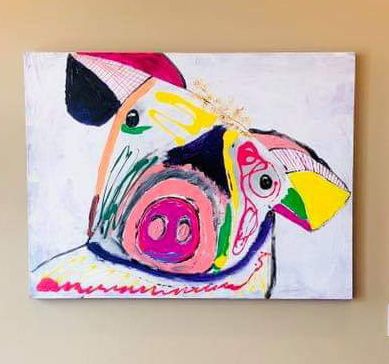 Sandstone Gallery, 2913 Second Ave. N., features painting, jewelry, glass, photography and sculpture by 17 local artists. Work by gallery manager Jennifer Baretta will be featured, as well as Nyd Kraashaur's alcohol ink works, oil paintings by Sue Hammersmark, and woodworking and watercolors by guest artists Ron & Sarah Marshall.
Sassy Biscuit Company, 115 N. 29th St. offers eclectic art displays, music and specialty southern cuisine.
Seva Kitchen, 313 N. Broadway, welcomes different artists to display their work.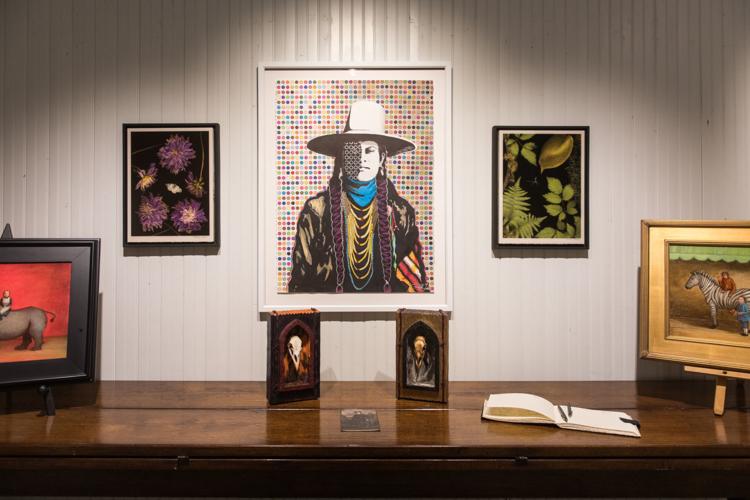 Stapleton Gallery, 104 N. Broadway, presents "Trophy Room," an exhibit that features works by artists navigating the personal and contemporary definition of "trophy." 
Straight 'N' Arrow, 2714 First Ave. N. features cowboy, contemporary western and American Indian art and collectibles.
Stephen Haraden Studio, 2911 Second Ave. N. #235, will showcase "stocking stuffer size" paintings and larger pieces by Stephen Haraden, who will be present to discuss his creative process and how he incorporates cut pieces from previous art into new work.
Terakedis Fine Art and Jewelry Gallery, 112 N. Broadway, presents "12Squared" a special event organized for Holiday ArtWalk. Thirty local and regional artists have submitted work using the 12x12 form to be sold at affordable price points for seasonal gifting. A Patron's Choice Award will be selected by ArtWalk visitors.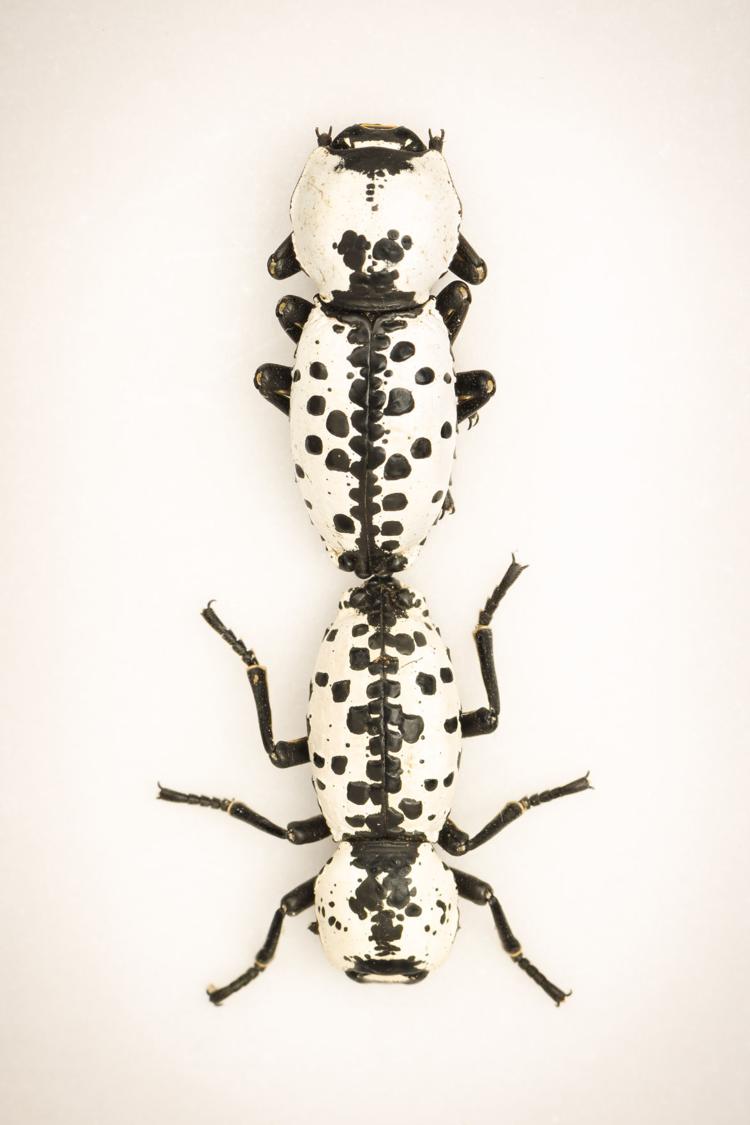 This House of Books, 224 N. Broadway, welcomes Marian Lyman Kirst, an entomologist, photographer and writer based in Billings. In her work, which documents the beauty, ingenuity, and diversity of insects, Kirst hopes to inspire curiosity and a closer look at the invertebrate world.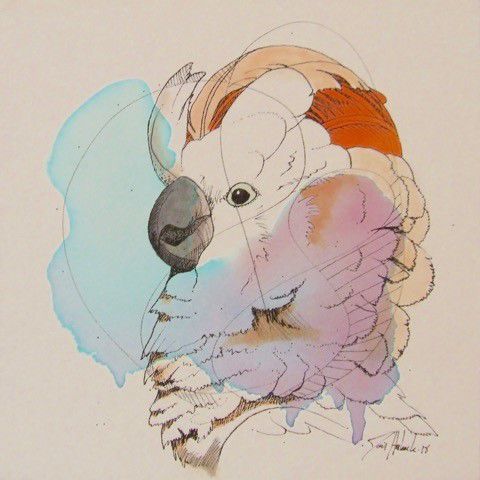 Toucan Gallery, 2505 Montana Ave., showcases work by more than 40 artists, including sculpture, pottery, jewelry, glass, cards, prints and more. The highly popular, annual "Little Art Show" includes original paintings by a variety of artists.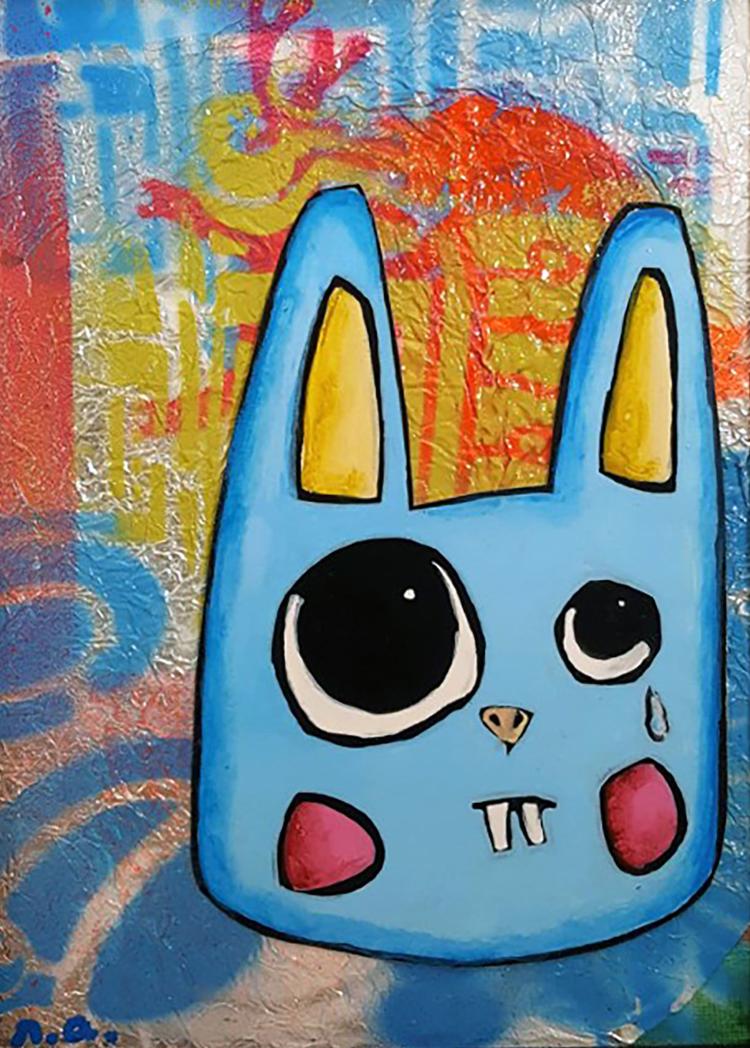 Underground Culture Krew, 12 N. 29th St., hosts Renee Audette and Nicholas Rogers. Audette creates emotional, narrative sculptures and paintings that explore the human condition and personal experiences, and Rogers creates abstract paintings and collages with spray paint on repurposed materials that incorporate childlike wonder, irony and dark humor.
Western Heritage Center, 2822 Montana Ave., examines the challenges and sacrifices faced by those on the homefront during the 1917-1918 conflict with the exhibit "The War at Home: World War I and Yellowstone County." Attention is paid to the U.S. Food Administration, women's suffrage, Billings' Red Cross Canteen Service and local impact of the Montana Sedition Act, on display through December 29.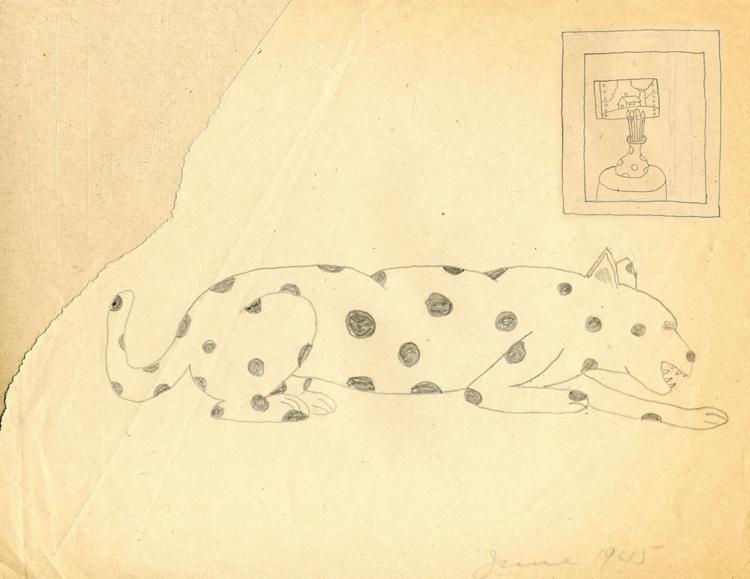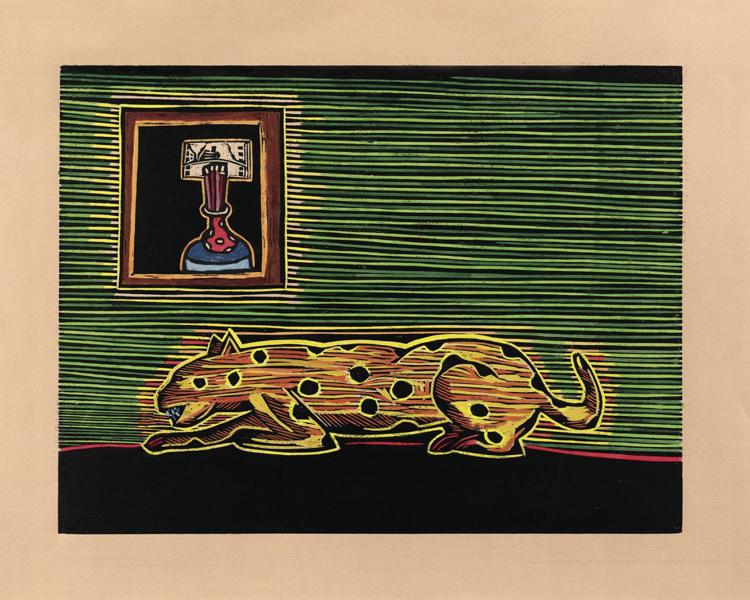 Yellowstone Art Museum, 401 N. 27th St. opens early for ArtWalk at 4 p.m. with free admission, music, light food and cash bar. Three new exhibits from Montana artists are on display through Jan. 6., including "Montana Peepshow: Stories by Leslie Van Stavern Millar II," "James Todd: Looney Toons," and "Elizabeth Dove: It Started with Aardvark."