In an unused greenhouse on the Lame Deer Junior High and High School campus, spring snow falls gently into the space where students have unrolled a nine-foot tepee. Artist Ben Pease looks up to the missing panels in the greenhouse's roof and then has the students relocate the tepee, which is laid flat, like a painter's canvas.
Students are learning spray-painting techniques from Pease, one of several artists and musicians invited to Lame Deer this year as part of the school's art program, lead by visual art instructor Susan Wolfe.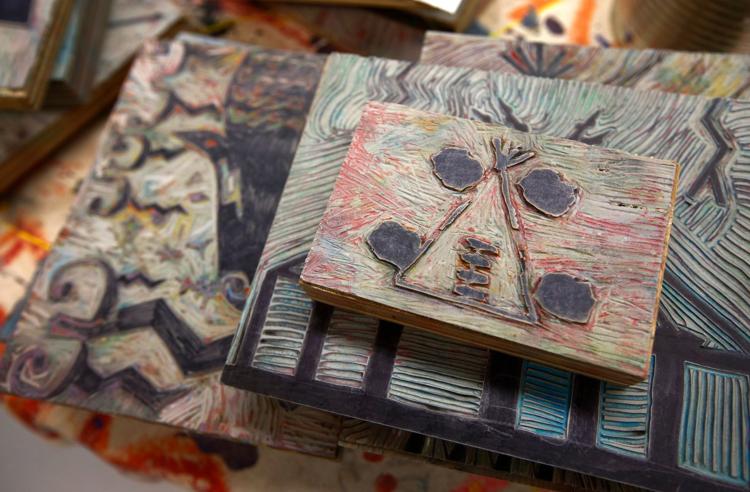 Trevor Poitra, a senior this year, is the first student to spray-paint a stencil design onto the tepee. The stencil was made by Henny Scott, a 14-year-old student in Wolfe's art class who went missing in early December. Several weeks later, she was found dead in an area west of Lame Deer.
To honor Henny's memory, fellow classmates are incorporating her artwork into some of their creative projects, which will be on display Saturday at the Stapleton Gallery in downtown Billings, 104 N. Broadway, Suite 204, in a show titled "Promise of the Morning Star."
"It's pretty cool that my work is getting out there and actually getting to be in a gallery," said Trevor, who's been making art since fifth grade. "I didn't think just doing something for a grade would go beyond this."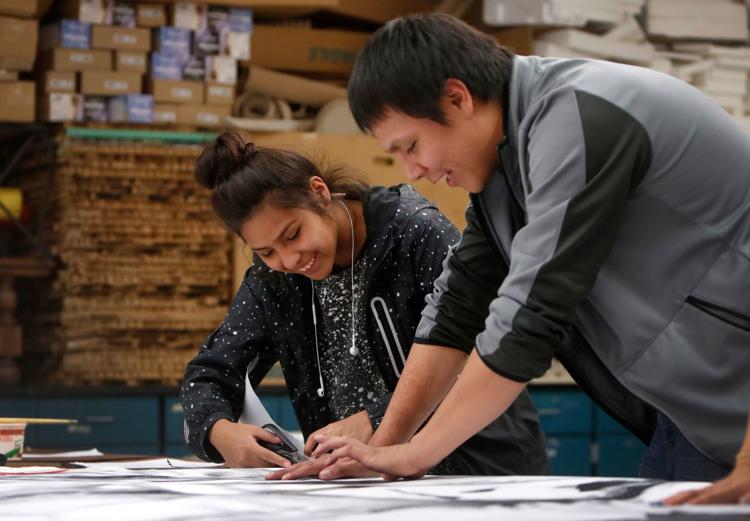 Students in grades 7–12 have been preparing all year for the gallery opening, creating artwork themed around the morning star, an iconic four-pointed symbol of the Northern Cheyenne people named for Chief Morning Star. Works including printed fabrics, pottery, sculpture, linoleum block cuts, and metalwork will be on display and for sale. Proceeds will be divvied between the artists and the school's art program budget.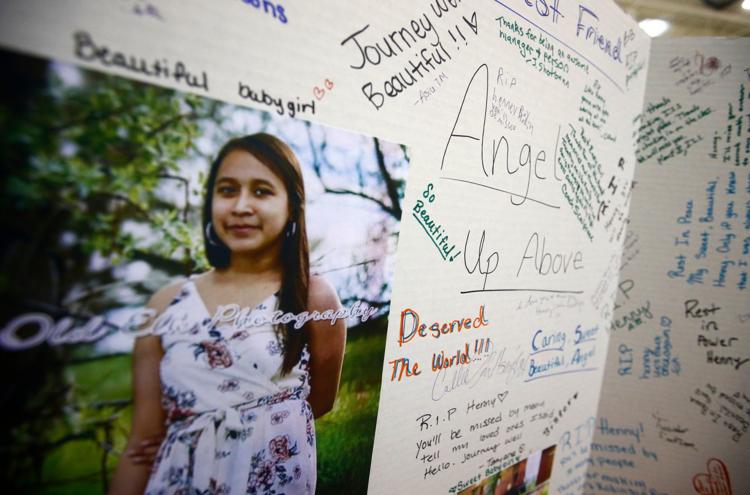 Honoring Henny
With the permission of Henny's mother, Paula Castro, some of the artwork that Henny created before her death will be on display at the gallery to honor her memory. Artwork includes pottery Henny made in October at Helena's Archie Bray Foundation for the Ceramic Arts and a linoleum block cut in the artist's design, inspired by the morning star.
By the tepee's door entrance, Trevor decided, is the place for Henny's stencil of the morning star. The tribal symbol is seen throughout Northern Cheyenne culture and is the school's mascot. Overspray drifts onto the canvas, and when lifting the cardboard, a bright red pattern shimmers in wet paint.
The legislation was named for Hanna Harris, a 21-year-old woman who went missing on the Northern Cheyenne Reservation in July 2013 and was found murdered days later.
Another new bill requires law enforcement authorities enter all missing person reports into the FBI's National Crime Information Center within two hours of receipt for people younger than 21, and within eight hours for those older.
Henny disappeared in early December and wasn't entered into the missing persons database until Dec. 14. A Missing Endangered Person Advisory was issued Dec. 26, and a search party found Henny's body two days later. The state medical examiner's office concluded she died from hypothermia, but FBI the investigation into her death remains ongoing.
After Henny's death, marches in her memory took place in Lame Deer to bring attention to missing and murdered indigenous women and girls and the discrepancies in how authorities react to a missing indigenous person. Several of the signs that were carried in the marches included the morning star design made by Henny.
"The kids have been very respectful with her work," Wolfe said. "They've expressed their own voices in choosing to handle her designs, painting the signs for the march, stenciling the designs on paper. They've been very kindhearted and thoughtful about it."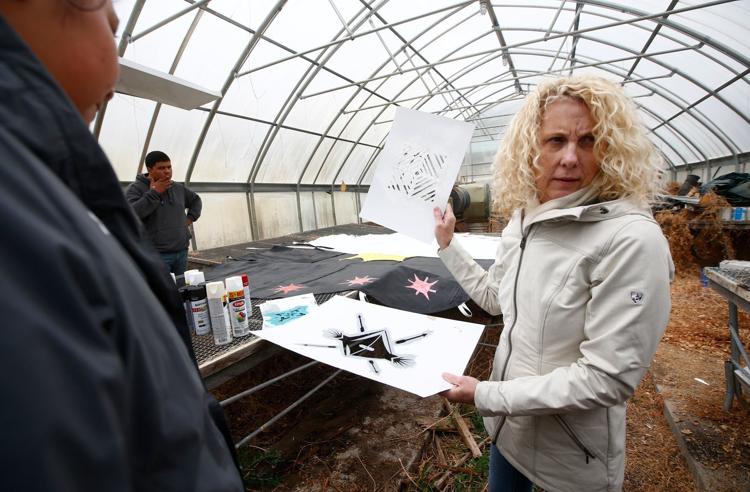 Wolfe, who is the only art instructor in Lame Deer's junior and high school classrooms, said the preparations for this gallery show have helped students heal and process what is going on.
"We have to honor her somehow. It's working together, but it was never anything that we desired."
Artistic collaborations
For Wolfe, the many ways students have been able to participate in the project highlights what is great about art. "There are just so many ways to get engaged and participate and support one another. It's just a true collaboration."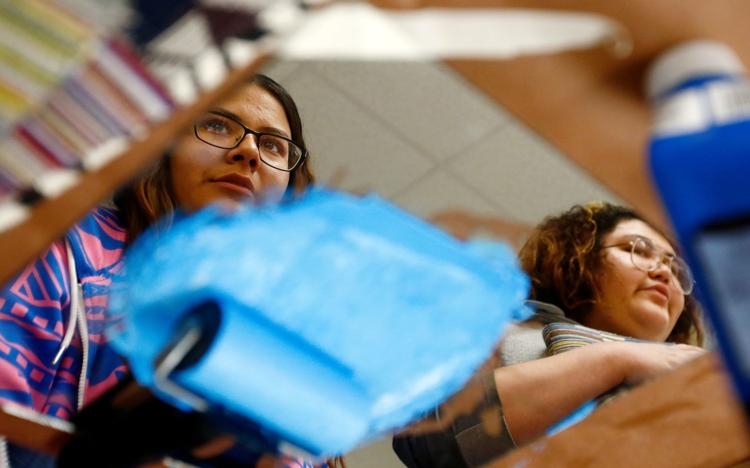 Wolfe said participating in art programs results in confidence and decisiveness, and many students who begin the semester quiet and reserved begin to open up in her class.
"You have to own that turquoise, if that's the color that you pick," she said. "You have to be willing to take the risk that it's not going to work. But, if you allow yourself enough thinking time and clarity, you are going to make a pretty good choice for yourself."
Eighth-grade students Paradise Killsnight and Shondine Kaline said that even though they "kind of had to" take art, it's a good class.
"(Wolfe) is really strict, and she has a lot of supplies that we can't mess around with. We have to listen, be respectful, and be careful," Paradise said.
Shondine said they don't get a lot of professional artists coming out to work with them. "It's usually people for the kids that do sports. Having an artist or musicians come out was pretty neat-o."
Pease, who often incorporates graffiti elements into his artwork to tell contemporary stories of indigenous culture, is enrolled in both the Northern Cheyenne and Crow tribes. This was his first time working with students on the Northern Cheyenne reservation.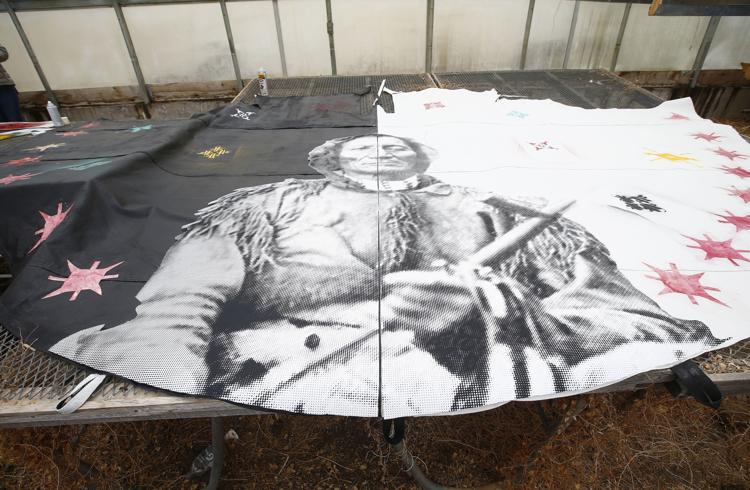 "I wasn't raised in the Cheyenne culture, and I'm learning a bit more about where my father's side comes from and seeing the ins and outs of a different reservation. There's cultural differences — the ways that they act, the things that they say, expressions, slang. It seems like they really want to learn a lot, as far as I can tell. They're good kids."
Though the tepee students are adding artwork to is distinctly informed by Pease's style, which incorporates indigenous iconography, graffiti slogans, ledger art and historic images, he encourages them to make their own choices in the process.
You have free articles remaining.
"I don't want to be too overbearing," he said.
On the tepee, which will be displayed Saturday at the gallery, Pease has incorporated a historical image of Chief Morning Star, printed large-scale on paper and adhered onto the tepee's canvas to accompany the spray-painted stencils of student interpretations of the morning star design. 
Artistic outings
Wolfe, who commutes into Lame Deer from Forsyth to teach, is the only art instructor for more than 200 students. There also are two full-time culture teachers who teach storytelling, beading and drumming.
Art classes begin in seventh grade. Last year, Wolfe also taught art to fifth- and sixth-graders. "We are just short on teachers," she explained.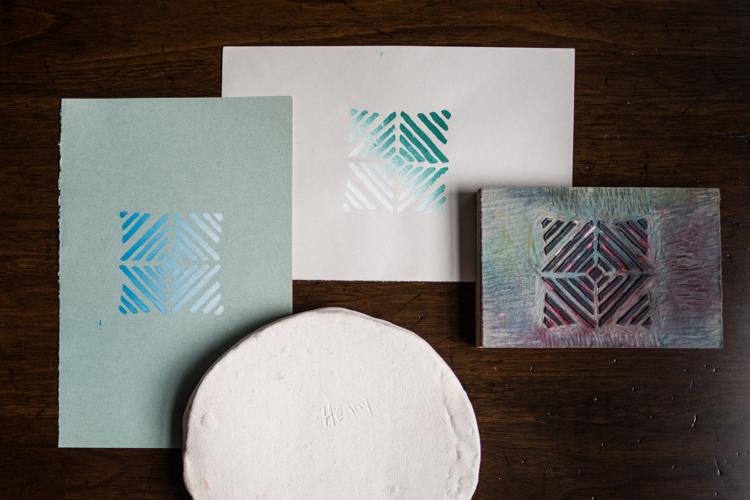 Those limited resources haven't stopped Wolfe from finding opportunities for students to engage with art, and they take artistic field trips as often as possible, including to ArtWalk in Billings.
There, students met Jeremiah Young and Abigail Hornik of the Stapleton Gallery, and they've also had the opportunity to work alongside gallery artists Pease and Kalispell-based painter and sculptor Jennifer Li.
Kaylyn American Horse, a senior at Lame Deer High School, said she loves the experience of making art. "People see your art and see a story for that person. You are seeing what they are going through, all the details in them."
She's drawn to sculpture, a medium she explored in clay during a class field trip to Chinook Horses, which offers equine-facilitated learning, activities and psychotherapy.
Chinook Horses was founded by Hornik, who is the curator at Stapleton Gallery. Hornik paired students with Li and Pease, and they created sculptures of the horses that students were able to interact with and paint upon, as well as make collages.
"That was a good experience," Kaylyn said. "I like how you can make your own ideas become living."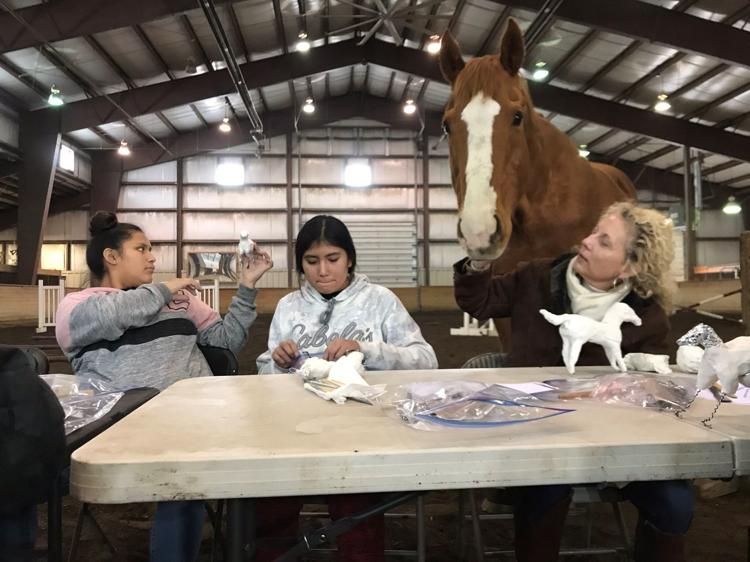 Hornik began collaborating with Wolfe and students in the art program a year ago. "For us, the overarching theme is to empower these kids, to show them they can make a living as an artist," she said.
Though Kaylyn isn't planning a career in art, she sees art fitting into her life "mostly when I need something to get my mind off of something." She also likes to bead, which she learned from her grandmother before she passed away.
Turnaround Arts
When Kaylyn was a seventh-grader, she was among the first students in Lame Deer to participate in Turnaround Arts, a three-year arts education program focused on addressing underperforming schools in high-poverty areas.
"She was one of the bright-eyed seventh-graders that wrote an essay to be part of the trip to New York," Wolfe said. "She's just been willing and didn't hesitate."
Now a senior, Kaylyn has been to Chicago, New York and Washington, D.C., with fellow students, where they performed at the White House for President Barack Obama and Michelle Obama.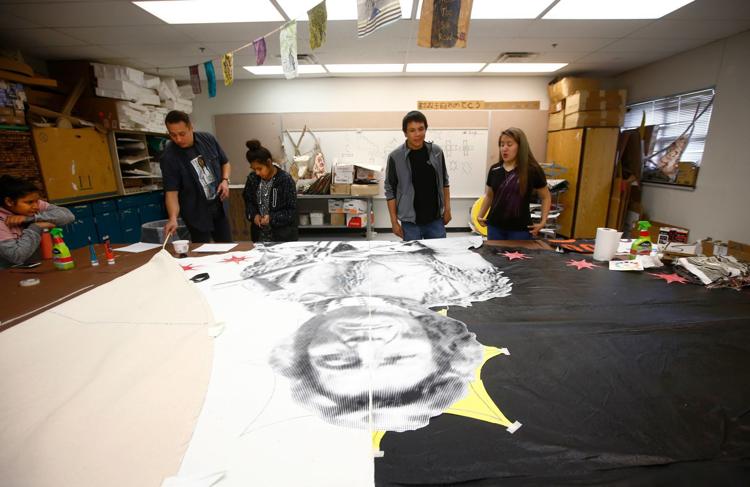 In 2011, Lame Deer's Junior High program was one of just eight schools across the nation selected to participate in the Kennedy Center's Turnaround Arts program. Using arts to celebrate Northern Cheyenne culture, the program focused on developing closer connections to the arts, expressing local culture and integrating student art into the school environment. Partnerships with Shakespeare in the Schools, Yo-Yo Ma's Silkroad ensemble, and others helped bring these ideas into action.
"The main goal was to integrate arts into the classrooms, to make it interesting and keep them engaged," said Wolfe. Program funding ended in 2015, though Wolfe continued many of the initiatives, including maintaining a relationship with musicians from Silkroad, who return yearly to perform at the school.
Nationally, the program showed improvement in academic achievement and reduction in disciplinary referrals and increased attendance, according to a study conducted by Turnaround Arts after the program ended.
In Lame Deer, math proficiency rates improved by nearly 42% between 2011 and 2013, but reading proficiency rates declined by 22%. Expulsion and suspension data remained unchanged. During that time, Lame Deer was the only school in the pilot program that changed both the principal and superintendent.
To fully embrace the program, more work across curricula needed to take place, something Wolfe said was a challenge. "It took a willingness and collaboration. Some did, and some didn't. It wasn't fully enforced."
The idea of Turnaround Arts was to empower teachers to reach out closer to home and build partnerships. 
The program has ripple effects for Wolfe's students. "Susan brought me some great opportunities," said Kaylyn. "She just opened up that art door for me." She's glad to have such experiences for her resume as she applies to colleges, including MSU and Illinois State University.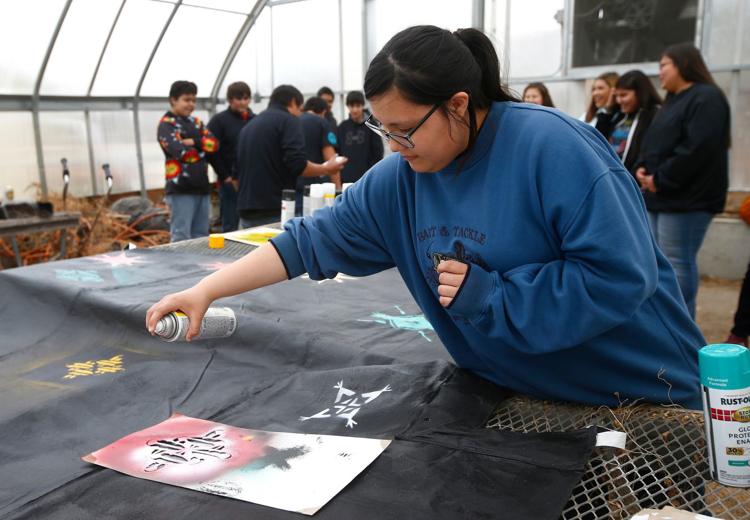 There's value in participating in art classes "because you can look at a piece of art and you can see different things from other people," said Paradise. "If you make a piece of art, not everyone is going to see it the same. I think that's pretty cool."
Jacob Standing Elk, who has been taking art as an elective since January, said he likes the way it makes him feel. "It eases me."
Though he doesn't see a future in art, Jacob said he'll always be interested in it, though he plans to pursue electoral engineering in college. He's drawn to block printing and hands-on art making, things that "make my brain work," he said. "It's calm. I like that."
"I really believe the studio needs to be a sanctuary, a peaceful place," Wolfe said. "They are able to focus and find themselves, find out what they're looking for, develop an idea and own it. It's the confidence and self-esteem; it's the big piece."
---
Photos: Students prepare for upcoming art exhibit at Stapleton Gallery
Preparing for Promise Under The Morning Star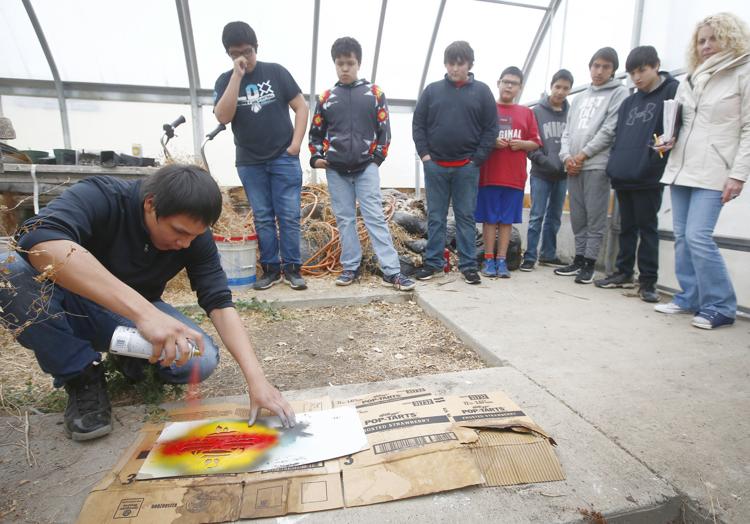 Preparing for Promise Under The Morning Star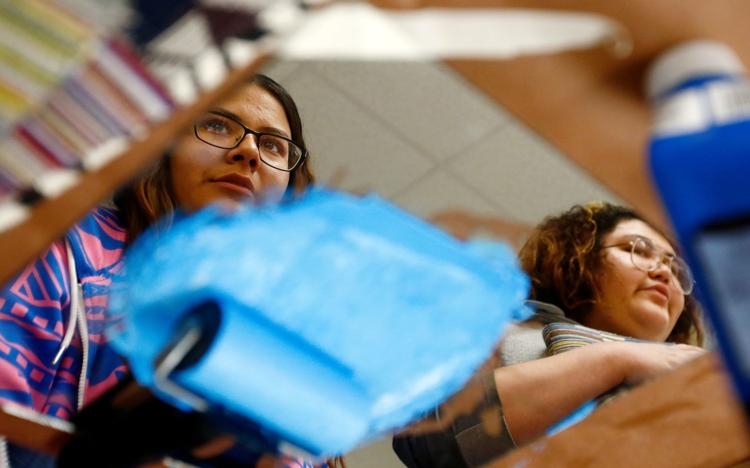 Preparing for Promise Under The Morning Star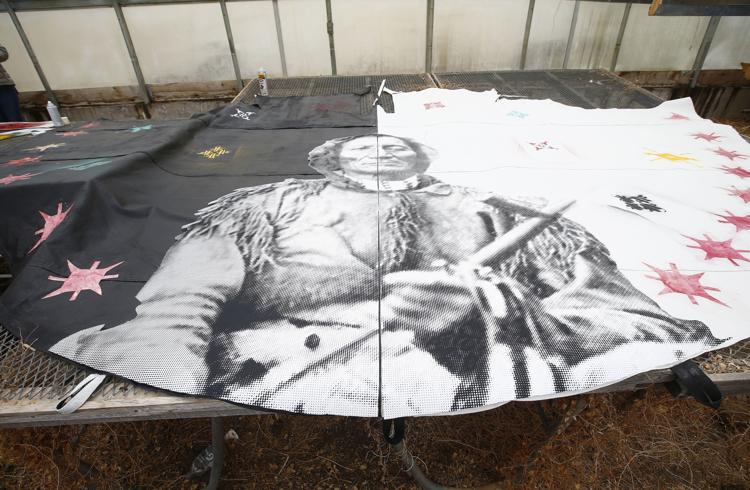 Preparing for Promise Under The Morning Star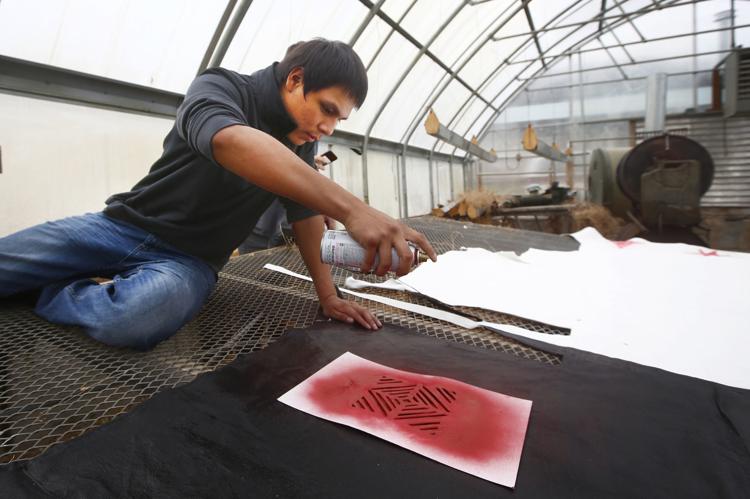 Preparing for Promise Under The Morning Star
Preparing for Promise Under The Morning Star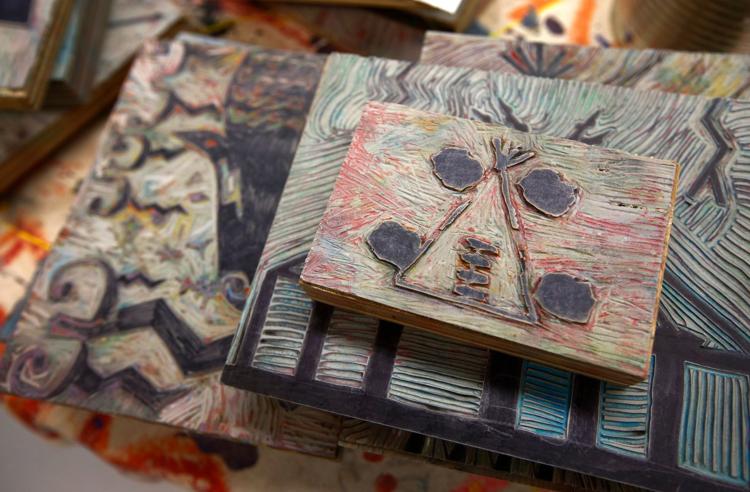 Preparing for Promise Under The Morning Star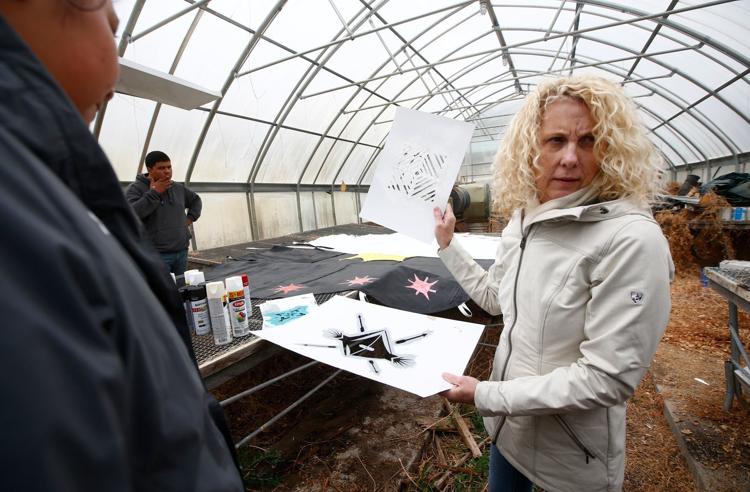 Preparing for Promise Under The Morning Star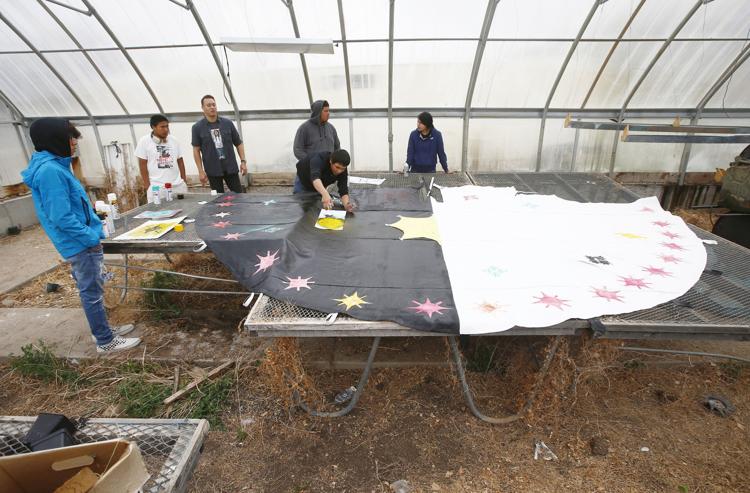 Preparing for Promise Under The Morning Star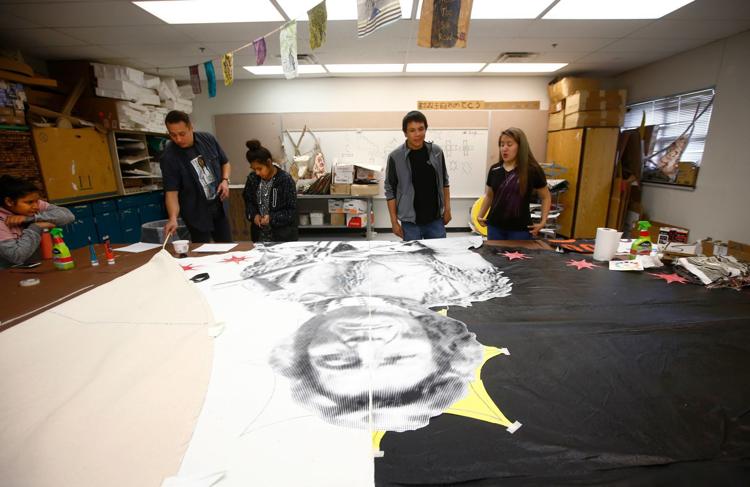 Preparing for Promise Under The Morning Star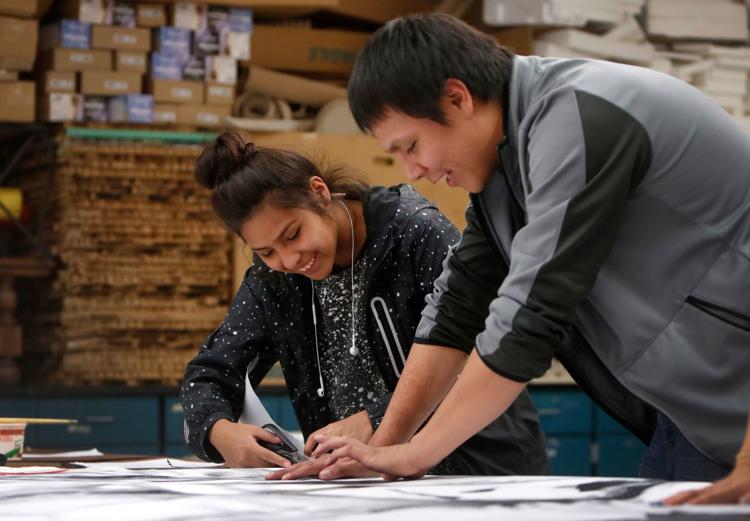 Preparing for Promise Under The Morning Star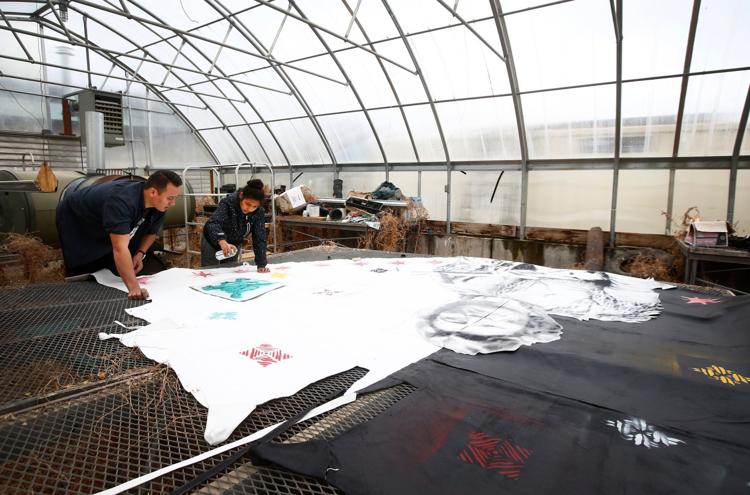 Preparing for Promise Under The Morning Star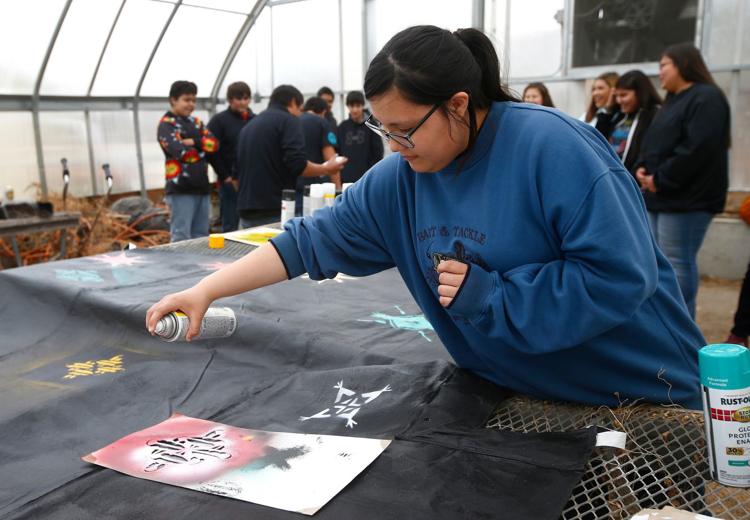 Preparing for Promise Under The Morning Star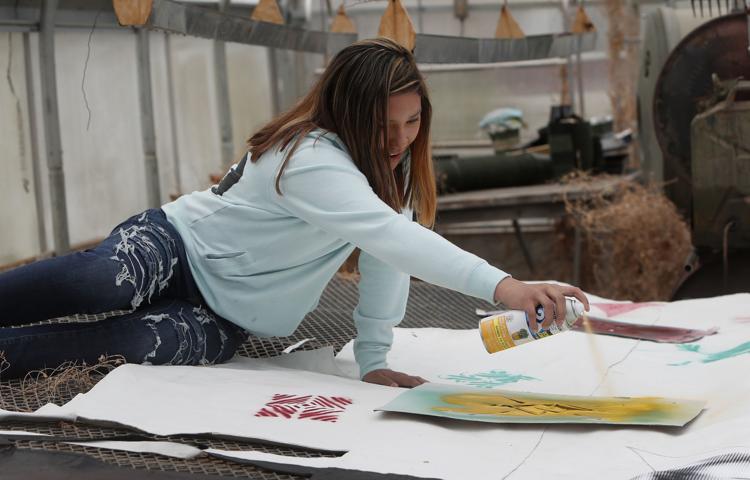 Preparing for Promise Under The Morning Star