When the singer Todd Snider performed at the Pub Station in Billings in 2015, he became so frustrated with people talking through his songs that he launched into "Free Bird" and then walked off stage.
The following year, the sisters Leah and Chloe Smith of the folk duo Rising Appalachia twice asked a Billings audience to stop talking. When they didn't, the singers said from the stage they wouldn't return, and they haven't.
And, it's not even close to just a Billings thing. It's loud all over. 
Last week, during an acoustic show in Oklahoma City, Staind frontman Aaron Lewis asked talkers to "shut the **** up." After restarting the song, he asked again. When that didn't work, he dropped his guitar and walked off. 
Looking for live music? Check out the listing of area bars, pubs and other venues hosting bands this week.
The fast-rising Canadian alt-country artist Blake Berglund has played his share of noisy honky tonks while touring all over North America, including last October through Billings with Colter Wall.
He says people can talk all they want during shows, as long as the only person who hears them is the person they're talking to. And, he's speaking as both a musician and a fan.
"I talk at shows all the time. I critique shows, I talk crap, I champion, I react, I emote, all of it, verbally, to the person beside me and nobody else hears," he said in a recent post on his Facebook page.
So, how much talking is too much?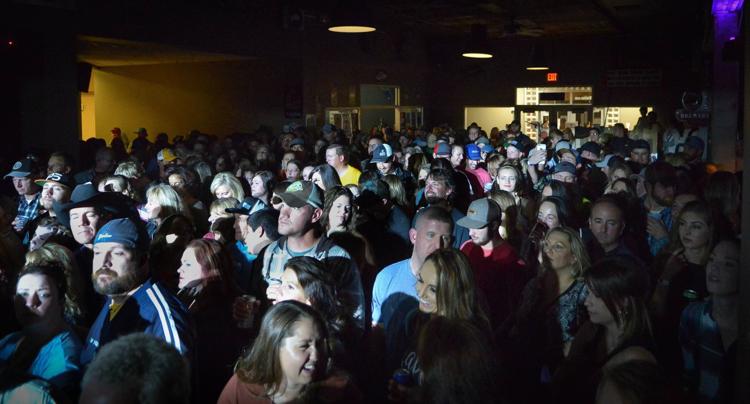 "If we're playing in a restaurant and our music serves the purpose of enhancing the room and being part of the vibe, we aren't front and center and that's OK," says Meg Gildehaus, a singer with the Billings-based band Arterial Drive.
The band has played coffee shops, brew pubs and once in the produce department of Lucky's grocery store. But, they're also now touring clubs and ticketed venues, where the expectation is not to "enhance the room" but to own the room.
"Sometimes the night will start with more talkers and end with fewer because we won them over," she says.
And, winning them over is the artist's job, says Kerry Sherman, a member of the local rock band Dead Presleys.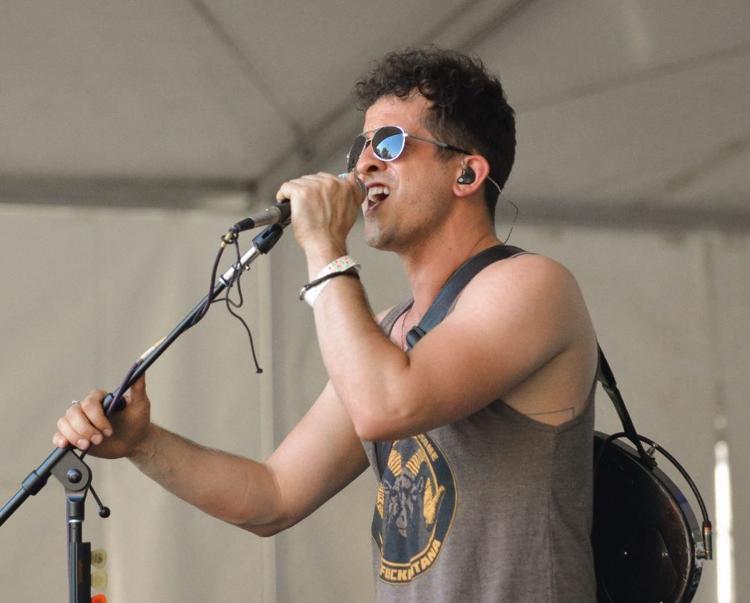 "It's not so much a talking issue as it is an engagement issue, which produces talking," he says. "If you really have their attention, they won't talk."
He remembers attending an open mic night in Billings and hearing people talking throughout the first several artists. Then local artist Grant Jones took the stage and took control, Sherman recalled, "and the crowd just shut up. It was crazy."
Most artists expect to hear some talking at club shows, and the most experienced road warriors can tune it out.
But, sometimes a little excited chatter is a good thing. It means the fans are having a good time, says Jake Goldberg, who fronts the Billings touring rock band Alder Lights.
As a fan, "it's really cool to go to a show and bump into a friend you haven't seen for a while," he says. "That's really what live music is all about, bringing people together."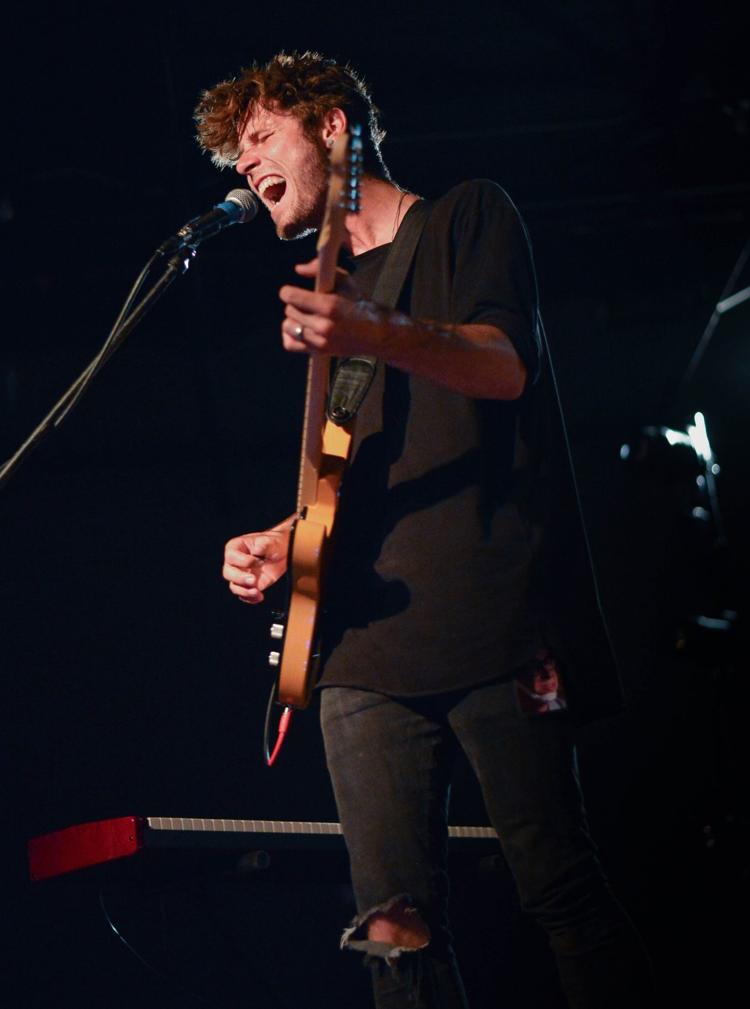 But, people who talk too much may be missing out on something else that makes live music powerful — connecting with an artist.
"There's something really special that happens when a band or soloist has the audience's complete attention, when everyone is on the same level and same headspace," Goldberg says.
Carson Cole Allen, who tours with the Seattle-based rock band Something Witchy, is another artist who is sometimes put off by crowd chatter, although it doesn't always mean the talkers don't like his music. When his band played the Pub Station in Billings recently, and they rocked loudly, he could still hear some crowd noise.
"But, after our set we almost sold out of records and received a heartwarming amount of kind words," he said.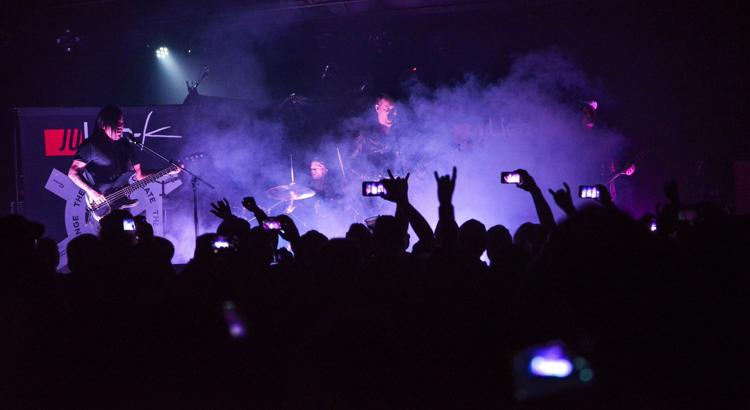 Part of the band's set features Allen playing one song unplugged, and he has called out a loud talker from the stage before.
"I just had to say something. She was ruining this special moment for everyone involved," he said.
Adam Rutt plays loud and soft, as a solo artist, as a singer with the High Country String Band and as drummer with the rock band Omnithex.
He has asked audience members to quiet down, and he's had bar owners tell his band to quiet down, "because people couldn't hear well enough to talk," he said. 
"It's never any fun up there pouring your heart out when the audience is too busy talking," he said. It takes all the joy out of playing music and makes it more like work, he added.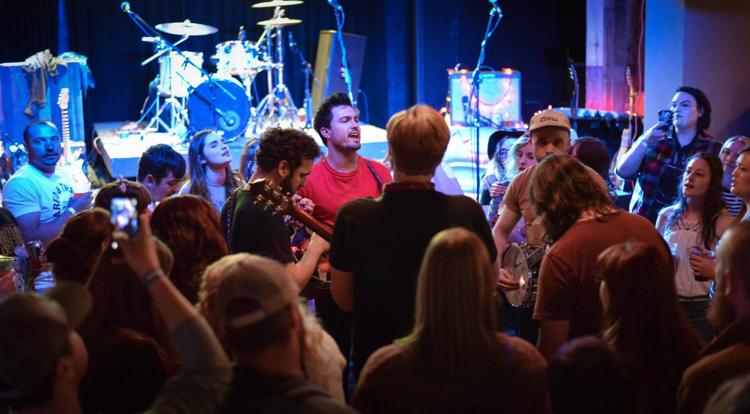 Rockers, because of their volume, seem a little more tolerant of talkers. But, singer-songwriters who often play acoustically have a harder time sharing the room with distracted talkers.
Daniel Kosel doesn't have a day job — he's all in now on performing professionally full-time. Although he's pretty handy on electric guitar, he plays acoustically in lots of small bars and coffee shops.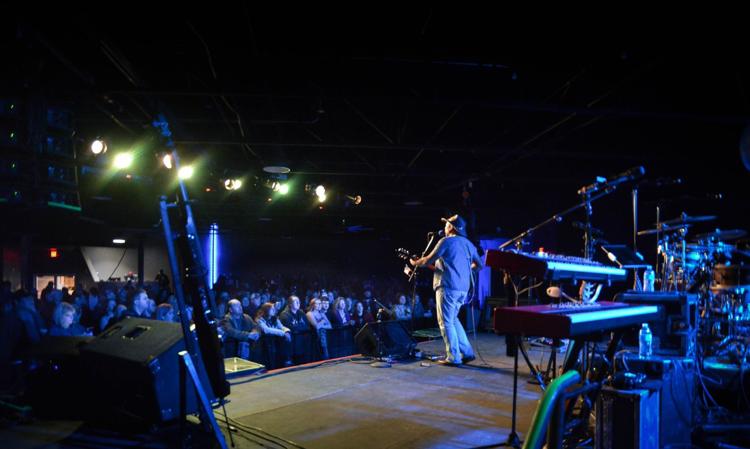 "As a poet, guitarist, vocalist and songwriter, I work hard to artistically share my thoughts and music," he said. "If a venue is overly noisy or the crowd is boisterous, I sometimes feel like the place may not be a good fit for my style."
For him, it's all about making an emotional connection with fans. Jessica Lechner, another touring Billings-based solo artist, feels the same way. She plays a lot of intimate venues like coffee shops and cafes. Sometimes the chatter is so distracting she can't concentrate on stage.
Often she gets a little help from attentive listeners.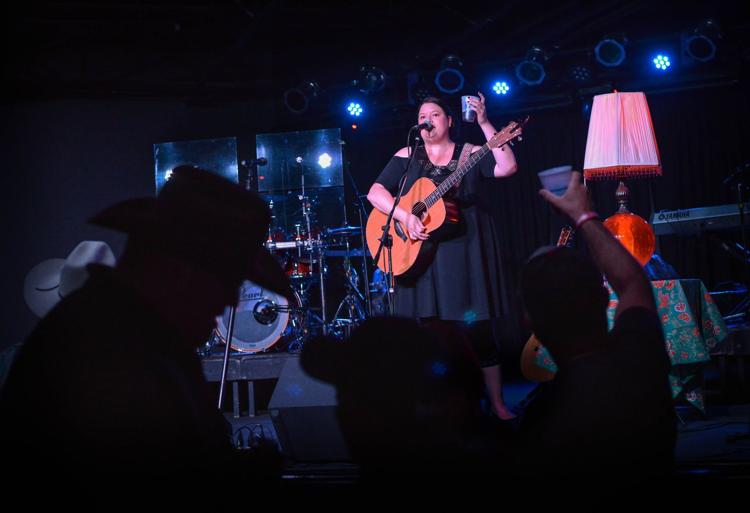 "Normally, the other audience members take care of it by asking them to quiet down or move," she said.
But, she doesn't want anything to get in the way of the audience and the artist having a good time.
"It's all about making it a great experience, for both," she said.
Artists aren't the only ones sometimes discouraged by crowd noise. Lots of fans are bugged by it, too. Several artists interviewed by The Billings Gazette said they recently had conversations with fans who were frustrated by people around them talking too loudly.

Adam Jenks, a medical professional from Livingston, travels all over the state attending dozens of shows a year, everything from metal to country, and is frequently among the first in line at the Pub Station.
"We came to hear them, not you," Jenks says of talkers.
But, he's been a talker himself when the band hasn't kept his attention.
"I was a jerk once at a country show, talking and such, until Brooks and Dunn hit the stage and blew me away," he recalled. "From then on, I always give the band a chance."
---
Upcoming concerts: Shooter Jennings, Amp Camp, Bones Owens and more