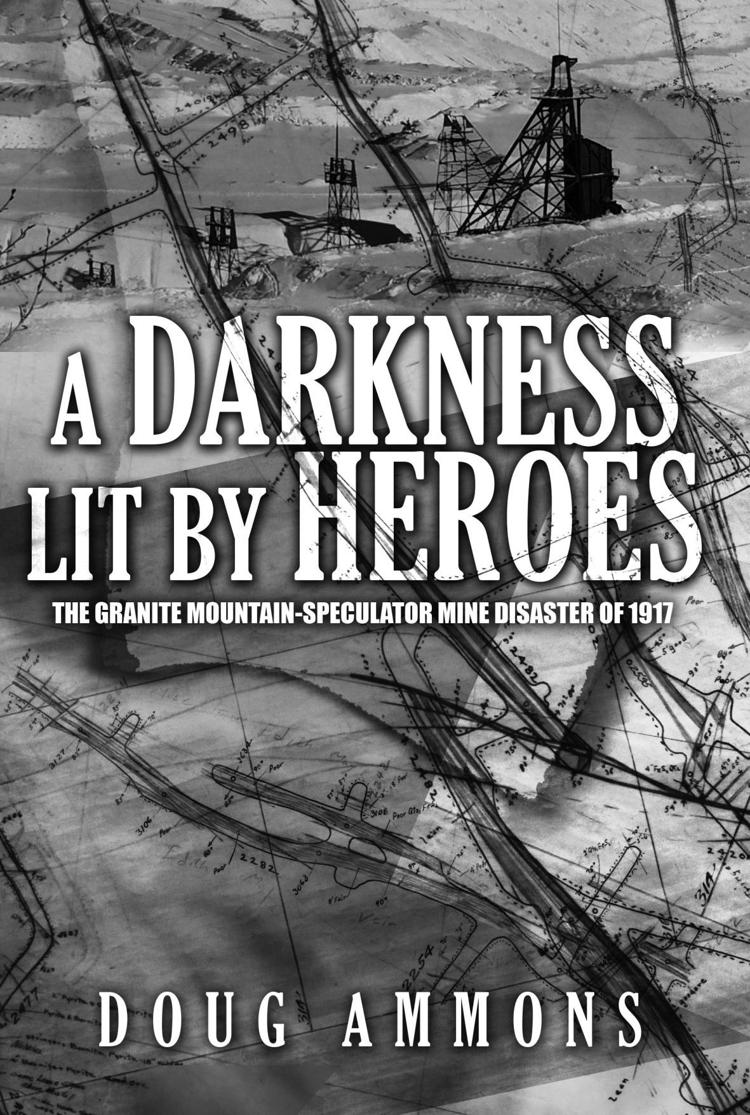 "A Darkness Lit by Heroes: The Granite Mountain-Speculator Mine Disaster of 1917"
By Doug Ammons (Water Nymph Press)
Taking the lives of 168 men, the Granite Mountain-Speculator disaster of 1917 remains the deadliest accident in the hard-rock mining history of the American West. Doug Ammons takes a fresh look at this tragedy in this intimate portrayal of the men who lived and died in the deep underground. Ammons is not interested in the historical context of Butte mining so much as the character of the miners as they faced imminent death. Split-second decisions determined who lived and who died, and as the title suggests, a few men found the inner courage to emerge from the mine's darkness as genuine heroes. The most poignant of all was Manus Duggan, the young miner who led 25 miners while sacrificing his own life.
Ammons has a doctorate in psychology and extensive experience as an adventure kayaker. Both sides of this background are on display in this book. He conducted extensive historical research into the disaster, including the coroner's report, historic maps, newspaper accounts, and conversations with mining engineers. This allowed him to create a three-dimensional map of the mine complex so that he could relate in painstaking detail the precise location of his characters as fire and gas spread through the tunnels.
But this is no technical treatise. Rather, it is a work of imagination grafted onto an engineering framework, a novel told from the participants' point of view. Lively dialogue and fast-paced scenes carry readers along through moments of dizzying confusion and life-or-death clarity, almost as if we are caught up in the current of one of Ammons' kayaking adventures. For all of his fine-grained attention to the workings of Butte's underground mines, Ammons' real interest is in the inner resources of the human psyche, in the way that even as light, oxygen, and hope seem to be fading, some of us find the courage, will, and love to rise up as self-sacrificing heroes.
"A Darkness Lit by Heroes" is a finalist in the Creative Non-Fiction category in of the High Plains Book Awards.
Tim Lehman is Professor of History at Rocky Mountain College and author of "Up The Trail: How Texas Cowboys Herded Longhorns and Became an American Icon."