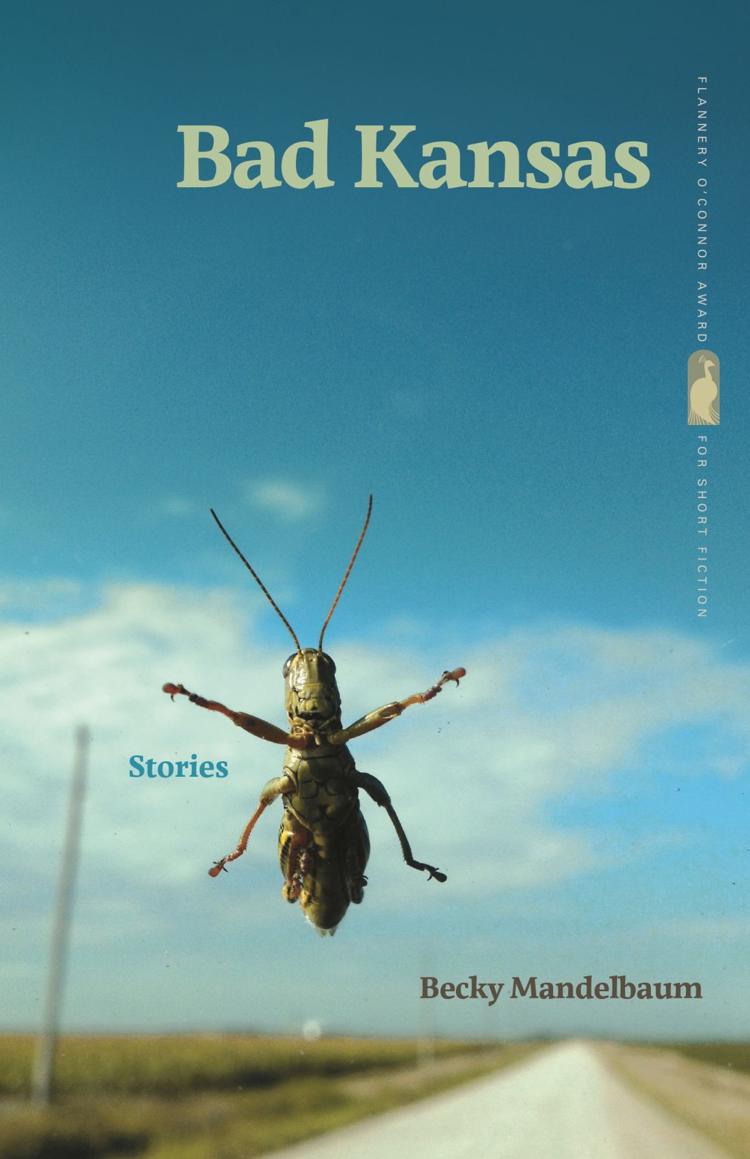 By Becky Mandelbaum (University of Georgia Press)
In the epigraph to her debut short story collection "Bad Kansas," author Becky Mandelbaum quotes poet Langston Hughes who speaks of the world of books "where if people suffered, they suffered in beautiful language, not in monosyllables like we did in Kansas." And suffering in the beautiful language of quiet moments wafts over Mandelbaum's Kansas in these 11 striking stories. Hard-etched upon the achromatic landscape of fly-over country Kansas, the tales pulsate, given breadth and depth under the deft hand of a writer as uncompromising in her character description as she is non-judgmental as to those very characters' failings and self-delusions and heartaches.
The collection is woven together by place, yet place used in an unorthodox manner — as an ever-present character defined neither by beauty nor bounty but in its lack thereof. To reside in the exact middle of the country is metaphorically to have settled. Yet settling can be suffocating, and the urge to shake things up, to move on, to initiate a change or resist a change that seems pre-ordained looms large over the state of Kansas. In "A Million and One Marthas," a lonely teenage girl compromises her integrity to fit in with a group of mean girl preps, only to discover that her idols are exceptionally unexceptional. In "The Queen of England," two brothers wreak havoc in the life of their deserted, beleaguered mother. According to the narrator, "People looked at our mother as if she were trapped in a cage with a pair of hyenas. In return, she treated us like princes. She had nobody else to love." When a new object of the mother's affection does arrive, the hyenas pounce, resulting in a tug of war without spoils or victors.
"Bad Kansas" is populated by a menagerie of grotesques, characters with disquieting social traits who are compelling, believable and sympathetic. A reader cannot turn away, hoping for salvation or redemption or a fleeting moment of victory. In all respects these tales render "Bad Kansas" a worthy finalist for the 2018 High Plains Book Award in the First Book category.
Sue Bach is a retired School District 2 English teacher and currently active with Friends of the Library and the Library Board.