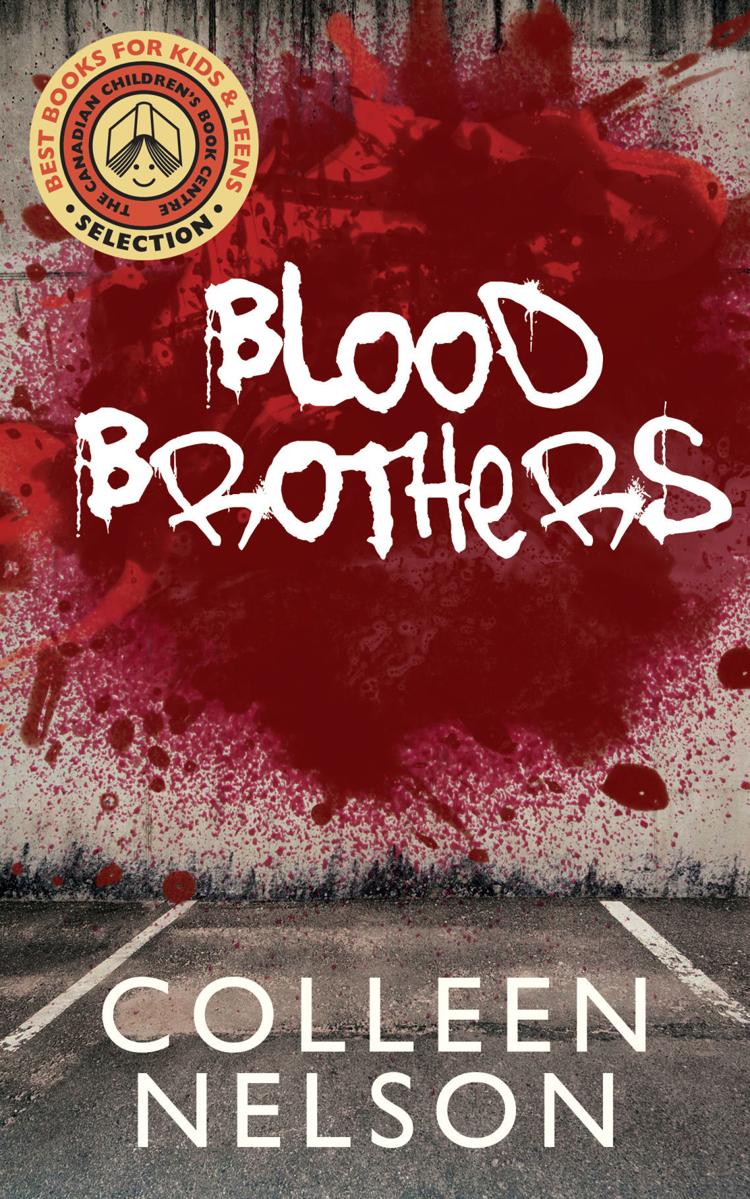 By Colleen Nelson (Dundurn)
Colleen Nelson, author of "Blood Brothers," is a teacher/librarian at an elementary school in Winnipeg as well as an award-winning Young Adult author. Her books focus on the challenges young people face in their lives and how they deal with them.
"Blood Brothers" is a story of friendship, of choices, and of life itself. It is a gritty look at the lives of two boys caught up in the events of their gang-infested neighborhood. Their story unfolds through alternating points of view. Both of them feel the pressure of gang life, loyalties and trust, but their responses are significantly different. "Blood Brothers" looks at the characters, their moral dilemmas, their tough, difficult decisions, and the ways their actions lead to consequences.
Fifteen-year-old Jakub is the son of a Polish immigrant. He is a good Catholic boy who lives in a rooming house with his disabled father. Lincoln, a First Nations boy, lives with his parents and younger brother. Lincoln's older brother, Henry, has recently been released from prison and hangs out with his gang buddies. Neither boy comes from an affluent family.
Jakub and Lincoln have been best friends since kindergarten. They are very close friends, as close as brothers, but their relationship changes when Jakub receives a scholarship to an elite private school on the other side of town. Jakub's future looks bright, and he is excited to have a chance for a better life. Lincoln's life also changes as he follows his brother into the seedy underworld of drugs, stolen cars, and eventually murder.
As their lives diverge for the first time, Jakub and Lincoln face different challenges. School or friendship? The gang or Jakub? Both boys are confronted with difficult decisions. Their friendship is tested, trust is broken, and they suffer real consequences for their actions.
The author doesn't give readers a "happily ever after" ending but does provide a logical and satisfying finale to a gripping and moving story.
Karin Green is a retired middle school librarian.