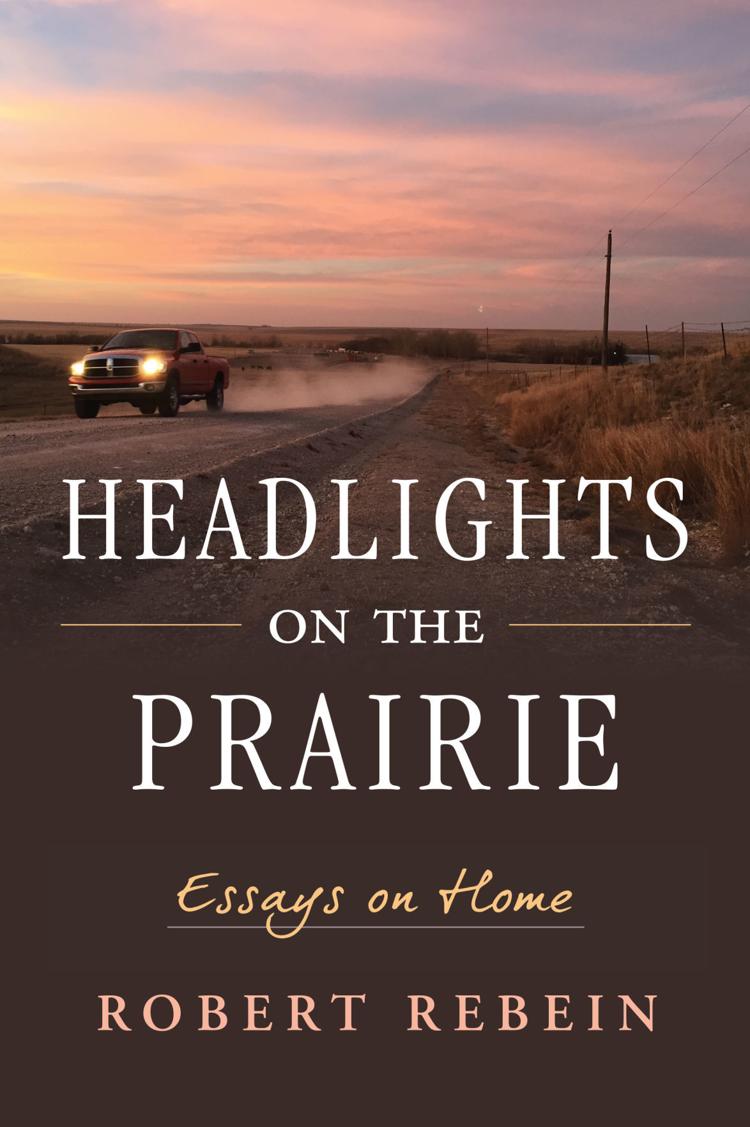 "Headlights on the Prairie"
By Robert Rebein (University Press of Kansas)
Maybe, just maybe, words and images in a shadow box tell a life story. At the very least, they offer a glimpse of that life. Better yet, put the words in a series of essays and let the reader create the images. As one reads about a favorite dog, the revered classic car, the rumble with the school bully, images in the mind's eye complement the recollections provided by Robert Rebein in "Headlights on the Prairie."
This book of twelve essays, a finalist in the Creative Nonfiction category of the High Plains Book Awards, cuts a rather broad swath through the author's teenage years in Dodge City, Kansas. He also includes life away from the prairie as a professor living in Indianapolis.
As the sixth of seven boys, Rebein's stories seldom include his brothers, a rather interesting approach to recalling significant events in one's life. His opening essay recalls the EEG performed at the hospital in Wichita. His fourth-grade teacher had expressed concern about his attention span. The trip provided his mother the opportunity to search for her brother, a Vietnam veteran haunted by his memories using drugs to find his peace. An interesting juxtaposition. Rebein's tests reveal no problems. His uncle never recovers.
The most disturbing, and perhaps most embellished, essay describes his job at the body shop where he chats with the truck drivers. He learns their habits, including the use of various stimulants. His trip with one of the drivers to pick up a load of cattle stretches the reader's indulgence with the number and quantity of drugs and alcohol consumed.
"Essays on Home," the book's subtitle, invites an expectation that the author nearly meets. His daughter's lack of interest in earning a driver's license contrasts with his driving truck and tractor on the family farm. He writes to bring back his teenage life in contrast to his current life as a professor. When he arrives at the Manor of the Plains nursing home where his father is recovering from a car accident, the shadow box on the door greets him. His father's life in a box. "We take the raw material of the past and use it to construct a story in the present," he concludes. As do his essays.
Susan Lubbers graduated from the High Plains Book Awards committee to an award sponsor, reader and reviewer.