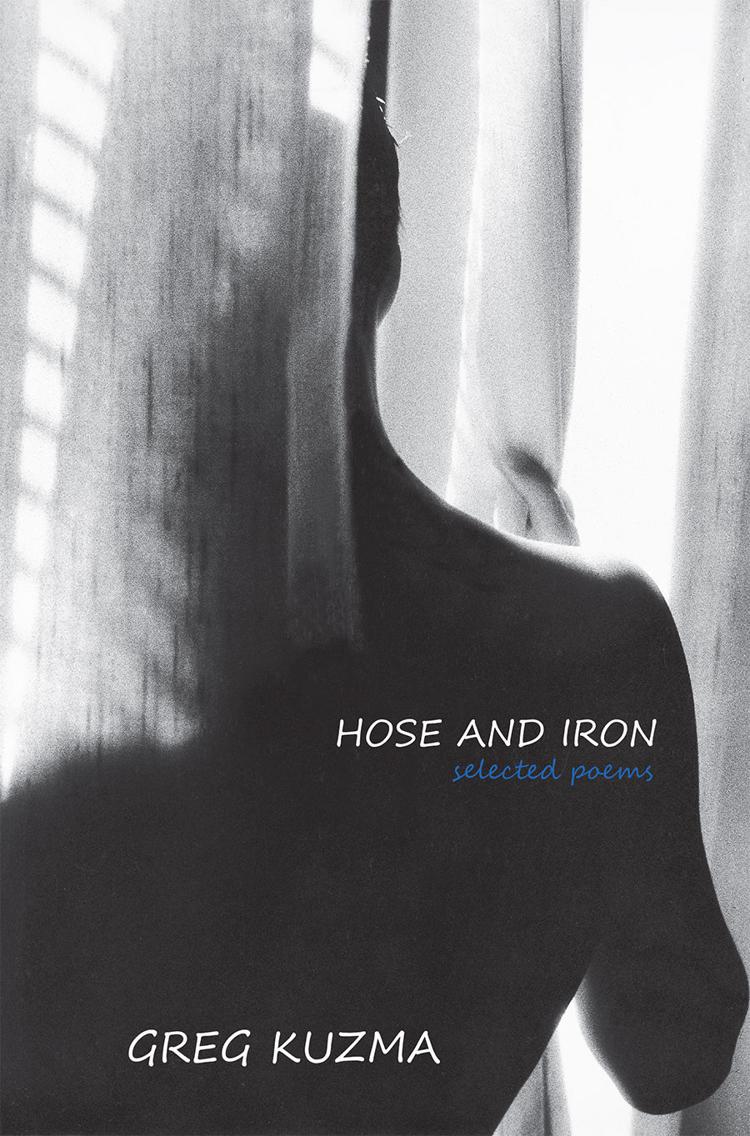 "Hose and Iron: Selected Poems"
By Greg Kuzma (Stephen F. Austin State University Press)
Greg Kuzma, author of "Hose and Iron," is one of three poetry finalists in the 2018 High Plains Book Awards. Kuzma's previously published books include "Good News," "The Buffalo Shoot," "For My Brother," "A Day in the World," "McKeever Bridge," "Of China and Greece," and "Mountains of the Moon." His work can also be found in many high-end journals and magazines. He has taught poetry for 42 years at the University of Nebraska and currently serves there as professor emeritus.
Although Kuzma's "Hose and Iron" is a collection of his previously published poetry, the balanced order and variety of subject materials keep the reader turning the page. Kuzma's poetry selections include nature, wildlife, insects, human emotions, travels, poets from the past, and so much more. Free verse, prose and rhyme formulate visible moments in life that are identifiable to both the young and old on a personal level. Metaphors, similes, juxtapositions, alliterations, personification, and line breaks enhance his wide range of subject matter.
Promises made to an aging spouse in Kuzma's prose of "Nursery Piece" contrast sharply to the baby promises of the rhymed couplets in Mother Goose's "Hush Little Baby." Kuzma's prose reads: "And should your looking glass throw back / wrinkles or should its skin become bark . . . / . . . I would hunt heaven up to figure you in silk / the way you want to wear your years." Alliteration and rhyme generate laughter from "from pink to pork" to meat "on your fork" in "Pig." Short line breaks in "Giraffe" emphasize that "it takes / an hour / just to / clear my / throat." "Pants" becomes personified as "They dream they are / the legs of a man / and when they wake / I am in them like / spirit . . ." "The Smoker" coughs "like a Winchester / [and] "Years fall down like bisons."
Curious about the title "Hose and Iron"? You'll have to read the book.
Mary Uecker has assisted with the poetry writing program of Art Without Boundaries for two years and is the current poetry wrangler for the 2018 High Plains Book Awards.