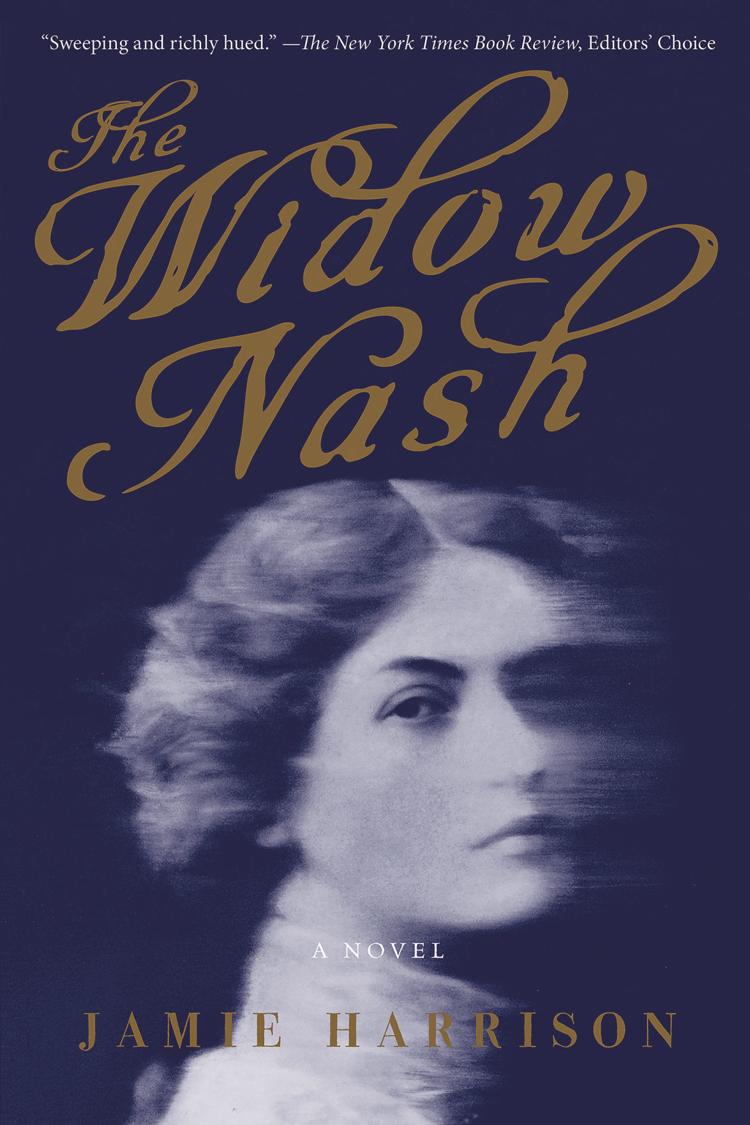 By Jamie Harrison (Counterpoint Press)
In the pivotal moment of Jamie Harrison Potenberg's excellent novel "The Widow Nash," a young woman named Dulcy makes the decision to step off a train and fake her death. It's a fascinating choice for a woman in the late 19th century – mainly because the life Dulcy has chosen to leave behind would be the envy of most. She comes from a wealthy, sophisticated family and is engaged to her father's business partner.
But we have already learned by this point that the emotional price Dulcy pays for these indulgences is very high. That the two men who are the source of material comfort provide little comfort in ways that are more important to this woman. Her father is syphilitic but continues his life as a serial womanizer, despite his wife having died from his disease. Her fiancé has only shown an interest in her sexually on two occasions, both of which were violent. So by the time the reader sees her make this dramatic choice, it's not hard to understand why she does it.
Harrison is too good as a writer to resort to clichés as Dulcy pursues a whole new life in Livingston, Montana. The damage from her past understandably interferes with her ability to accept the love of a man who treats her well. And the story becomes delightfully complicated when the man who loves her becomes aware of her past. But once again, Harrison handles this complication deftly.
Harrison addresses the question of whether it's possible for people to reinvent their lives with stories that provide no easy answers. Both Dulcy and the Widow Nash face a life filled with challenges. It's Dulcy's choice to face those challenges that finally gives her a sense of what we all have to learn someday, that even when you manage to hide, you still have to live with yourself.
Russell Rowland is the author of four novels, as well as "Fifty-Six Counties: A Montana Journey."