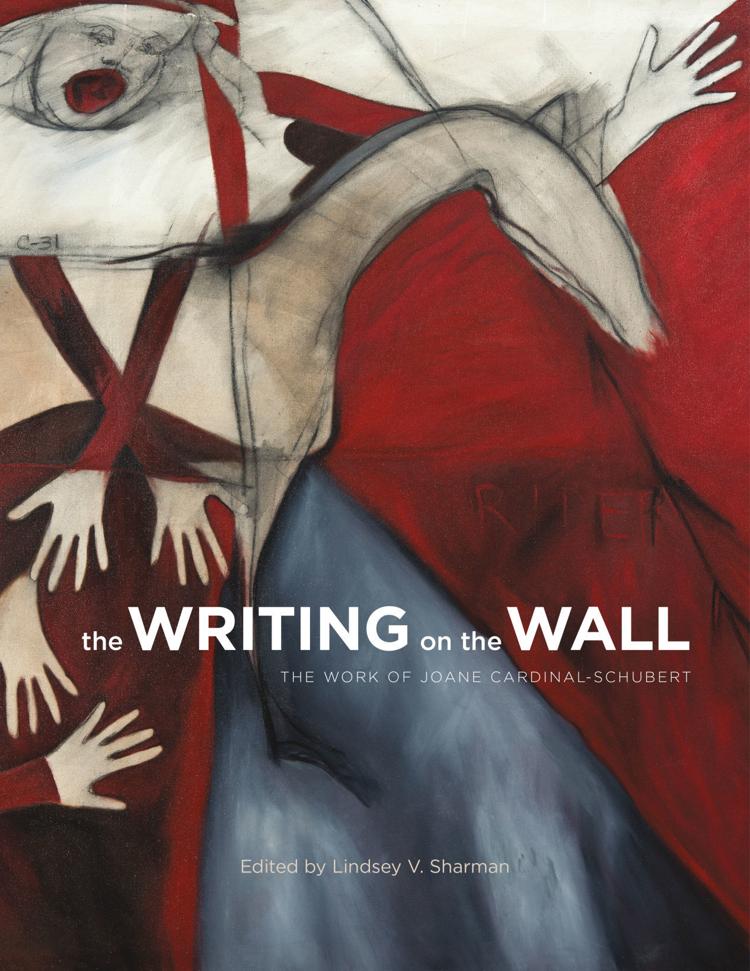 "The Writing on the Wall: The Work of Dr. Joane Cardinal-Schubert"
By Lindsey V. Sharman, Editor (University of Calgary Press)
"The Writing on the Wall: The Work of Dr. Joane Cardinal-Schubert" is a powerful yet playful collection of work that is meaningful in its message. The art and history narrative together highlight her work and career in ways that remain aligned with current issues. Her use of shades of red empower many of her works and "…encompass multifaceted associations with life, death, and womanhood."
In her own words, she was often positioned on the front line of indigenous events, which made her and her work appear political. With the many political movements in our world today, I think we can agree with Joane, "I don't think about it as political…I think of it as personal." We all have to break down political barriers and ways of thinking, and her art helps us do that. However, I was struck by her piece, "Kimowan Metchewais – A Guide to Doing Contemporary Indian Art," as it pokes fun at stereotypical native works. It is perhaps the one comic relief in this narrative.
The book covers the traditional territories of the Blackfoot and Treaty 7 region of southern Alberta, and you will enjoy the history, culture, and art of these regions through her creative talents, while understanding her intensity and personal self-expression. As vibrant as her work appears on the pages, her spirit will carry on, and many will remember her by her nickname, "Joane of Art."
Bryan W. Knicely is executive director at the Yellowstone Art Museum.