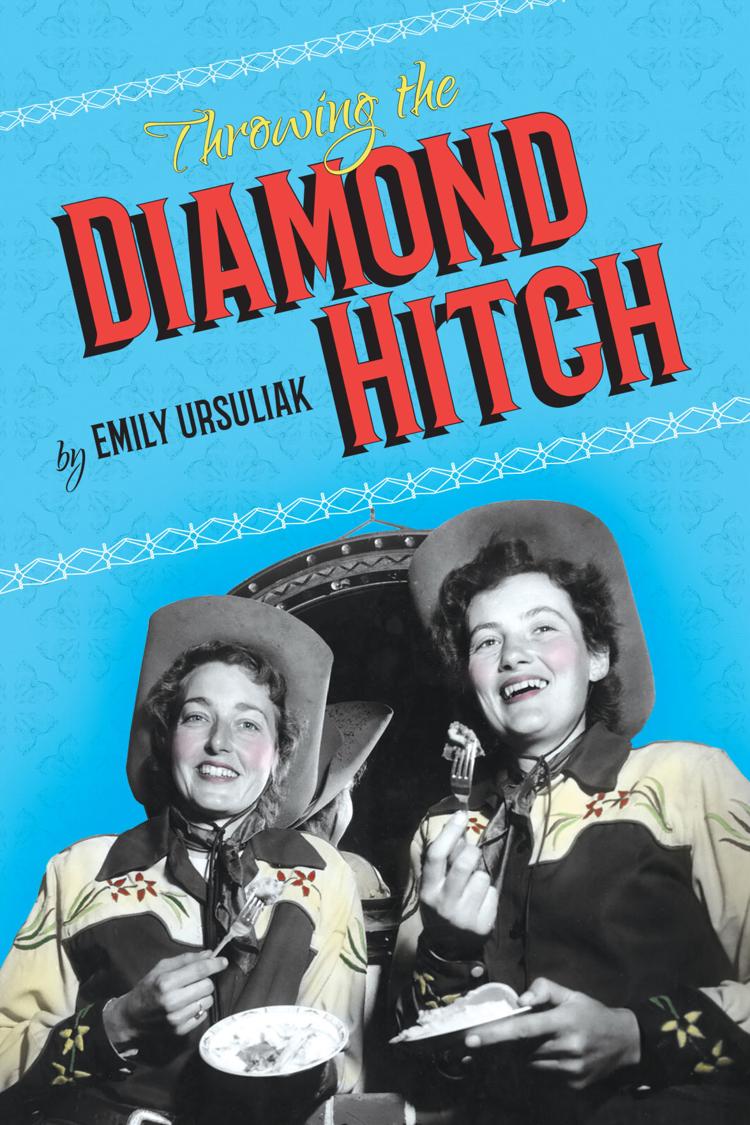 "Throwing the Diamond Hitch"
By Emily Ursuliak (University of Calgary Press)
Emily Ursuliak's book, "Throwing the Diamond Hitch," is based on a true story of two young women on a journey across the Canadian Rockies. The story is told in a variety of formats: first-person narrative including photos and handwritten notes, fictional first-person narratives, and poetry. As poetry is the predominant format, this book is a finalist in the poetry category of the High Plains Book Awards. But it's unlike any poetry book I'd encountered previously and took me by surprise.
The two main characters are Anne and Phyllis. Phyllis is the grandmother of the author. The two friends set off from Victoria for Alberta in the summer of 1951, driving their 1927 roadster one way and returning via horseback. The title comes from the diamond hitch knot that they had to learn early on to secure their supplies for the journey. It was one of many lessons learned.
Much of modern poetry is personal and delves into emotional states and perceptions. As this was what I was expecting, I was initially disappointed in the poetic format. I didn't feel like I came away with any insights into the emotional states of the two young women. But upon reflection, I came to see this more as epic poetry in the tradition of Homer and the Odyssey. It's a tale of adventure. Breaking the story into poetry fragments allows us to see the journey from a variety of perspectives. It would make a great book for discussion in a book club.
Suzanne Reymer is a consulting librarian for the Montana State Library. She is an avid reader and sharer of poetry.